advertisement

---
The beast is unleashed: On 19.06.2023, RTB Cargo officially presented its first Stadler Euro9000 at its client event in Aachen (DE). This occasion marked the second customer for ELP to receive the brand-new hybrid locomotive.
We recently teased it in the new Euro9000 deliveries, but the real thing is finally here. The locomotive numbered 2019 305-3, is the first out of four locomotives coming to RTB Cargo in the coming year, with three already arriving in the coming months. Named 'Krefti', it honours a much-valued colleague who has passed away recently.
90 80 2019 305-3 D-RCM = Stadler 4067 /2022 > REV 24.04.2023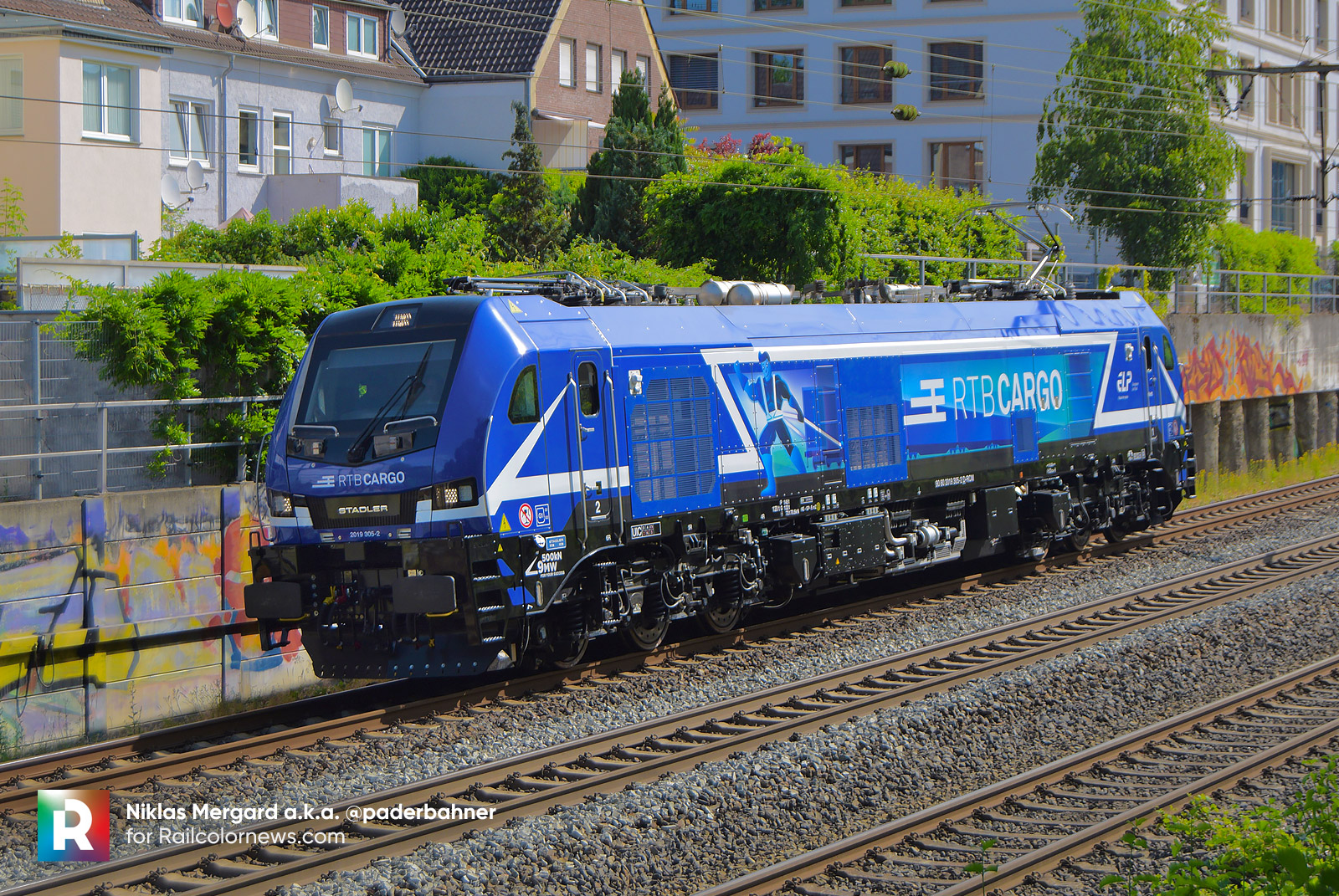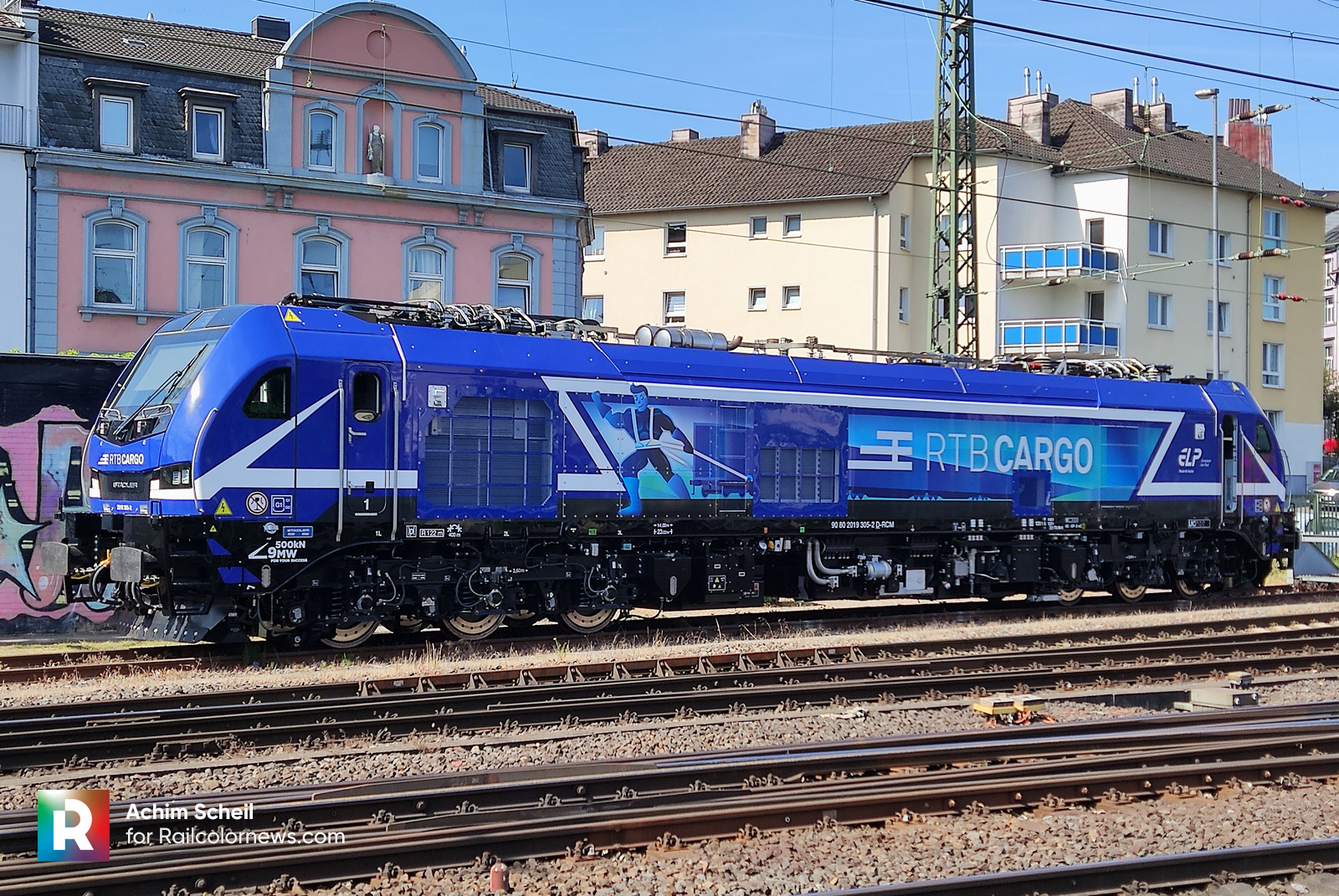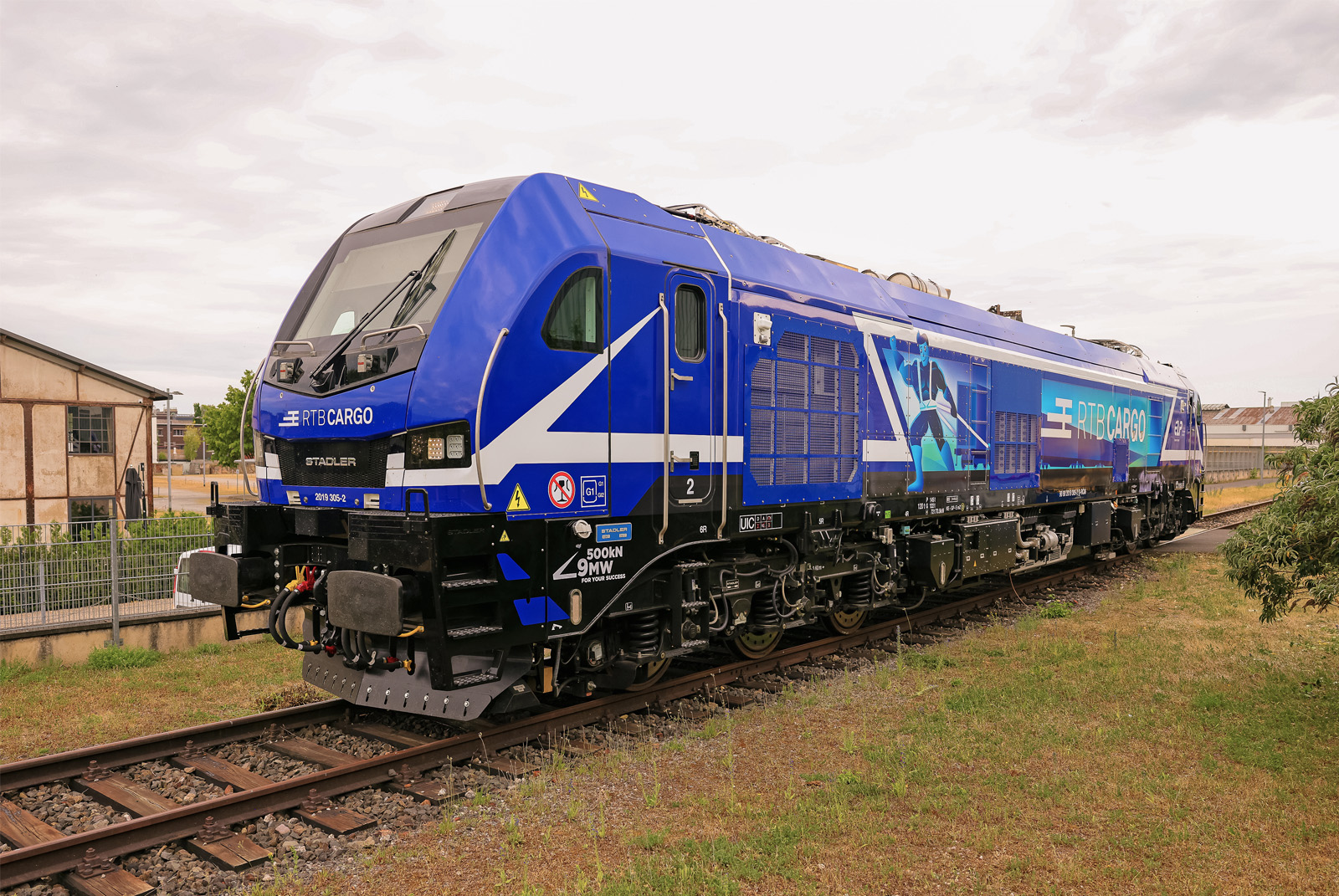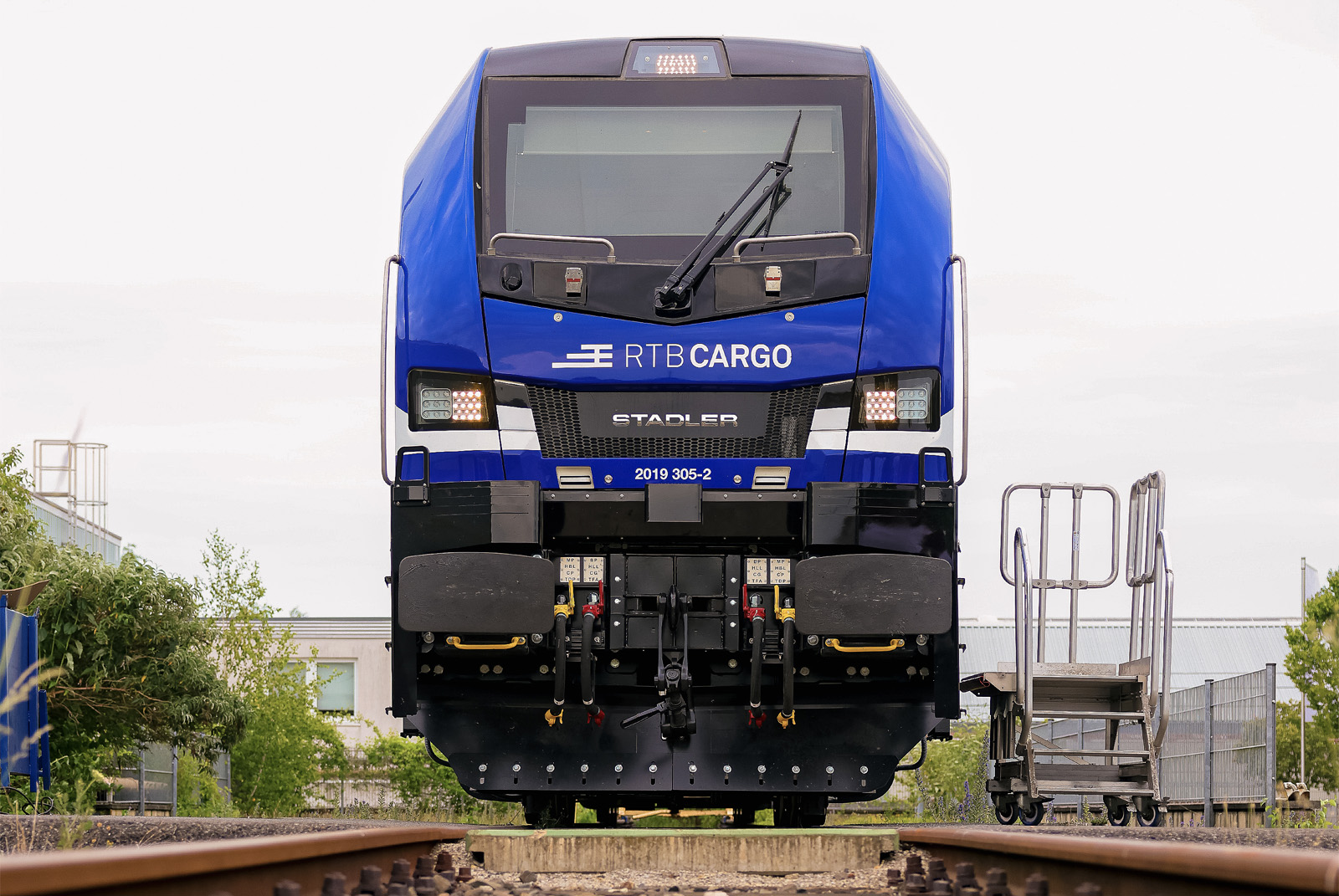 The livery has been developed by Railcolor Design, based on the already well-known 'White arrow' liveries that have become synonymous with the RTB Cargo brand. A new addition is the lines spiking upwards to work better with the shapes of the Euro9000. To further empathize its 9 megawatts of power and live up to the 'Krefti' name, a strong man hauling a train has been placed on both sides as a symbol of strength.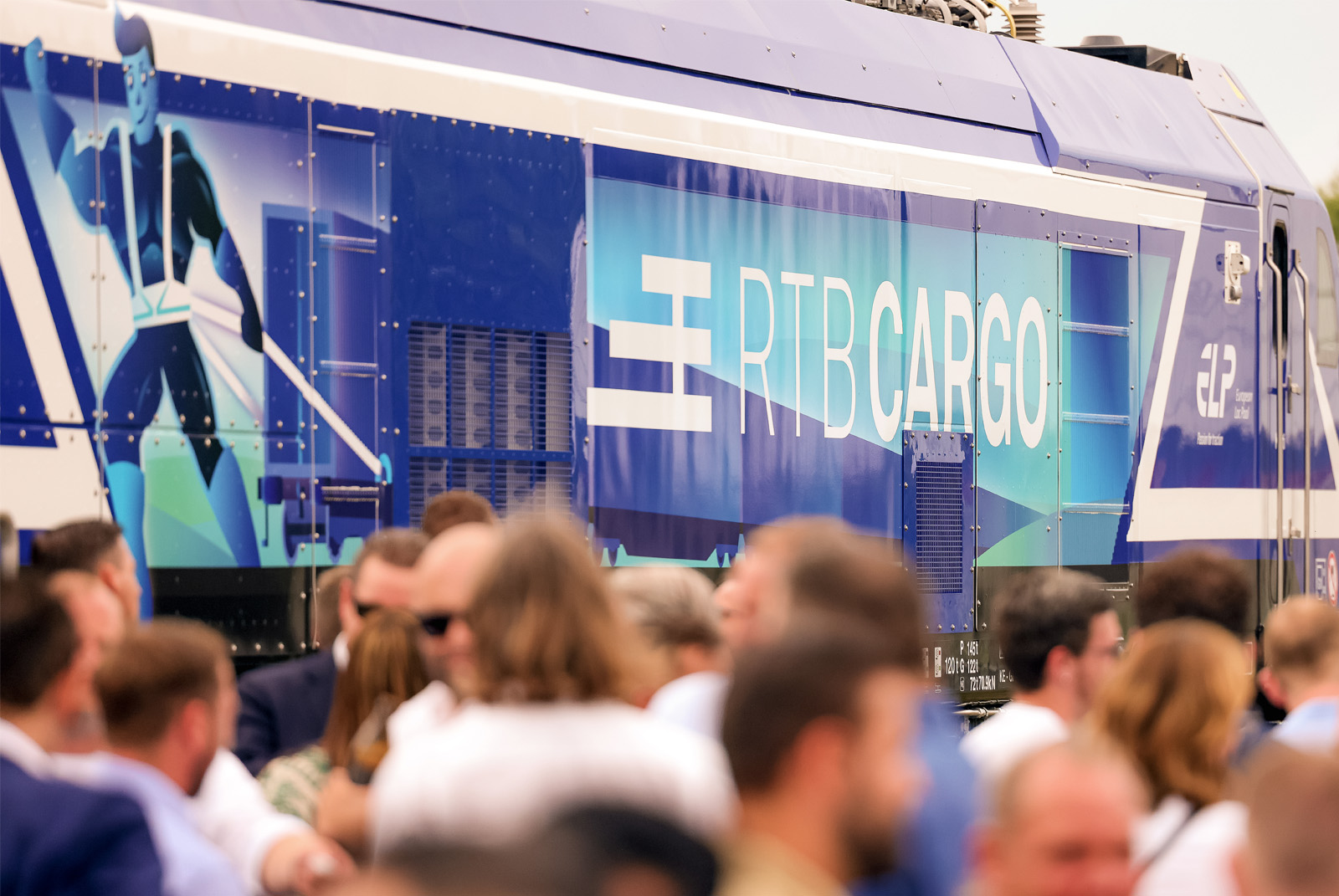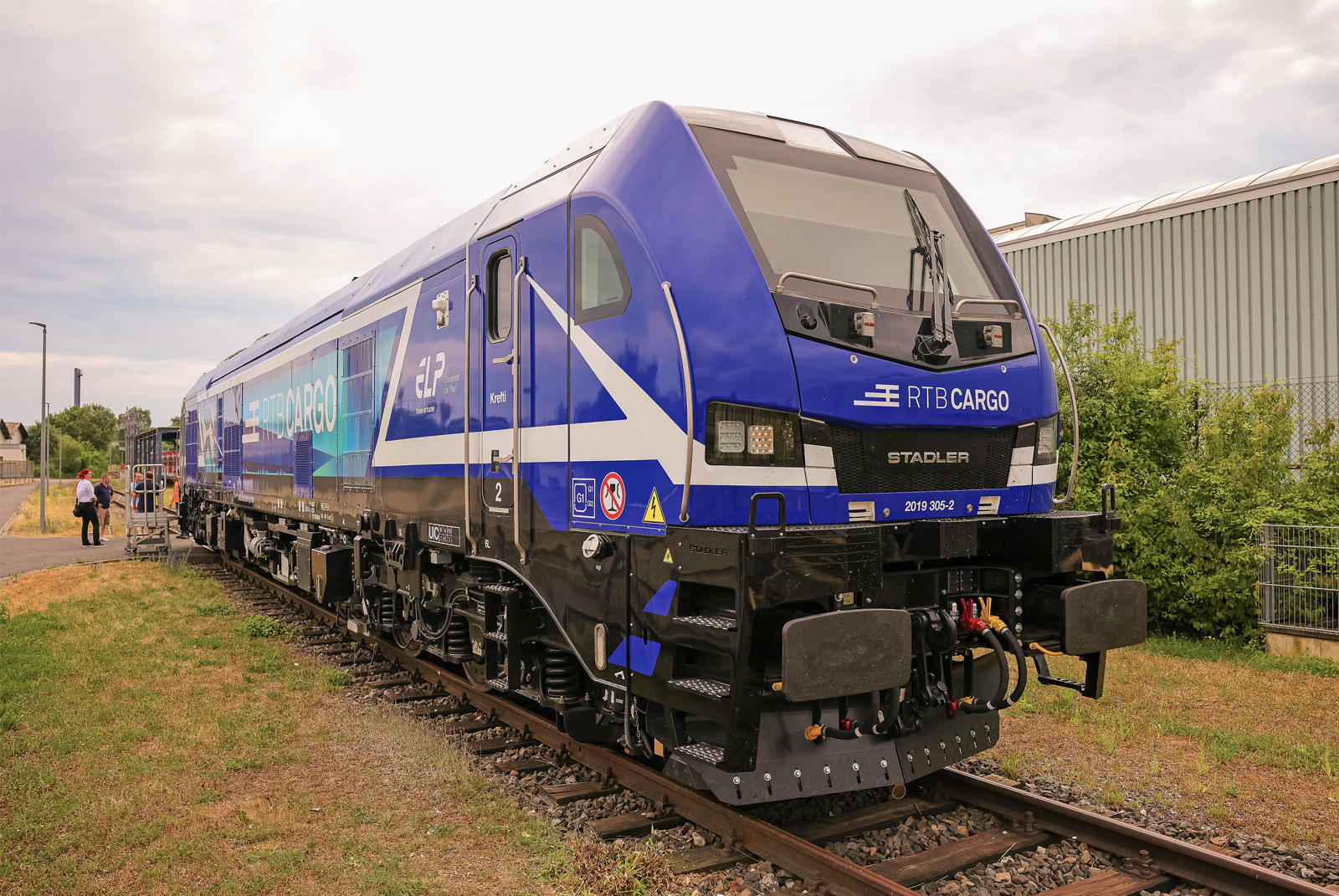 RTB Cargo was one of the first customers to sign for ELP's new locomotive in 2020. With commercial authorization for Germany having been fully completed and Belgium and the Netherlands following very soon, it is expected we don't have to wait for the first commercial operation much longer. Read more on the recent Stadler Euro9000 developments in the article below: