advertisement

---
DB Cargo Belgium and the Netherlands recently presented their first MaK DE6400/6500 diesel-locomotive equipped with ETCS Baseline 3. This a hot topic nowadays, as many try to get their fleet compatible before more lines are equipped with ETCS soon.
The test locomotive, no. 6508, was delivered to NS in 1994. It eventually found its way to its current owner in 2000, when NS merged its freight operations with DB Cargo (then named Railion).
DB Cargo will soon start tests with the locomotive on the Belgian and Dutch networks and has already carried out static testing in the workshop. As announced in 2021, DB Cargo has opted for Alstom's ATLAS signalling system.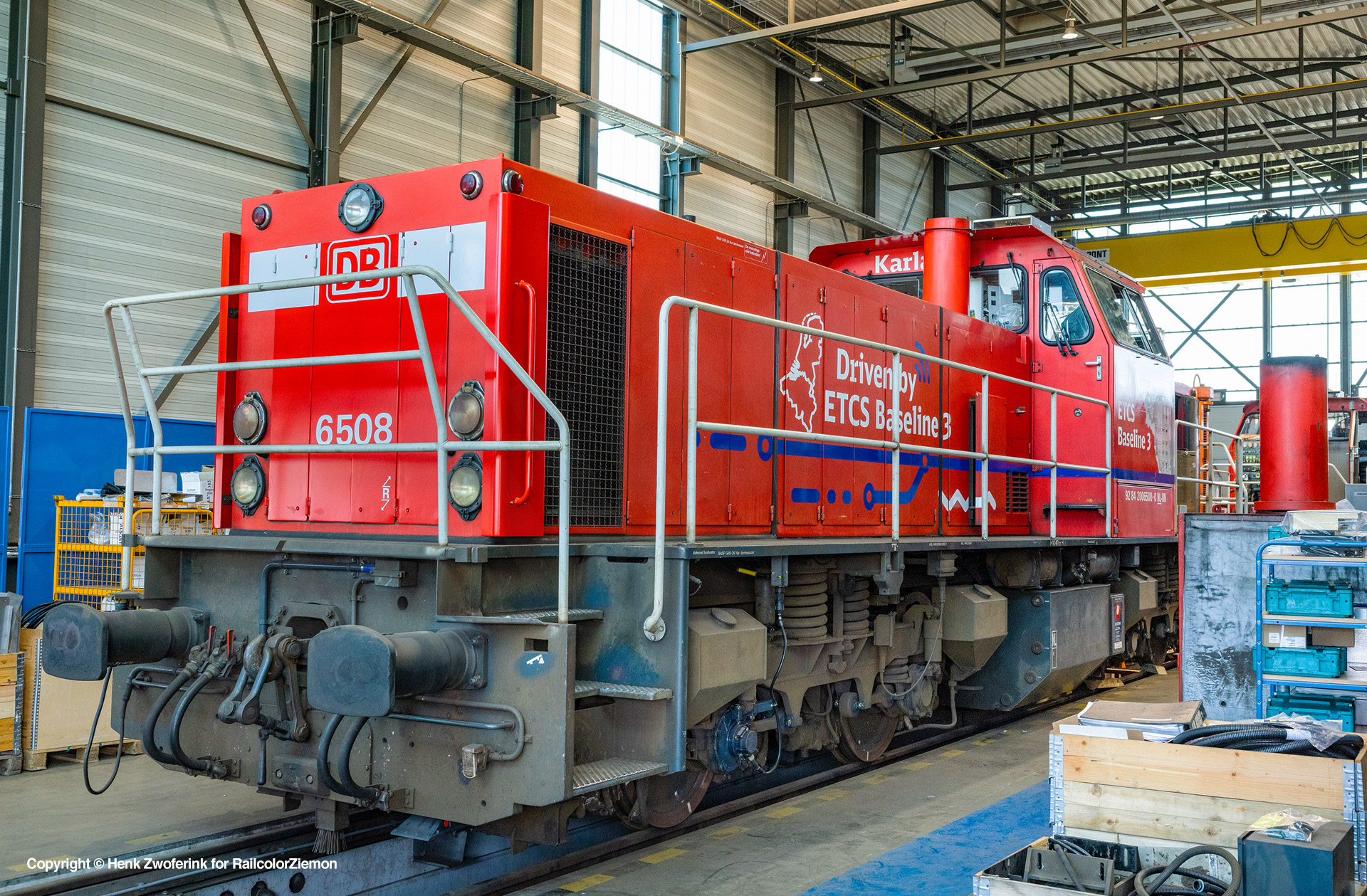 DB Cargo Belgium and the Netherlands have teamed up with Railcolor Design to create a special livery to commemorate the occasion. On the cabin, a sticker has been placed that mimics part of it being ripped away and shows the new ETCS equipment underneath. 'Network lines' across the locomotive's body make it look different from other DE6400/65000s.
A special thanks go out to Kris Luyckx and Casper Wouters of DB Cargo (Belgium and Netherlands, respectively) and stickering company Omnimark for making this project possible!