advertisement

---
Now that is how you make an entrance! Six axles, plenty of power, and a fresh new design! On 16.06.2023, Netzwerkbahn Sachsen (NeS) from Dresden received its first EuroDual locomotive from leasing company ELP.
This is the introduction of ELP EuroDual locomotive no.54 – the designated 90 80 2159 248-4. It comes in NeS' corporate colours blueish grey and orange, combined a new dynamic livery: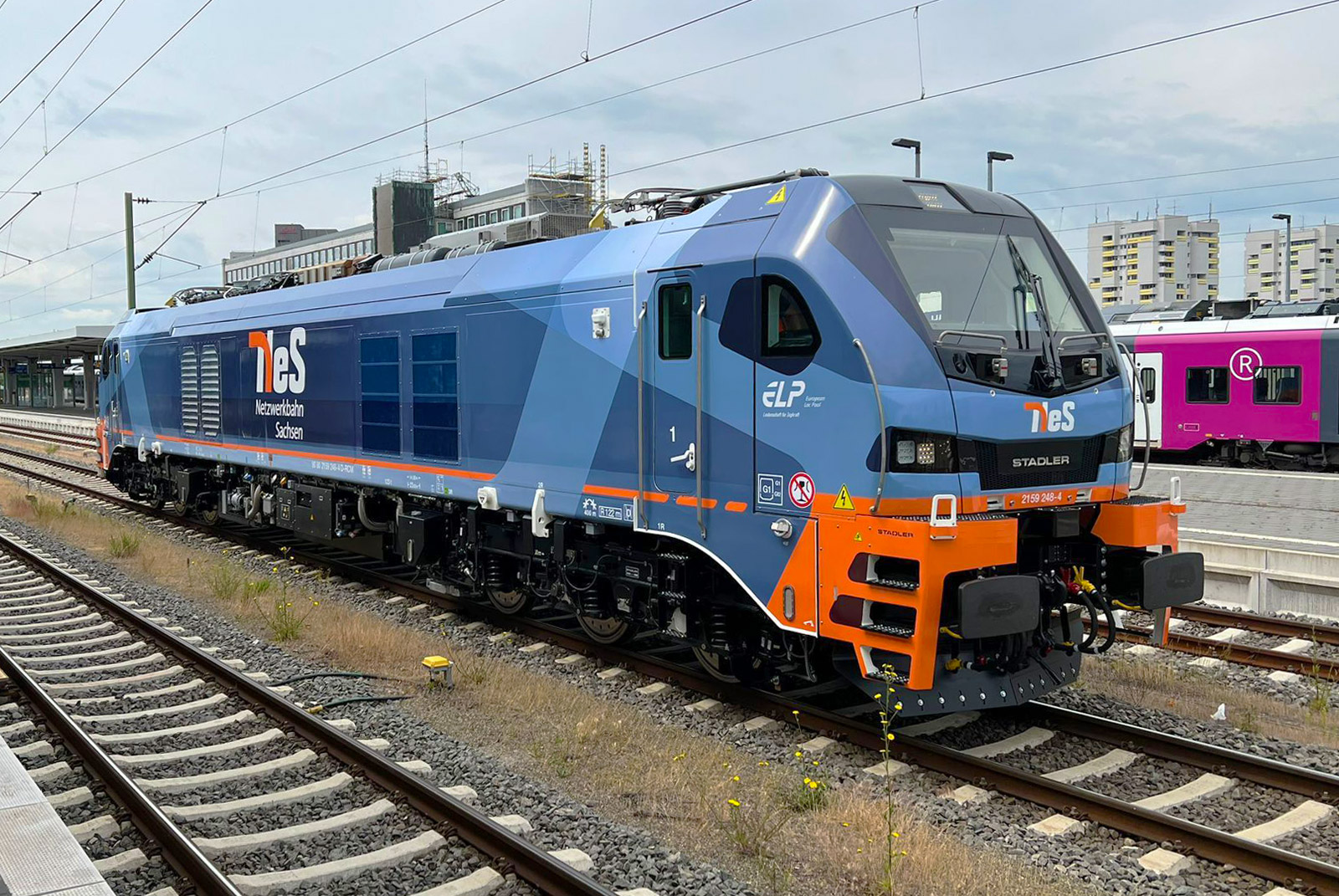 The machine (Stadler 4201 / 2023) was handed over the NeS on 16.06.2023 during an official ceremony in Braunschweig. At the same time, ELP and NeS made public that a second locomotive has been ordered, which will be delivered in Q4 of 2024.
The machine carries the name of Thomas Ahlmann, visible next to the side windows on the left: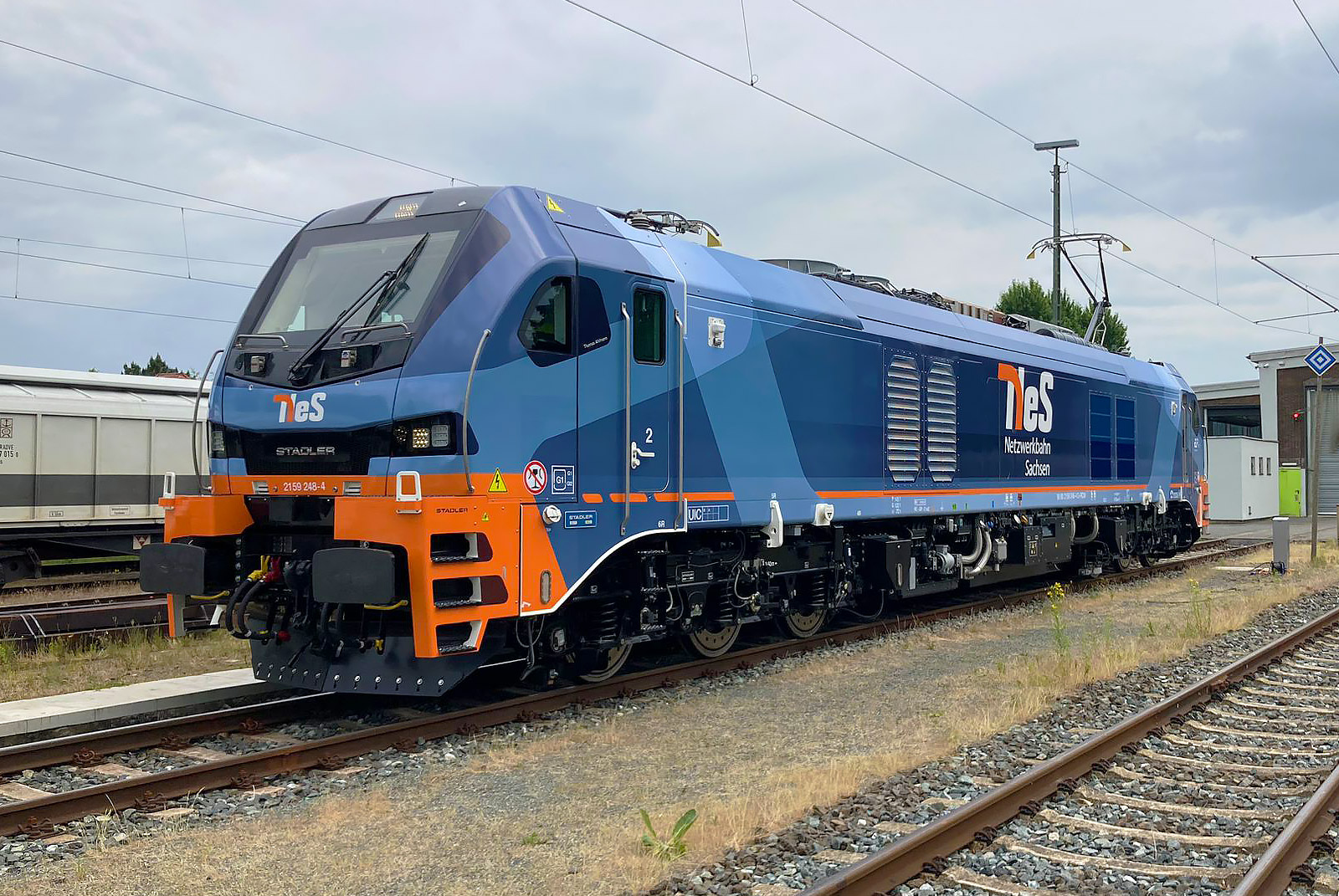 On day later, Tim Roux caught the loco with his camera working an Interfracht grain train from Meppen to Bad Schandau (> Czech Republic):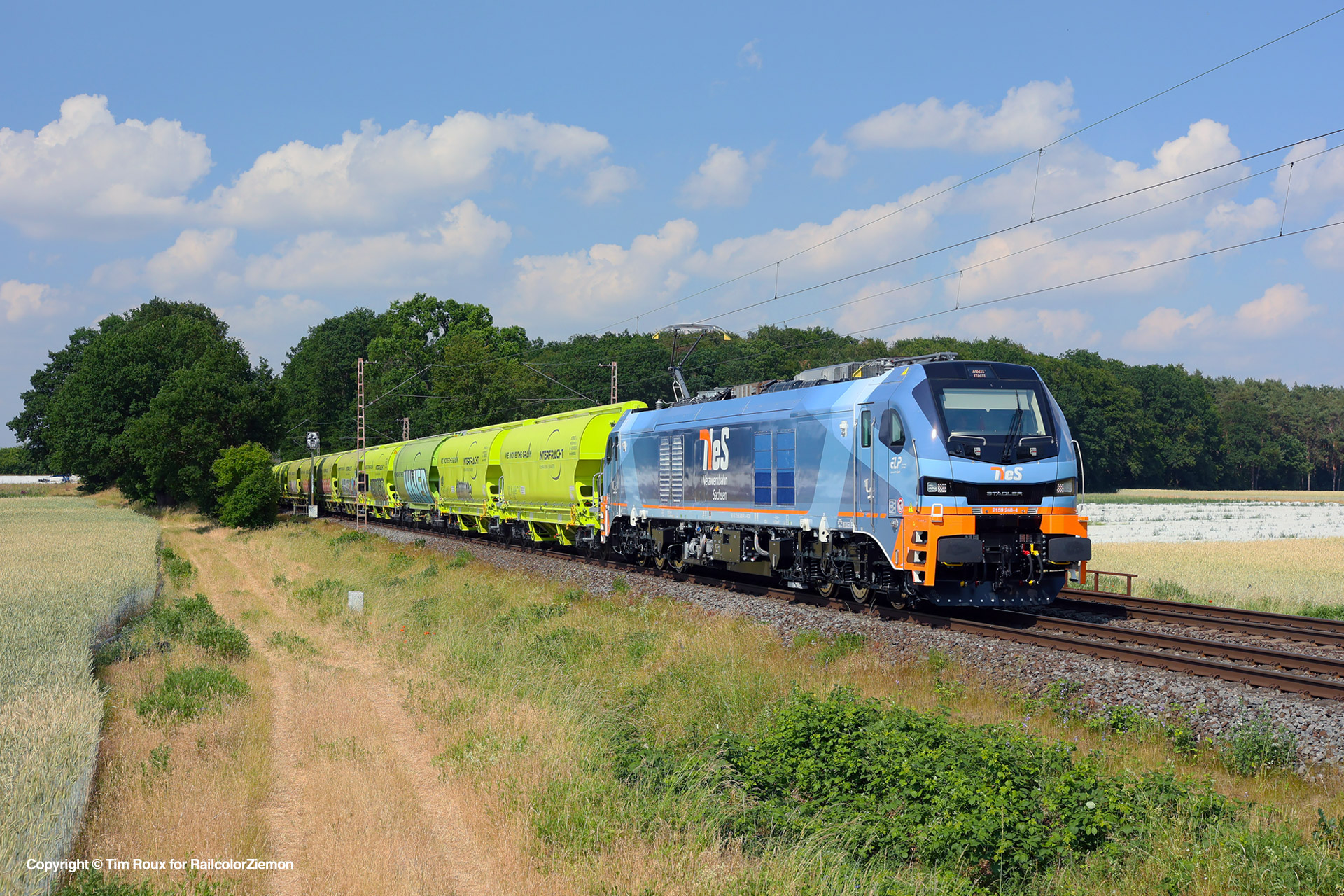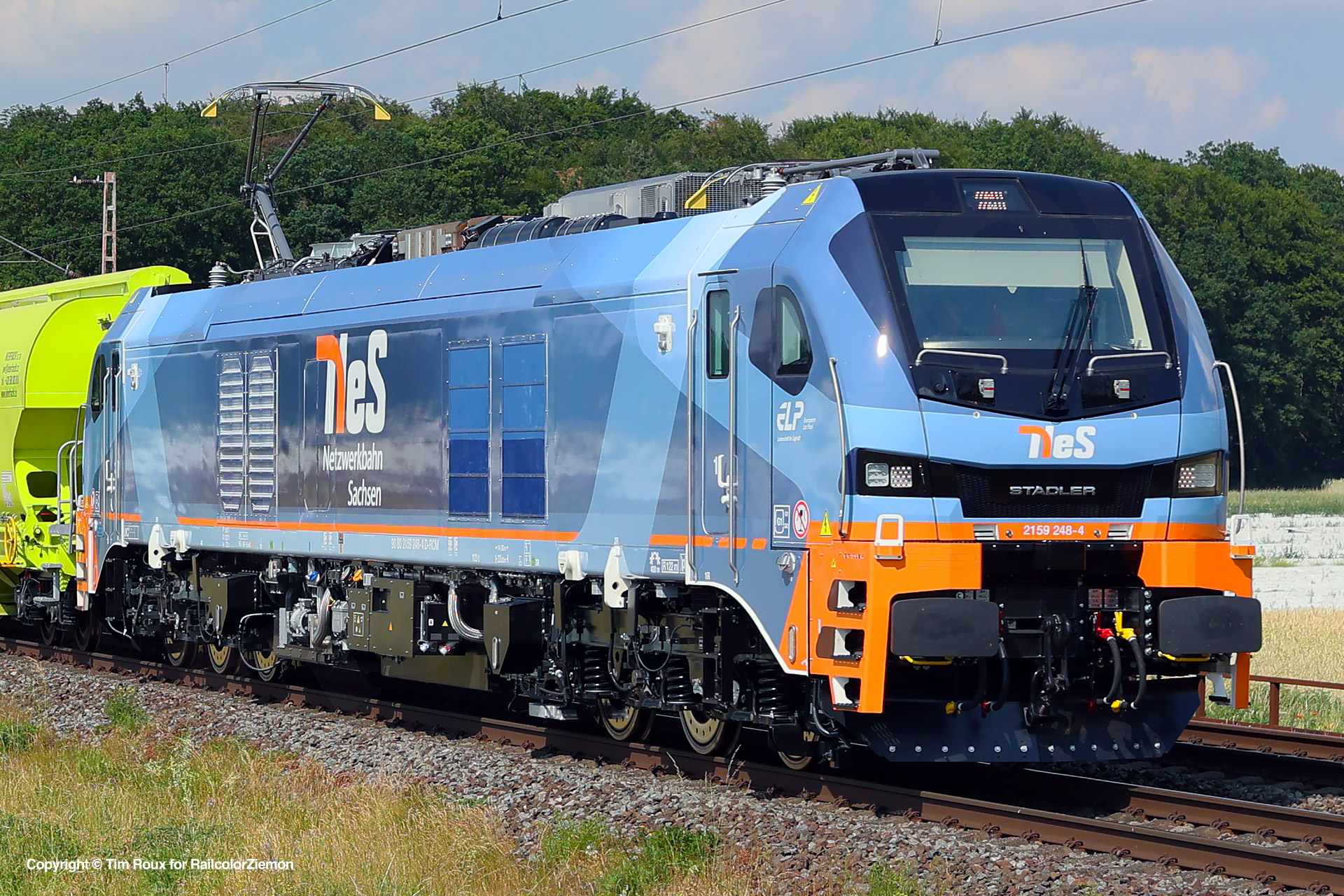 Netzwerkbahn Sachsen GmbH, NeS for short, is an independent, medium-sized rail transport company based in the state capital Dresden. It was founded in 2011 and initially started as a personnel service providers in the field of railway operation. NeS has been providing independent rail transport services since 2019. In addition, it offers personnel in the rail transport sector and is operating a local railway line.
The operator is also partner of Flixtrain for the routes connecting Berlin with Stuttgart, Wiesbaden and Basel (CH).