advertisement

---
Captrain España decided that normal gauge Euro6000 no. 6008 should become something special. They asked Spanish artist and designer Javier Mariscal to make a special design for the locomotive, celebrating the Mediterranean Corridor and rail traffic to France and Luxembourg, for which this locomotive can be used.
Mariscal's design comprises fifteen 'hidden' emblematic places from different cities in Europe. Captrain has launched a contest, asking participants to guess what these fifteen iconic spaces are.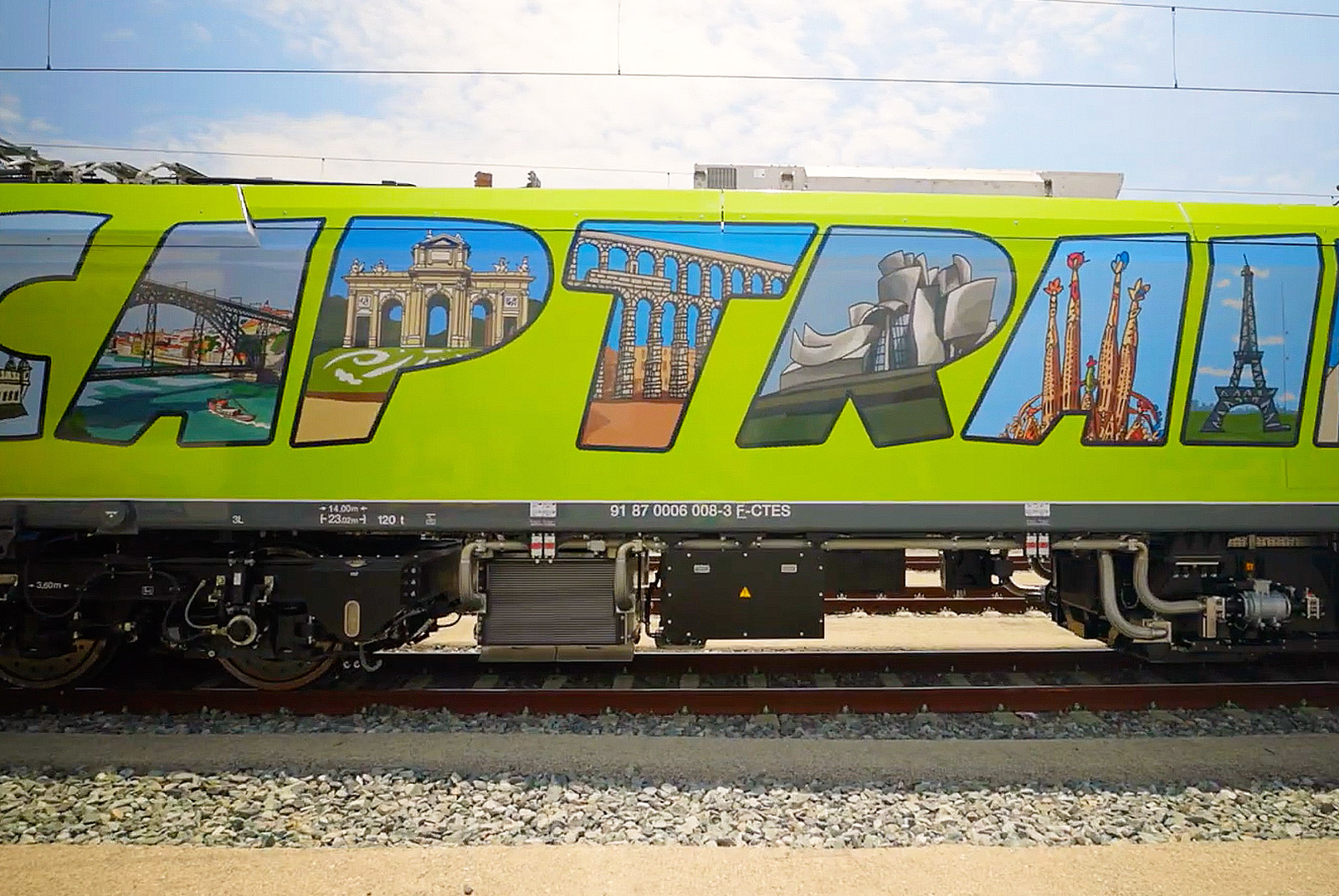 91 87 0006 008-3 F-CTES is the sixth normal-gauge locomotive with ES-FR-LU package of Captrain España, next to 6001-6005. It is also currently leasing eight Iberian-gauge machines. All locomotives are owned by Alpha Trains.
Captrain España also has its own machines on order.
The video tells all:
On social media: