This article was originally published on 27.02.2023 – and updated on 02.03.2023 (scroll down to see the update).
advertisement

---
In December of 2022, Railcolor News reported that the first Vectron Dual Mode for Alpha Trains had been outshopped. Now, over two months later, operations have started with 248 036 for Eisenbahngesellschaft Ostfriesland-Oldenburg (e.g.o.o).
E.g.o.o. already operates the Vectron Dual Modes, but it's now got an extra reinforcement:
90 80 2248 036-6 D-ATLU = Alpha Trains 

248 036

 > lessee e.g.o.o.
Eisenbahnfotographie_wcente and Elias Wolz (Check out their Instagram accounts!) both caught Alpha Trains > e.g.o.o 248 036 while transporting longrails in the Hannover region on 22.02.2023: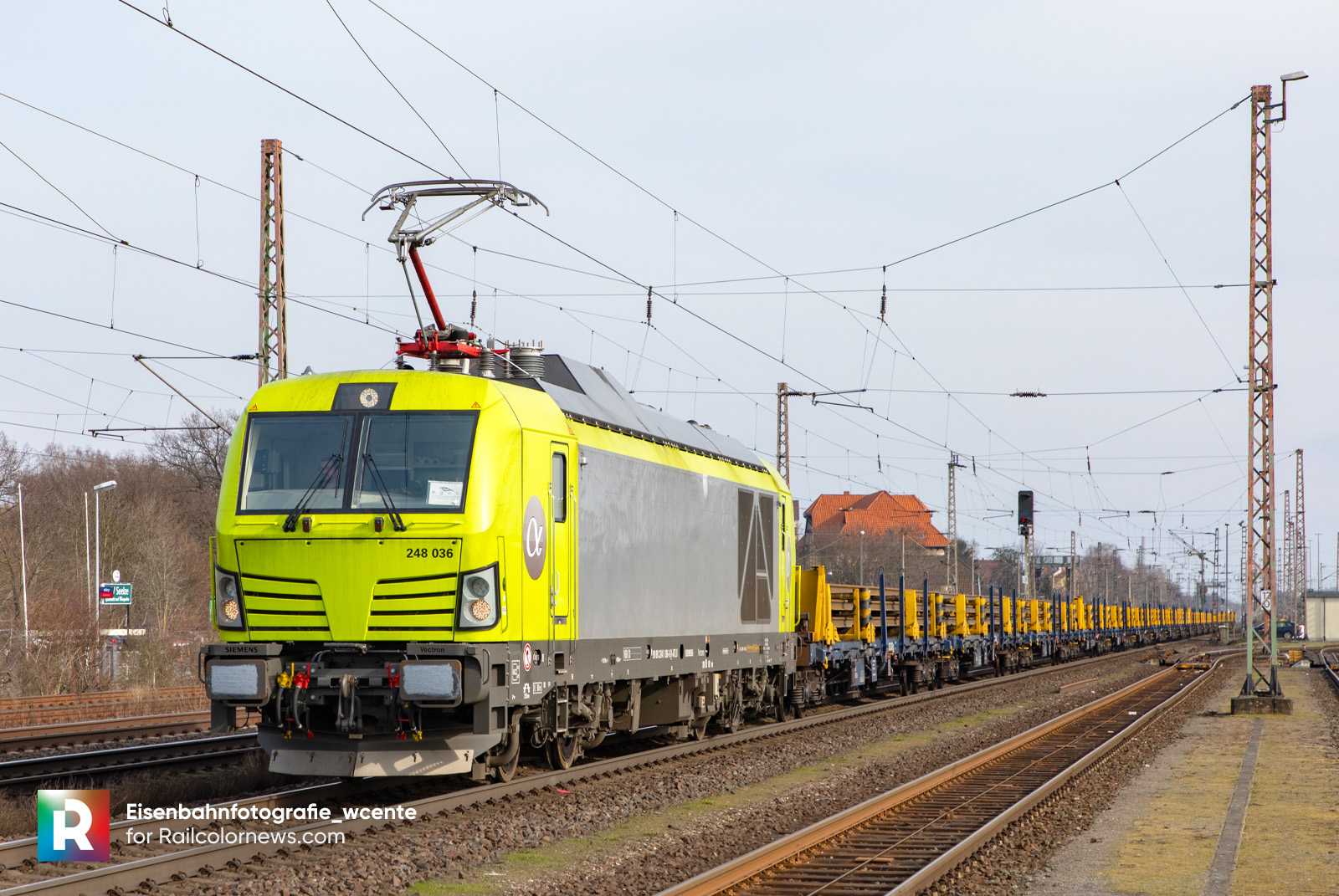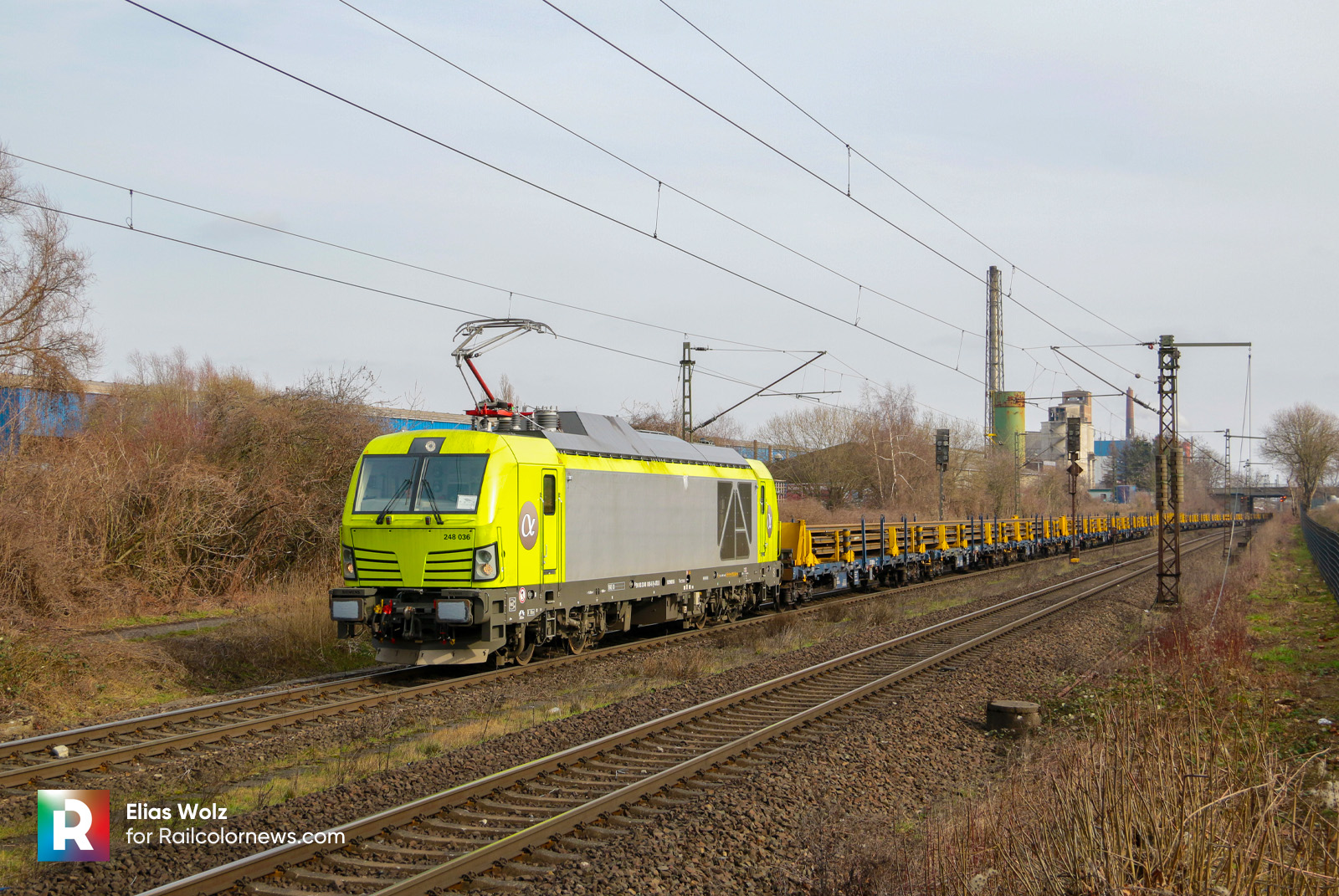 Update 01.02.2023
Lime-colored train party! We update this article with an impressive picture from Johannes Baumann featuring Alpha Trains > e.g.o.o. 248 036 entering Cologne Hauptbahnhof on 13.02.2023.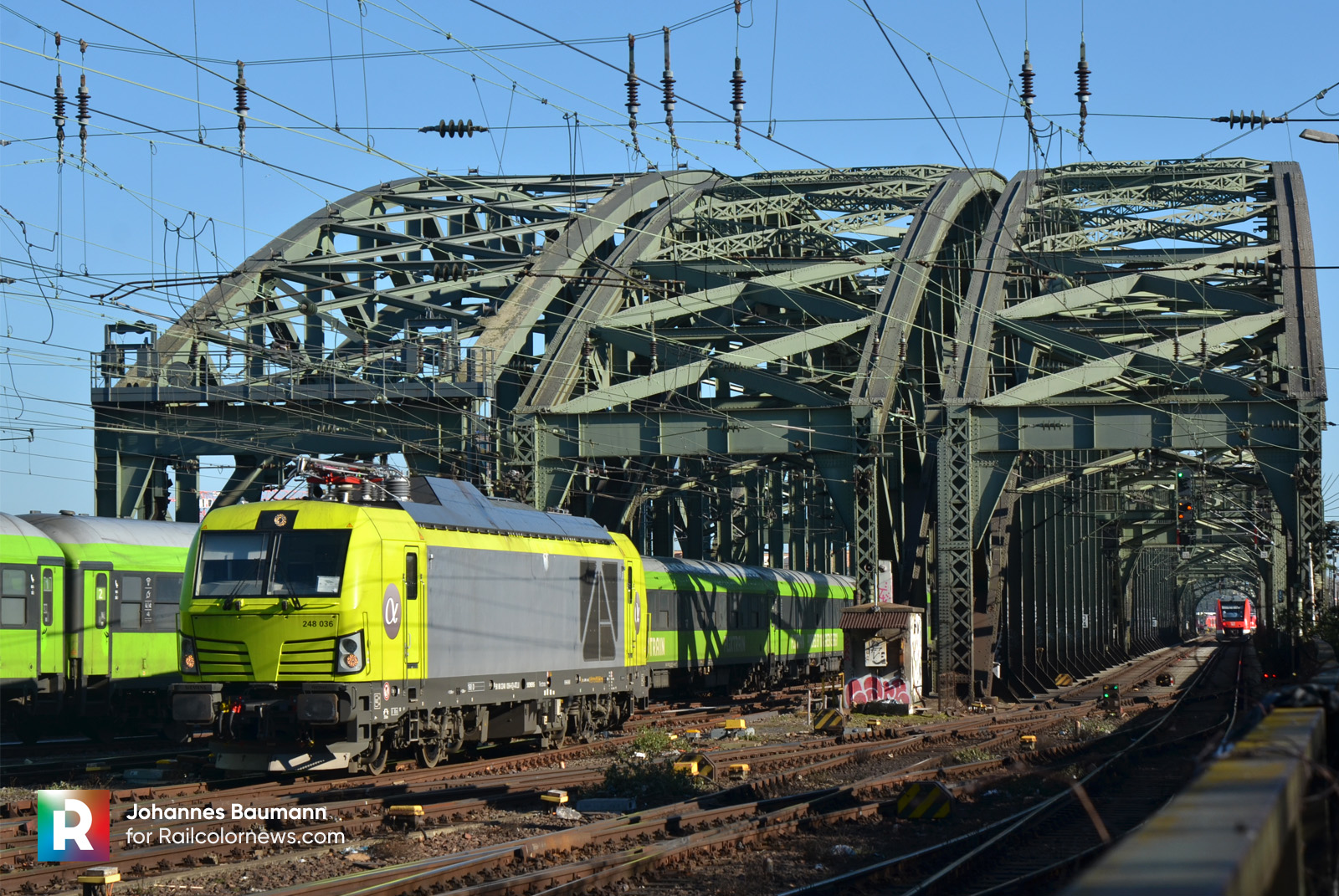 Undisclosed amount ordered
The Luxembourg-based rolling stock leasing company ordered an undisclosed amount of Vectron Dual modes in early 2022 as part of a rapid fleet expansion. Read more about the Vectron Dual Mode for Alpha Trains and an interesting NVR quirk in the article below: 
[EU] Alpha Trains shows first Vectron Dual Mode – lessee is Dortmunder Eisenbahn