This article was originally published on 10.02.2023 – and got updated on 14.02.2023, 16.02.2023, and 17.02.2023 (new pictures added; scroll down to see them).
advertisement

---
New in the fleet of interim rail operator RailAdventure: 2016 902. At the end of 2022, the locomotive was bought from Steiermarkbahn and sent to Munich for a repaint. Now it is out in its new two-tone grey design. Its maiden run? Next Tuesday!
RailAdventure: "As of today, we are operating a Siemens EuroRunner diesel-electric locomotive. This type is known as the "whisper locomotive" because of its low noise emissions, and it specially designed for non-electrified routes with low axle loads. 2016 902's premiere trip is planned for next Tuesday afternoon with a special train from Munich main station."
Indeed – 2016 902 worked its first train on 14.02.2023 from Munich to Lindau and back.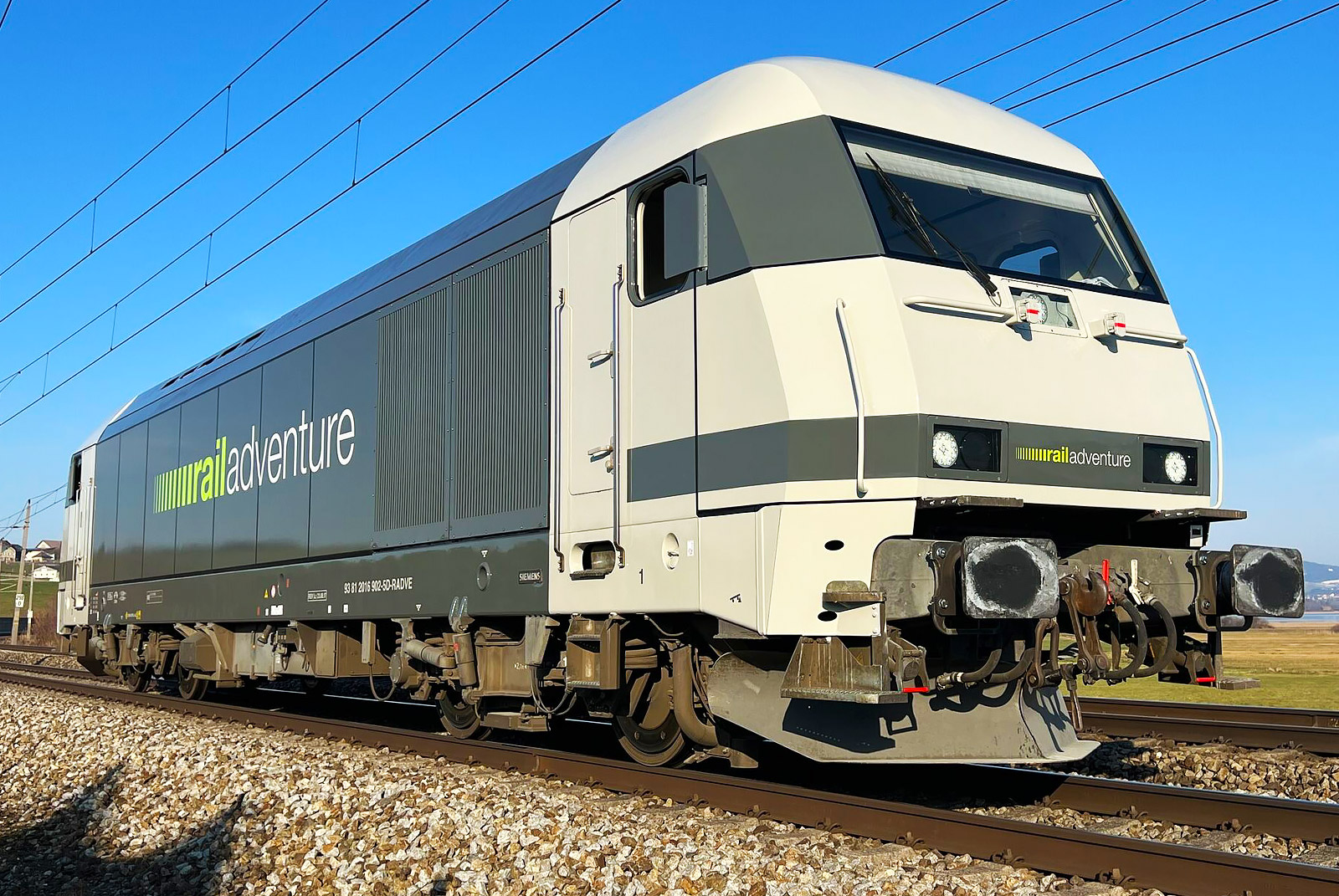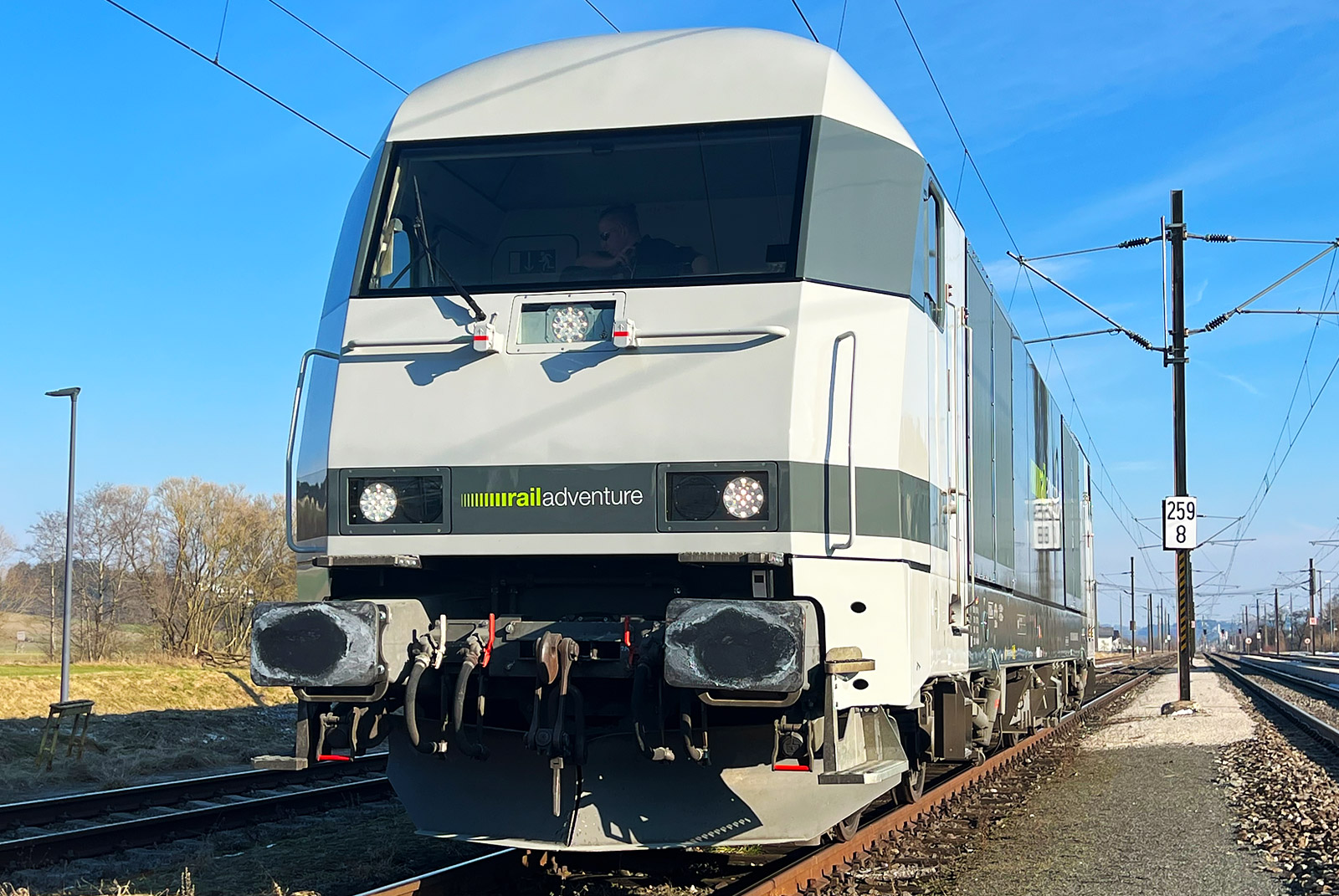 Remarkable: The locomotive was outshopped with an erroneous NVR/VKM marking: 93 80 …. D-RADVE – within days, this was changed to 93 81 …. A-RADVE.
Update 14.02.2023
We're updating the article with Emil Steffl's picture from Munchen Ost where the loco drove by on 10.02.2023. Remember that today the loco can be spotted again (see above for timetable details).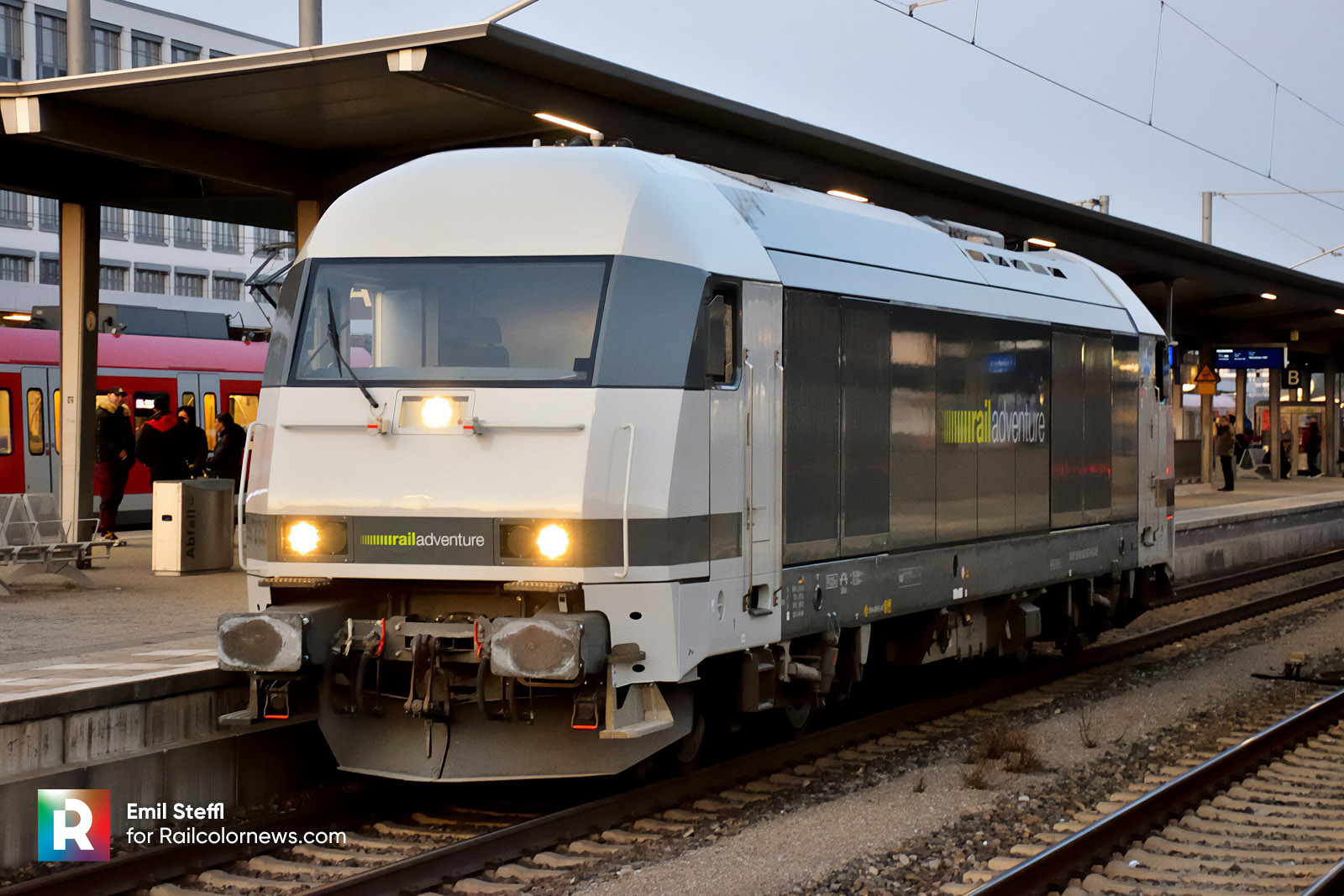 Update 16.02.2023
Another update after the maiden run from Munich to Lindau on 14.02.2023: We are adding these pictures by Kili from Kilistrains, Richard Oed, Simon Buchmann and a press statement from RailAdventure, showing the loco in action hauling RailAdventure's Luxon coach.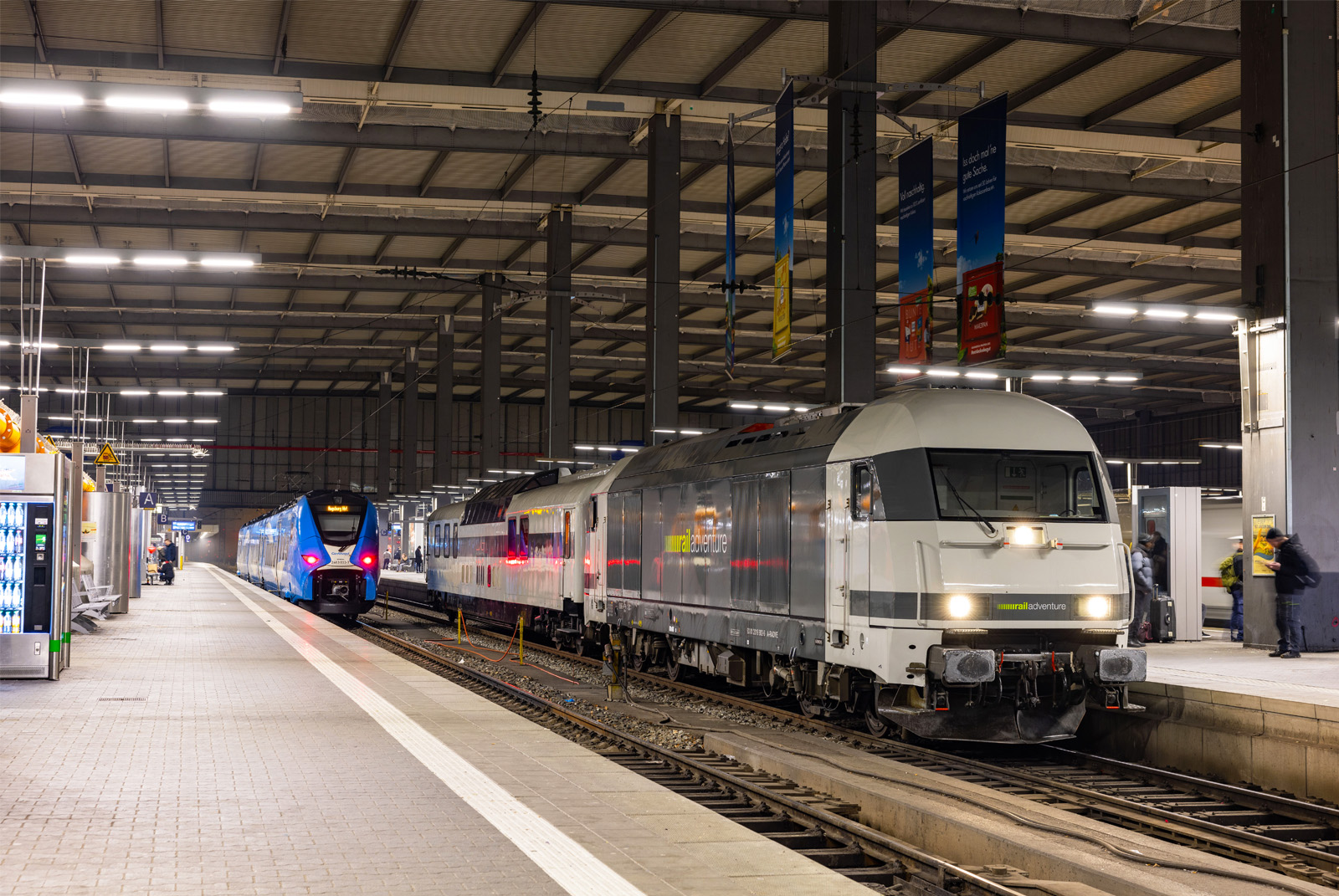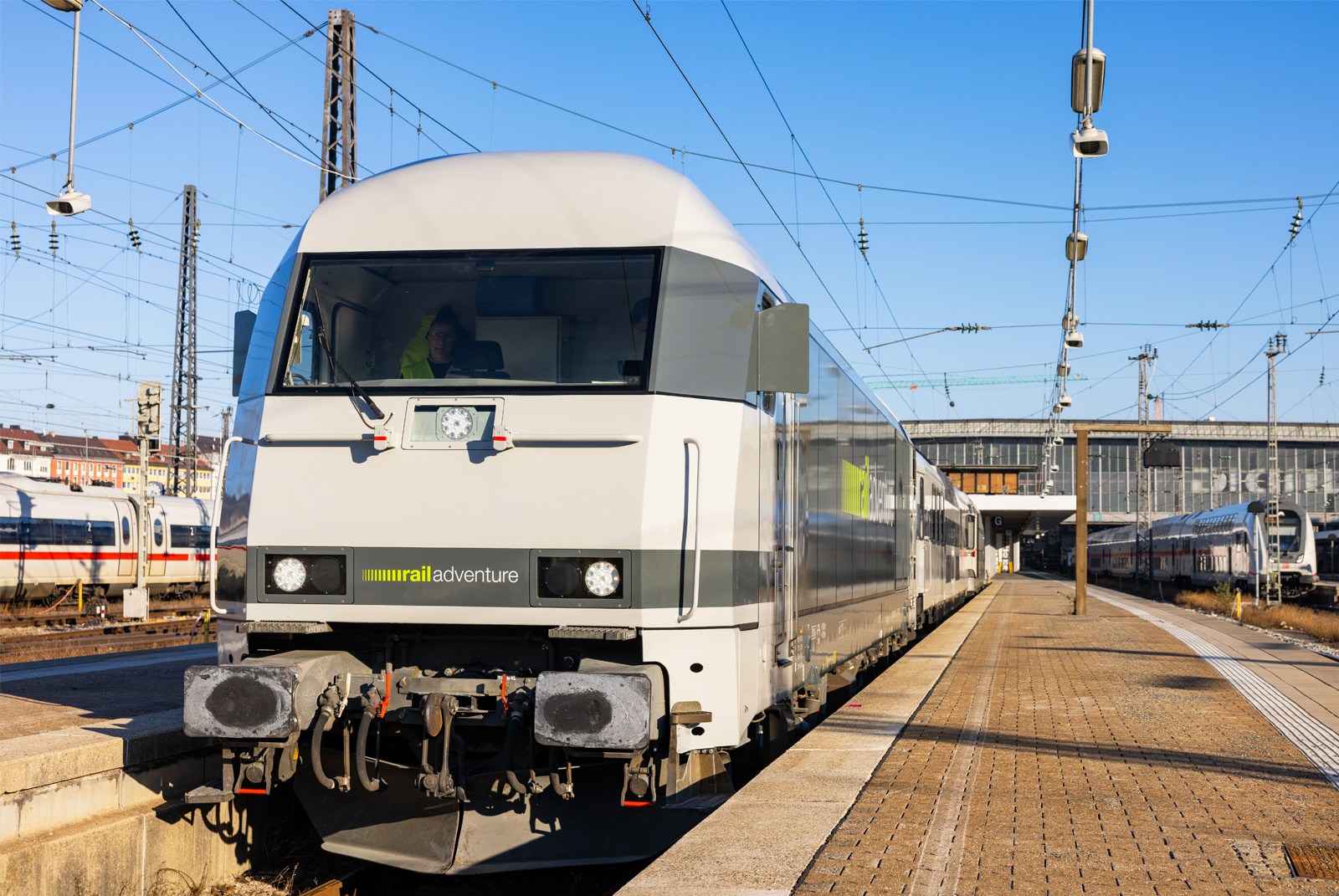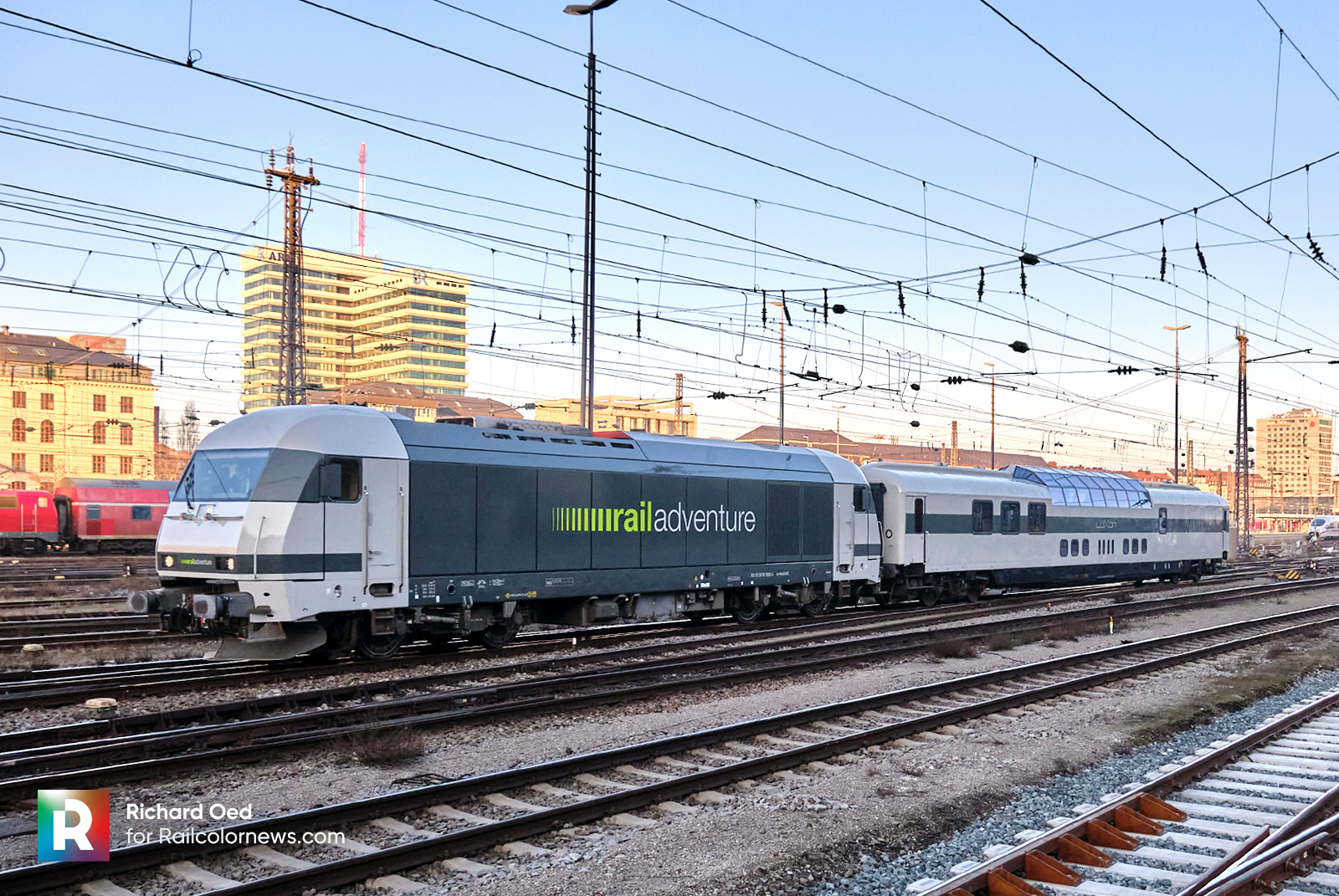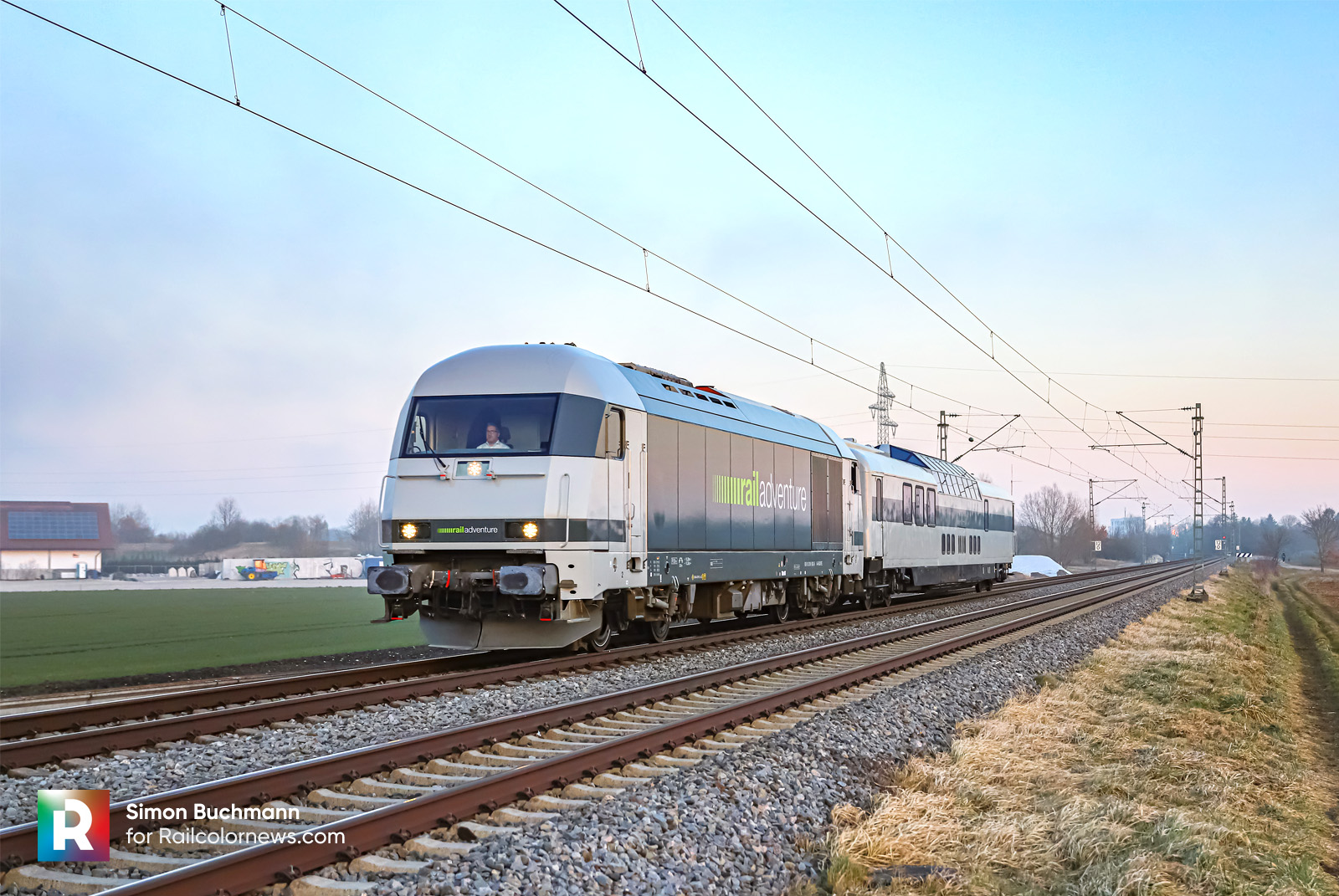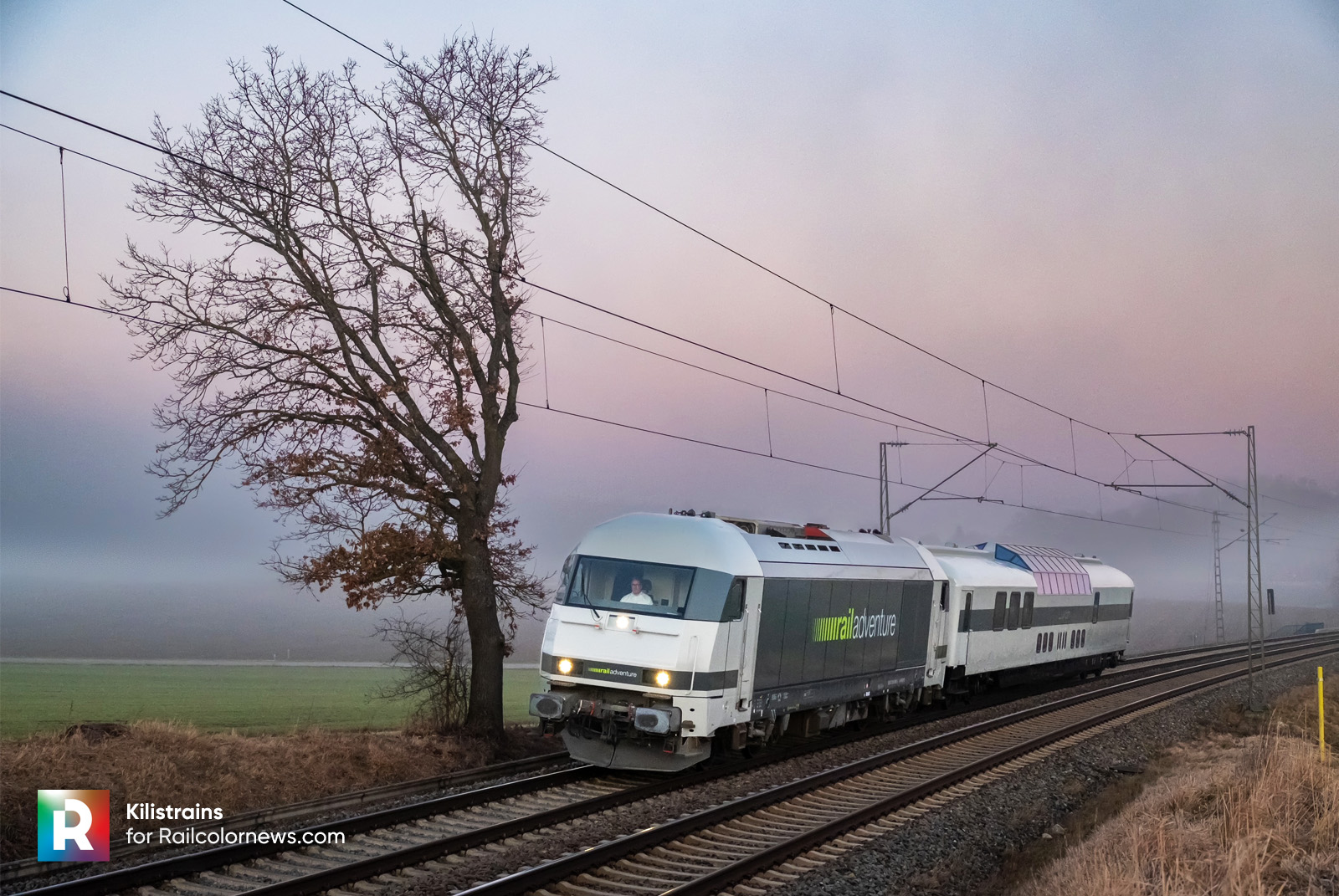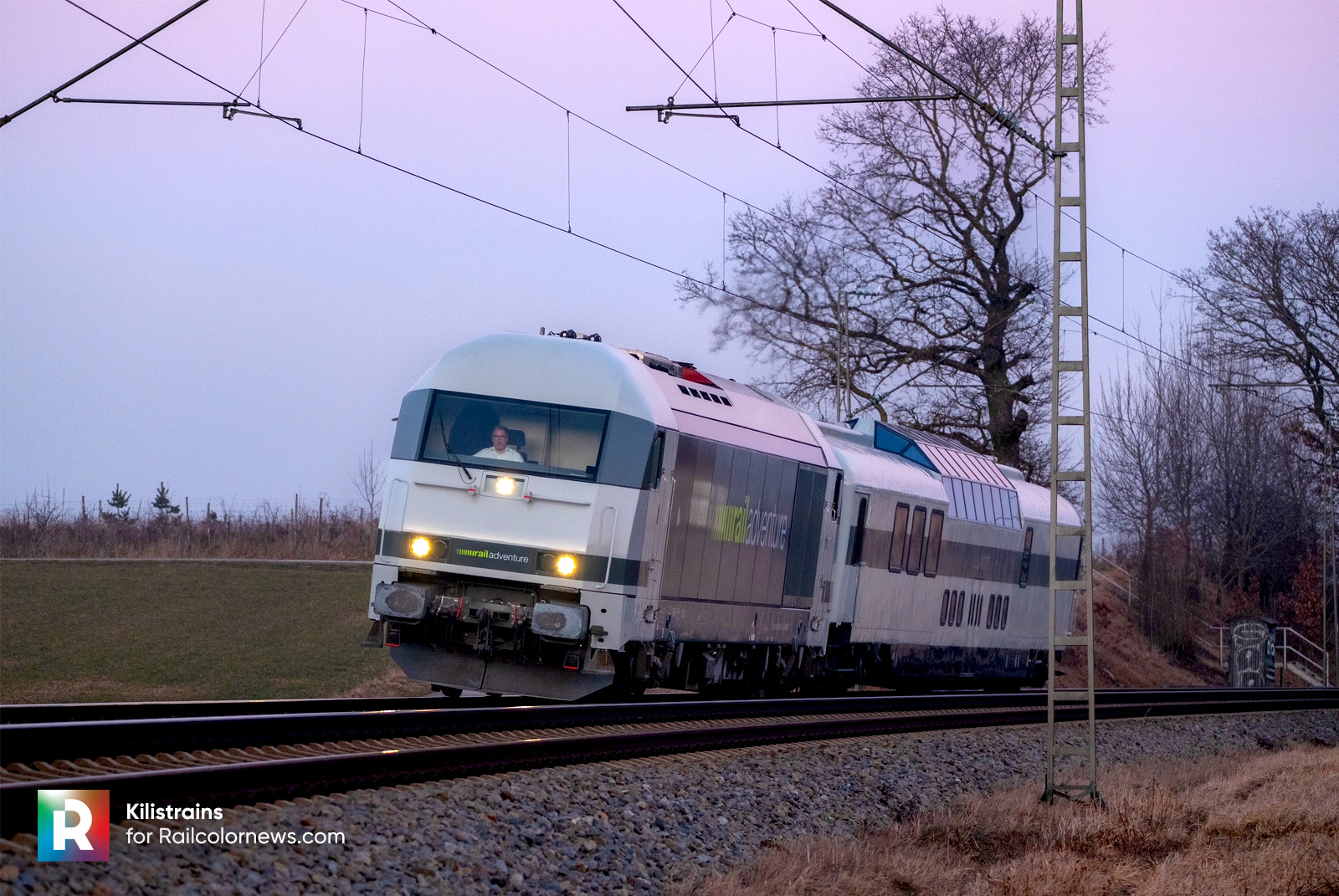 Update 17.02.2023
No time to sit around! After its maiden run, RailAdventure 2016 902 was seen put to work straight away hauling a Schweerbau construction train. It was caught by Johannes Unverferth on 16.02.2023 passing through Karlstadt (DE).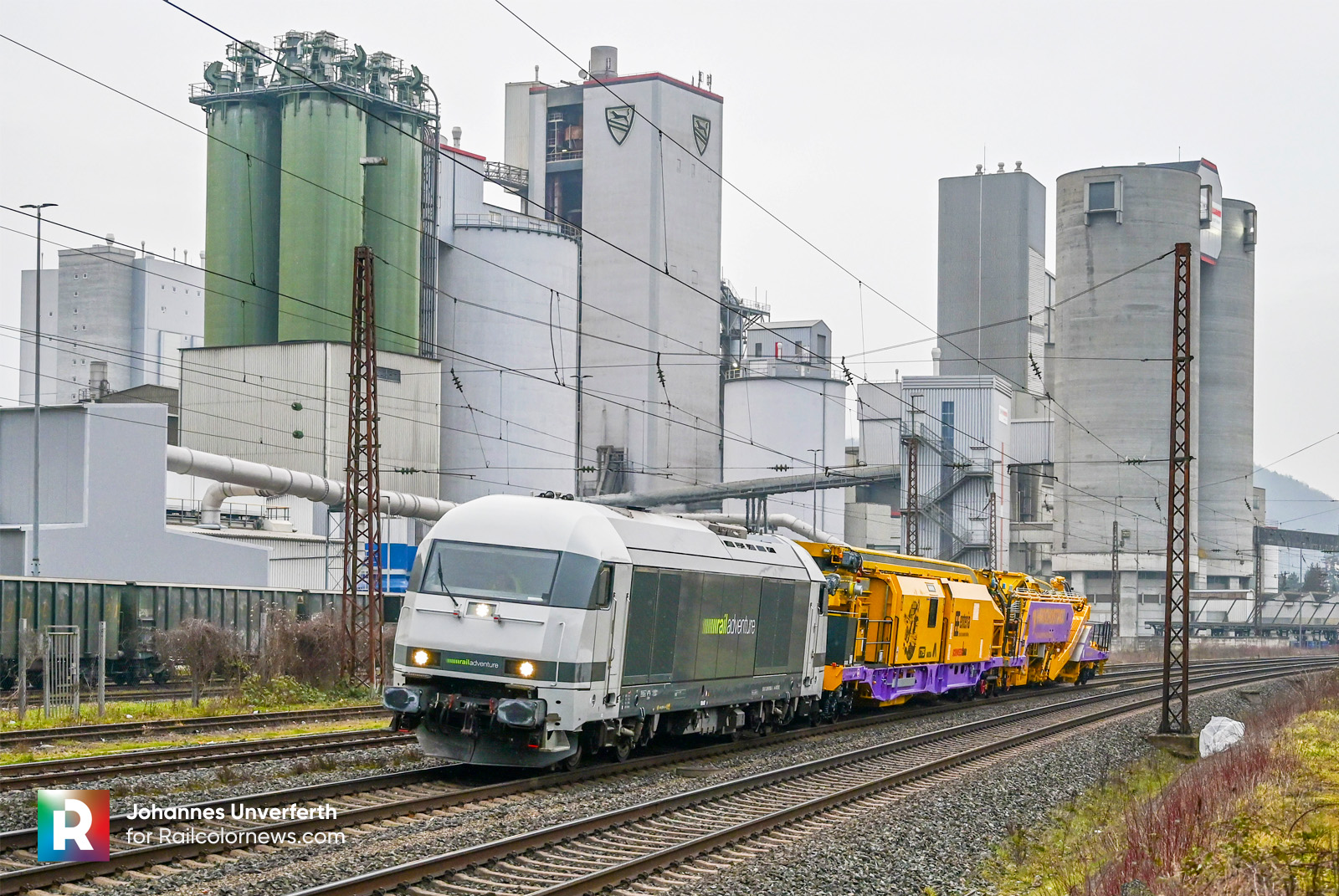 A bit of history
The above locomotive was built in 2004 and delivered to Steiermärkische Landesbahnen (StLB) from Graz (AT) on 26.01.2005. It originally had a red livery with green/white logos – it was repainted in white/green in 2015, and it got the Steiermarkbahn branding.  Since 2018 it has been part of the fleet of freight operator Steiermarkbahn Transport und Logistik.

Steiermarkbahn still has two more EuroRunners – 2016 901 from 2004 and ex-MRCE 1223 004 from 2003. Siemens has built a Vectron Dual Mode locomotive for the company, replacing 2016 902.