advertisement

---
Three interesting Vectrons in a single picture, including one configured for 230 km/h, and the Dual Mode Light for DB Cargo Deutschland. But only the third one is actually new to Railcolor News. It is a Vectron MS for ELL.


On 28.01.2023, a special Vectron transfer took place from München Allach to Braunschweig. The loco train was led by the 230 km/h 193 780 of Siemens Mobility, followed by Dual Mode Light 249 002 of DB Cargo. Last but not least, the brand new 193 936 for ELL was also a part of the train.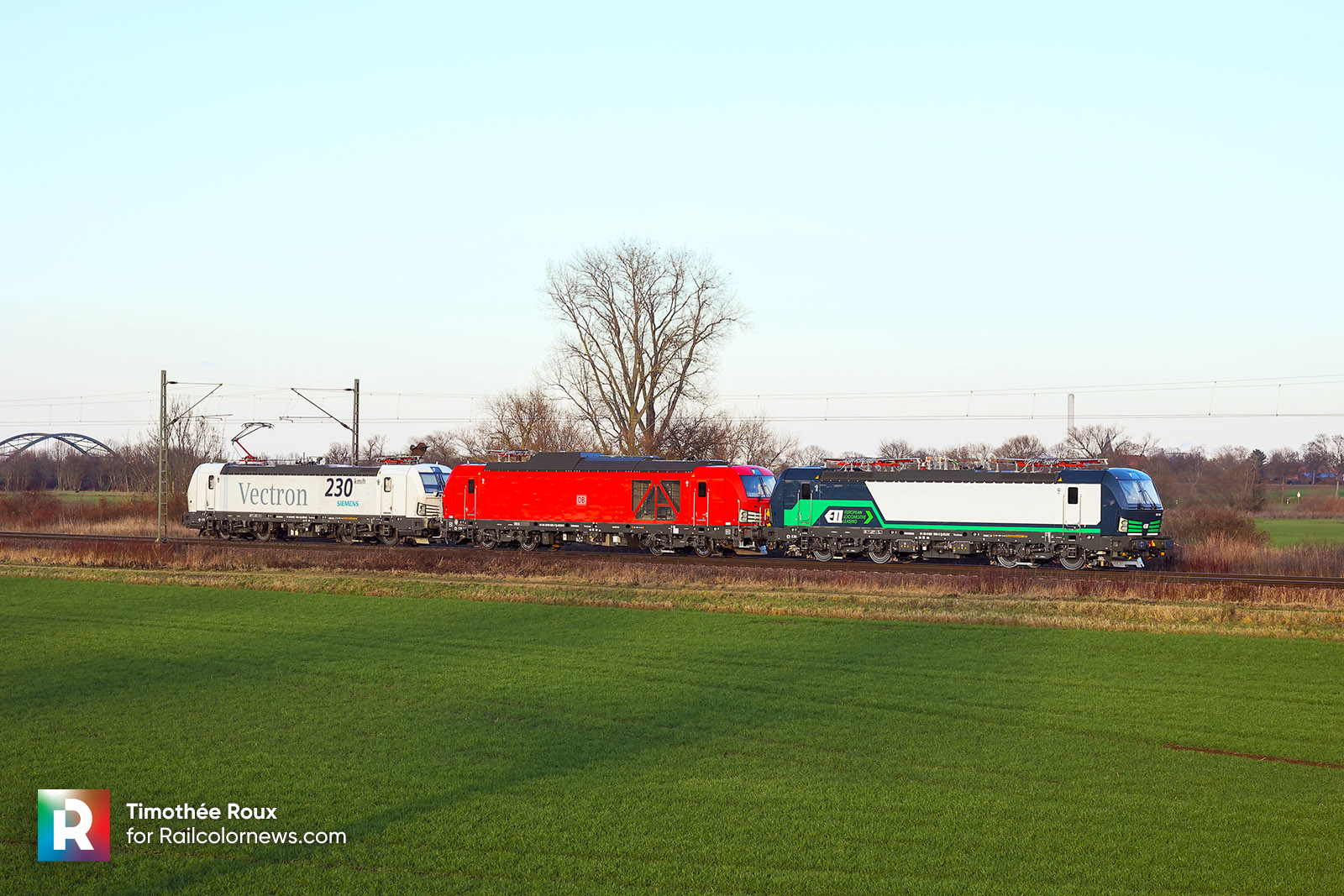 193 936 appears to be a Vectron MS with the A10 country package installed. Notice the (still) missing details from the ELL livery on cab 2 of the locomotive.
According to Tim, on the very next day, 193 780 brought DB 249 002 from Braunschweig towards the west.
---
For an always up-to-date overview of all ELL Vectrons, refer to the post below: