advertisement

---
The north of Czechia is world-known for its crystal glass, and the region is now being promoted via special liveries on the Siemens Desiro Classic units. The two different operators have different designs on the same topic.
Railcolor News thanks Martin Drube for his input for this article.
In the northern region of Czechia, around the town of Liberec, two different operators serve their lines with Class 642 DMUs, the Siemens Desiro Classic units. One of them is Arriva, and the other one Trilex. Each of them is now promoting the same – this region's art of crystal glass production.
Since September 2022, Arriva's unit 642 336 features a blue livery with the words "Welcome to the crystal valley", natural crystal minerals and names of the towns of this mountainous region.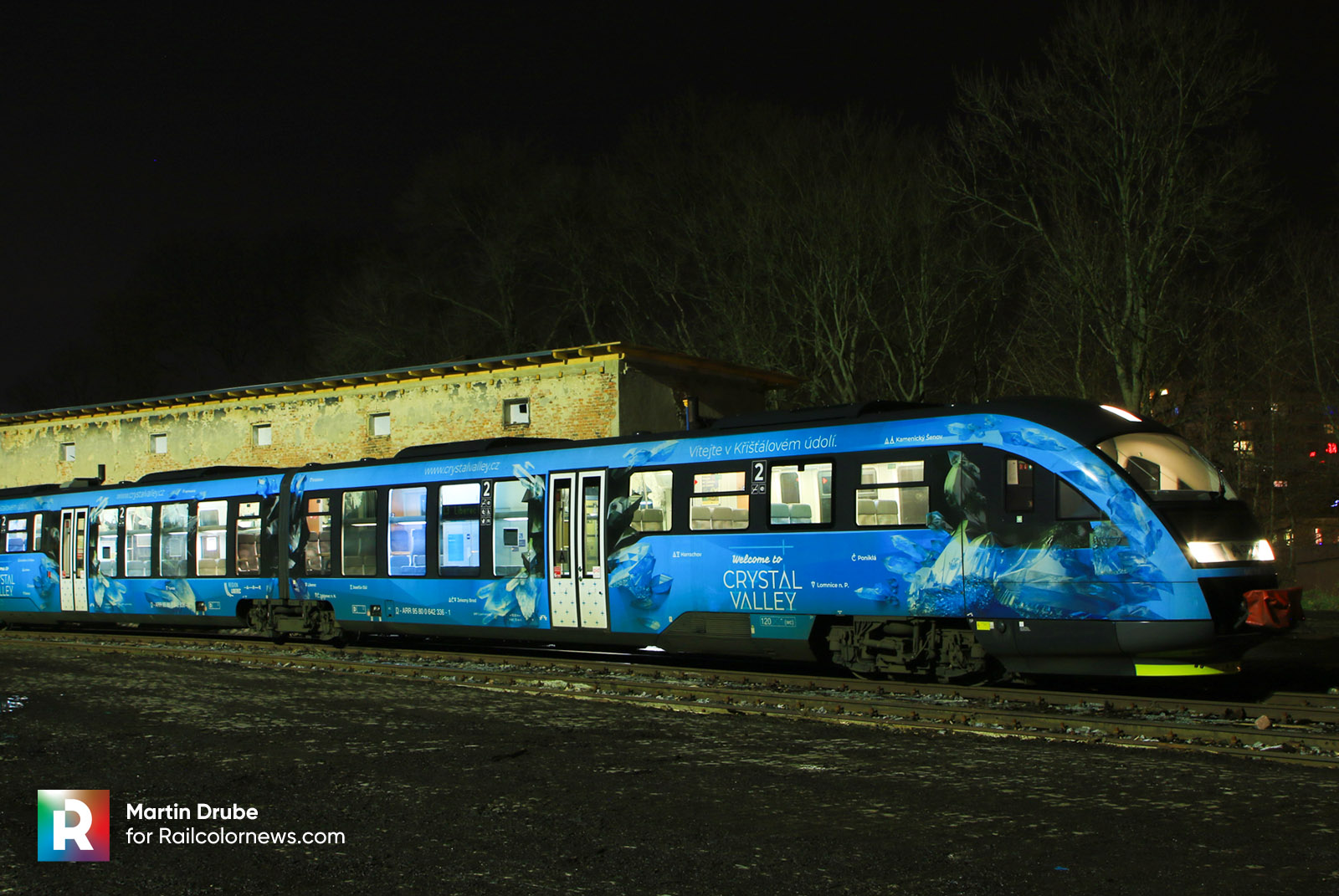 In December 2022, Trilex's units 642 332 joined the promotional campaign, keeping its orange, white and grey livery but featuring finished products of the crystal glass as well as larger towns and castles of the region.