advertisement

---
On 15.09.2022, the Alstom Coradia iLint, the world's first hydrogen train in revenue service, successfully traveled 1,175 km without refueling its hydrogen tank, the new benchmark. 
The 'serial' Coradia iLint of LNVG demonstrated the effectiveness of its fuel cell technology for long-distance transportation. The FCEMU is part of the fleet of LNVG (Landesnahverkehrsgesellschaft Niedersachsen), which entered service in mid-August. For the project, Alstom partnered with the gas and engineering company Linde. Everyone was able to follow the train via an online live stream.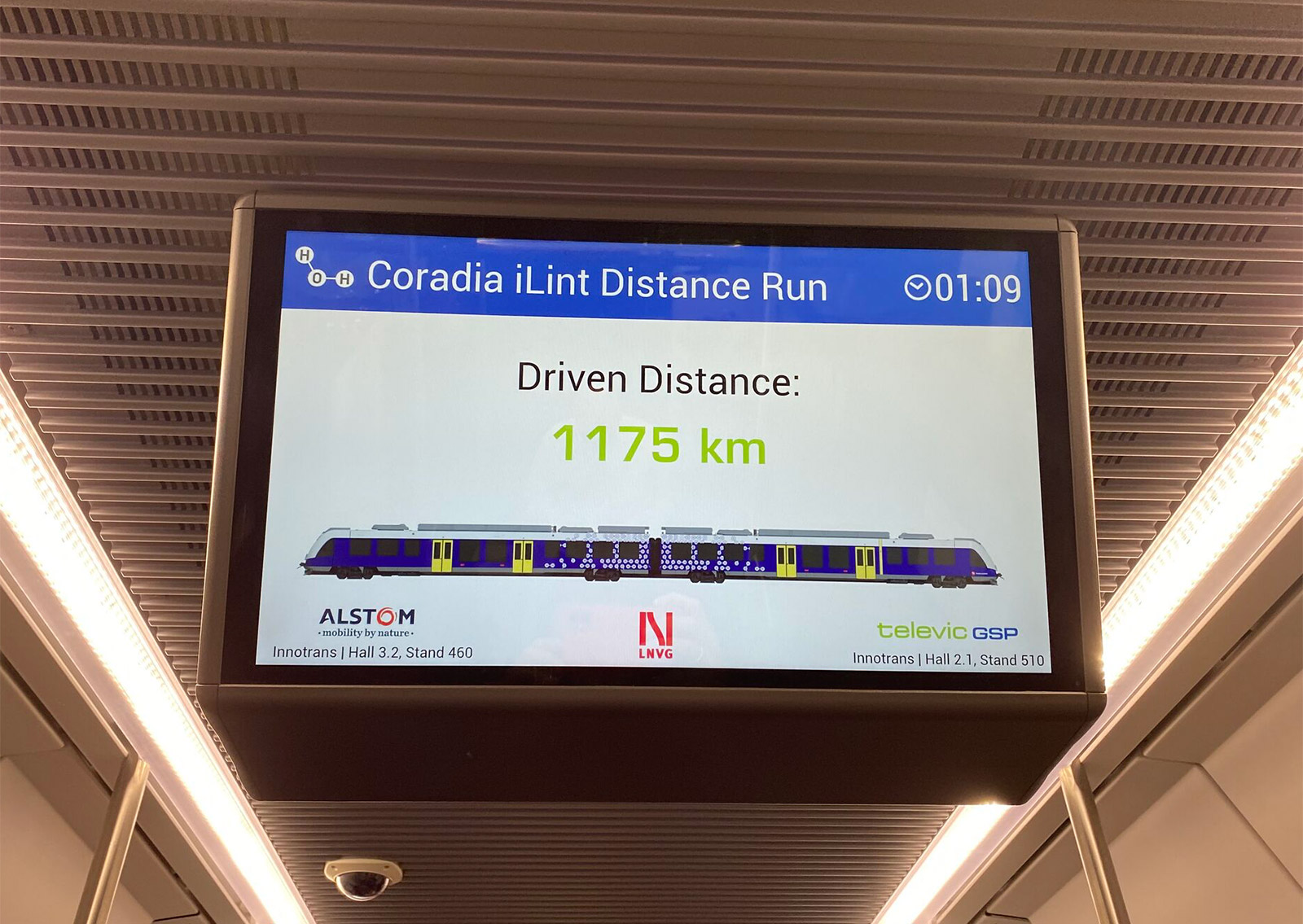 Starting in Bremervörde, the route took the Coradia iLint across Germany. From Lower Saxony, where the hydrogen train was built and developed by Alstom, it traveled through Hesse to Bavaria, all the way to Burghausen near the German-Austrian border before coming to a stop in Munich. The train will now head for Berlin, where several trips are on the agenda as part of InnoTrans 2022.