This article was originally published on 16.08.2022 and updated on 24.08.2022 (new picture and video added; scroll down for the update).
advertisement

---
It actually looks quite normal, but it isn't. A regional train from Cuxhaven to Buxtehude has just left the station of Wremen. Two Alstom trains are running back-to-back across the summery landscape in the north of Germany…  
The picture shows EVB 554 012 and 554 010 as train RB33 from Cuxhaven to Buxtehude on 30.07.2022. Two fuel cell electric multiple units (FCEMU) in regular use – the first train service with "hydrogen" trains worldwide! Test services started in July and 24.08.2022 will mark the official start.
Yannick Kruse of www.bahnfotos-region-bremen.de made this nice image: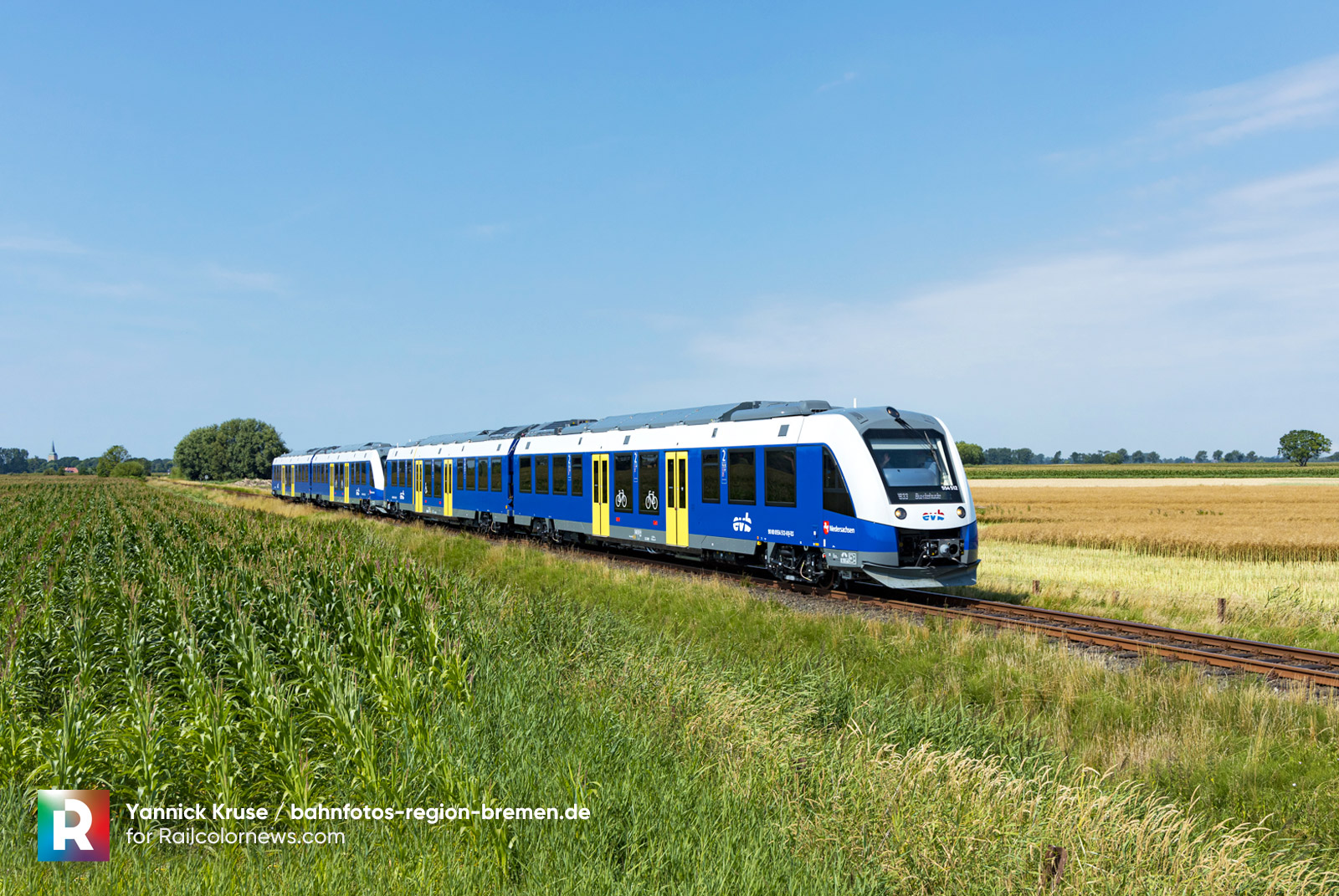 Shortly after the picture above was taken, 554 012/512 got the 'H2O' stickers we know from Alstom's prototype trains: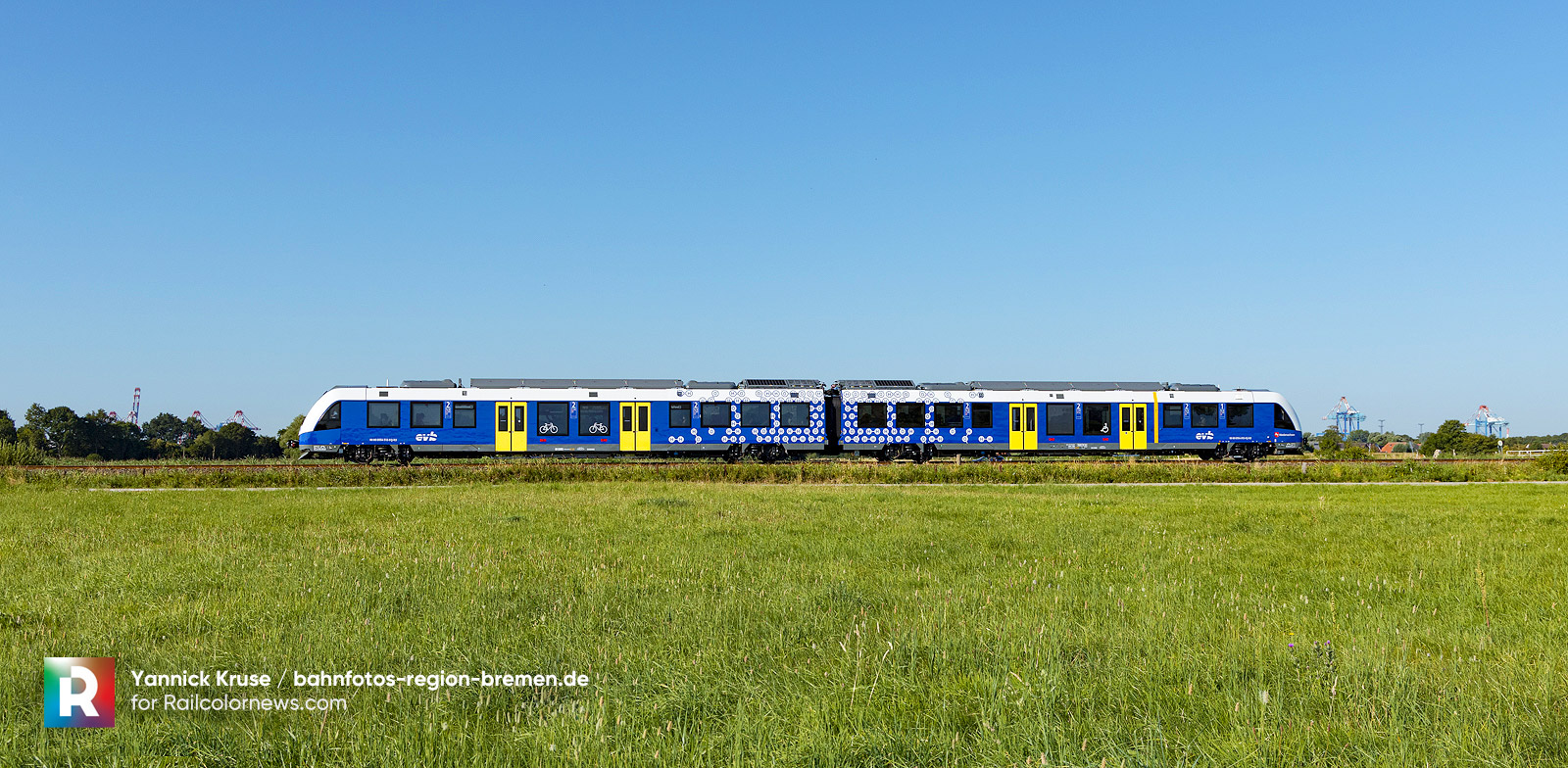 Update 24.08.2022