advertisement

---
Remember EGP's Vectron DE locomotives in white, blue, and yellow? One of them had its exterior appearance slightly changed recently.

247 904, one of two Vectron diesel-electrics owned by Eisenbahngesellschaft Potsdam (EGP), is now sporting even more corporate markings on its network-inspired livery design.  The new additions are the logos of Rail Cargo Austria and Stern & Hafferl – both Austrian companies. As a result, the locomotive now looks like this: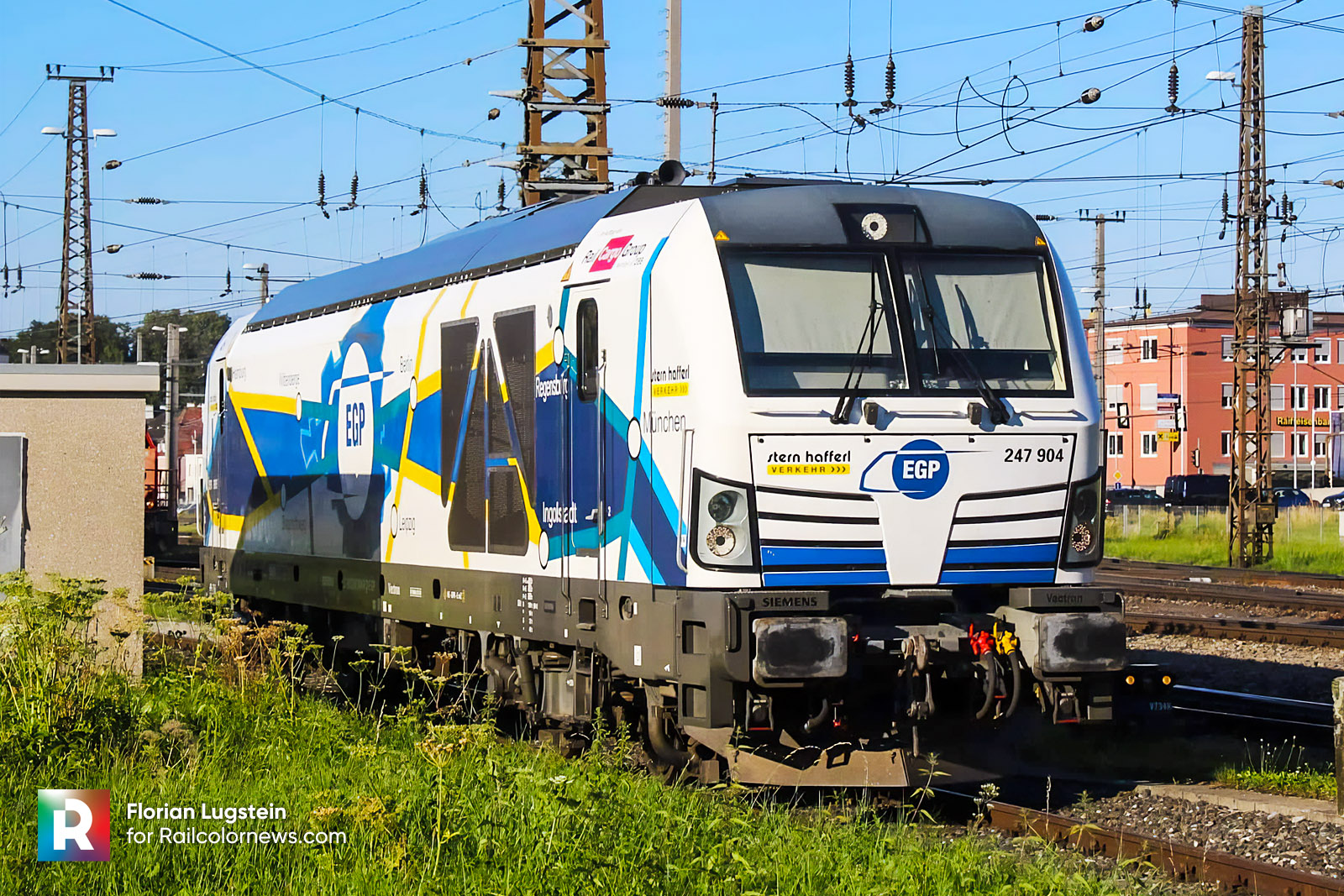 Stern & Hafferl and Rail Cargo Group are official partners in freight transport.
Why these logos and why these locomotives are in Austria in the first place is explained here: