Since the beginning of the year, EGP owns two Vectron DE locomotives – the very last units of this type that Siemens had. In May the two diesels received a livery update. It's time to have a closer look.
Thanks to Marcel Lotzen (Instagram link) for sharing his pictures with Railcolor News.
Last time we checked, 247 904 and 906 were all white. Well, this changed in May when both locomotives got an operator-specific design. In mid-May Marcel Lotzen caught 247 904 on its way from Wittenberge to Vaihingen an der Enz: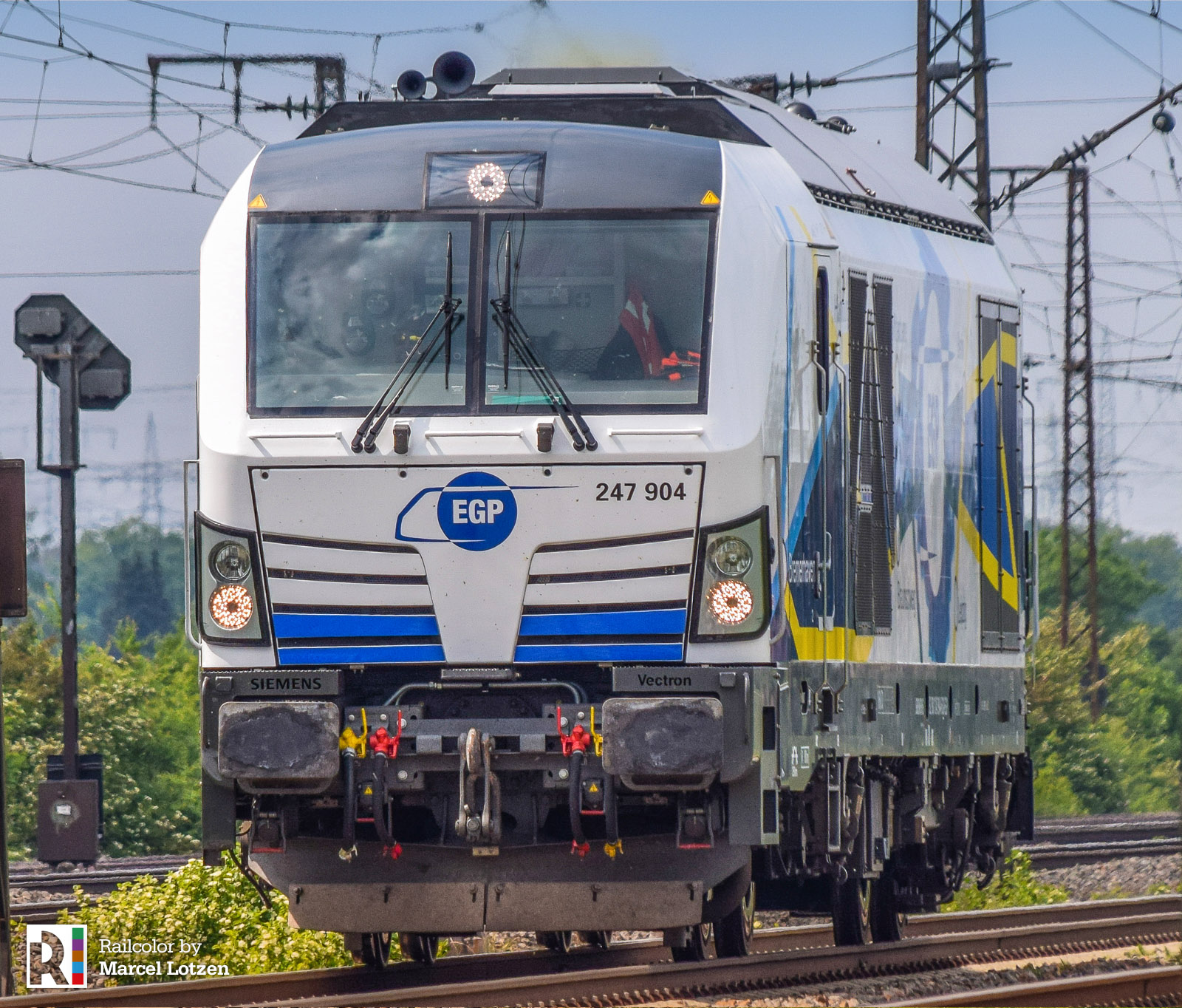 Design-wise, the livery is clearly inspired by the EGP-Network design that Railcolor Design created for the operator. It is based on a white background – which is the locomotive's white base paint – and the visual elements have blue and yellow shades.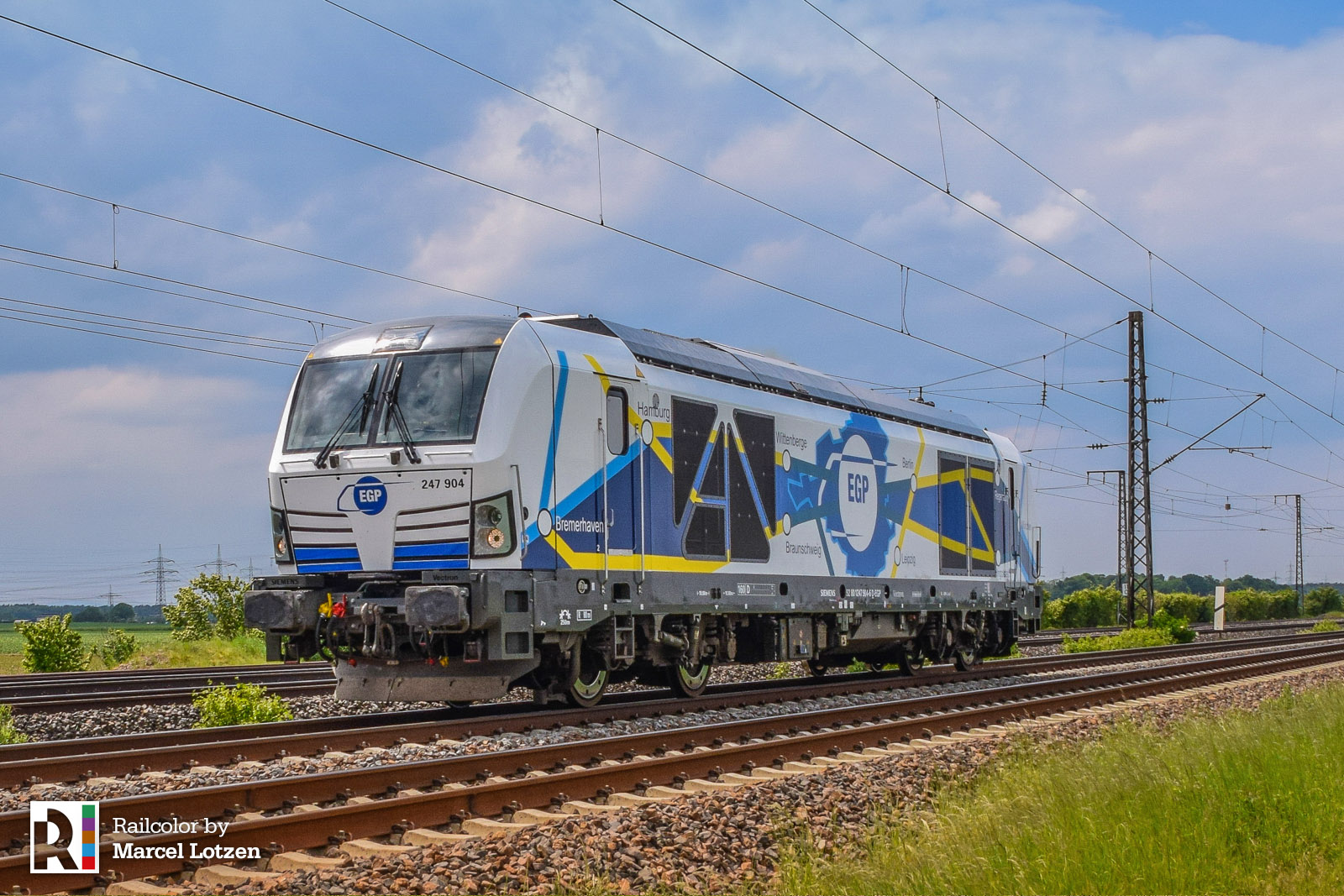 Nonetheless, there are some clear inconsistencies in terms of composition due to the fact that the Vectron DE bodyshell is not really the same as the one of the Vectron electric locomotives.
Nine Vectron DE's in total – where are they now?
Check out the article below for a full list of all Vectron DEs, brought to you by Railcolor Data:
[DE / Expert] EGP receives two new Vectron locomotives (updatedx2)