advertisement

---
Welcome to Bulgaria, the land of Smartrons. The latest locos that arrived recently represent two lease locomotives owned by ELL. One is being operated by Rail Cargo Carrier Bulgaria and the other by LTE Bulgaria. A few weeks ago, the latter was branded with the logos of the operator.
With so many Smartrons arriving in Bulgaria, operators cannot afford to leave them in plain Capri Blue. Thus, various customizations appear – from full wraps (read BDZ's 'Green Force' and PIMK's latest 'Style of the Future' liveries) to minimalistic designs (Bulmarket' 'Flyrider') and, finally, simple logo applications such as the one of Rail Cargo Carrier.
With its loco 1080 064, ELL Bulgaria has followed the same path as RCC BG by applying the ELL logos in white on all four sides. Thanks to Dimitar Mitkov, we have a fresh visual that previews it: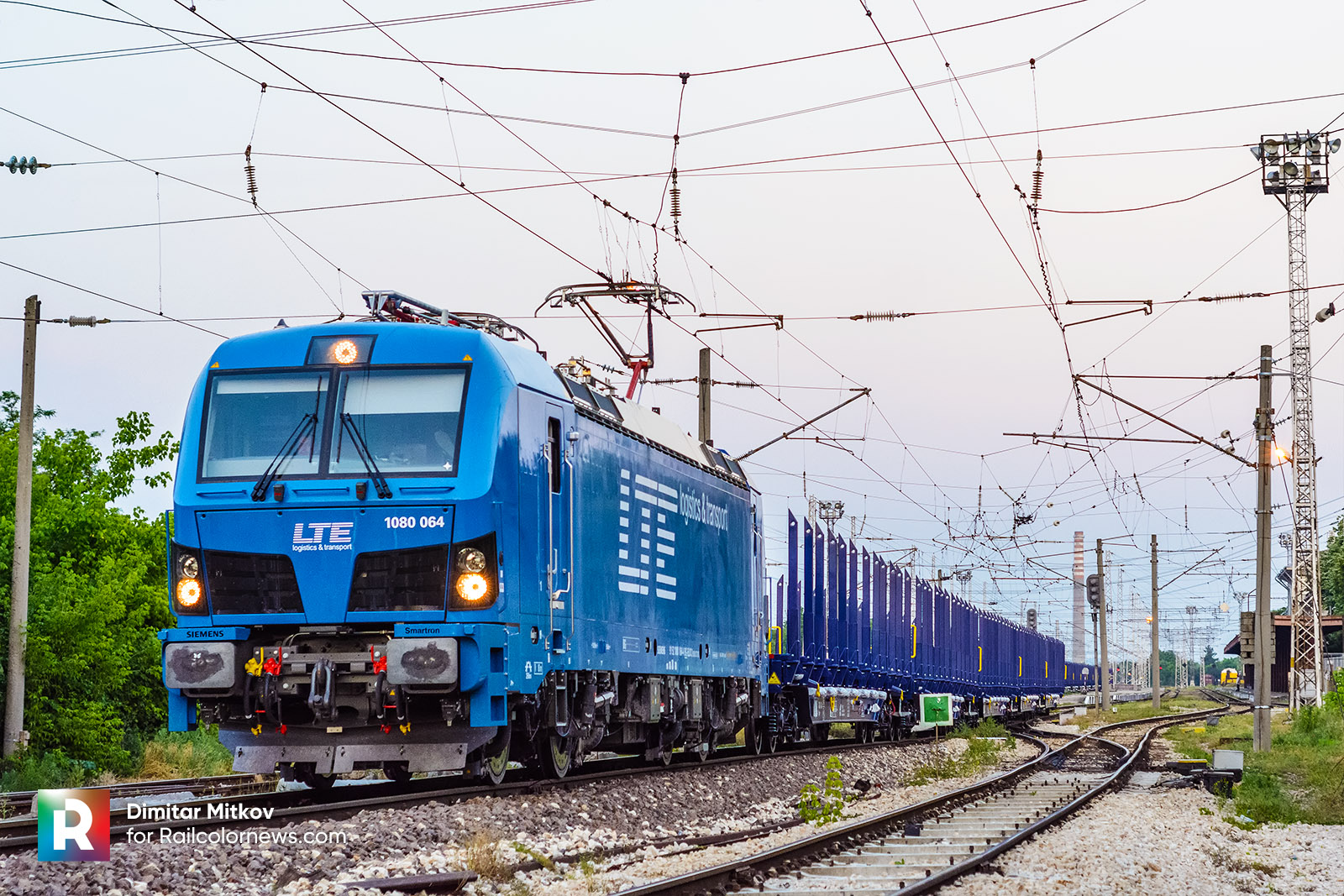 Caught yesterday night in Shumen (BG), the loco was pulling service 90592 – yet another train of 21 brand new Snps platform cars, manufactured by Transvagon in Burgas for European Rail Rent (ERR).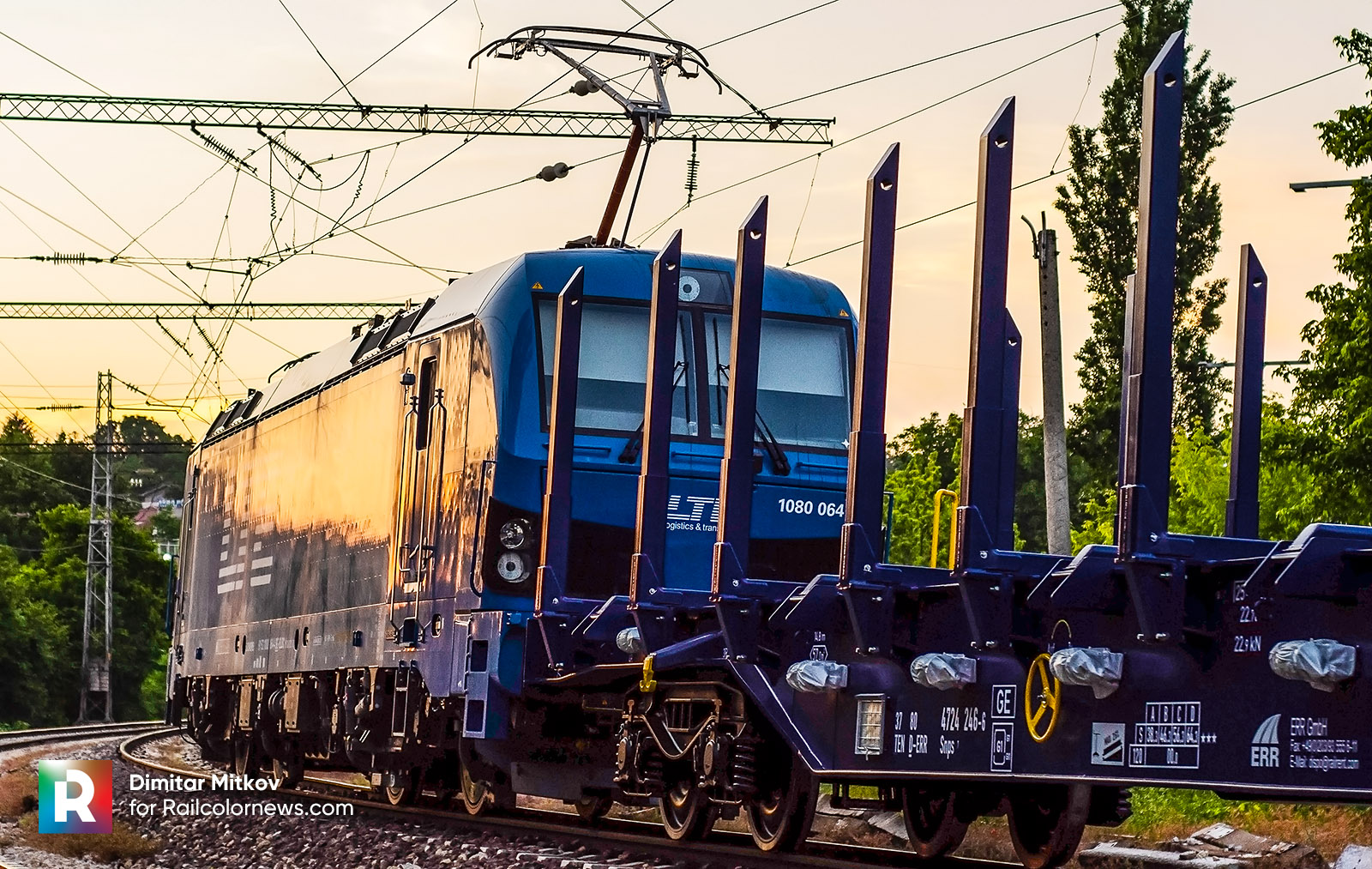 LTE Bulgaria's trains still represent a relatively unfrequent sight in Bulgaria. Recently, the locomotive has also worked in tandem with RCC BG's 1080 063.

---
For more details regarding the loco, as well as a chance to see it on its very first service in Bulgaria, refer to our Expert story below: