advertisement

---
This article was originally published on 11.03.2022 – and updated on 13.04.2022 (H0 model information added; scroll down to see it) and 02.05.2022 (a special decal set is now also available as a charity initiative).
Schienenbrücke translates as a 'rail bridge' in English. This is what DB Cargo and DB Schenker have organized in support of Russian-invaded Ukraine. A multi-system Vectron loco has been designated as the messenger of the initiative.

DB Cargo and DB Schenker have launched their rail bridge for Ukraine service last night. The first train, carrying relief supplies for the people of Ukraine, departed from the Seddin marshaling yard near Berlin pulled by a specially branded Vectron (193 394):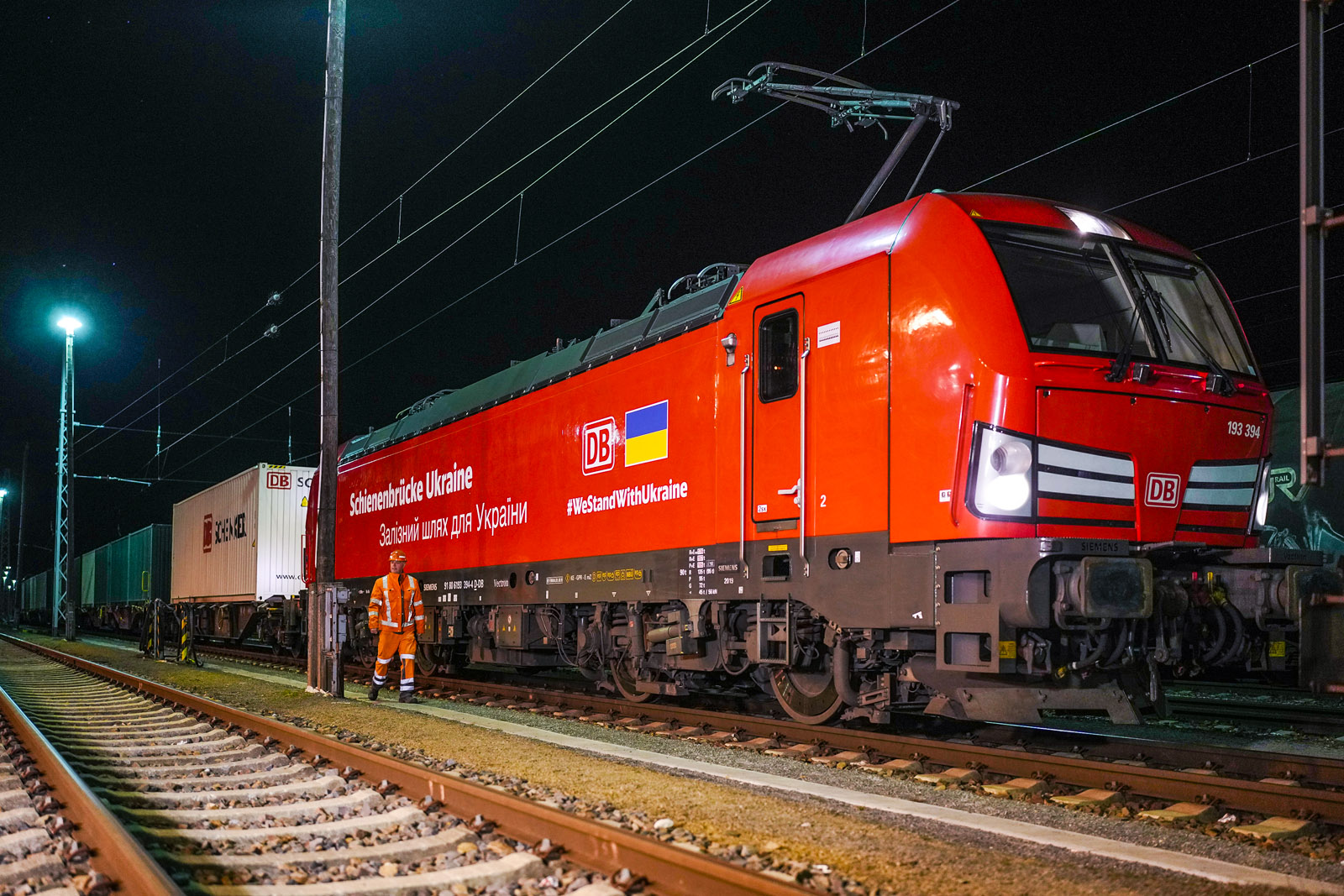 According to DB Cargo, the first train was loaded with 15 containers. The cargo includes sleeping bags, sleeping mats, nappies, tinned food, drinking water, warm clothing, and baby food, as well as medical products such as syringes, plasters, gauze bandages, and cannulas. A total of 350 tonnes of relief supplies will be brought to Ukraine.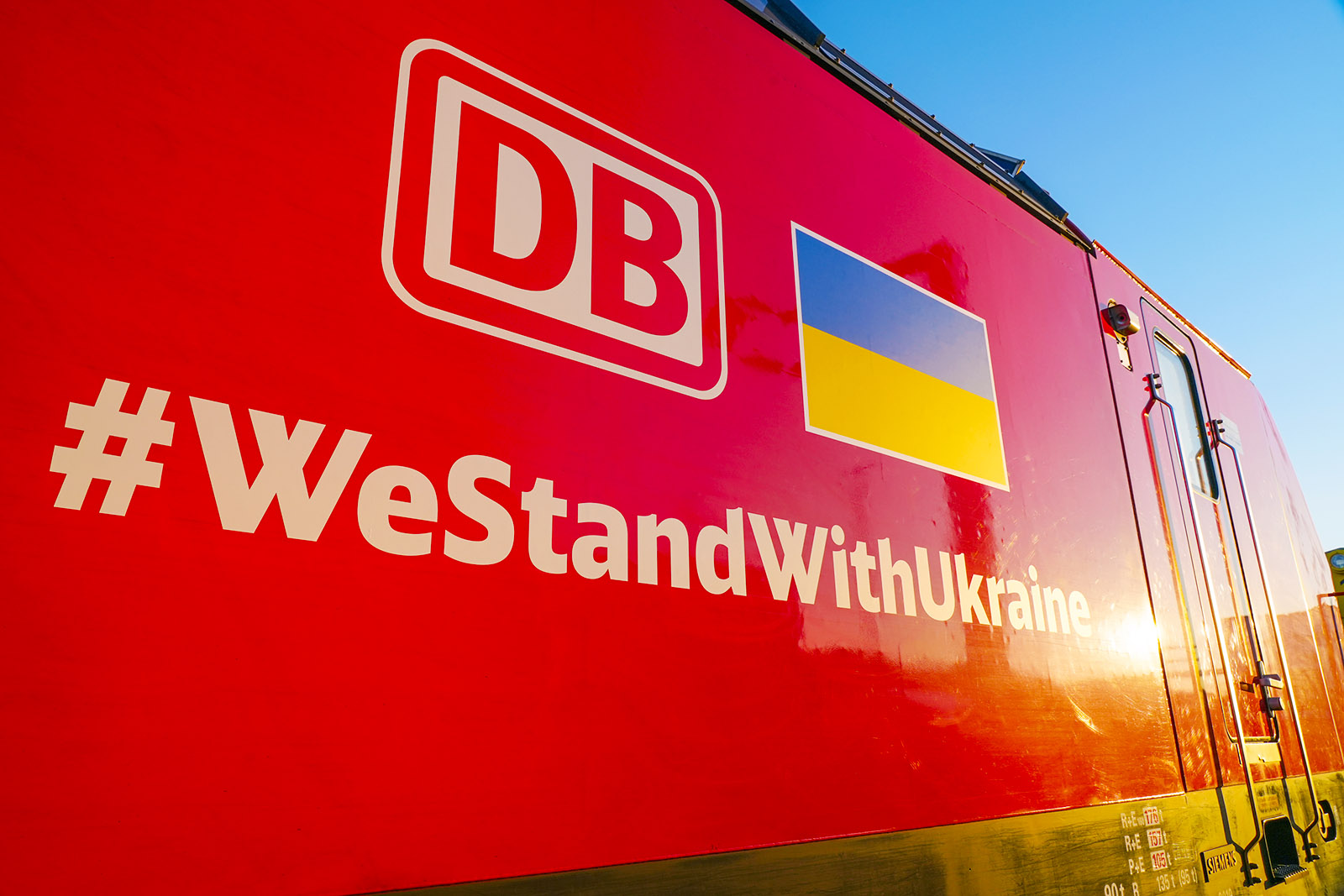 About the design
To highlight its support for Ukraine, DB Cargo has given a special branding to its Vectron 193 394. The sides of the loco include the motto "Rail bridge for Ukraine" (in German) followed by "Railway for Ukraine" (in Ukrainian). To the right, there is the logo of DB together with the Ukrainian flag and the hashtag #WeStandWithUkraine.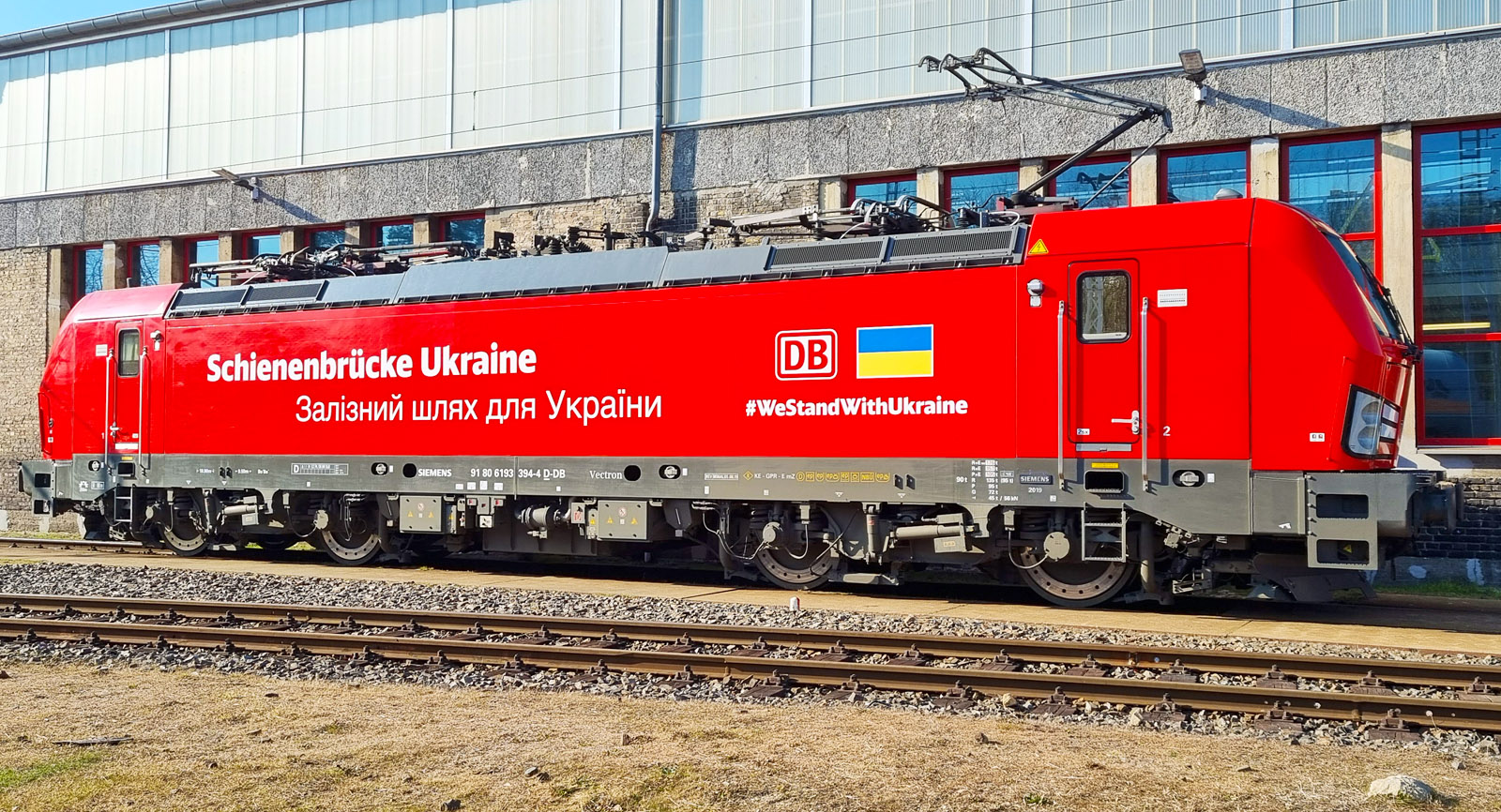 About 193 394
No loco article would be complete without the stats of the machine in question. Here are 193 394's:
Model: Vectron MS;
EVN-number: 91 80 6193 394-4 D-DB;
Factory number: 22620 (Vectron 781);
Year built: 2019;
Rev. Date: MMAL 05.08.19;
Country package: A35.
Update 13.04.2022: A special H0 model is in the making
Train model manufacturers are always fast in reacting to the newest loco designs out there by recreating them in scaled replicas. In this case, German model train shop Menzels-Lokschuppen has partnered with L.S. Models and Deutsche Bahn Stiftung (Deutsche Bahn Foundation), resulting in a noble fundraising campaign.

As seen on the promotional banner above, 100 euros per each sold locomotive sold will be used to support people fleeing war and provide targeted aid. There are several (4) options available to match the needs of each train model collector who wants to join the #WeStandWithUkraine initiative. AThe handmade prototype shows what the model will look like: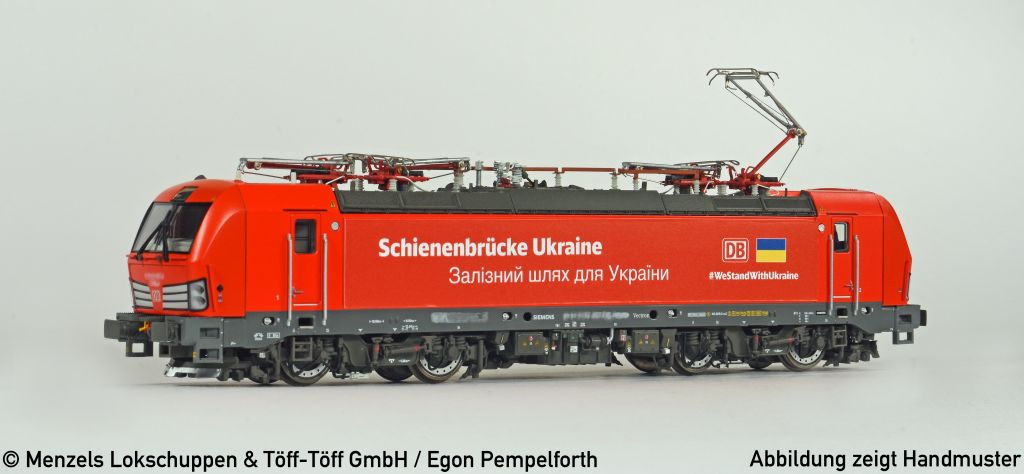 There will be no more than 1500 locos released from all versions, and preorders are accepted by 31.05.2022, so hurry up and order your very own DB Cargo Vectron with the Ukrainian flag on – while supporting people fleeing war with targeted aid.
Update 02.05.2022
If you already have DB Cargo Vectron in your model collection, you can still transform it into 193 394, while helping a charity cause.

Modellbahn-Decals has released a special decal set, featuring the special side inscriptions as well as the loco numbers (front and side), available in different scales. Part of the price will be donated to a charity organization supporting Ukraine.