Vectron Dual Mode no. 248 008 got extra stickers. The Captrain Deutschland / ITL locomotive is now covered with green leaves and the slogan "Wir begeistern auf der Schiene. Grün, Innovativ, Voraus" (= We inspire on rails. Green, Innovative, Ahead).
The last time we saw this locomotive was in the summer of 2021; 90 80 2248 008-5 D-ITL started its career in the standard lime-light grey livery of Captrain logo.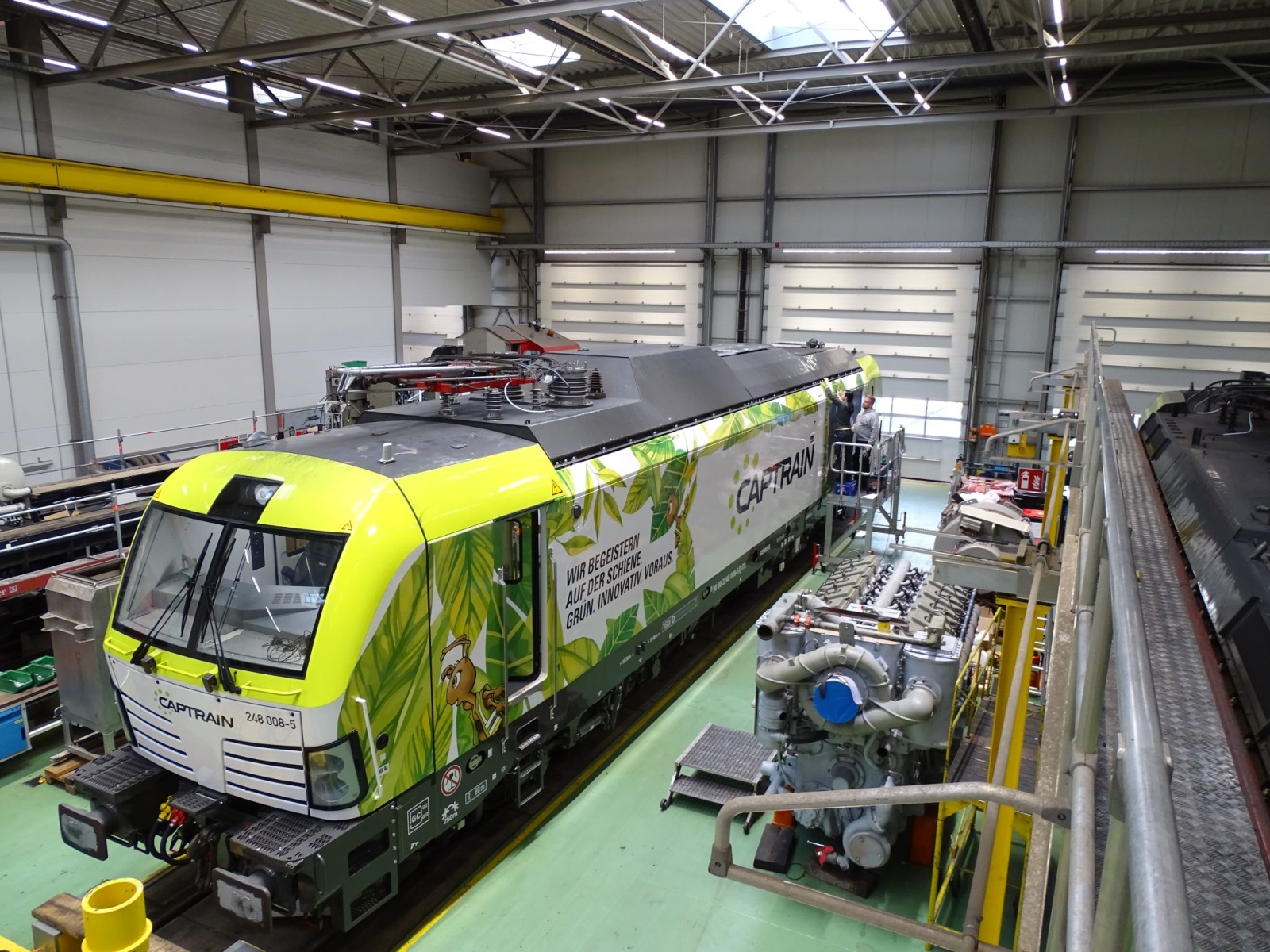 The ant is named Ida, and it is the mascot of Captrain. Greener than ever, the locomotive started pulling aggregates trains in the second week of January on the Mühlberg to Rüdersdorf (near Berlin) route.