LTG Cargo Polska is a new freight operator in Poland. It just took delivery of a Gama Marathon locomotive. 111Ed-033 is one of four locomotives of the latest batch of leasing company RCP.
We want to thank Dawid Broniszewski for his picture.
At the end of 2021, we reported on several new Pesa Gama Marathon locomotives which Rail Capital Partners ordered. The latest order comprised four locomotives with an additional diesel engine (111Ed 031-034). The first locomotive went to JSW Logistics.
111Ed-033 / 91 51 5 170 151-2 PL-RCP is now operated by the new freight operator LTG Cargo Polska.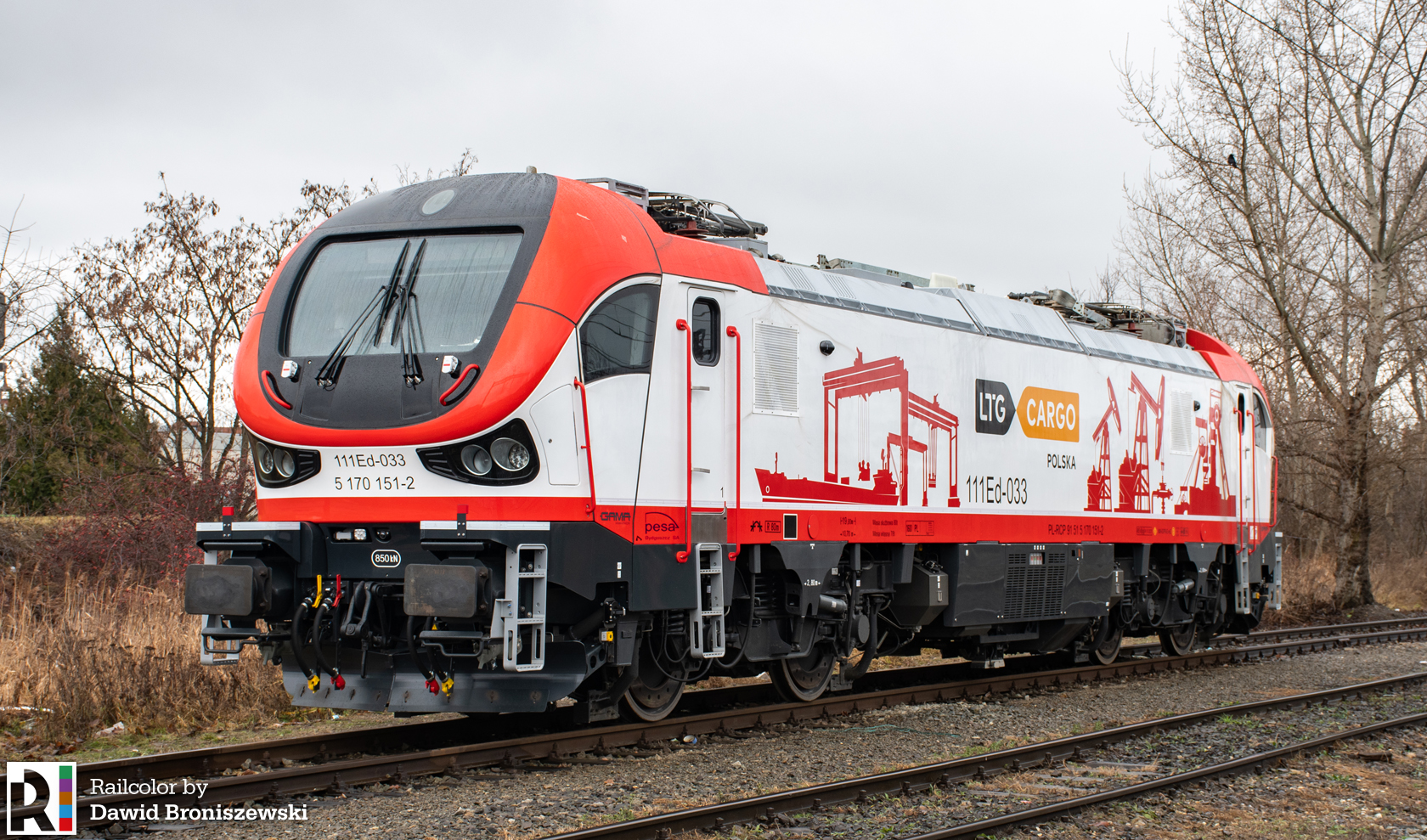 About LTG Cargo
LTG Cargo (Polska) is a part of AB "Lietuvos geležinkeliai" (LTG), the largest rail operator in the Baltic countries – 10th in terms of cargo transportation volume in the European Union. The company transports petroleum products, metals, fertilizers, ballast, timber, grain, and intermodal transports.
LTG Cargo Polska was registered in Poland in 2020, and in June 2021, it received the required safety permits from the Main Office of Railway Transport. LTG Cargo Polska currently focuses on Mockava – Bialystok, but it may extend its services to other regions.
LTG Cargo Polska is considering setting up a joint-venture with PKP Cargo to enable faster transport of, among others, semi-trailers from the Baltic countries to Western Europe, where PKP Cargo uses its Siemens Vectron locomotives.