A day at Praha-Smichov depot; The main attractions are the newest additions to Regiojet's fleet of locomotives. Below you'll see 388 214 and 215, amongst similar machines, and visited by a Vectron and a 386. Martin Priebs was there and noted some minor color variations:
Regiojet uses extra short painted numbers – below, you see "8 215" and "8 214" in a line of TRAXX MS3 electrics. Alstom has delivered fifteen machines so far (but produced three more) – which arrived in Czechia without logos and numbers.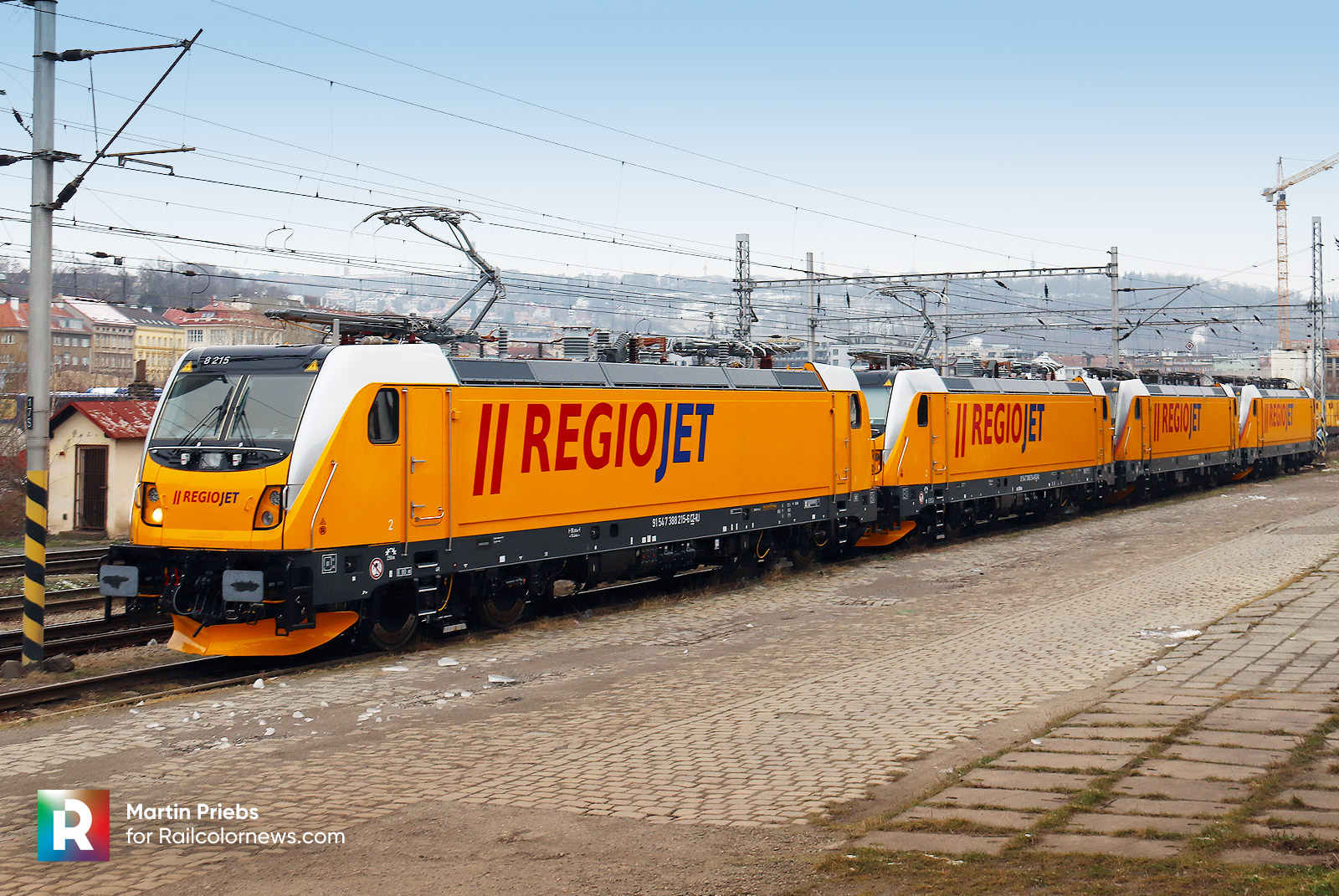 This is the first time we have seen 214/215 with all stickers applied, but one thing is remarkable. The red U-shaped lines around the cabs were missing and still are. And it may be an optical illusion (reflection?), but it seems like 214 has a silver striping on one side: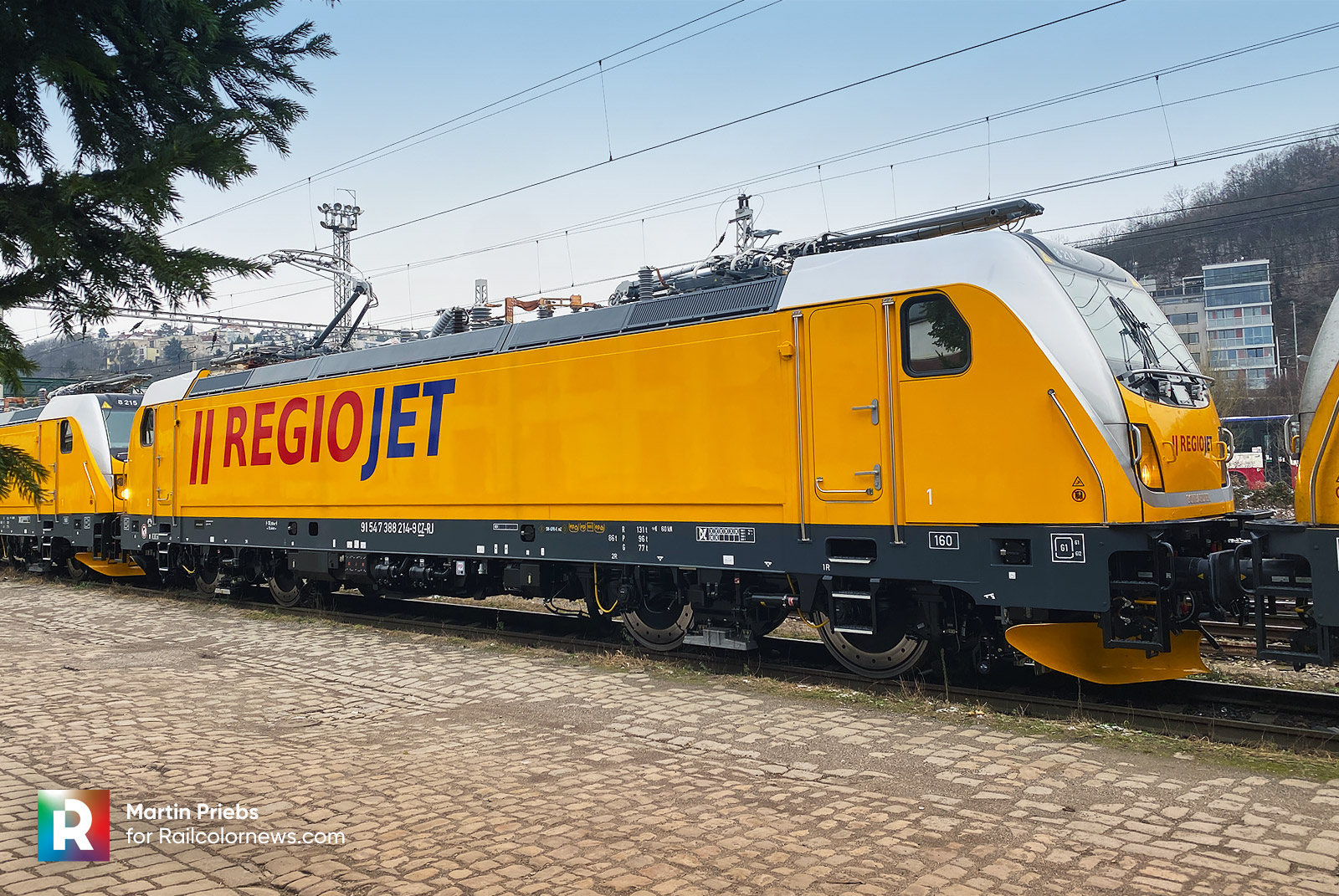 So that means that there are three livery variations at the moment. Something we will monitor, of course.
Also lovely, all three modern locomotive types currently in Regiojet's fleet, in one shot: