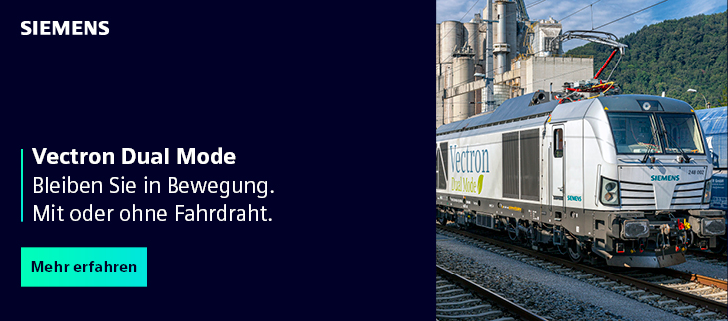 Shortly before last Christmas, Czech passenger rail operator RegioJet received two packages from Kassel:  brand new Bombardier Alstom TRAXX MS3 locomotive '388 201' and '388 202' in striking yellow. That same month RegioJet started using the machines in regular service – and recently new logos and numbers were applied. An overview:
The article was first published on 28.01.2021 and updated on 03.03.2021. Railcolor News would like to thank David Venus for his wonderful coverage of the Regiojet TRAXX MS3 operation. Check out his Instagram profile for more of his trainspotting catches.
Two out of a total of fifteen Bombardier TRAXX 3 MS locomotives on order have been delivered to RegioJet so far. They join the fleet of four MS2e TRAXXs already owned by the operator. RegioJet is working on the "TRAXXification" of its fleet so it can eventually say goodbye to its classic Škoda electrics and the leased Vectrons.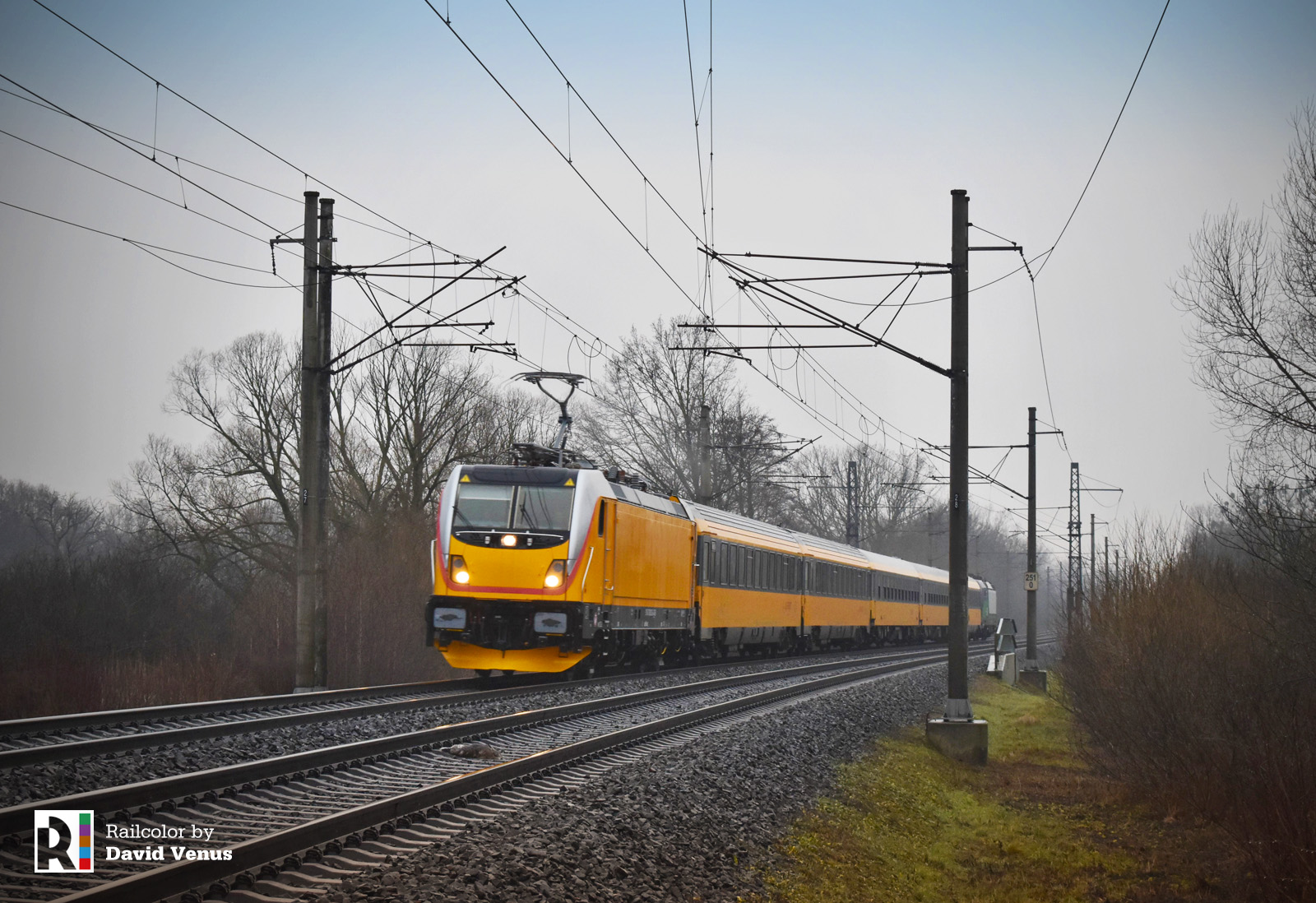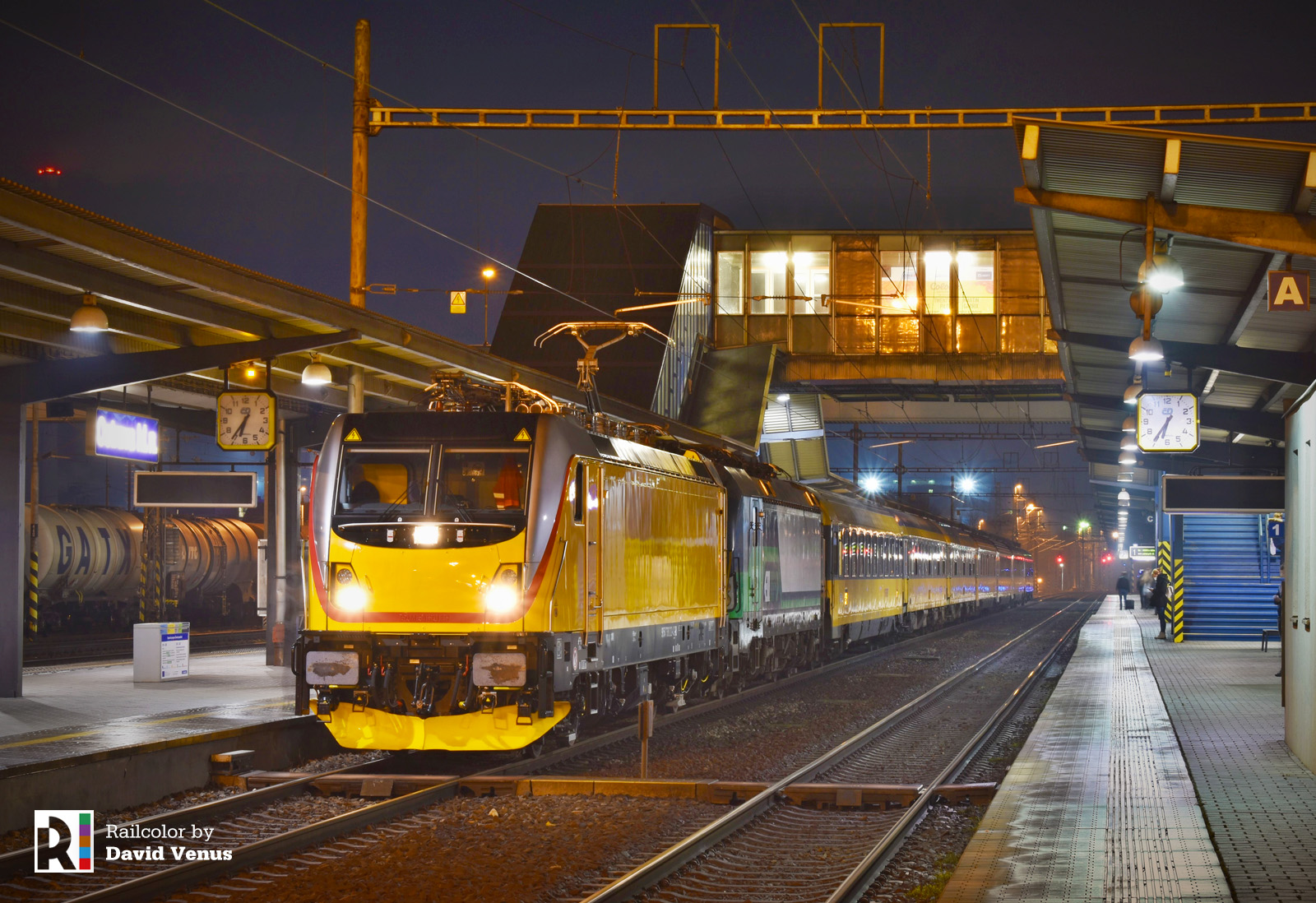 The two new additions started working passenger trains on line R8 connecting Brno in the Southeast and Bohumín in the Northeast of the country. At that moment they had no logos yet, as you can see in the pictures.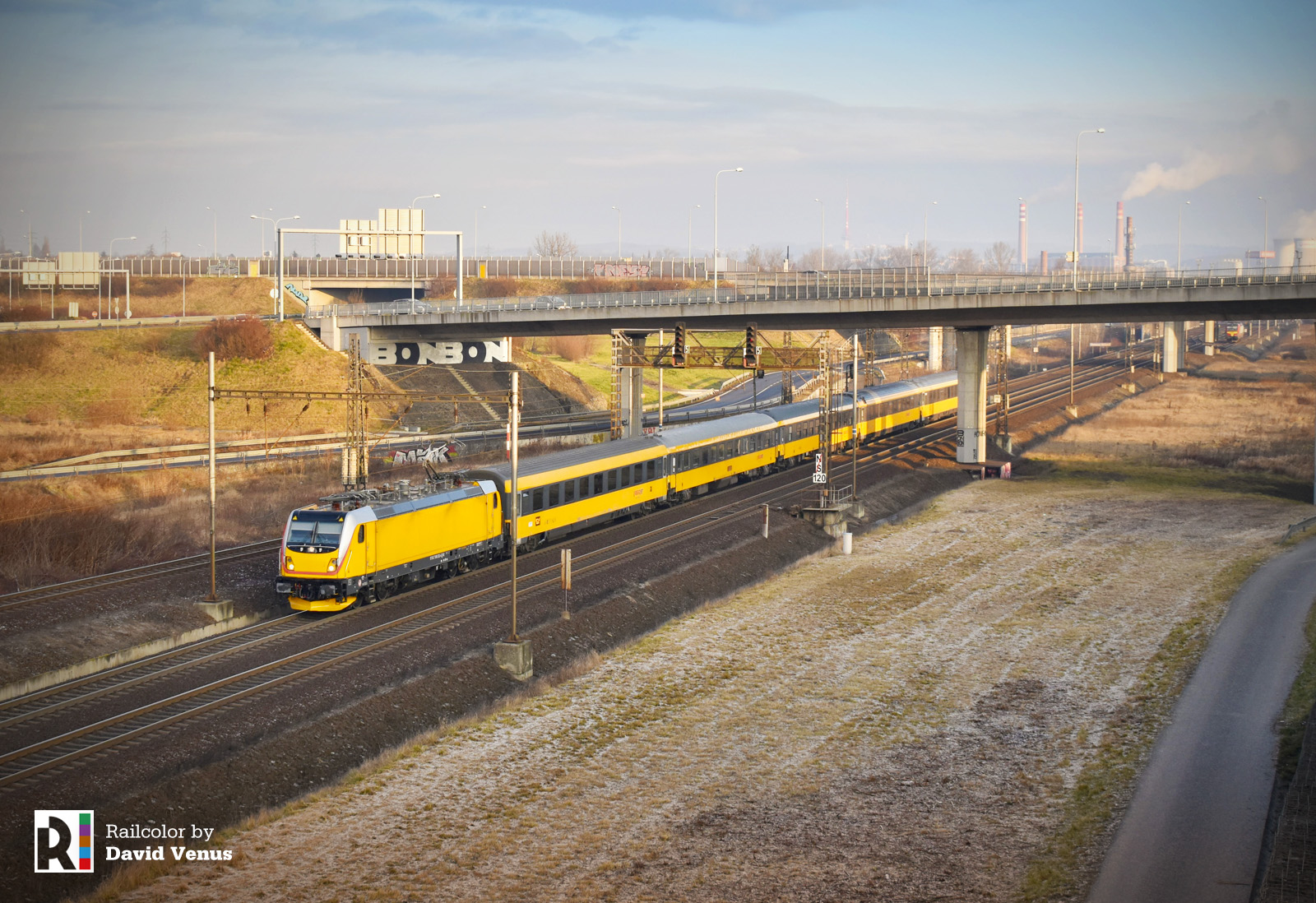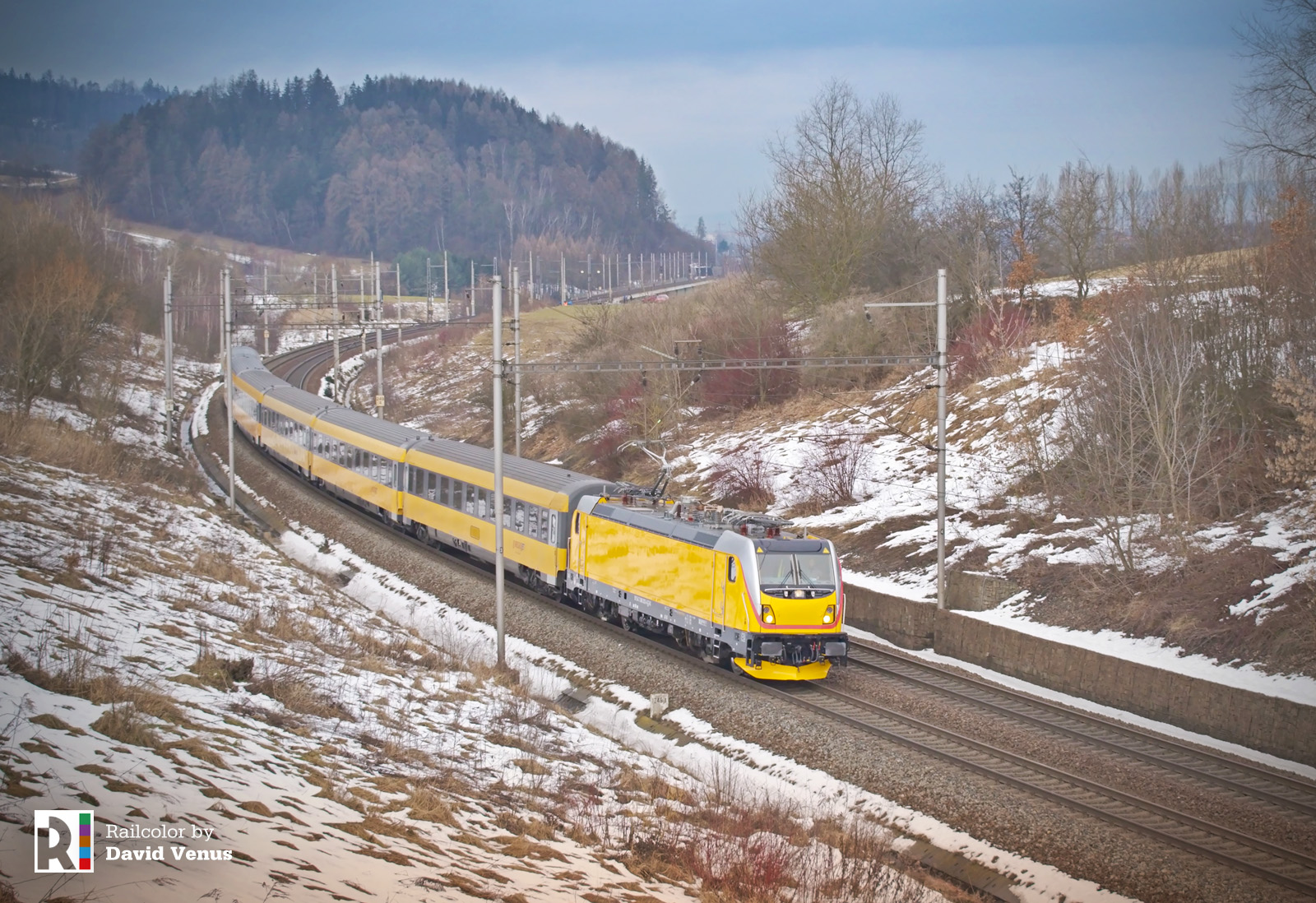 Update 03.03.2021: logos and numbers
Meanwhile this has changed. Both locomotives now have RegioJet logos and painted numbers. As of now we can refer to them as '8 201' and '8 202' – the numbers are visible above the front window shields.
They are now in use between Brno, Ostrava and Bohumín and additionally working domestic long-distance IC trains on the domestic part of the Prague – Ostrava – Havířov route. Around 60,000 km has been covered so far. This is the final step of the approval process. Afterwards, RegioJet will begin using the TRAXX locomotives for international services.
More locomotives both for ČD Cargo and Regiojet are expected to arrive from Kassel soon ('8 203' and '8 204' have been completed).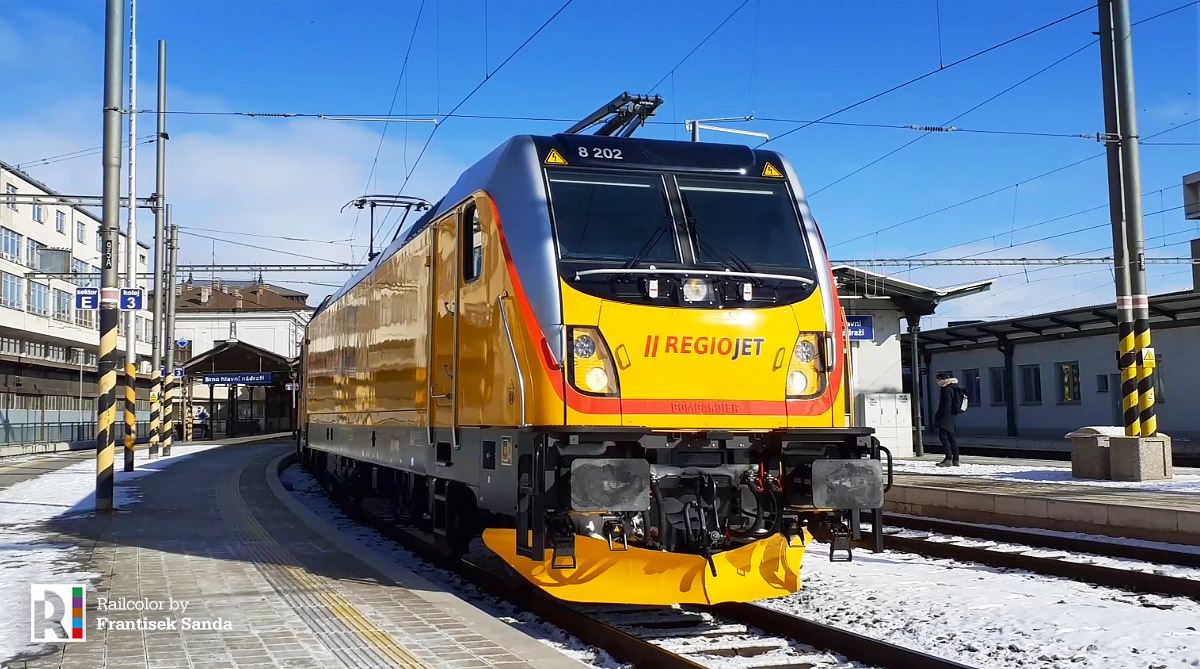 No more 2nd hand coaches
In its latest media statement, Regiojet announced the purchase of an additional 29 second-hand coaches from Deutsche Bahn. Remarkable: According to the company's owner, as of now, only new coaches should be purchased.
In 2021 RegioJet is planning further expansion – predominantly with night trains – into the Polish and the Ukrainian markets. In summer 2021 RegioJet will also re-introduce its summer seasonal train service from Prague to Rijeka and Split in Croatia.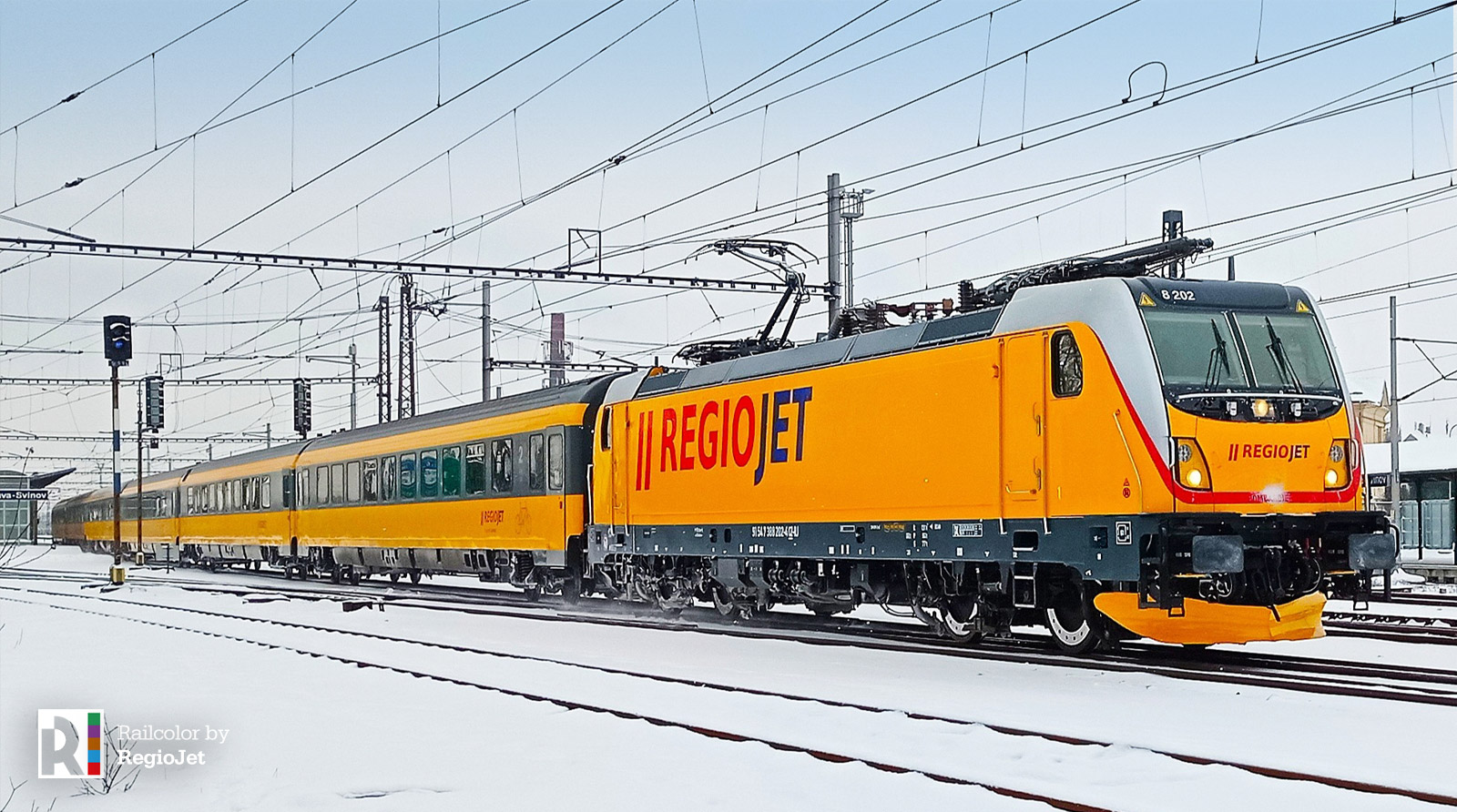 Read all about the project in our data page: