The future is TRAXX! At least, for Czech passenger operator Regiojet it is. The company has announced its long term strategy for its locomotive fleet: TRAXX only. The Škodas and Vectrons will be phased out gradually, and new TRAXX MS3s will replace them. For Bombardier, it is the first order for MS3 platform locomotives for passenger services.
And most remarkable: for the first time, Bombardier will be developing TRAXX locomotives with a top speed of 200 km/h.
An article created with the help of Lubomir Cech, Konstantin Planinski, Quintus Vosman, Regiojet, and Bombardier.
Regiojet has announced that Bombardier has won a contract for the delivery of 15 TRAXX MS3 electric locomotives, including options for additional locomotives. The new vehicles will be deployed in the Czech Republic and its neighbouring countries. For example, the '388s' will be introduced on the route Brno – Ostrava – Bohumín, as well as on the extension of RegioJet's international services to Hungary, starting in June 2020.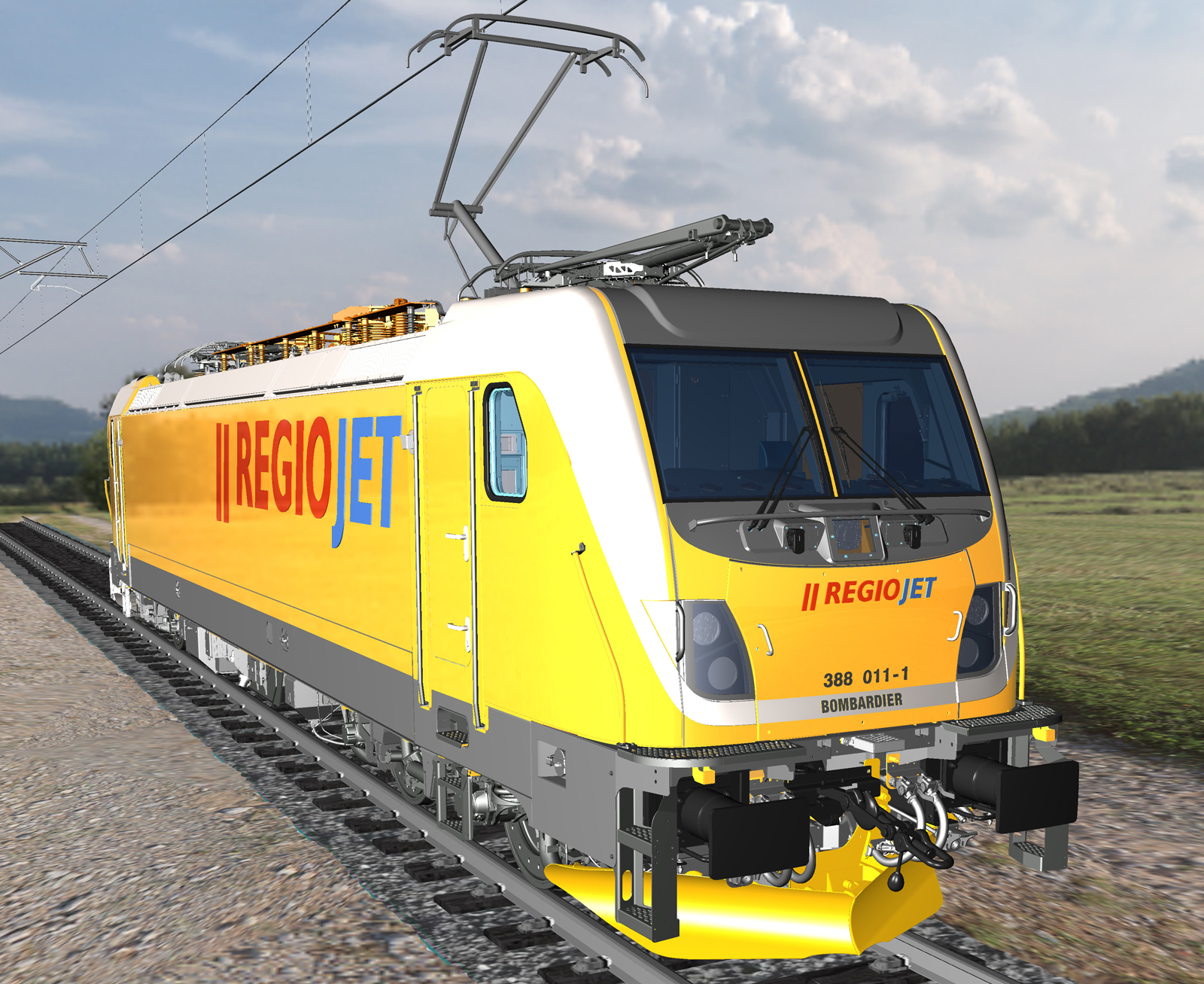 Jiří Schmidt, Director of Operations, RegioJet, said, "We are looking forward to receiving this next generation of vehicles, as the four TRAXX MS2e locomotives we operate now are a reliable and proven part of our fleet. Aside from increased efficiency and lower operating costs, these new locomotives will also enable us to expand our business offering to our customers across the Central and Eastern Europe (CEE) region." 
With the TRAXX MS3 locomotives Regiojet can unify its fleet of multi-system locomotives, which will only be made up of TRAXX MS (2e+3) locomotives in the future. 
More details for experts: