New from the Tiber.Co workshops in Asti: Captrain Italia E494 508 in a special Christmas livery. The operator's "train of goodness" will spread a message of hope; Let's start dreaming and growing again after a difficult two-year period. It is a message for the rail industry, and for Italy.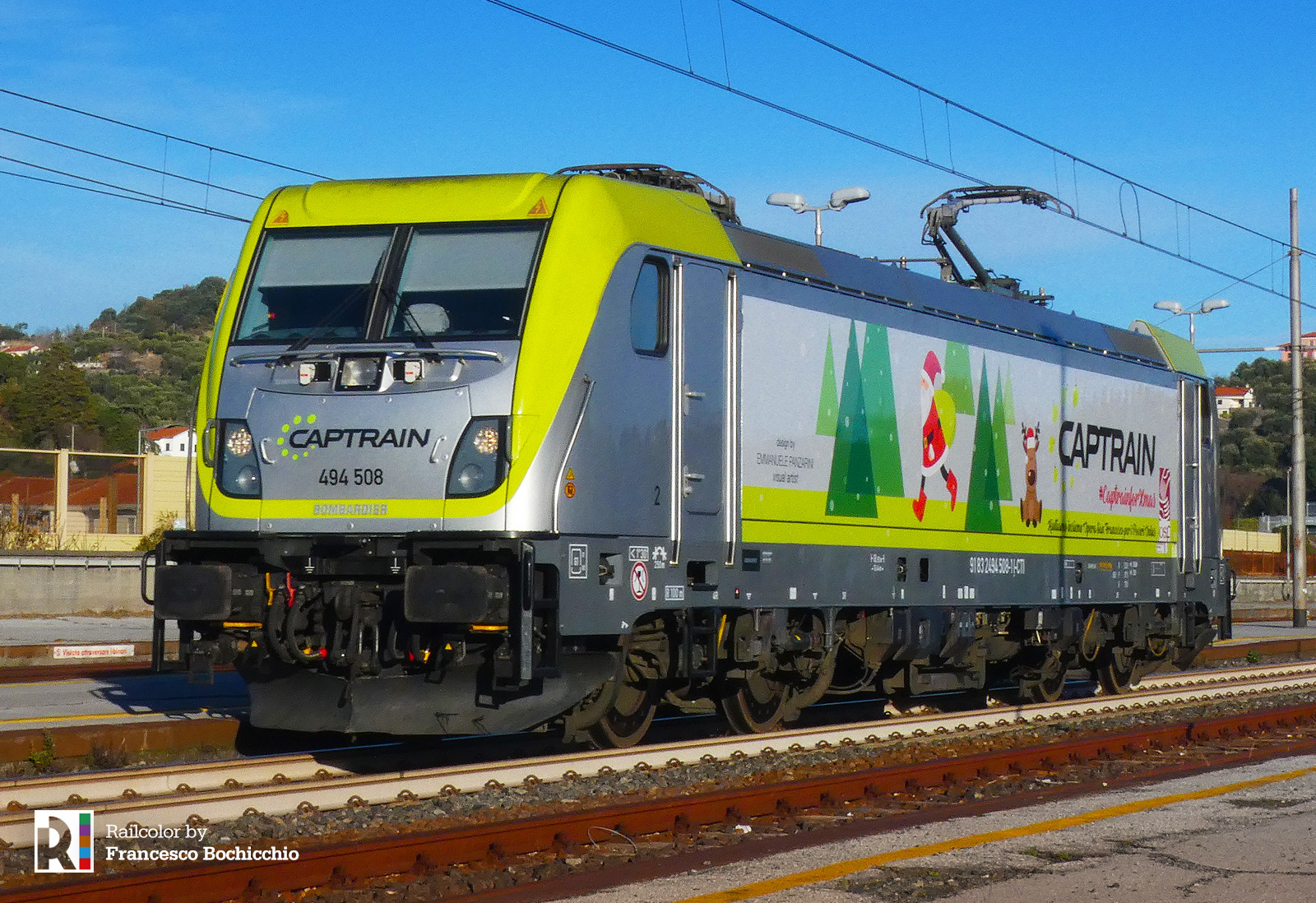 The drawings for the livery were made by Emmanuele Panzarini, a Venetian visual artist. Santa Claus, a reindeer, decorated trees, and the logo of the "Opera di San Francesco per i Poveri". OSF is a non-profit organization from Milan, founded in 1956, which welcomes and supports all people in need, thanks to the precious work of many volunteers and the donations from all over the country.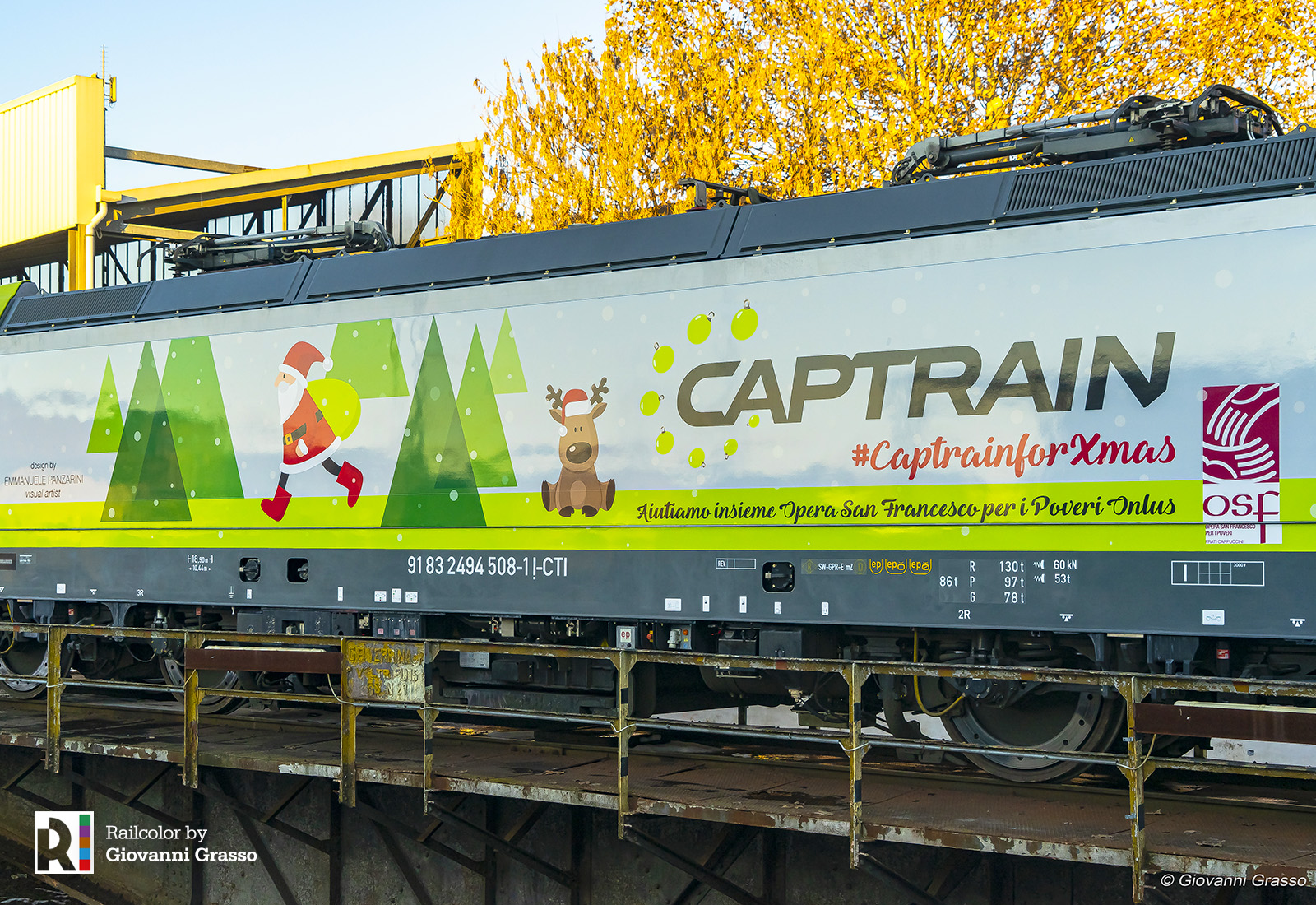 With "The train of goodness", Captrain paves the road for a new way of communicating, in a style already widespread among the great European players.
Over the past years, Captrain Italia has invested heavily in new locomotives. It currently has thirteen new TRAXX DC3 locomotives, with Last Mile shunting diesel module; 494 501-513.