The European crusade of the two Euro9000 testbed locomotives of Stadler Rail continues. We recently brought an update, featuring 2019 300 in Italy. Now 2019 301 has popped in the Netherlands!
This article was originally published on 08.12.2021 – and updated on 10.12.2021 and 13.12.2021 (new pictures added; scroll down to see them).
Thanks to Arnold de Vries, we bring you a hot image from the Dutch city of Blerick, where the locomotive is currently being prepped for the upcoming tests: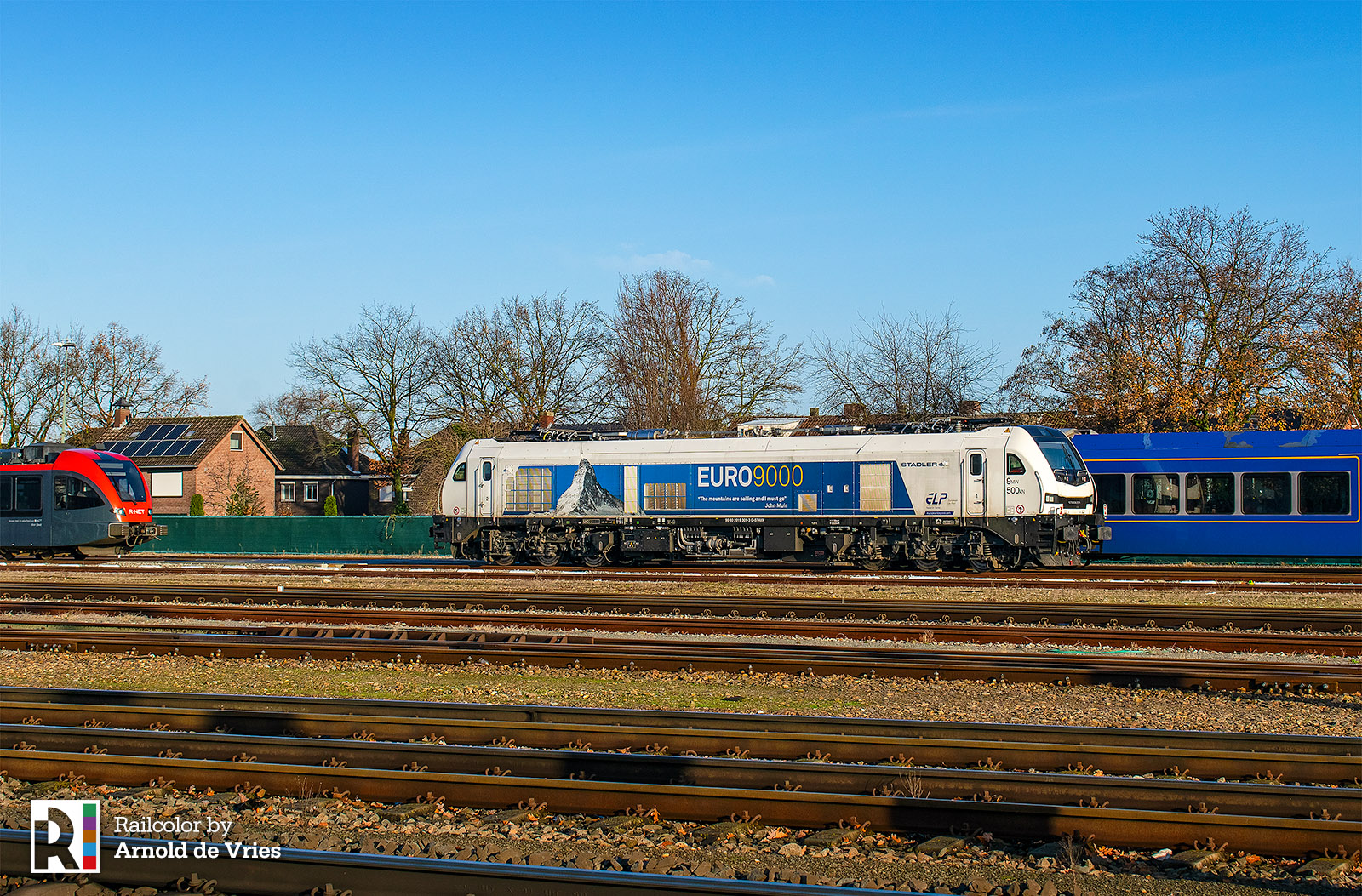 We will be soon updating this article with more visuals of the Euro9000 in the Netherlands. Want to take part? Then get your cameras ready and send us your pictures (or videos?) of the six-axle beast.
Update 10.12.2021
We're adding more pictures courtesy of Henk Zwoferink Photography: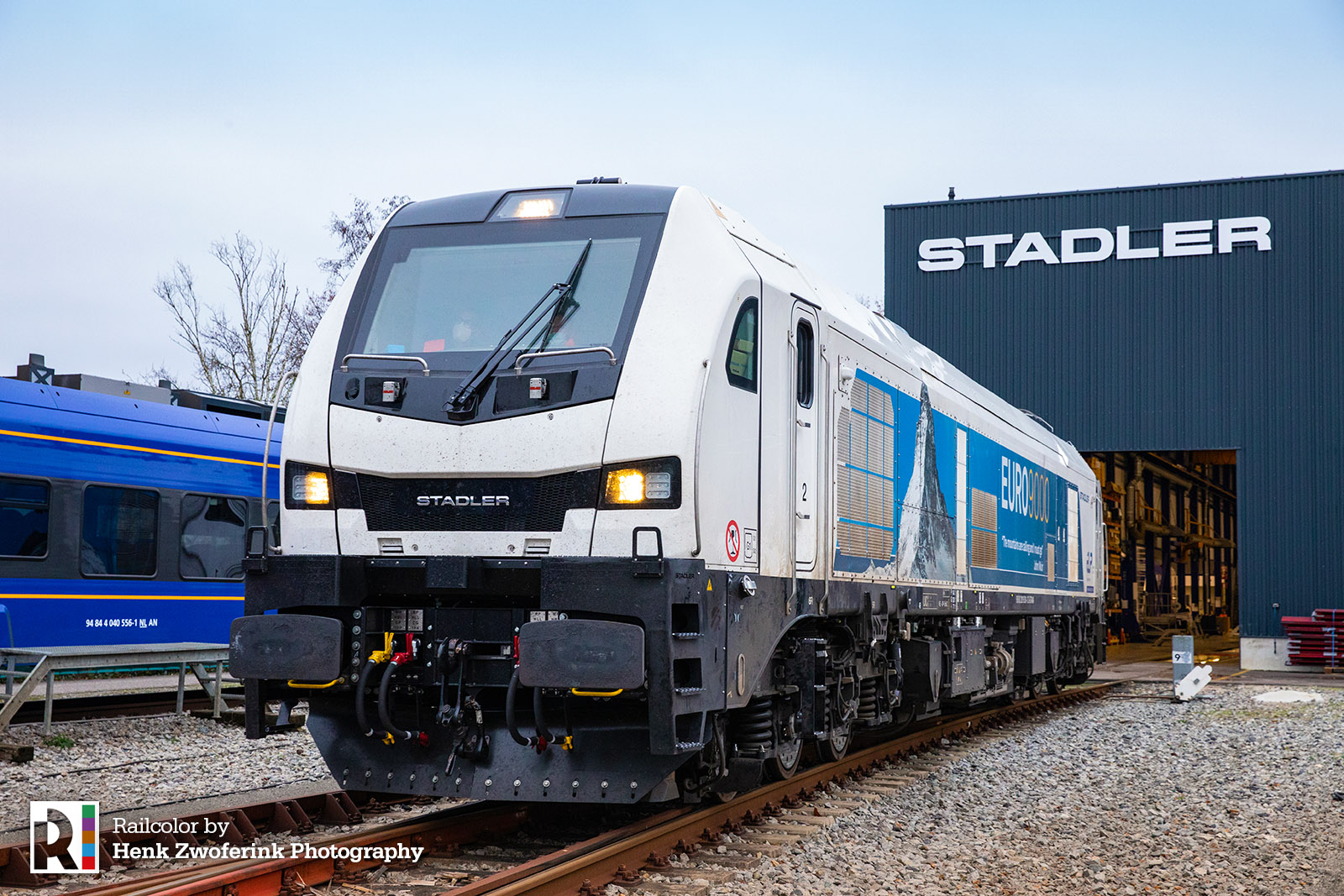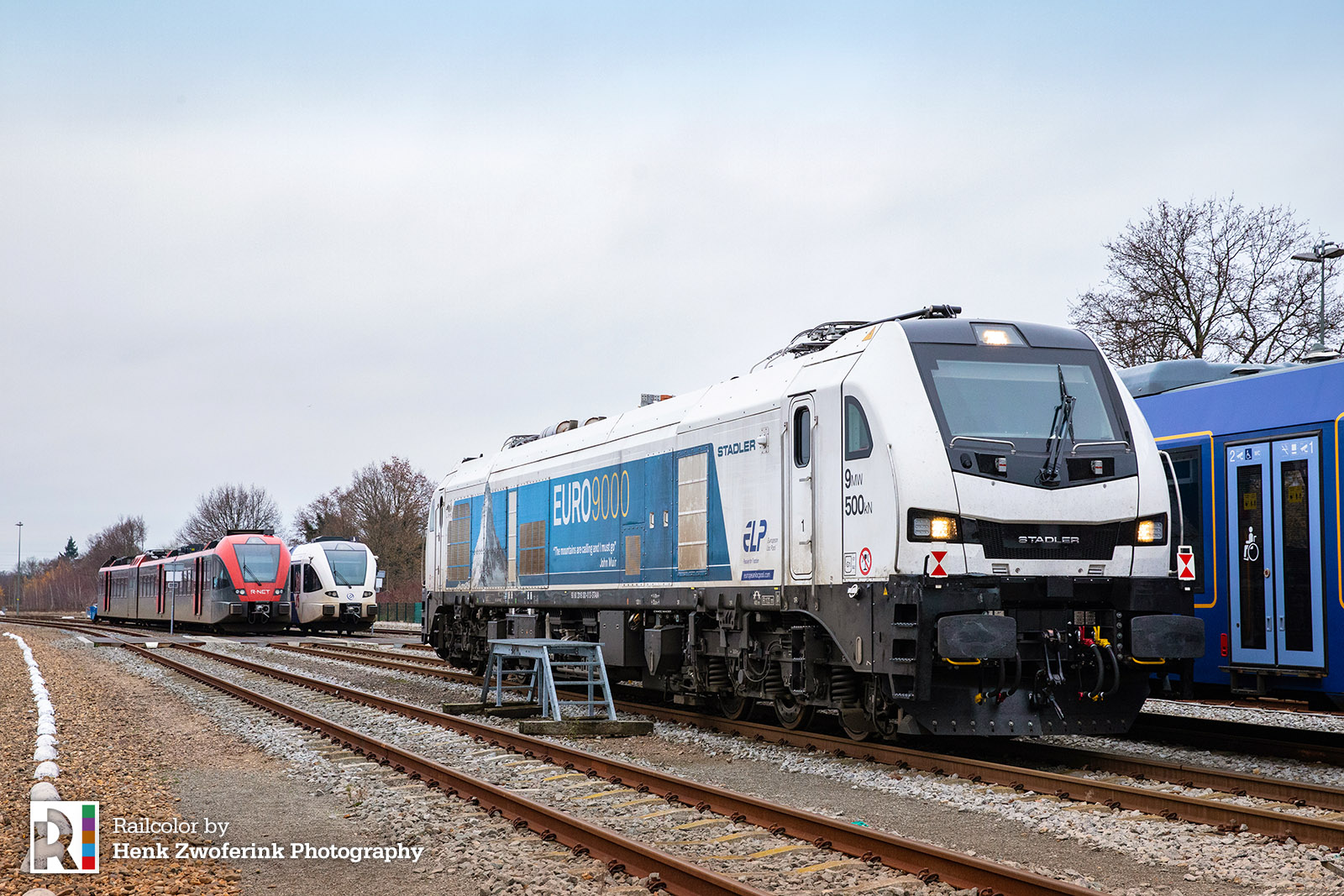 Update 13.12.2021
On 10.12.2021 the white locomotive left Blerick behind Rotterdam Rail Feeding diesel locomotive no.25. It was taken to Zwolle, from where the first test runs will start over the Hanzelijn.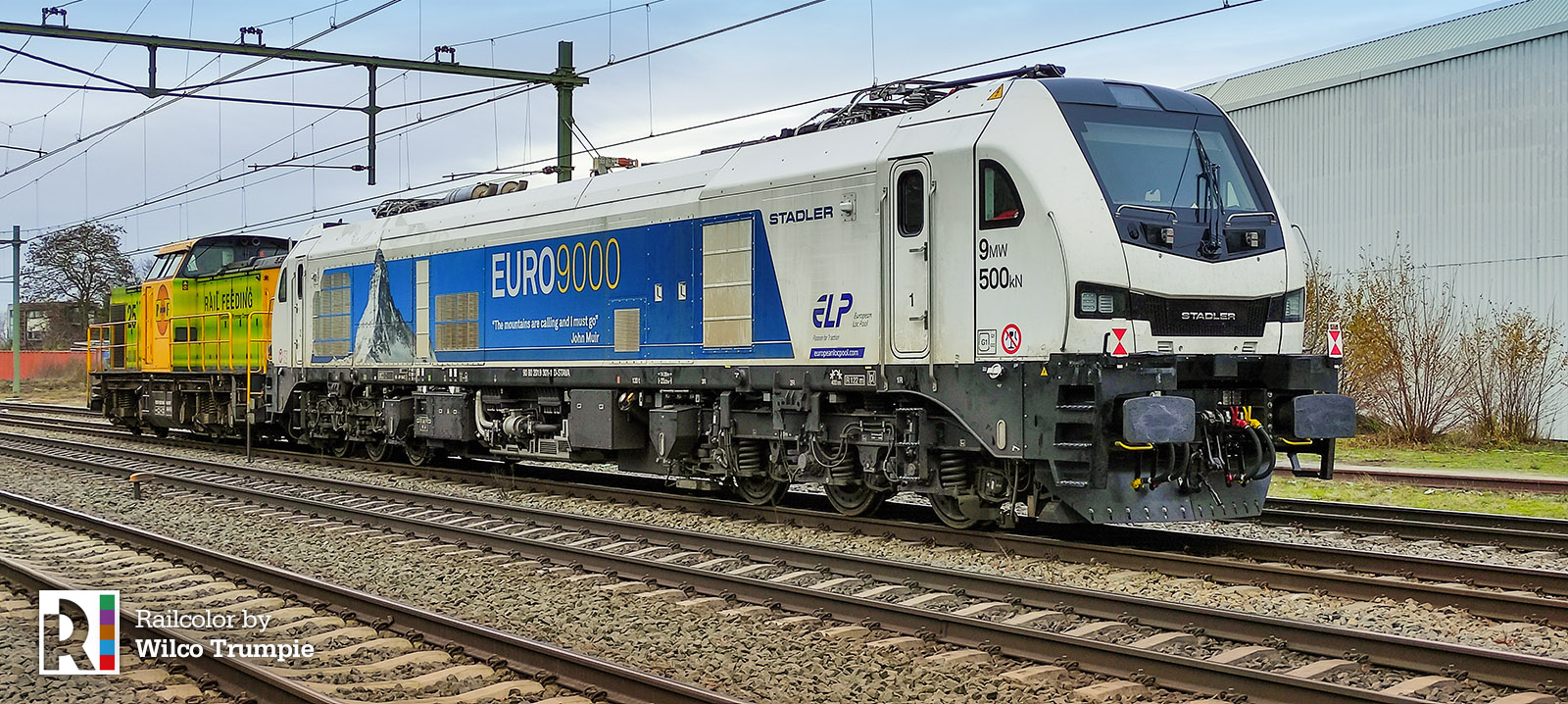 The RRF 25 is of special interest to us, as its livery was one of the first Railcolor Design projects (learn more about it by clicking here):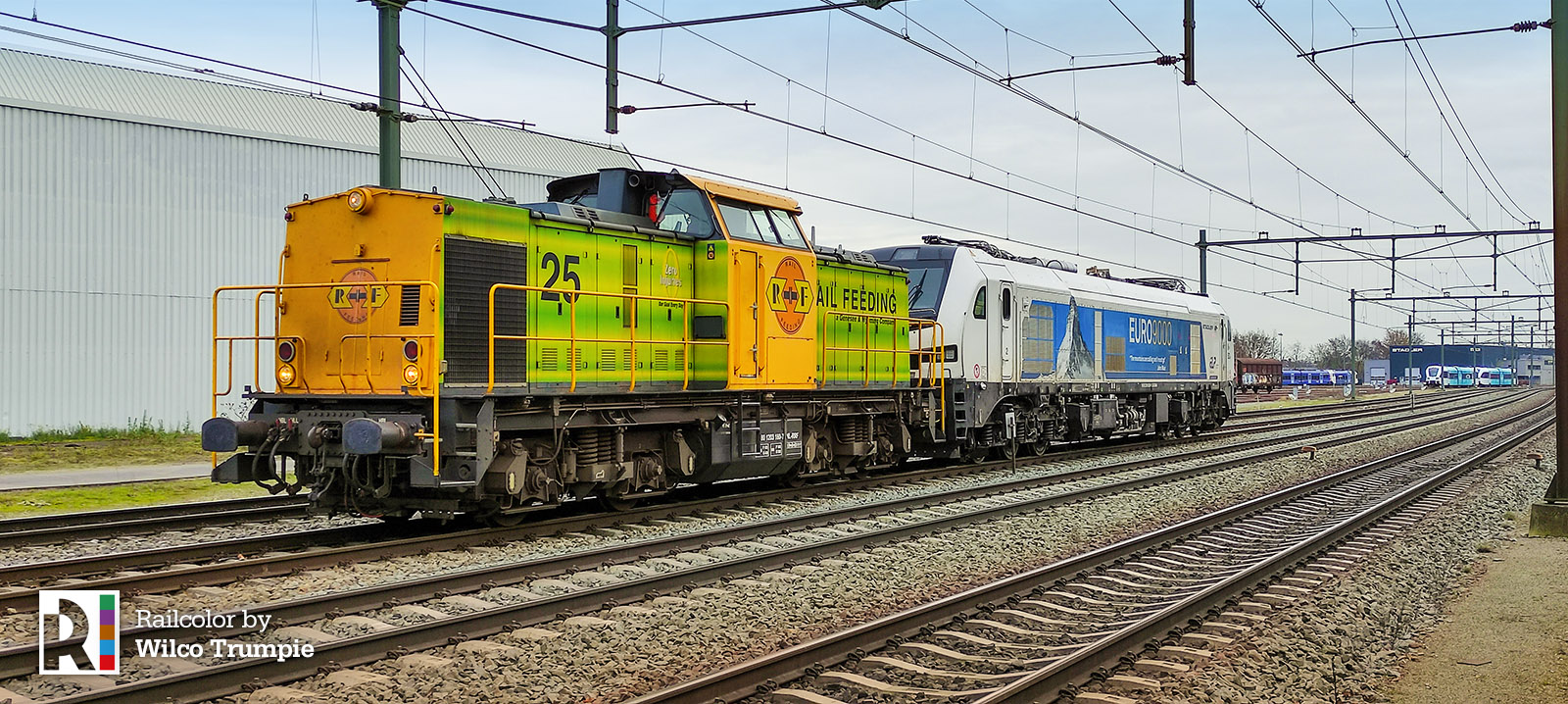 ---
To see (and hear!) its sister locomotive in Italy, head on to our Expert article below: