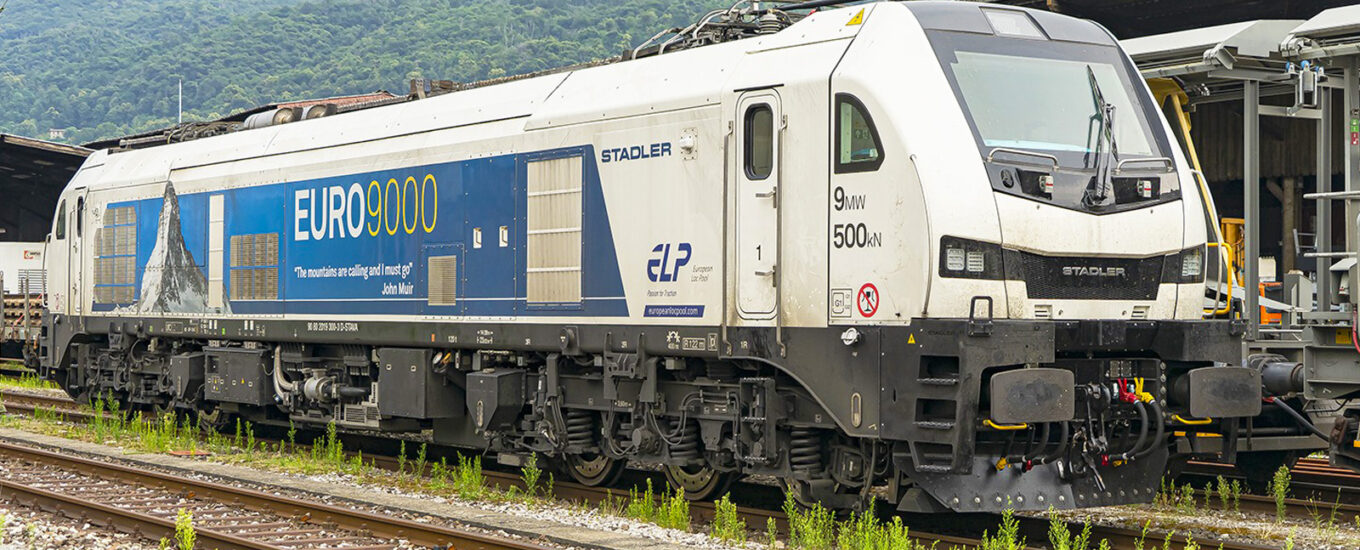 [IT / Expert] Stadler's Euro9000 testing in Italy [video]
On 24.07.2021, the Stadler's Euro9000 testbed 2019 300, built to drive freight trains on both diesel and electric lines with four power systems, arrived at the border station of Chiasso. The reason? Authorization tests for Italy.
On the morning of 26.07.2021, under torrential rain, the locomotive was transferred from Chiasso Smistamento to the test circuit in Bologna San Donato by 494.553 of DB Cargo with the "help" of three Shimms wagons needed to increase the braking mass.
[caption id="attachment_72448" align="alignnone" width="1600"]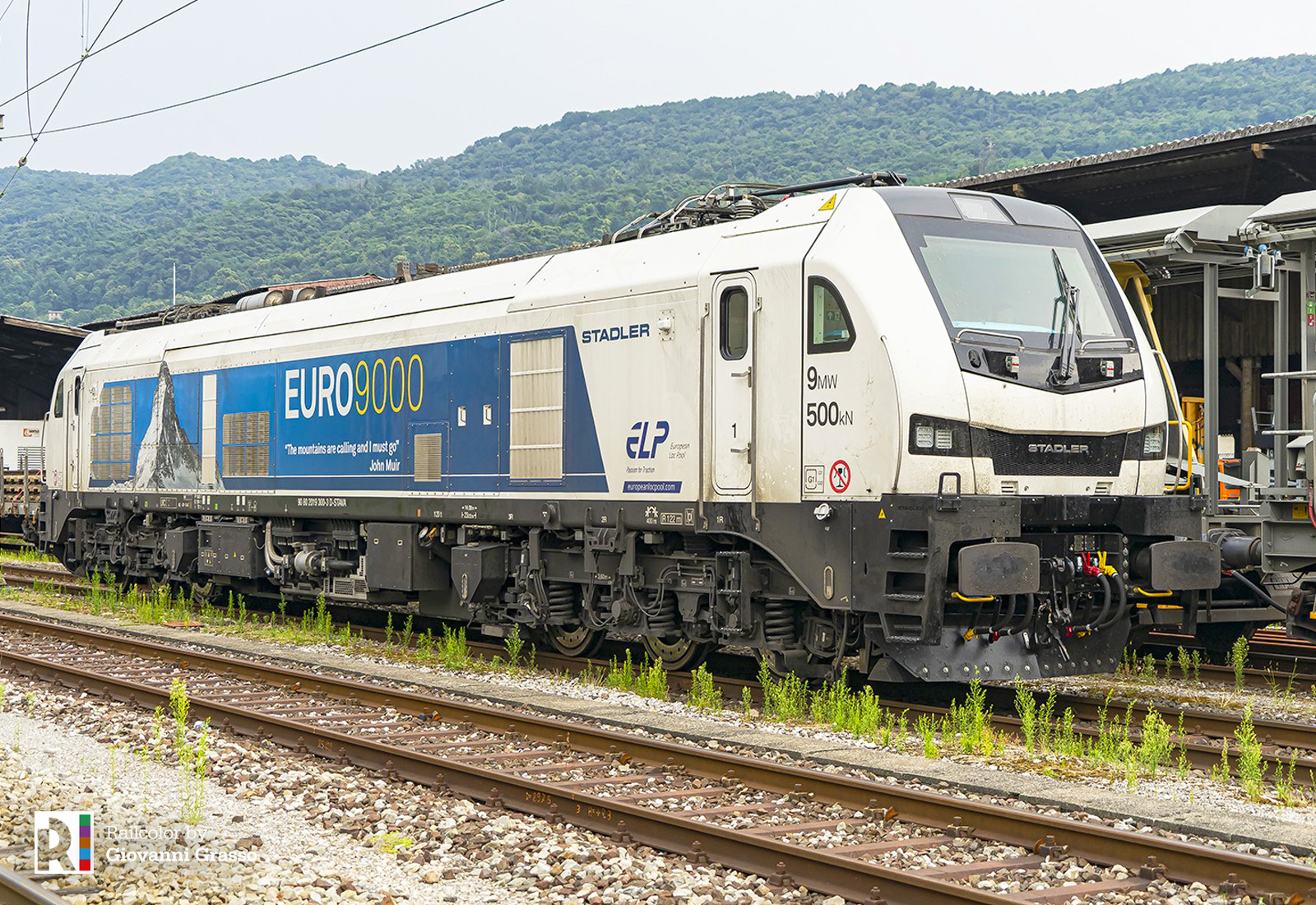 90 80 2019 300-3 D-STAVA standing in Chiasso on 26.07.2021 © Giovanni Grasso[/caption]
After arriving at their final destination, the 494 and the three Shimms wagons returned to Chiasso. The Euro9000 is now ready to start test runs on the tests circuit. These are expected to take place in the following days. Enjoy the rainy video showing the transfer:

update 29.11.2021 – 2019 300 in Bologna:
Testing in Italy is progressing. At the moment, testing is done in close cooperation with DB Cargo Italia. Drivers of this operator have been trained for the Euro 9000. Railpool > CB Cargo Italia TRAXX locomotive 494 553 is supporting:
[caption id="attachment_79866" align="aligncenter" width="1600"]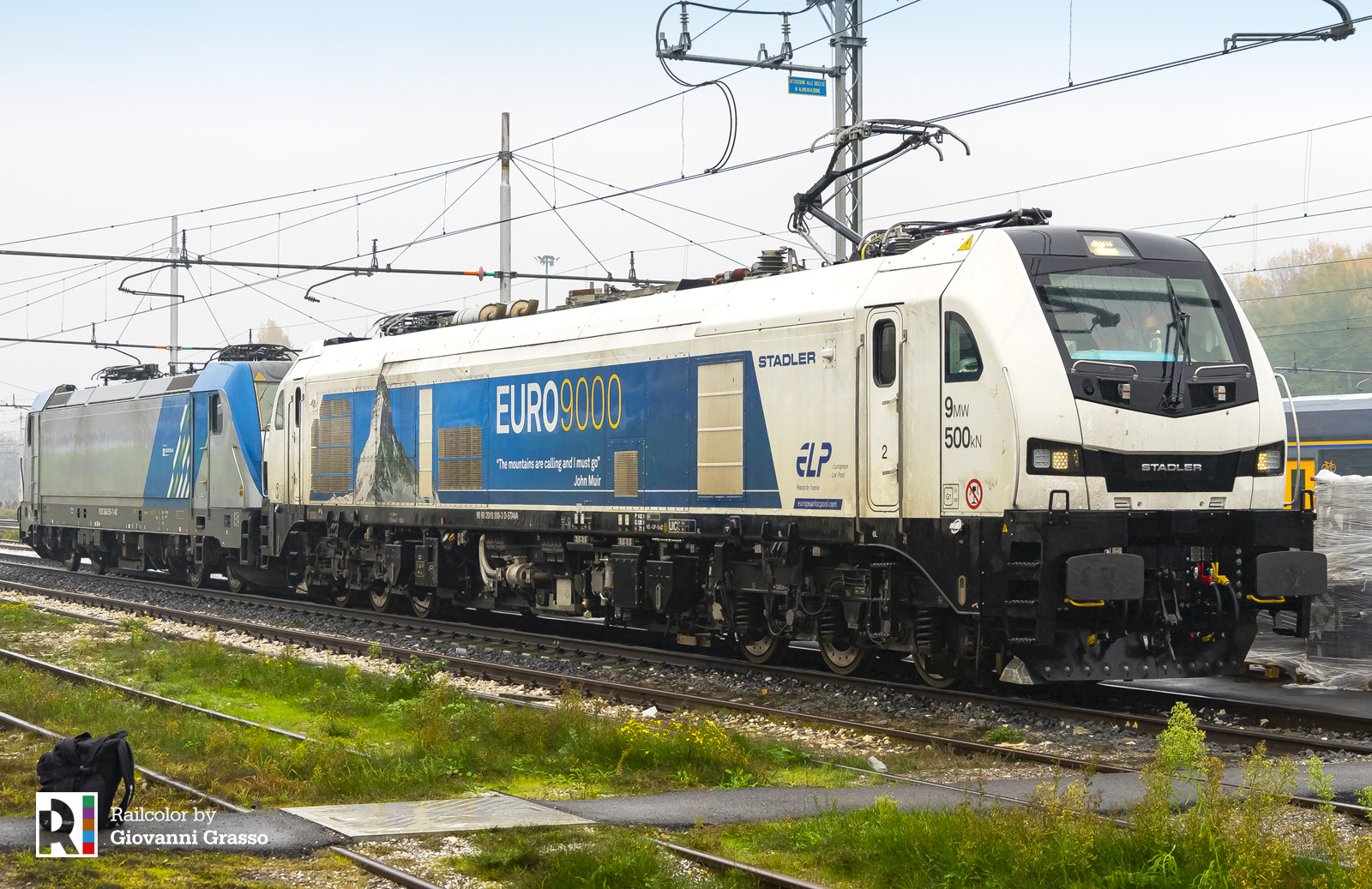 Euro9000 in Bologna on 25.11.2021 © Giovanni Grasso[/caption] [caption id="attachment_79867" align="aligncenter" width="1600"]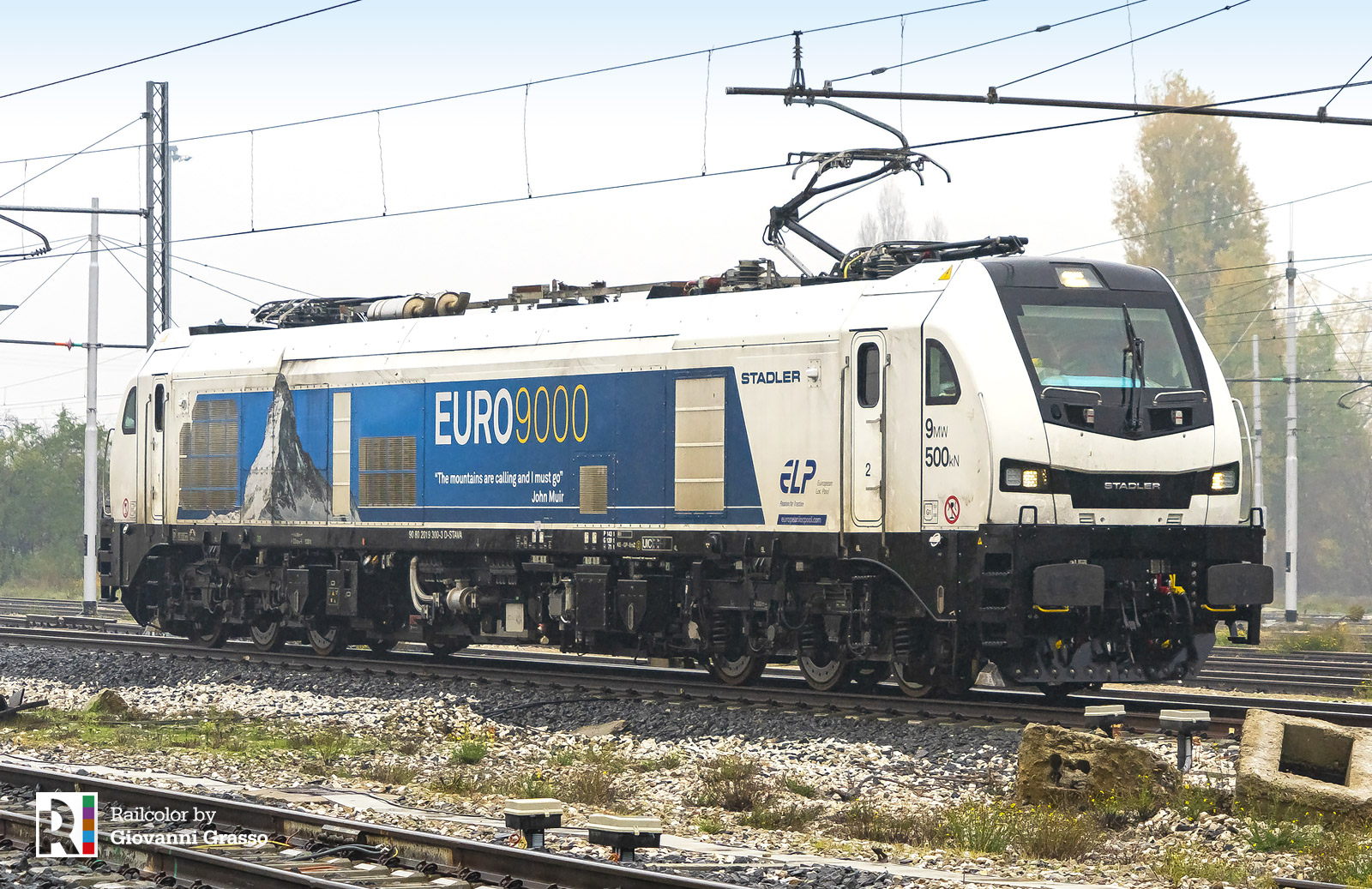 Euro9000 in Bologna on 25.11.2021 © Giovanni Grasso[/caption]