update 18.11.2021 – two new pictures added.
As of 01.01.2021, the RATH Group has a new member: Lok-Spitze Bahnpersonal (LSB) from Bavaria. It is active in the field of personnel services. On 05.11.2021 ELL-locomotive 193 485, operated by RTB Cargo, was released in a special design promoting LSB.
The livery of this ELL multi-system electric was developed by Railcolor Design and is related to the designs of RATH's own Vectron (193 564/565/791/792/793) and Smartron electrics (192 014/015/016). It depicts elements such as the Bavarian flag and Watzmann mountain.
Mathias Oestreich was on the road on 07.11.2021 and caught the locomotive in Nidderau (DE):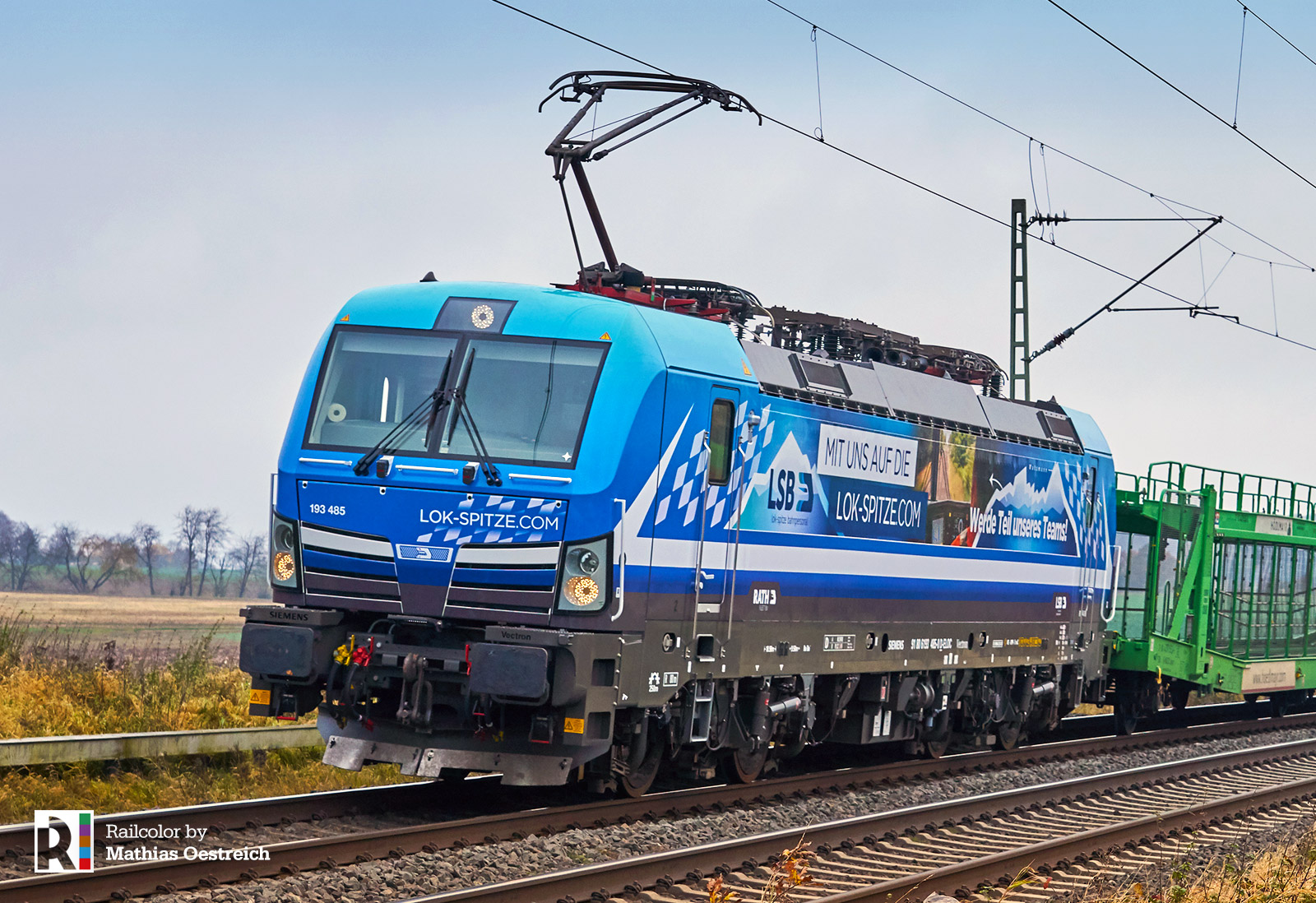 Locomotive 193 485 was plain white up till now. It was first seen in October 2020, not assigned to a specific customer. We have seen it operated by WLC, Cargo Motion, and RegioJet before it came to RTB Cargo. It is not clear to us which country-specific package is installed at the moment.
update 18.11.2021: