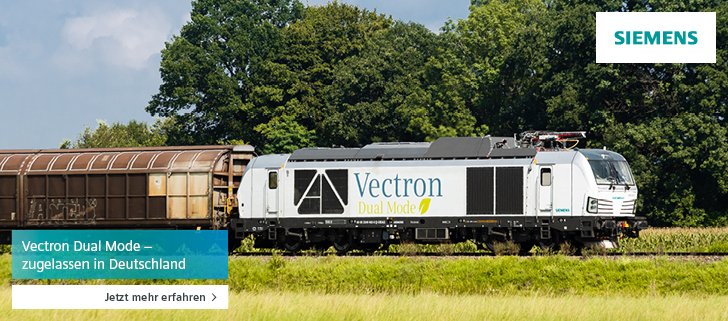 With thanks to Maarten Schoubben we can show you the new design of RATH Gruppe > RTB Cargo 193 565. Check out more of his interesting pictures on his Instagram account.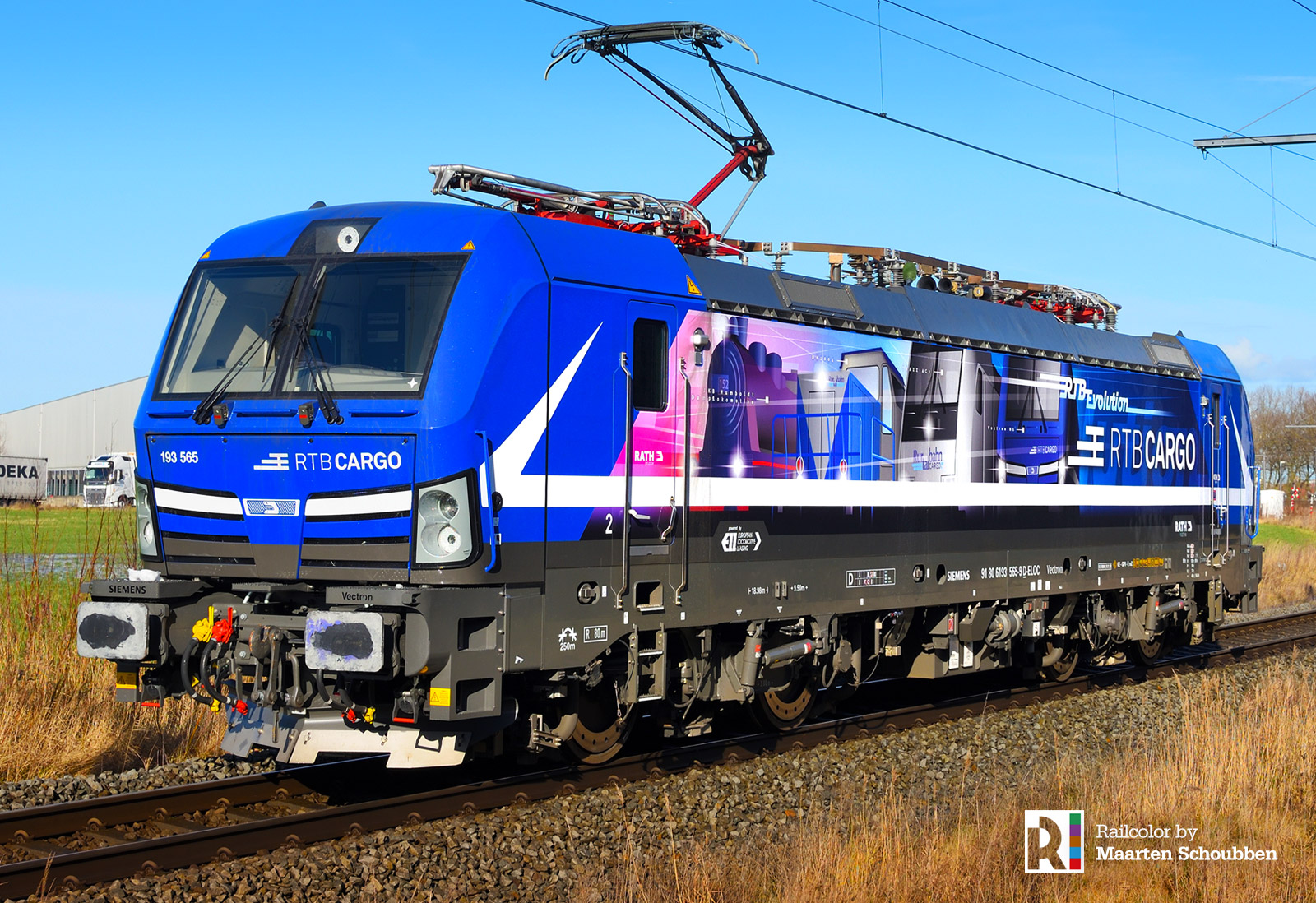 Livery design by Railcolor
It is the fifth blue Vectron locomotive for the company and its design is themed 'RTB-Evolution'. The idea came from RTB's employees, and Railcolor Design created the design.
Both sides are different – each side depicts four rail vehicles that have been important for the operator and its predecessors. There are four DMU/EMUs on side 1, and four locomotives on side 2.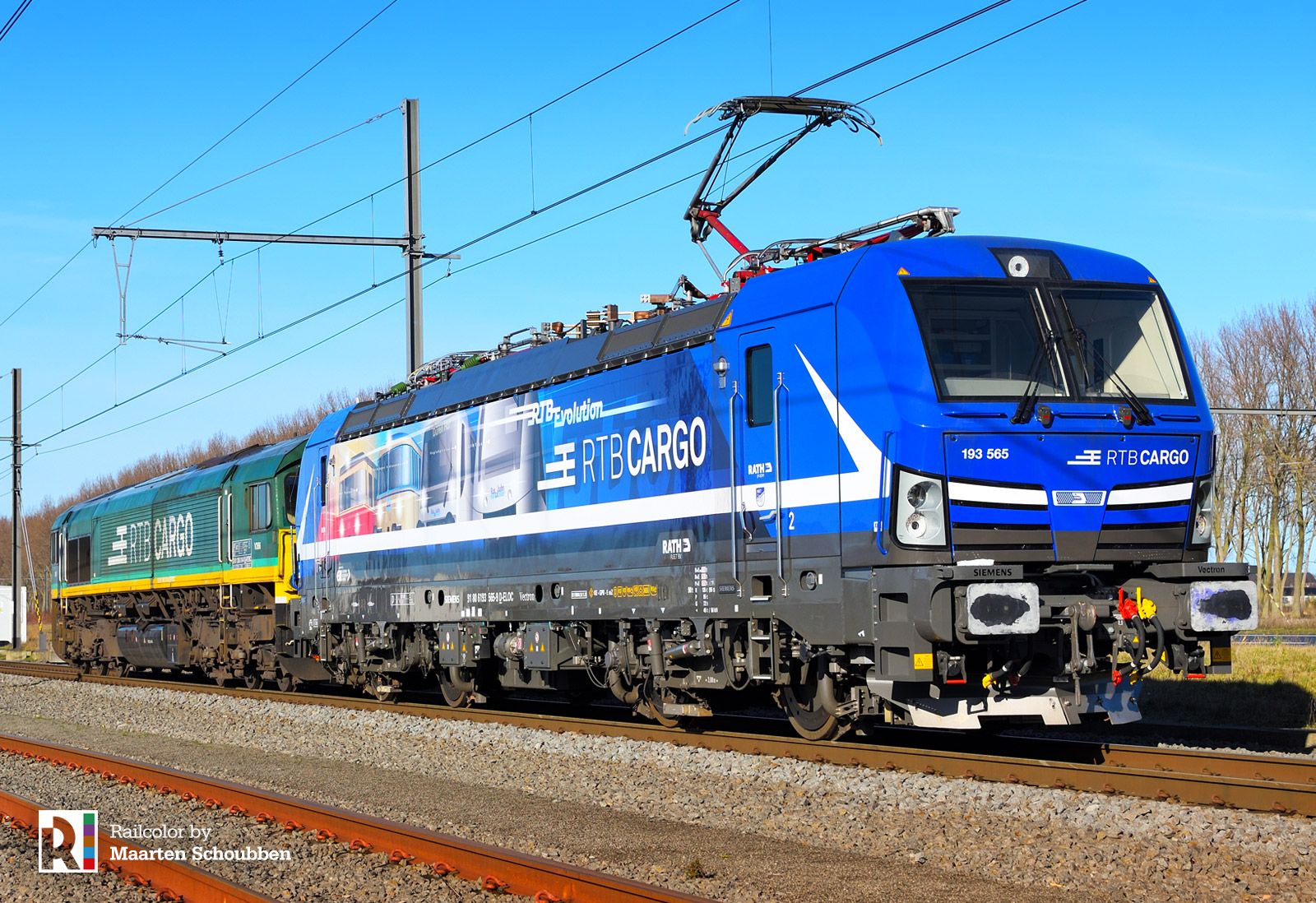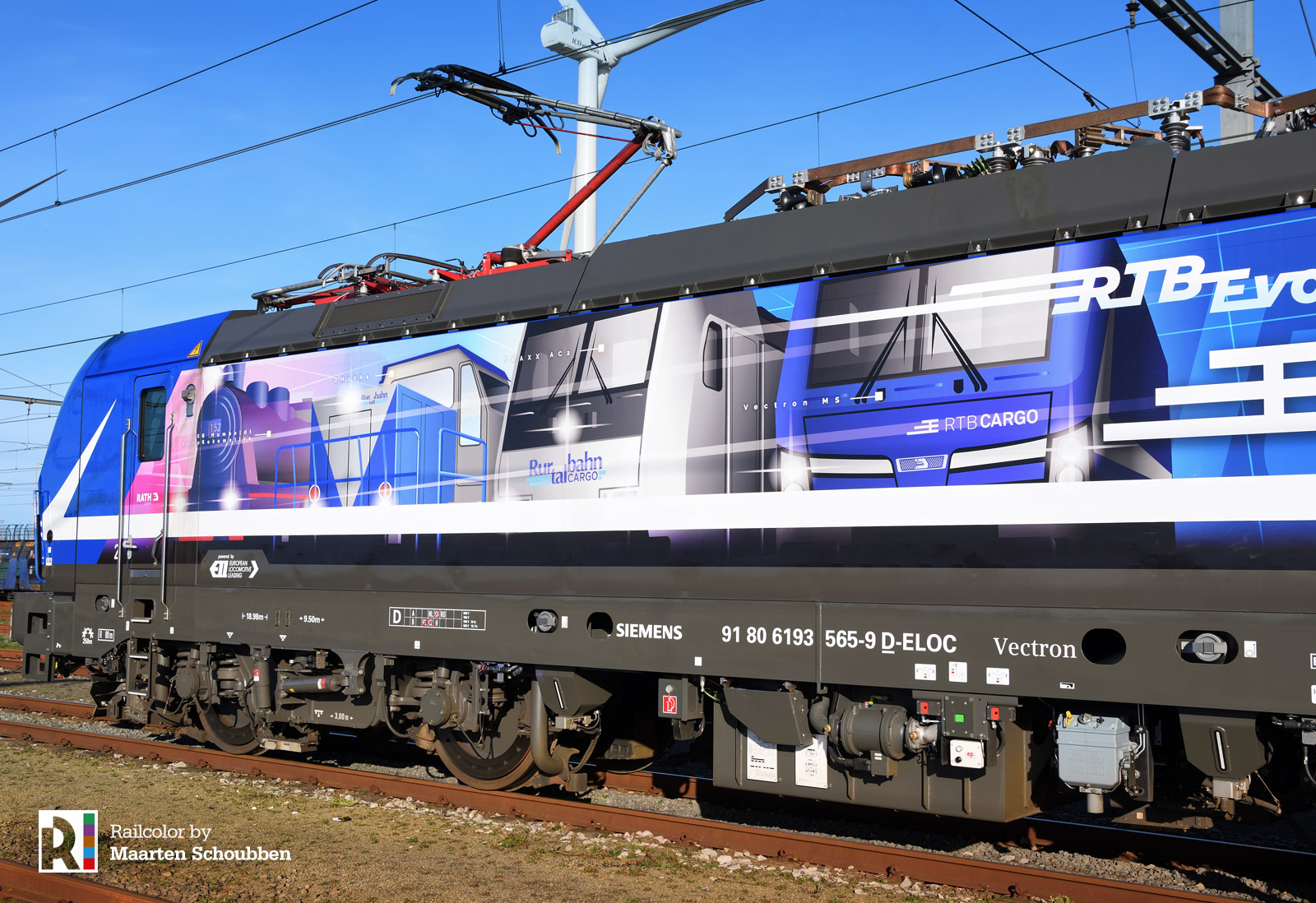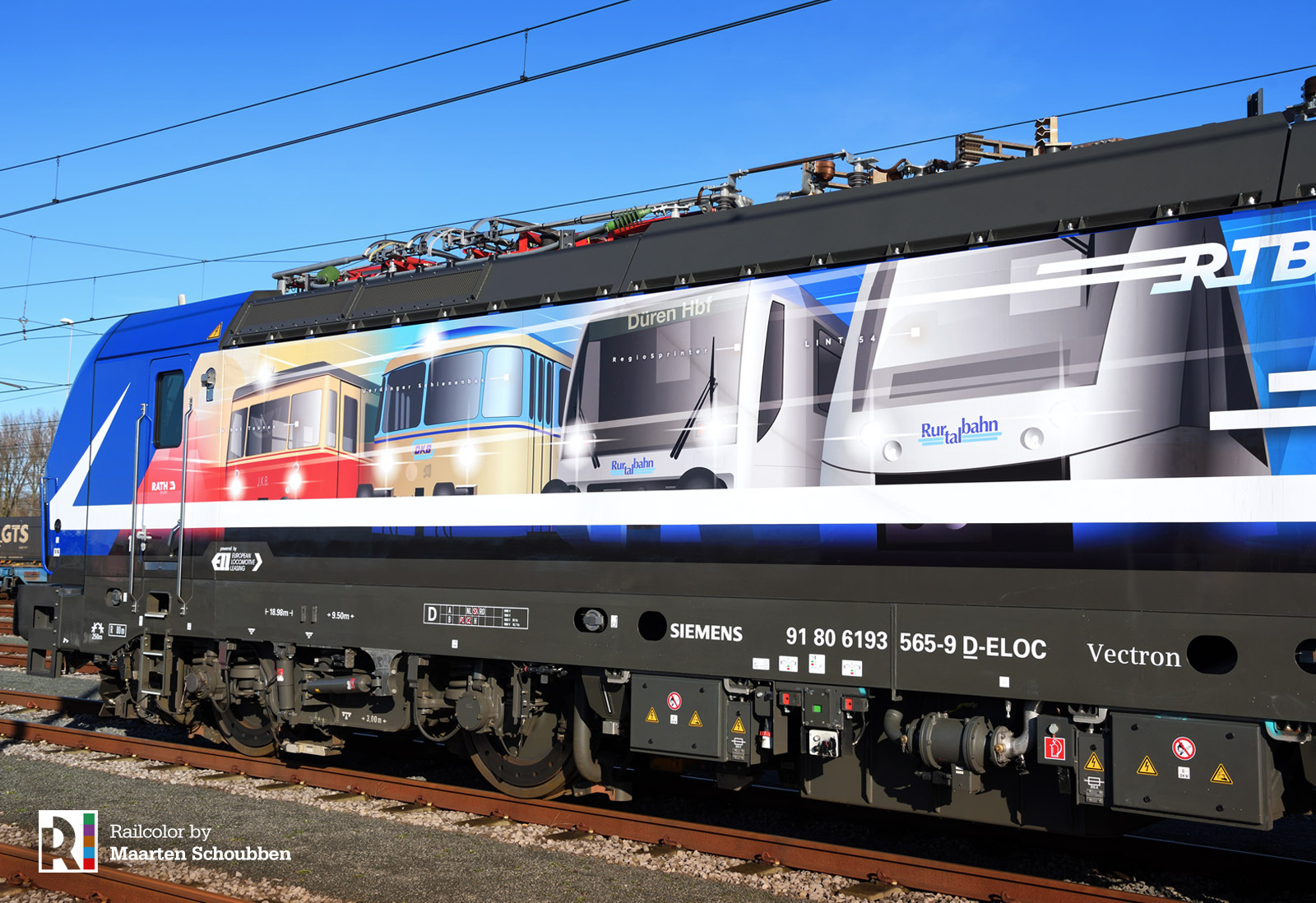 For an overview of all designs, please visit our data page: