This January, we witnessed the debut of RTB Cargo's 193 791 and 792. Now we can present the third blue Vectron for the operator from Germany. And this one has a special livery.
We thank Tim Roux for letting us feature his photo of 193 793 in action (see below).
Let's first start with a general view of the locomotive, as seen on 21.02.2019: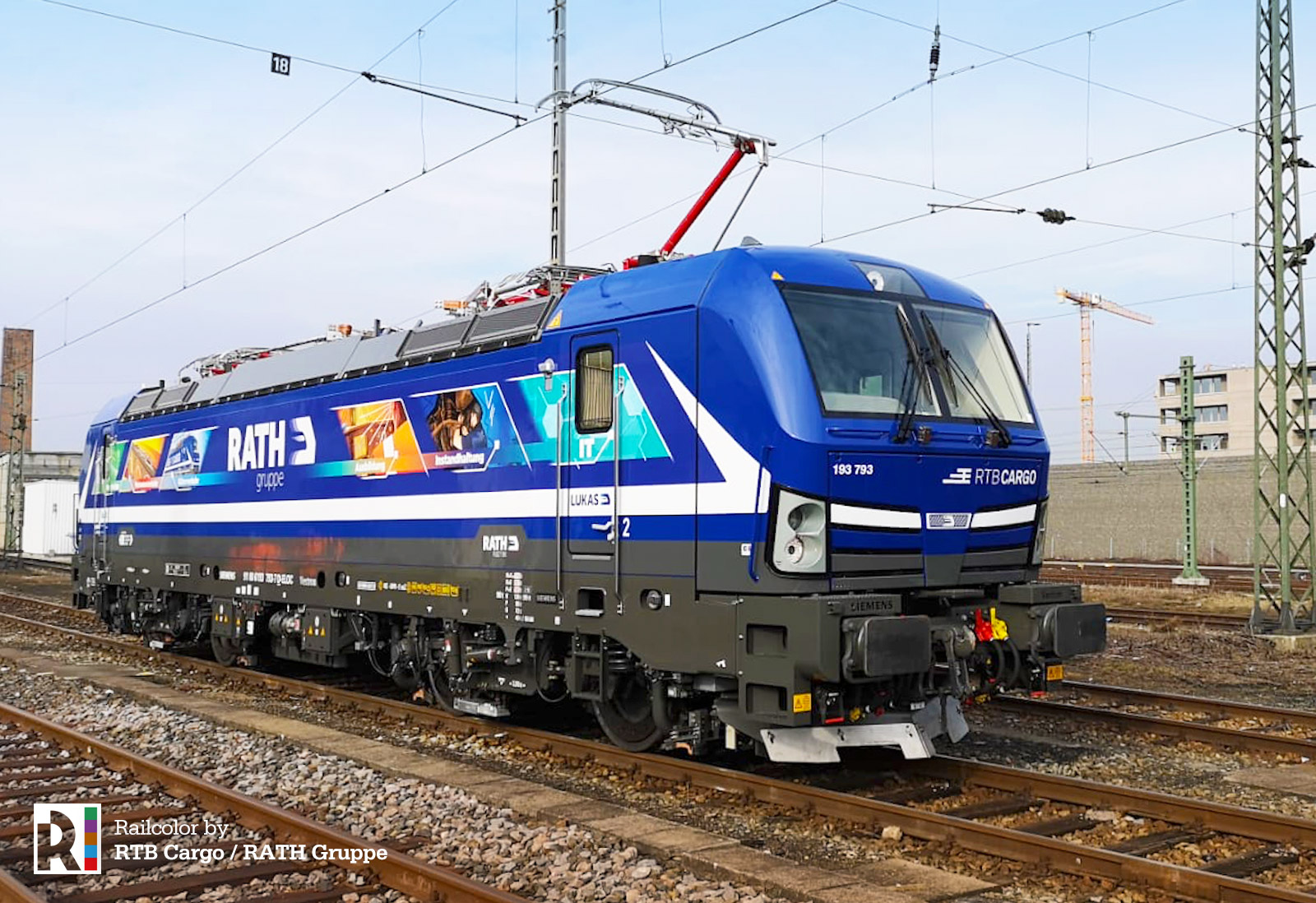 The blue Vectron fleet of RTB Cargo is growing. But unlike the other two machines, the new member – 193 793 – is promoting the entire RATH Gruppe, RTB Cargo's mother company. To fulfil this special task, the livery of the locomotive features visualisations of six members the company:
Infrastructure;
Passenger transport (Rurtalbahn, VIAS for example);
Freight transport (= RTB Cargo);
Training (LUKAS);
Maintenance;
IT.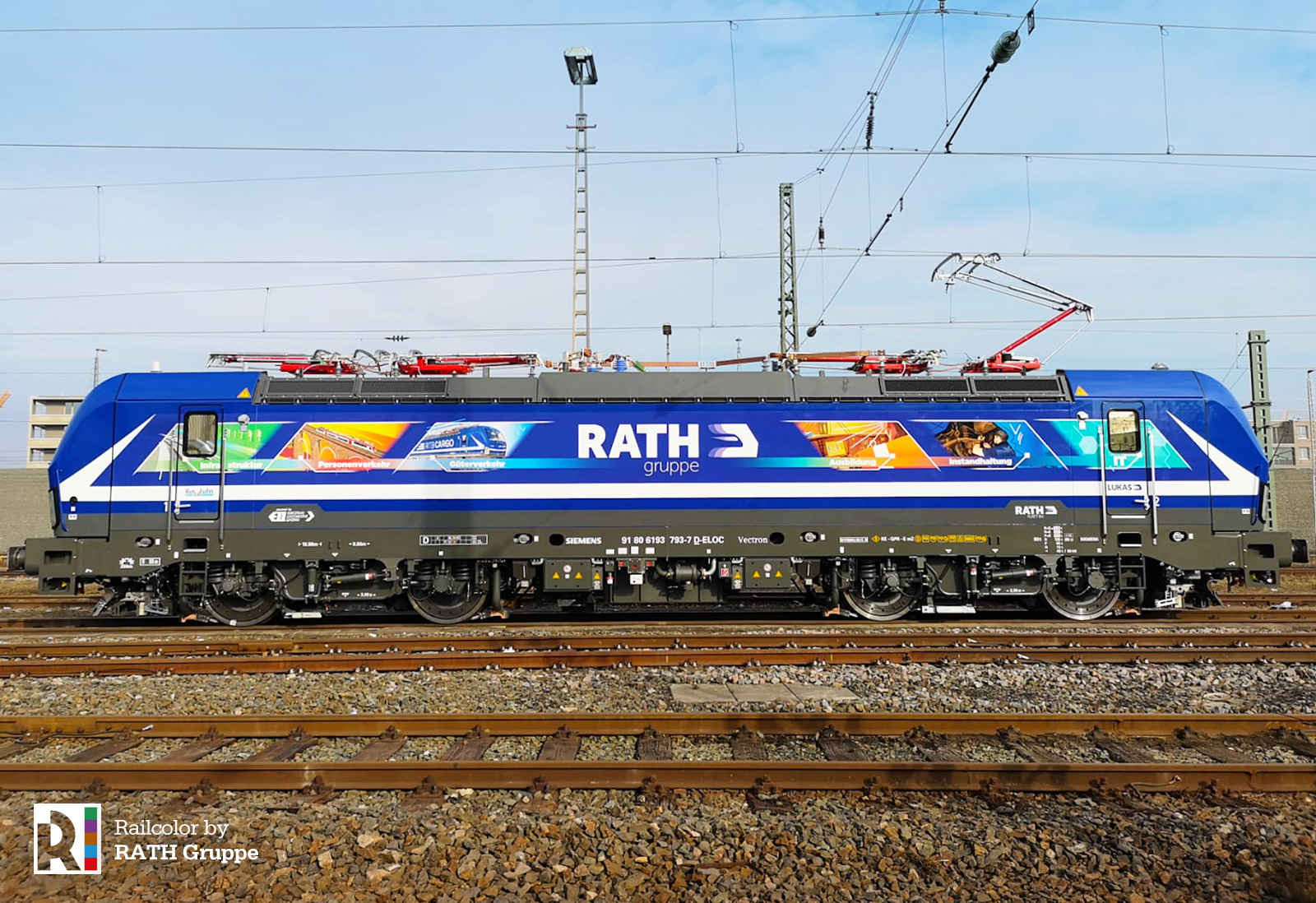 Note that the 793 does not have the logos of UniCredit, but RATH instead (small logos to the right just above the frame).
The picture below shows a close up (from left to right) of the Infrastruktur (infrastructure), Personenverkehr (passenger transport) and Güterverkehr (cargo transport) graphics: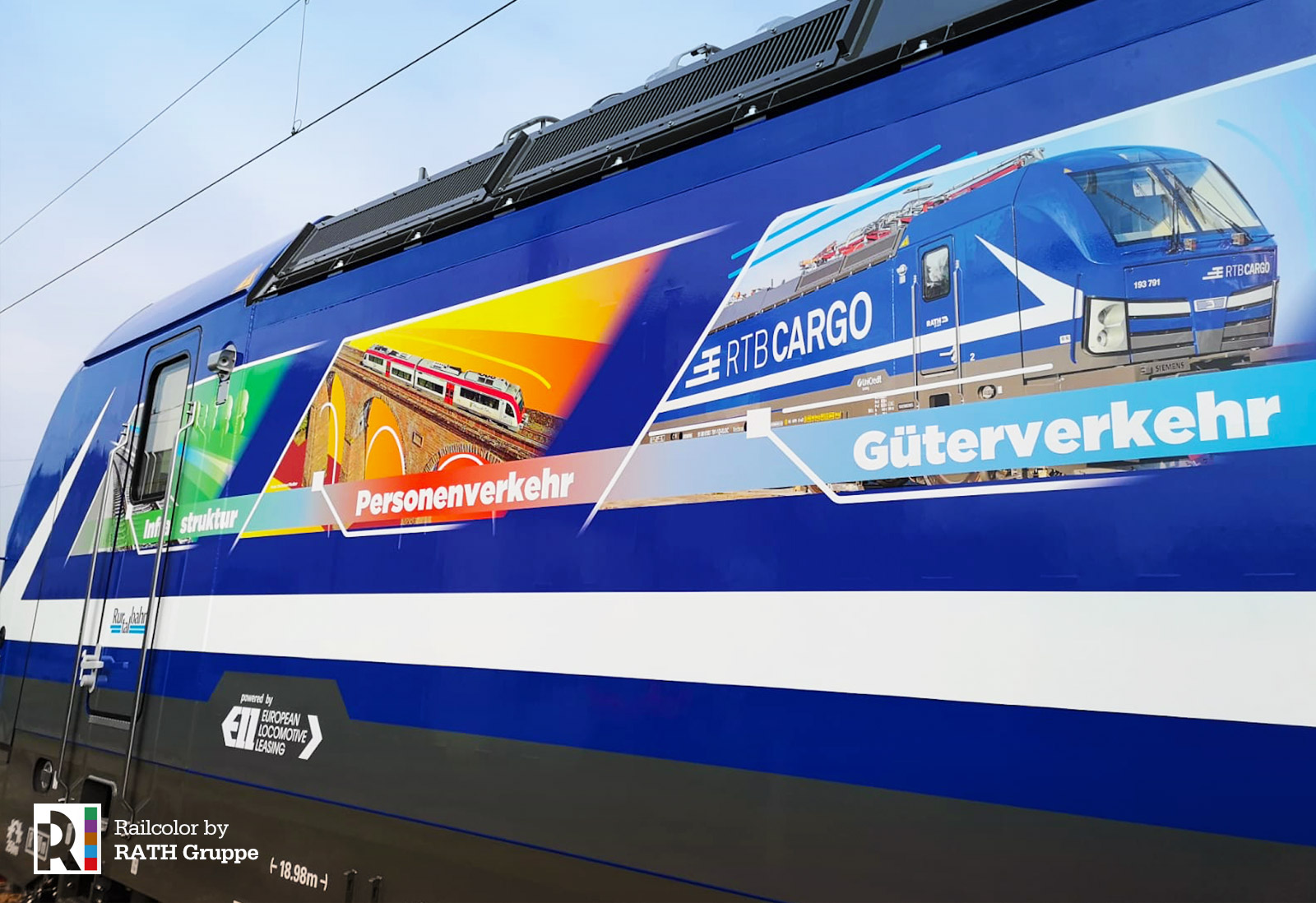 On 23.02.2019 the locomotive was seen in revenue service near Gemünden am Main (DE). It was pulling the ARS Altmann rack trough the Werntalbahn between the cities of Regensburg and Bremerhaven.