Over a year ago, Railcolor News pointed out "the need for the fleet" of rail freight operator Medway on the Iberian peninsula. Now we have an answer to covering some of these needs: Two Alstom diesel locomotives, class 333.3, have appeared pulling trains of Medway in Spain.
Railcolor News would like to thank Juan Estévez, José Félix Íñiguez Martínez, and Jose Miralles for their photo contributions. 
For some years, 333.3s, originally built for Renfe Mercancias, have been available on the lease market. Open access operators such as Continental Rail, Low Cost Rail, and now Medway can use these 2.5 MW diesels on the Iberian peninsula.
A total of 92 locomotives were made between 2000 and 2005. The majority of this fleet still remains with Renfe Mercancias.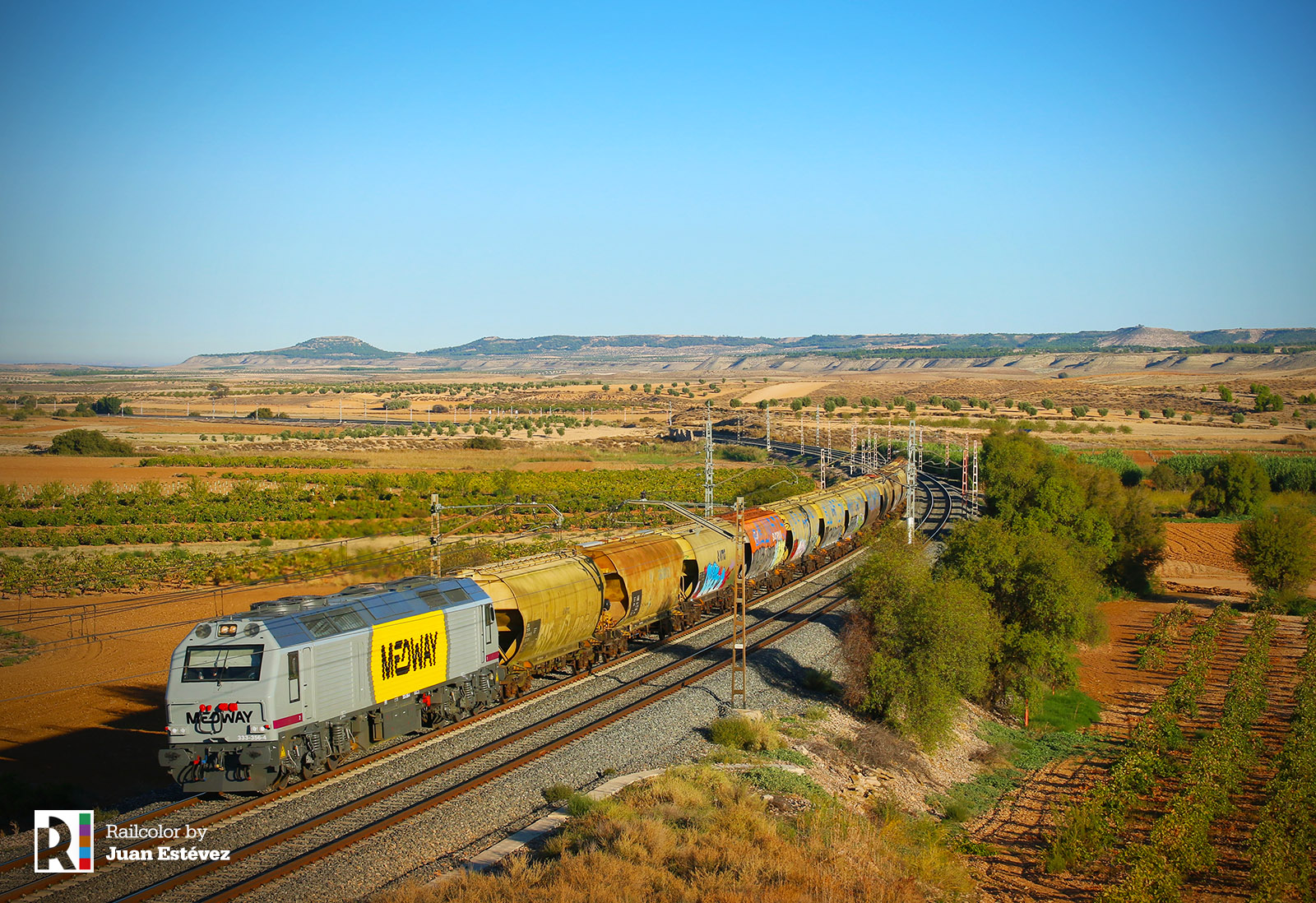 Medway has been operating 333.3s for a while now, like 333 302, but new is that another two locomotives got Medway logos: 333.356 and 358. Yellow and black are combined with grey and purple, the base colours of Renfe Alquiler, the ROSCO owning the locomotives.
As the company is owned by shipping company MSC, these locomotives primarily haul intermodal trains. Yet, unit trains of various kinds are not an exception. Medway intends to expand on the Iberian peninsula, as we discussed in detail, including the fleet in use, in this article.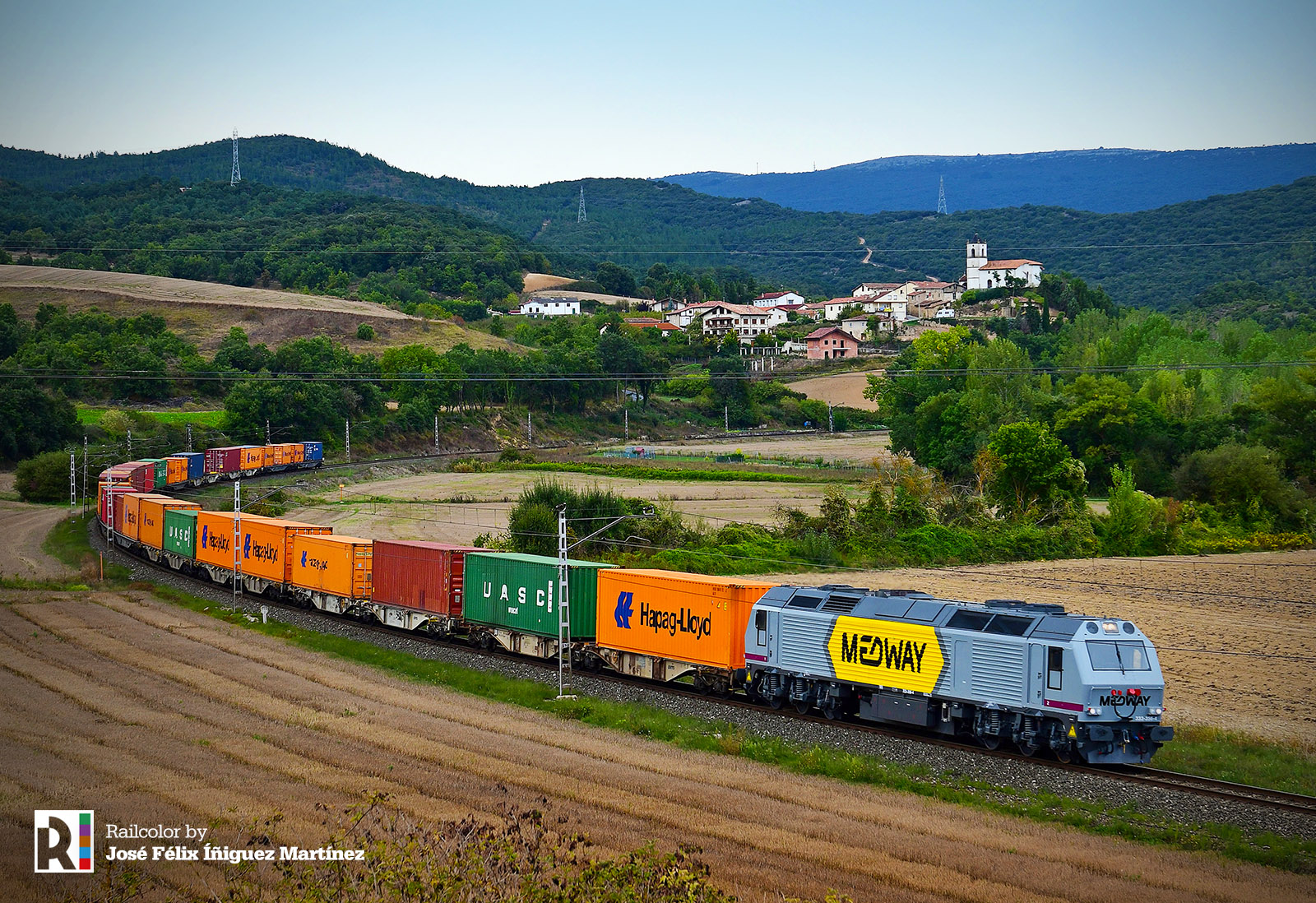 Most recently, the company appeared in the news after making an artistic livery of one of its Vectron locomotives in Portugal for the European Year of Rail 2021. Apart from Portugal and Spain, the company is also very active in the Italian market.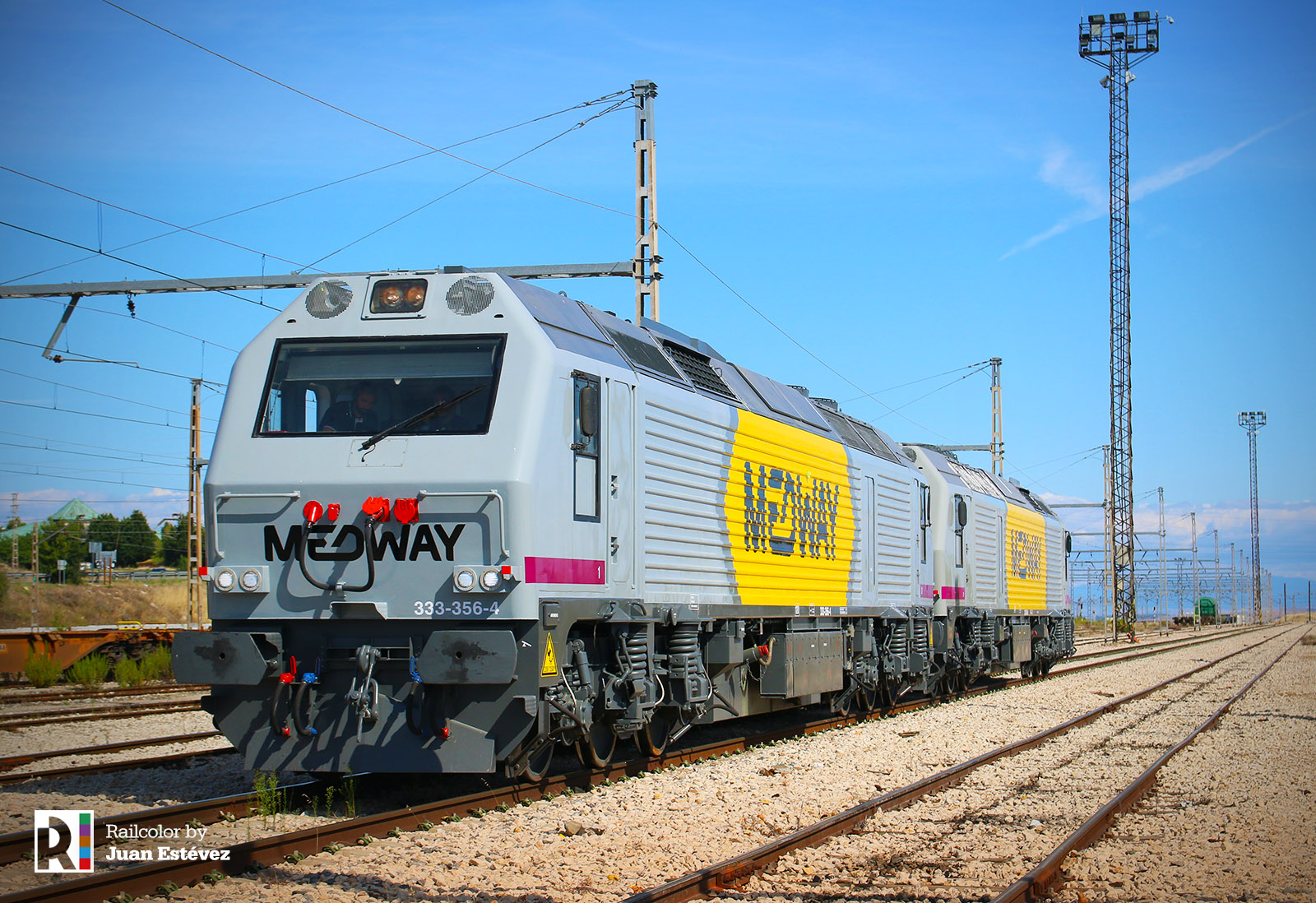 Medway 333 356 and 358 in Madrid on 20.09.2021 © Juan Estévez