advertisement

---
Story by Charlie Weber.

On the weekend of 13 and 14 May 2023, Alstom's Prima H3 1002 042 "Berlin", which is short-term leased to the DB Fernverkehr's workshop Berlin-Rummelsburg, made a special appearance in Luckau (Lausitz) as part of the railway festival Kulturdampf 2023 hosted by DBV Förderverein Niederlausitzer Eisenbahn.
At the festival, the Prima promoted working at Deutsche Bahn (for people considering a lateral career move) by inviting visitors for driver's cab viewings.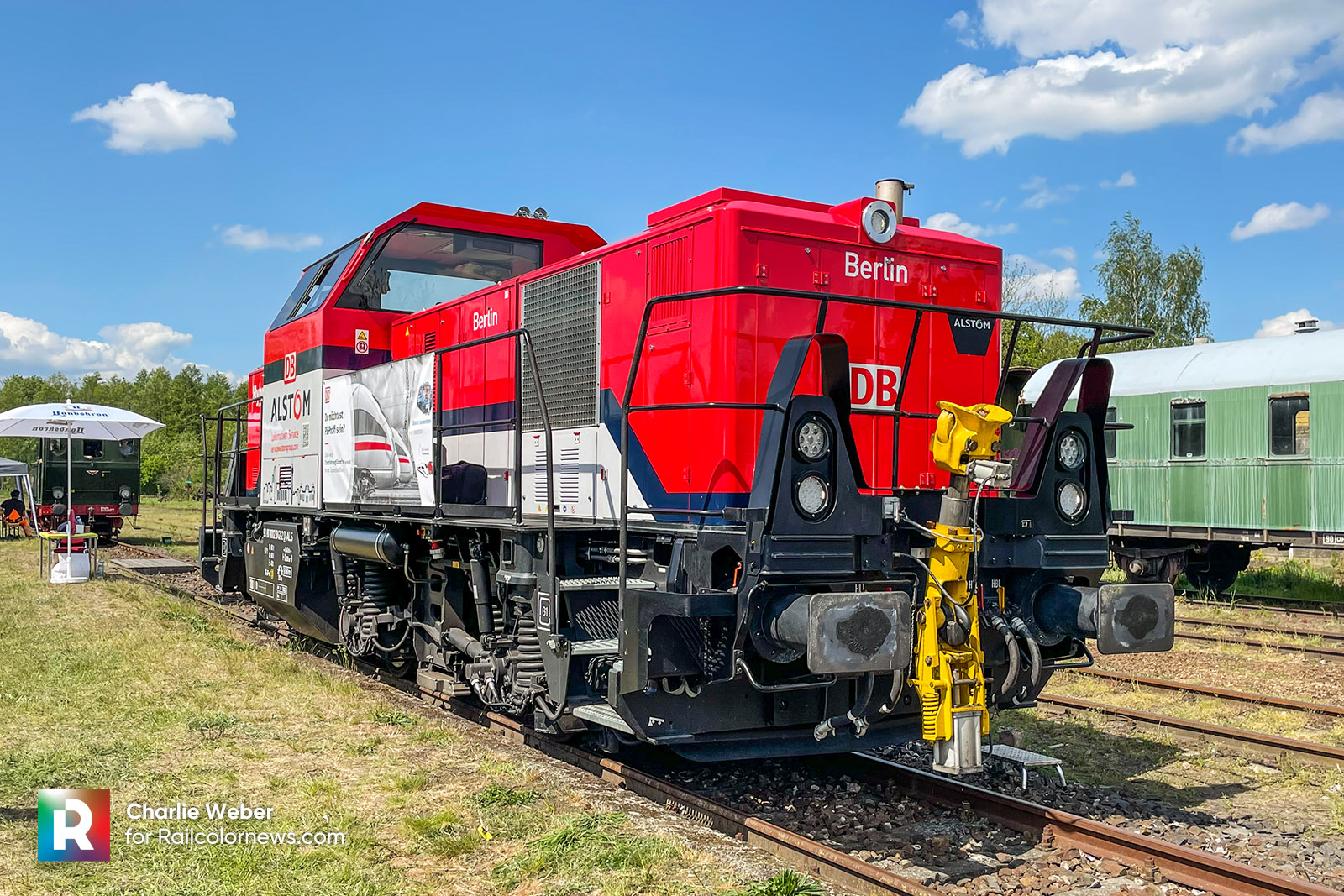 The remaining stars of the event were as follows:
Leipziger DampfKultour's freshly revised steam loco 52 8079;
The two-axle "Emma" steam loco of track construction company H.F. Wiebe, operated by Dampflokfreunde Salzwedel;
Diesel loco 221 145 of Ostmecklenburgische Bahnwerk GmbH/Eisenbahngesellschaft Potsdam;
Diesel loco V100 003 of Förderverein Berlin-Anhaltische-Eisenbahn.
The rolling stock of the festival was used for the shuttle train service between Lübben (Spreewald) and Luckau with two former GDR government train coaches by Wedler Franz Logistik. There were also driver cab rides and viewings at Luckau station.

Leading a shuttle train with a 78-year age gap
For Sunday's grand finale, Alstom/DB 1002 042 was pulling the 4 pm shuttle train from Luckau to Lübben as an additional front-end locomotive in the course of its ride home to Berlin in front of the 78 years older (!) 52 8079. And V100 003 was pushing at the end of the short train. A train composition with such an age gap which probably never will happen again.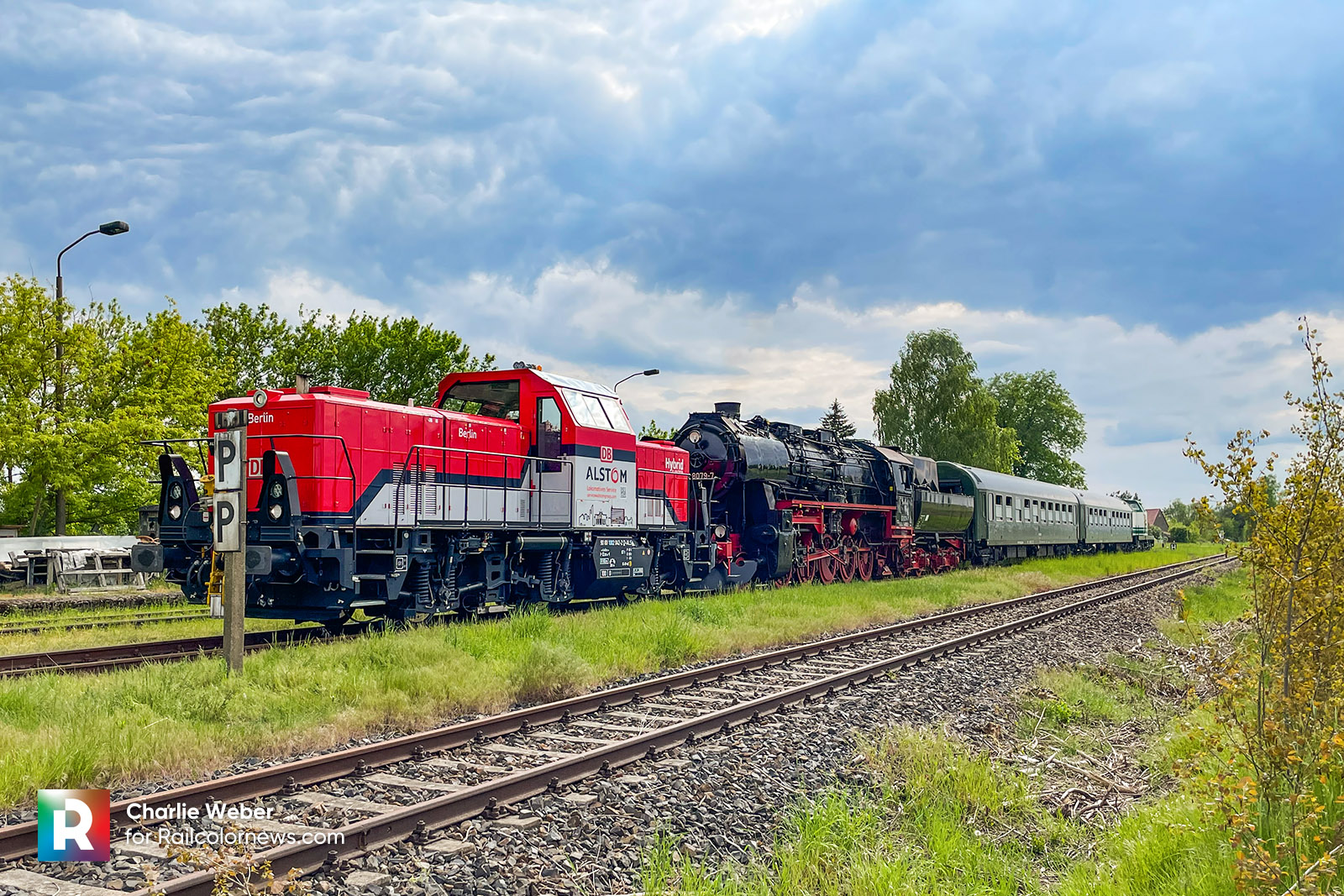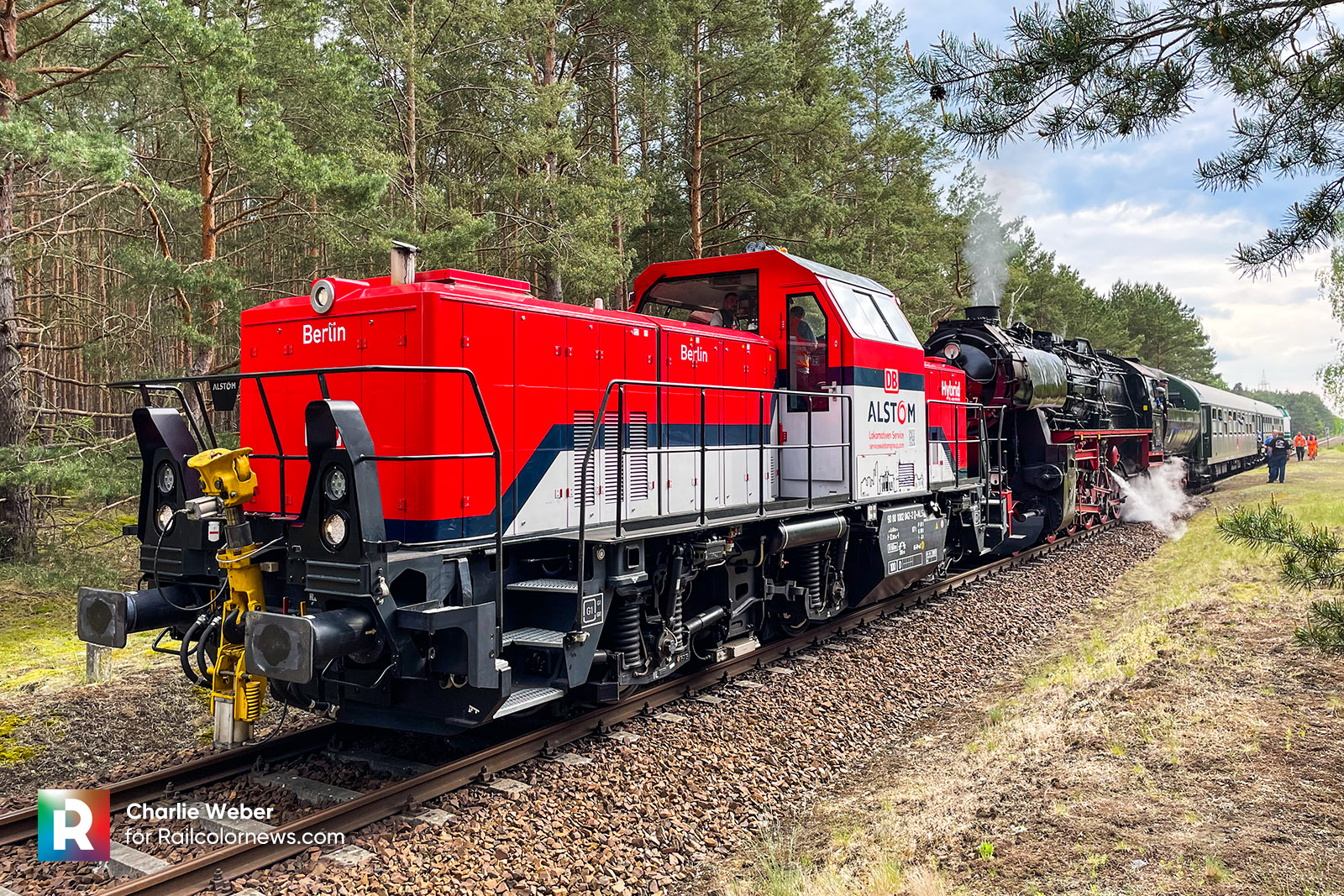 About Alstom's Prima H3 locomotives
A substantial part of the existing Prima H3 locomotives are owned by Alstom Lokomotiven Service (ALS) and are available for rent. 1002 006, 019, 024, 026-032 are examples. Since the end of 2020, another larger batch of rentals was outshopped in a new Alstom red/white livery: 1002 038-042. They are all named after a city, like 1002 042 'Berlin'.
Did you know that Alstom refers to the Prima H3 as "TRAXX shunter" now? More details are coming soon on Railcolor News.