This article was originally published on 24.09.2021 – and updated on 29.09.2021 (new pictures added; scroll down for the update).
There is livery design and there is pure art. Yesterday, Medway presented a truly artistic outfit for its EuroSprinter 4702, named "Joana". The initiative is part of the #EUYearofRail campaign promoting railway transportation as one of the means to achieve Europe's goal of climate neutrality by 2050.

On 23.09.2021, a colorful presentation took place at the National Railway Museum of Portugal. Private railway operator Medway unveiled the specially decorated EuroSprinter 4702 "Joana". On its sides, the electric locomotive features a series of beautiful illustrations by Portuguese visual artist and illustrator Kruella D'Enfer.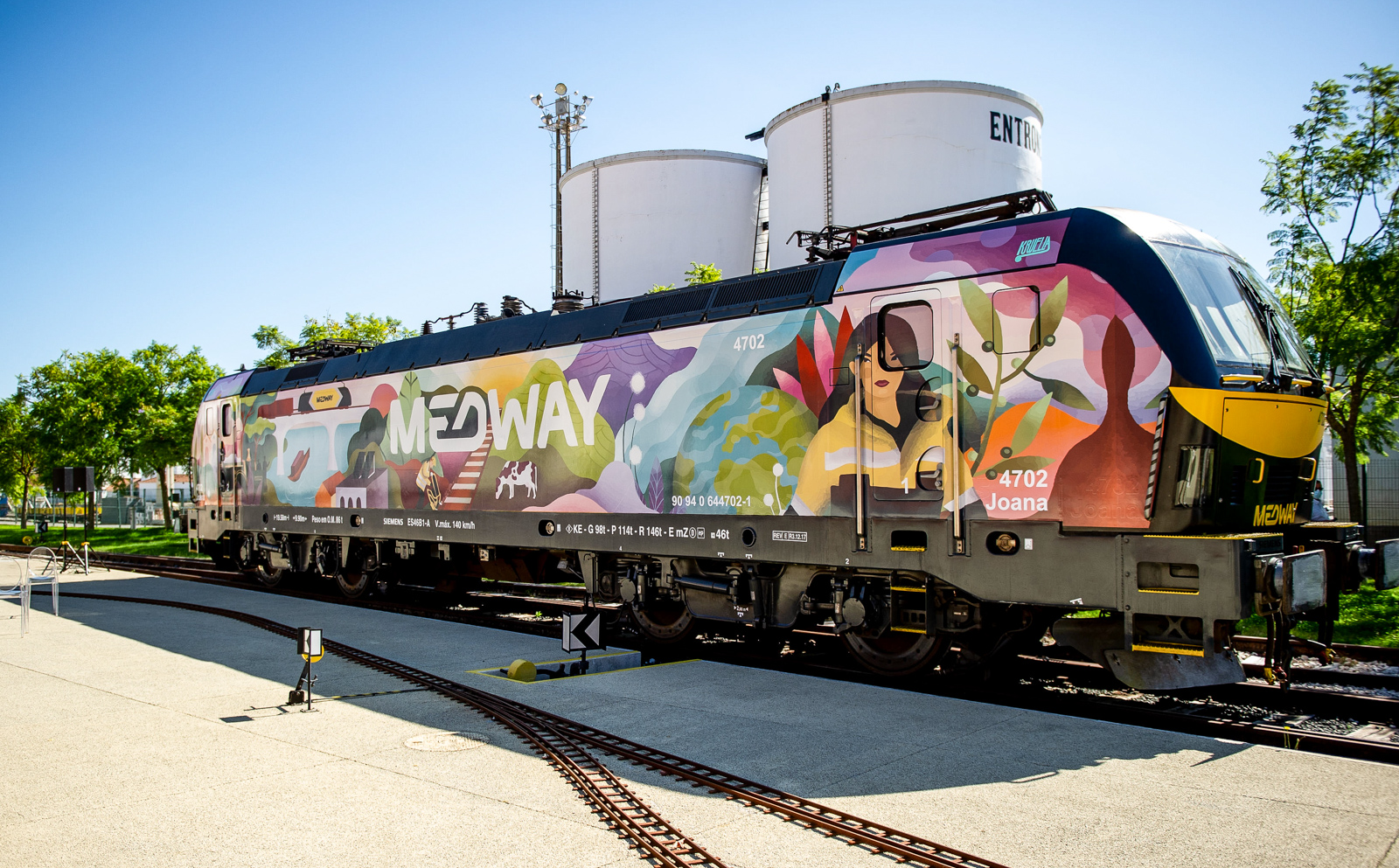 About the artistic livery
Rather than interpreting the meaning of Kruella's work, we bring you her own explanation of the illustrations:
"It is a great honor, as an artist, to have been invited to this project, in which MEDWAY's values ​​intersect with mine, in the fight for a more sustainable planet. The sides of this locomotive are a journey through illustrated landscapes, with emphasis on the beginning of the railways in Portugal, through the representation of the current electric locomotive, to the Company's employees, in their daily lives, and to the vision of a child in search of a greener and more colorful future. Something that can be seen and appreciated by everyone, from North to South of the country" – Kruella D'Enfer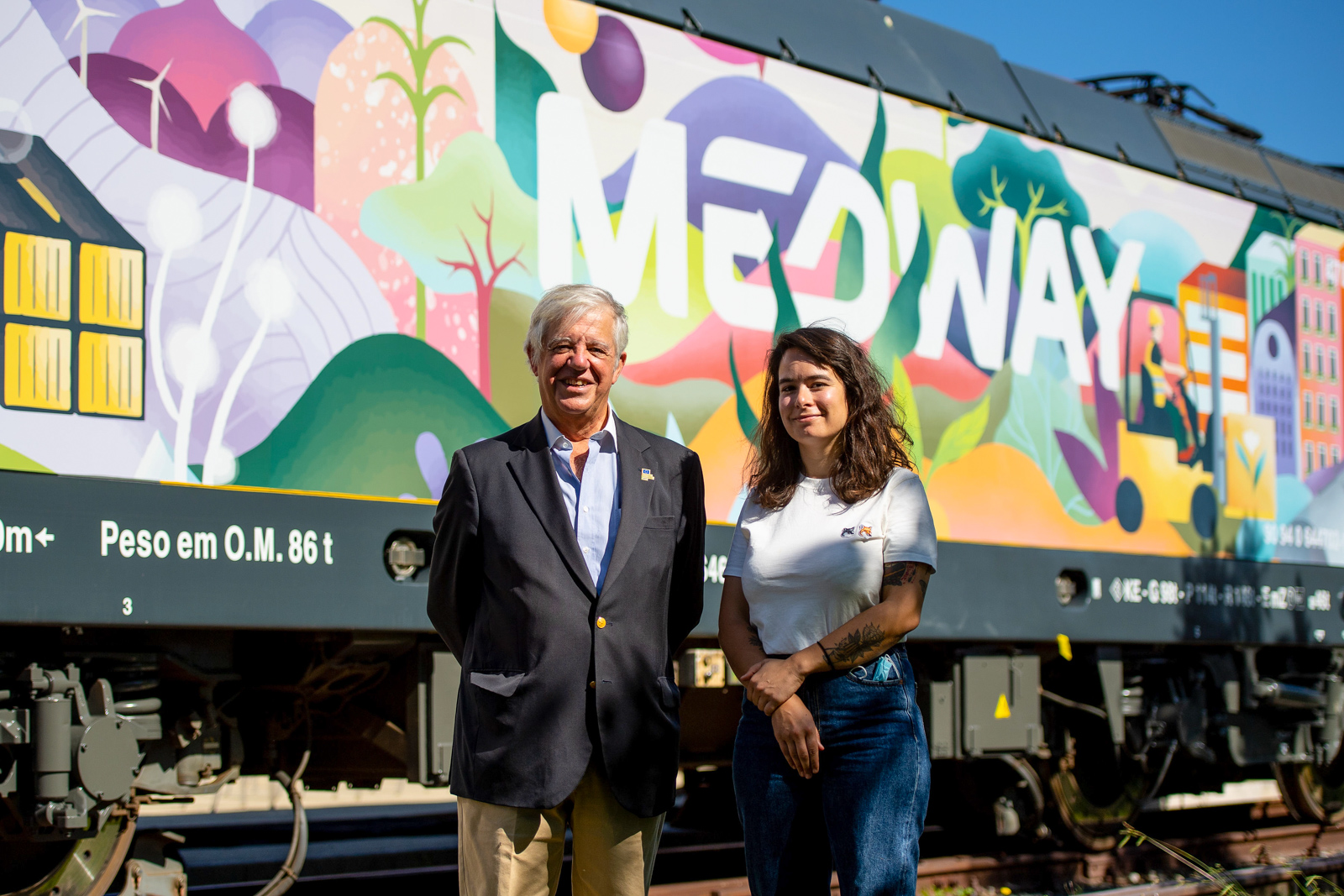 "Joana" will have the noble mission of promoting railway transportation as a greener alternative to road transport throughout the Portuguese railway network, while pulling regular freight services for Medway. The operator hopes that its mobile artwork will help bring the message of living sustainably across the entire country.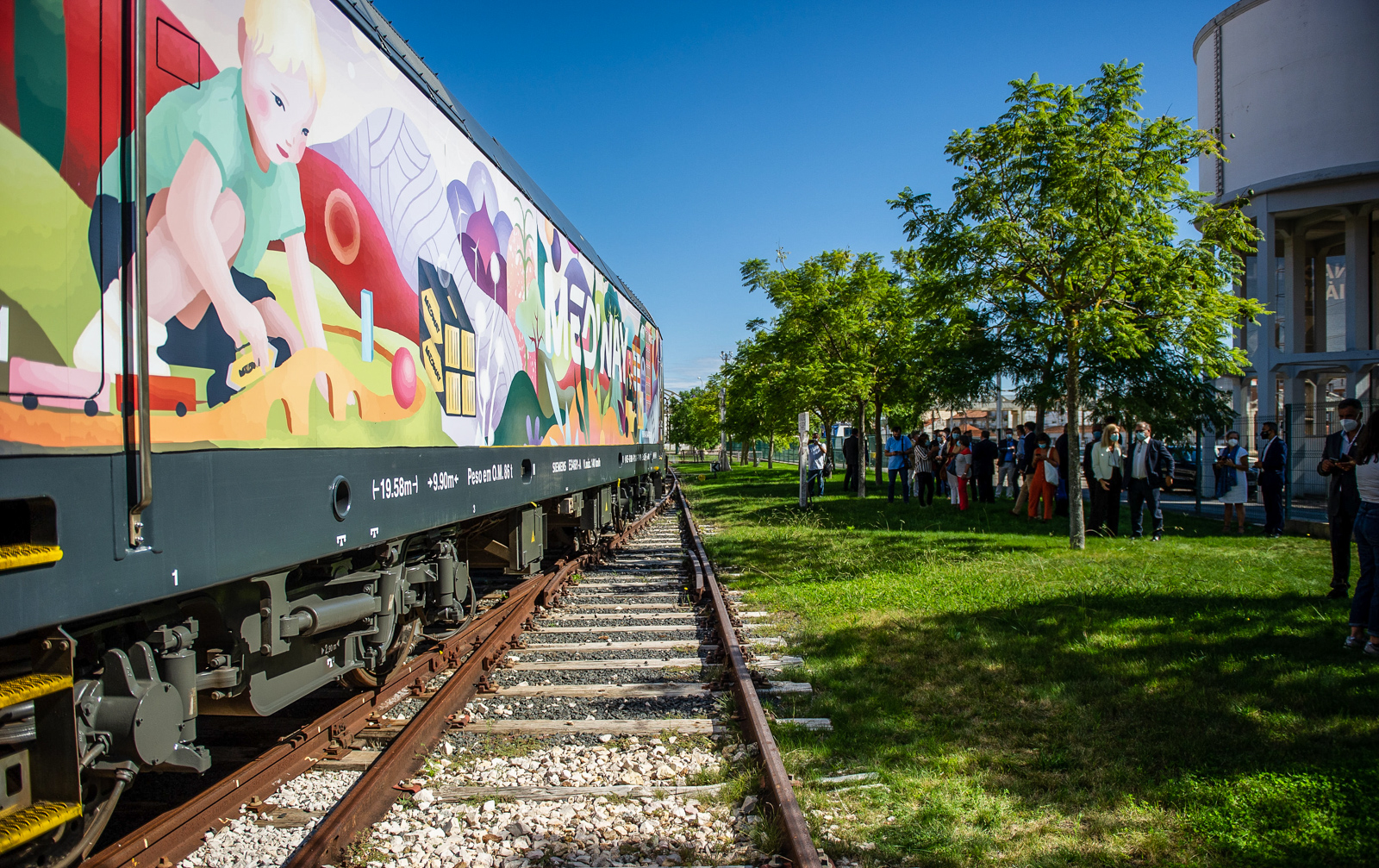 About Medway 4702 "Joana"
NVR-number: 90 94 0 644702-1;
Product type: ES46B1;
Year built: 2007;
Works number: 21417 ;
Track gauge: 1668 mm;
Previously owned by CP Carga.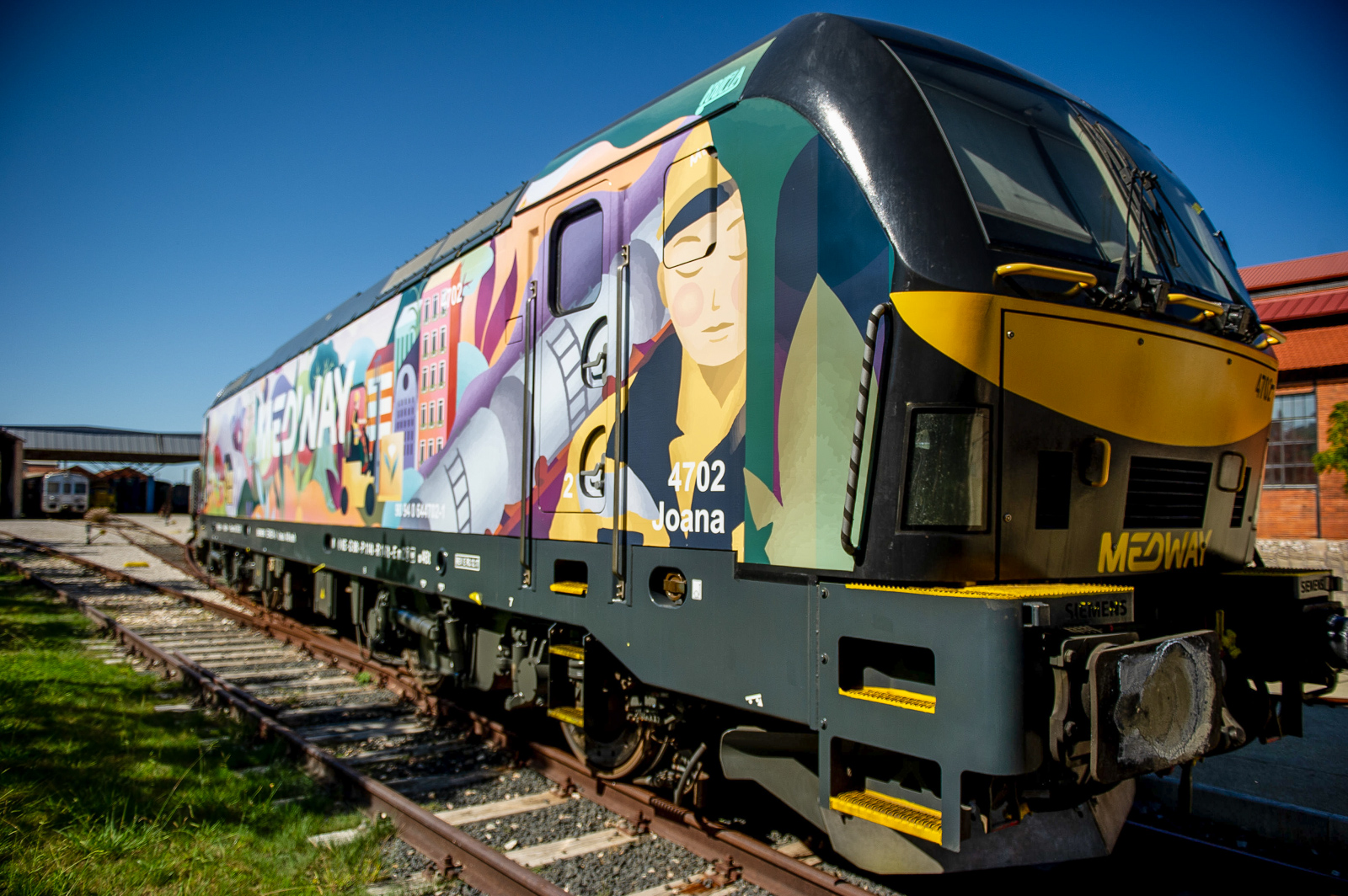 4702 is one of a total of 25 ES64B1 EuroSprinters that Medway acquired from CP Carga. We remind you that the operator is currently in the process of overhauling its entire fleet. At the beginning of the year, Railcolor News presented the first completed one which was 4704. However, judging by the revision date of 4702 which reads R3.12.17, its turn for overhaul has not come just yet.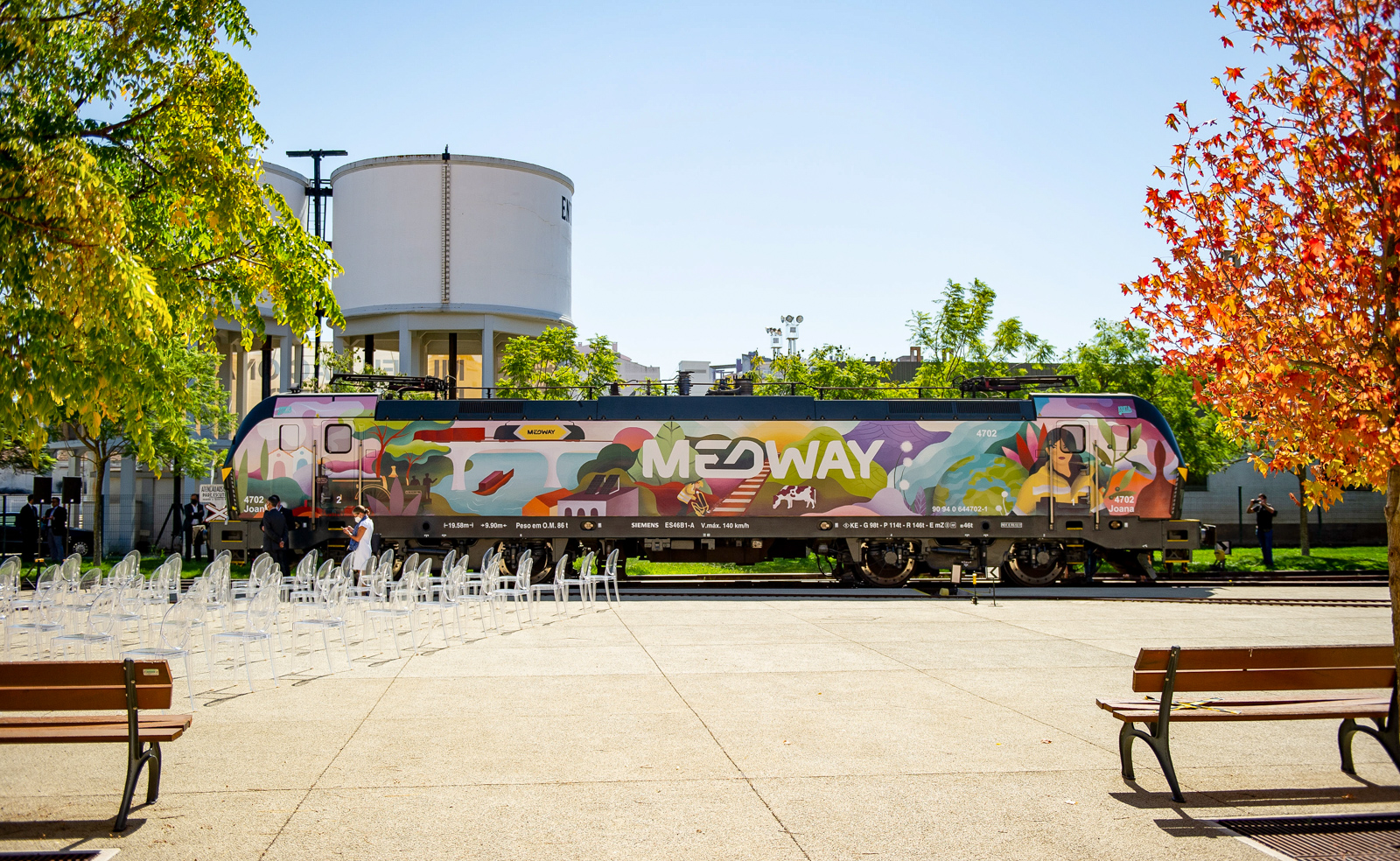 Update 29.09.2021
Earlier on we saw the locomotive being exhibited at Portugal's National Railway Museum. Panto up and now it's time to see it at work. Thanks to Gonçalo Ribera, we bring you the pictures below. First, we see "Joana" shunting at Alfarelos station: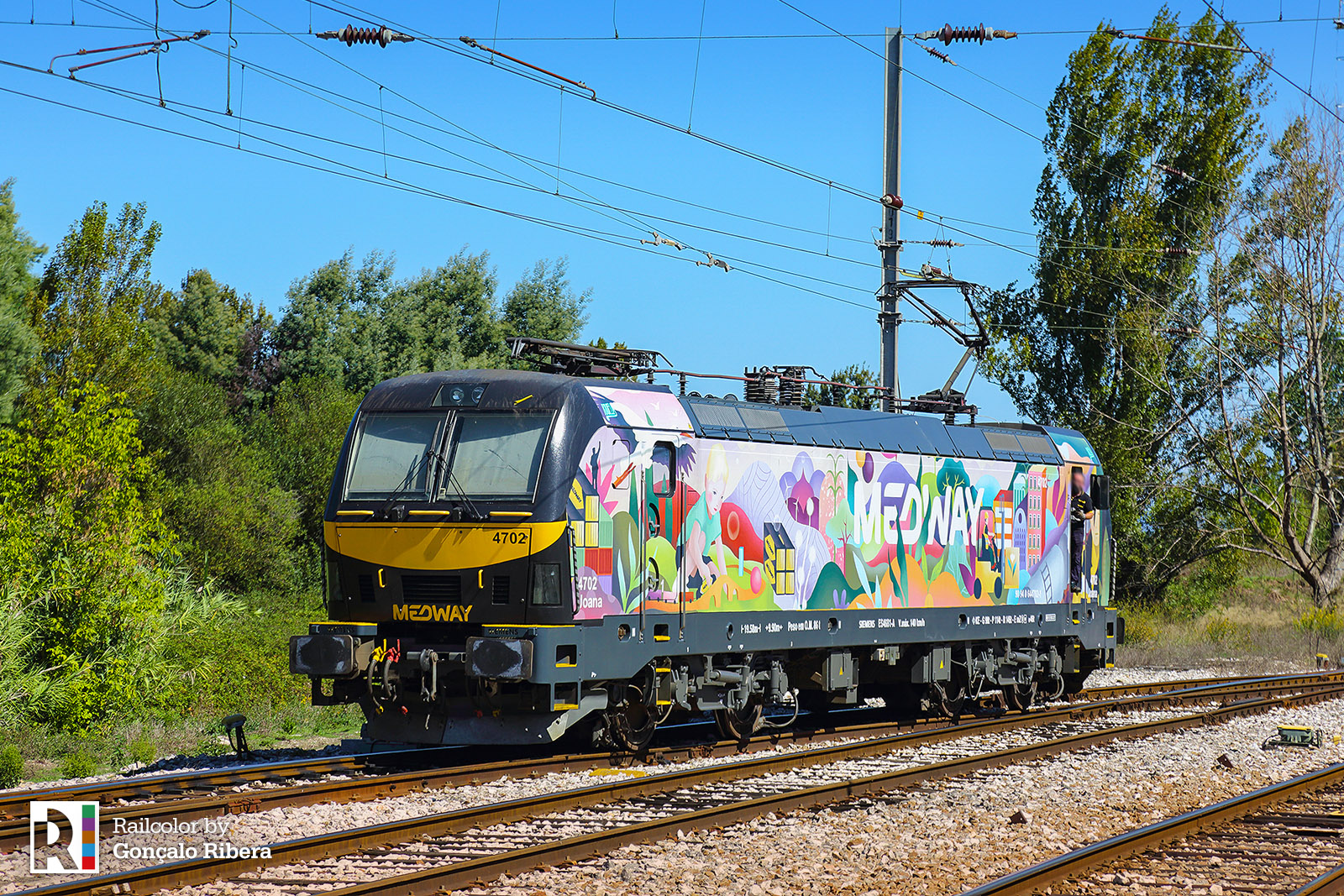 And later the same day it was driving a container service 51036 between  Alfarelos and Entroncamento. Enjoy the colorful view: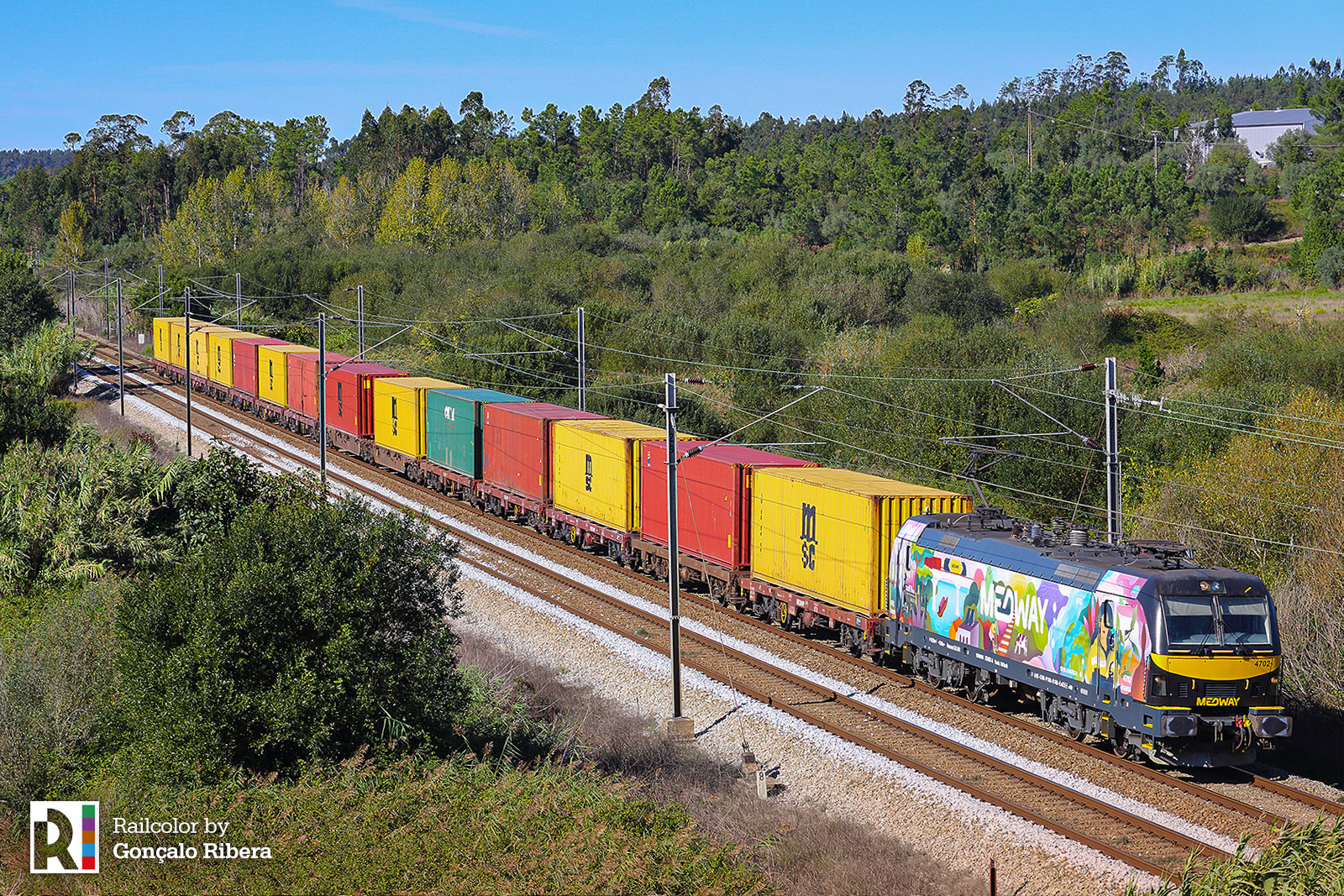 ---
To find out more about the overhaul process of Medway's fleet of 25 LE4700 locomotives, refer to our Expert article below:
[PT / Expert] Medway invests in the overhaul of its LE4700 fleet