mBlack is the new red in Portugal. Freight operator Medway has started to repaint its Siemens electric locomotives of the 4700 and 5600 series. They are receiving the black livery with yellow details which we already know from Medway's new Alpha Trains leasing locomotives, the E5033-E5036.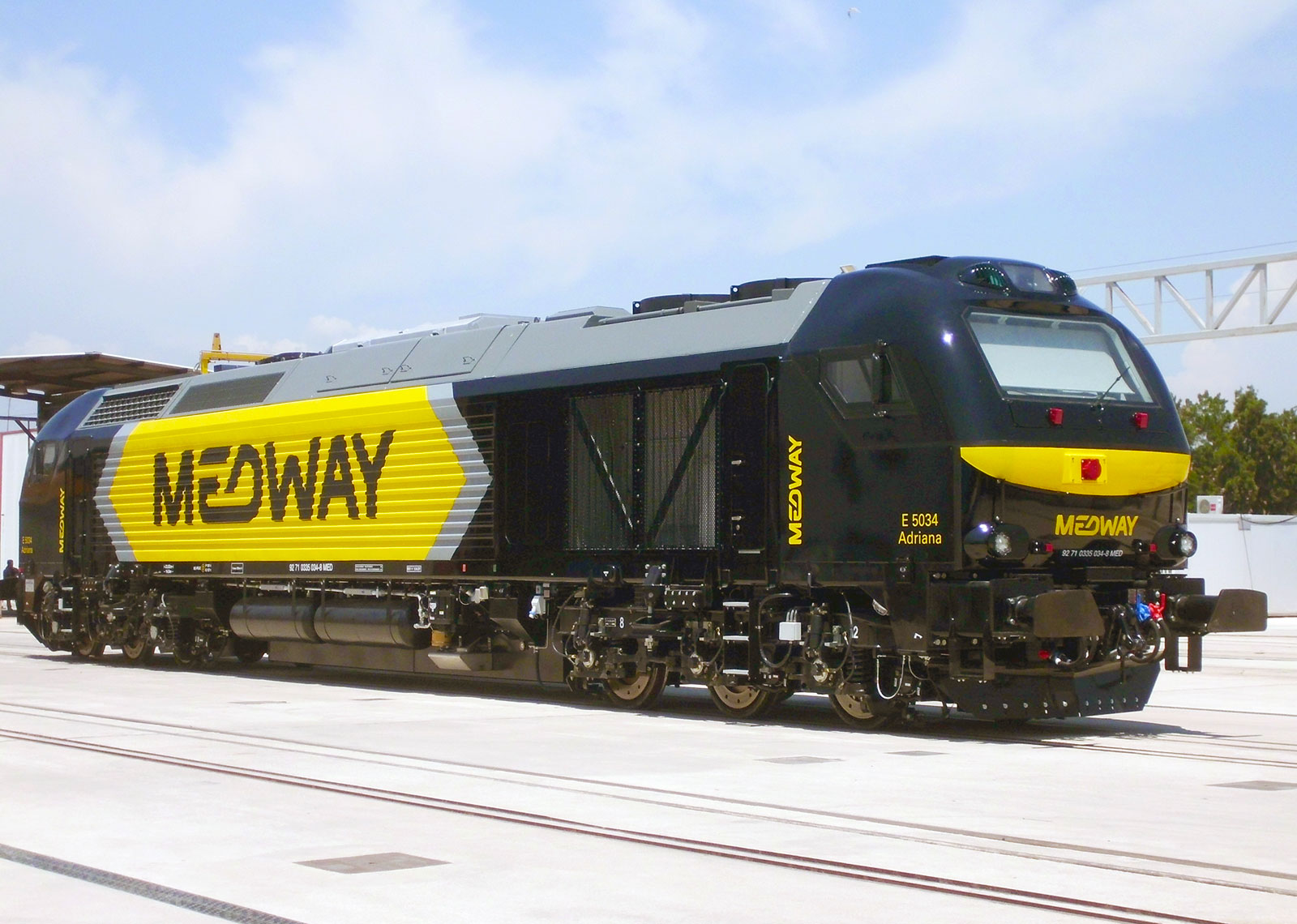 Up for a repaint are all 25 4700 series electrics and four 5600 series locomotives: no. 5623, 5625, 5626 and 5627. These locomotives became part of the Medway fleet when the Portuguese state railways (CP) decided to privatise (and thus sell off) its rail freight business CP Carga. Mediterranean Shipping Company (MSC) decided to buy CP Carga and renamed it Medway.
If needed, more 5600s are being hired from CP. At this moment, Medway also operates 5621, 5622 and 5628-5630.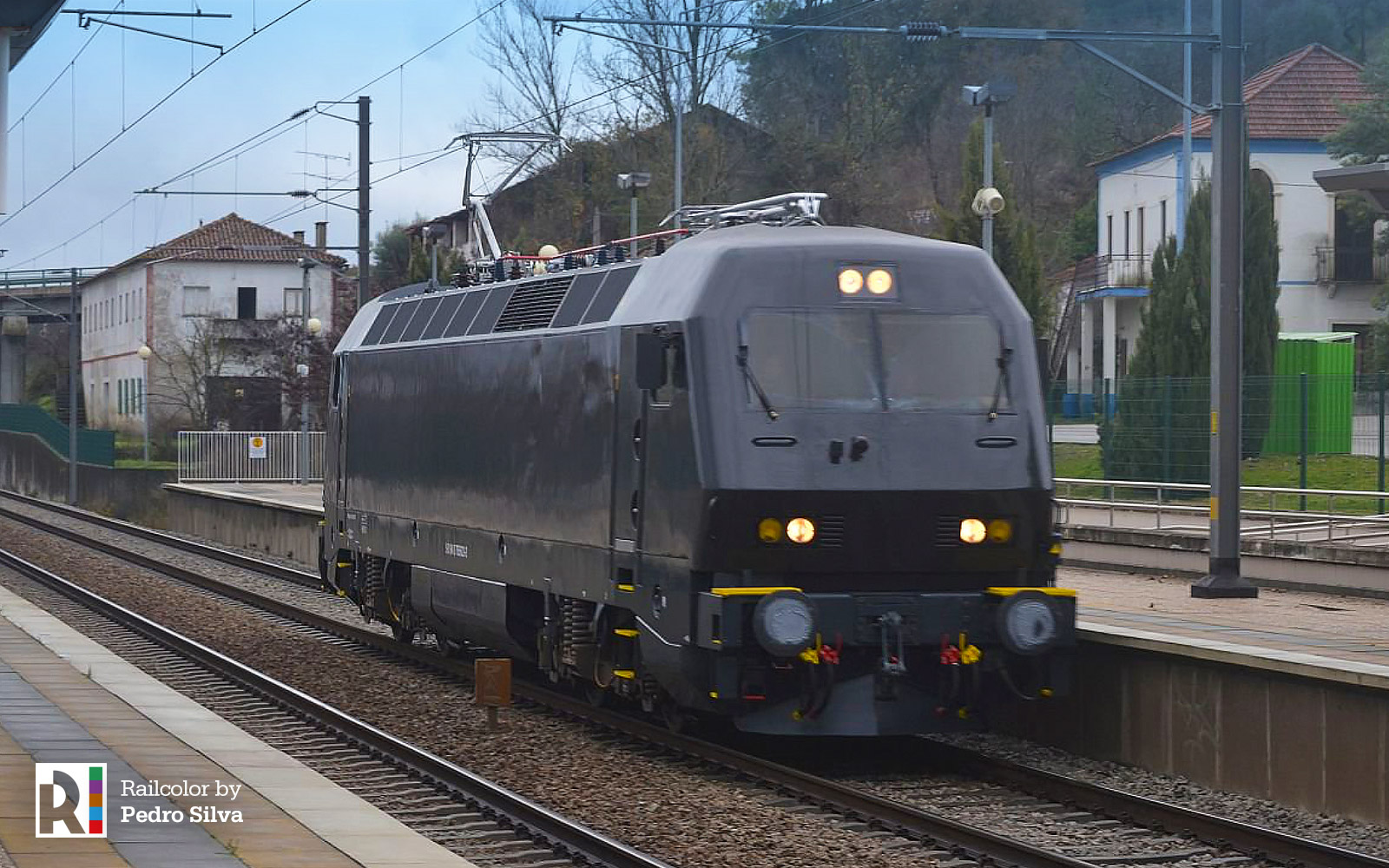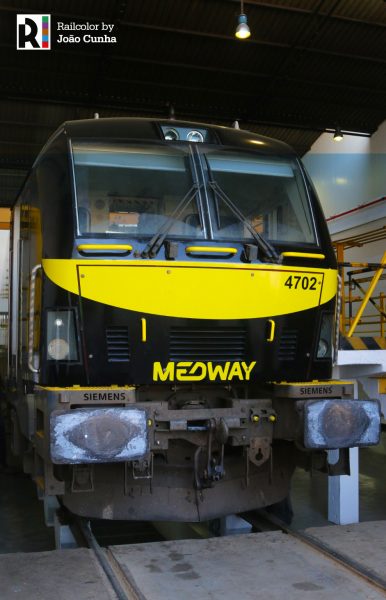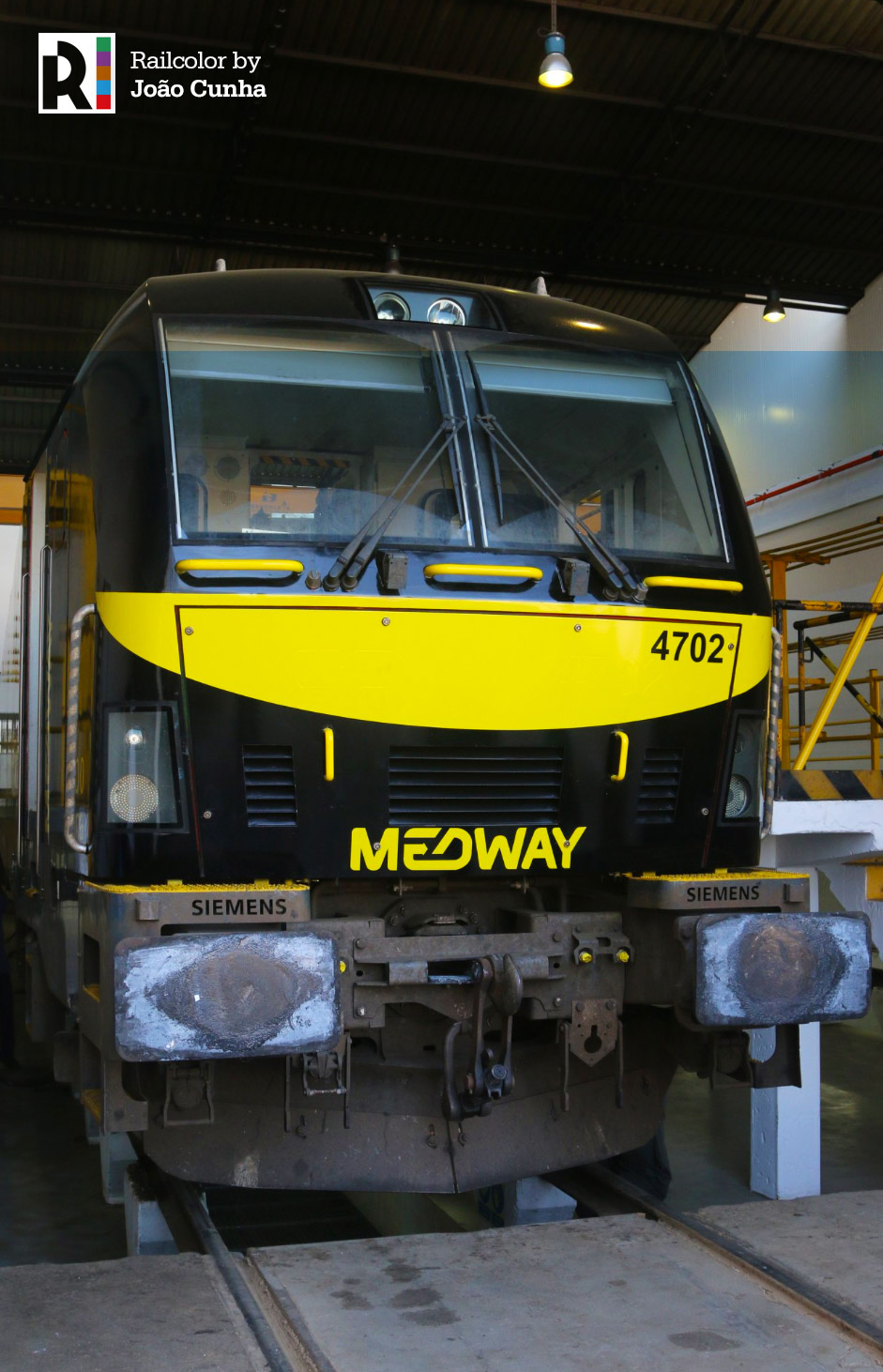 Locomotive 4702 and 5623 are the first ones we recorded that have been repainted. Above you see the 5623 in black base paint. Yellow details and logos should be applied by now. The 4702 you see on the left now has the name 'Joana'.
For the fans of classic locomotives: Also the 1903 'Eva', built by Alstom, received a Medway repaint, recently outshopped in yellow. Check a video here.
Both the 4700 and 5600 are Siemens products. The 4700 is a 25kVAC 4.6 MW version of SIemens' ES64U4 platform locomotive with a new cab design, which was later also used for the Vectron platform. 25 machines were delivered in 2007-2009.
The 5600 was derived from the first EuroSprinter design from the late 80s. It has the same body design as the 'Ur-EuroSprinter' and the design was exported to Spain and Portugal in the early 90s. The CP 25kVAC 5.6MW electrics were delivered in 1993-1995. The machines from the 5601-5620 number range are operated by CP and used for intercity services.
Update 20.01.2018: We have visual – on the first 5600 in full Medway livery: