The introduction of new power sources for rolling stock disrupts the terminology in the business. Another example is this newcomer from the British isles; Rolling stock company Porterbrook presents the "HybridFLEX", a battery and diesel multiple unit (BDMU) based on a Class 168 Turbostar train, in service for Chiltern Railways.
Chiltern Railways, active as passenger operator since 25 years, now also wants to cut the CO2 emissions of a Class 168 unit by 25%. In addition: 90% fewer particulates, and 70% less nitrous oxide. How? Porterbrook installed battery power packs installed, a project in cooperation with Rolls Royce. In battery mode, the train will be zero emission. Interestingly, journey time and route capacity, as the combination of diesel and electric power can enhance acceleration capabilities.
Interesting, related projects:
Bombardier-made 168 329 will start regular passenger service in September 2021, and, apart from saving the environment, it also has to save fuel and be less noisy.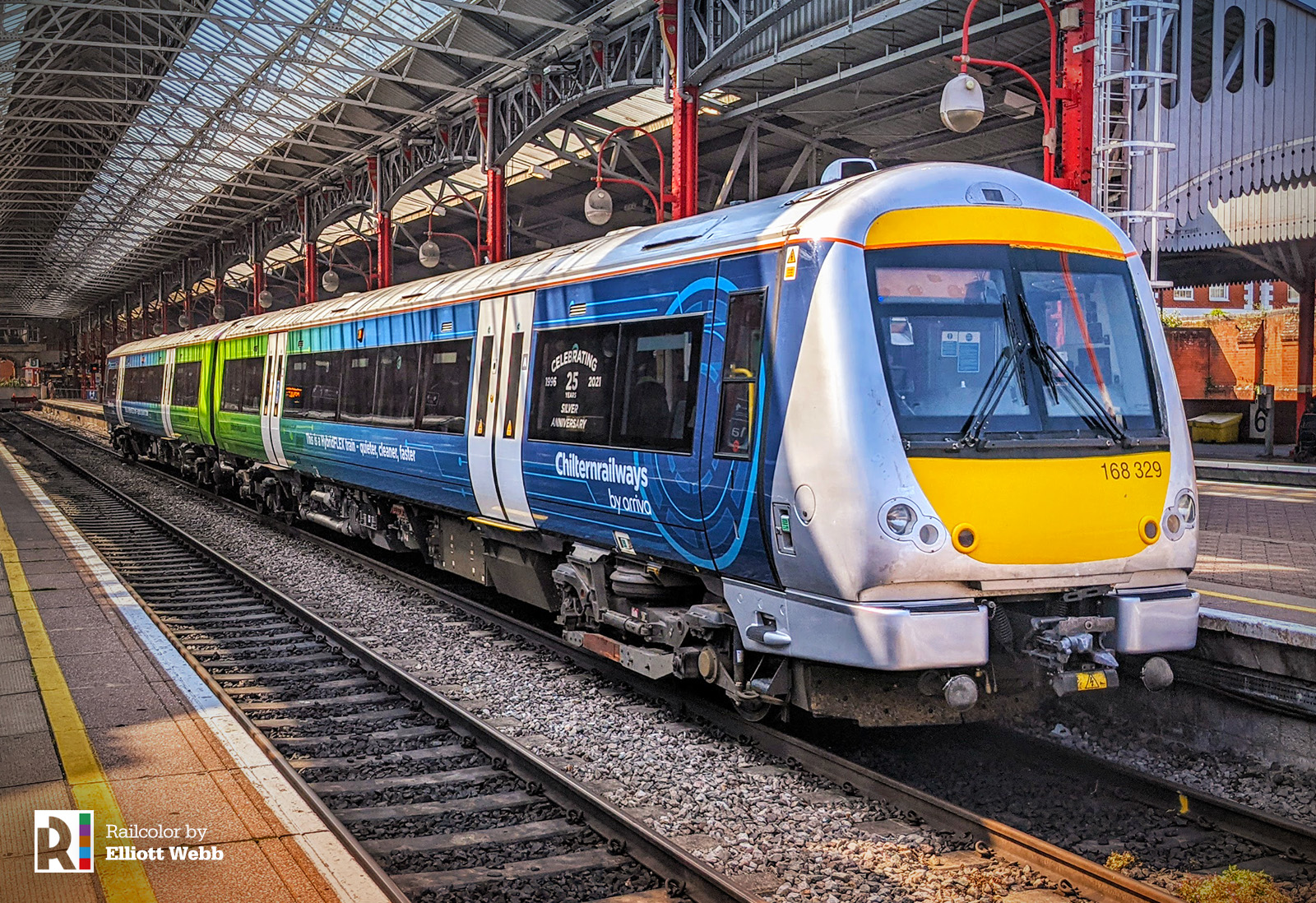 Chiltern has been operating diesel-only trains on the London – Oxford – Birmingham line for a quarter of a century now. Apart from Turbostar units, the Arriva-owned company also operates six Class 68 locomotives with sets of coaches in push-pull operation.
Testing on the Ecclesbourne Valley Railway
It is not the first time we see a new train concept being tested on a heritage railway line in the UK. Prior to its return to Chiltern Railways, 168 329 was subjected to a programme of tests between Duffield and Wirksworth on the Ecclesbourne Valley Railway.