On 20.08.2020, GWR introduced the newest member of its fleet; Class 769, the first tri-mode train in the United Kingdom, capable of running on third-rail (TMU), overhead electric (EMU), or diesel power (DMU). The converted train is a product of lease company Porterbrook and Wabtec-Brush.
 Class 319 + FLEX = Class 769
In April 2018, GWR announced an agreement with Porterbrook for leasing nineteen 'FLEX' tri-mode multiple units. Porterbrook's FLEX concept for GWR covers the conversion of existing Class 319 EMUs (third-rail 750V DC + 25kV 50Hz AC) into dual-mode trains by adding new powerpacks, one per driving vehicle. These powerpacks comprise a low emission MAN diesel engine, coupled to an alternator for the traction and auxiliary equipment. The converted trains are renumbered as 'Class 769'.
The modular design of the powerpack enables future replacement by battery packs of hydrogen fuel cells.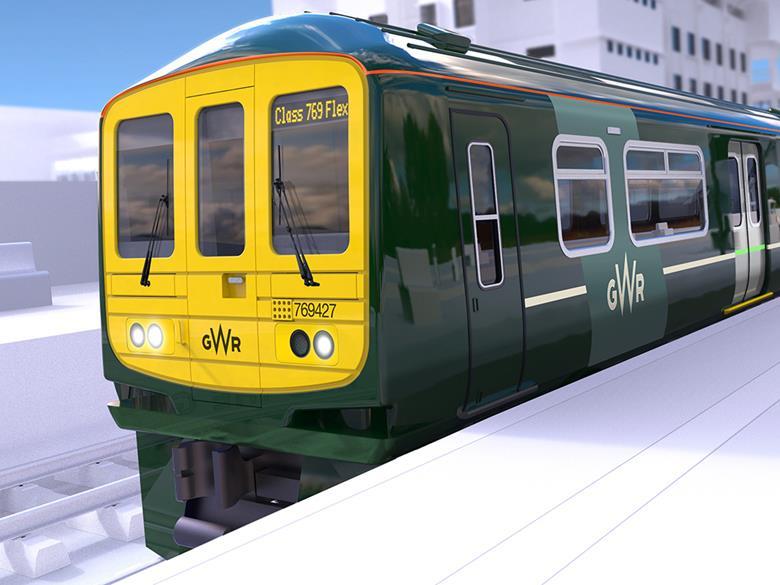 The 769s offer performance which matches or exceeds the DMUs they replace. They are a cost-effective alternative to brand new trains – with similar amenities such as Wi-Fi, power sockets, and air-conditioning. And as a bonus: better air quality.
The GWR units will be used on routes between Oxford, Reading and Gatwick Aiport, where their tri-mode can be used to its fullest.
Social media
Watch GWR's video on the tri-mode trains here:
Introducing the newest addition to the GWR train fleet! The class 769 is the UK's first tri-mode train running on third rail, overhead electric and diesel power. They will be in service later this year on our busy Reading-Gatwick line. pic.twitter.com/yyVz6Abupn

— Great Western Railway (@GWRHelp) August 20, 2020