Rolls-Royce has started the production of new 'hybrid-ready' MTU PowerPacks for Ireland's existing fleet of class 22000 DMUs, which will make it possible to convert these units to BDMUs (battery and diesel multiple units).
In total, Iarnród Éireann (Irish Rail) will soon have a fleet of 275 rail carriages of class 22000 DMUs (41 on order – 234 in service) made by Hyundai Rotem. These form multiple units in different lengths, varying from three to six cars.
The Class 22000 DMU fleet, in service since 2008, features (234) Rolls-Royce MTU PowerPacks that under refurbishment since 2018. Plus, 41 new PowerPacks are on order.
It made Iarnród Éireann (Irish Rail) decide to upgrade the PowerPack design and install new transmissions with which it possible to save up to 20% on fuel consumption. In August the first tests will take place with nine PowerPacks that meet the EU Stage V emissions standard. In 2021, these will then be converted to Hybrid PowerPacks including a battery.
Iarnród Éireann considers equipping all Class 22000s with batteries if the tests are successful.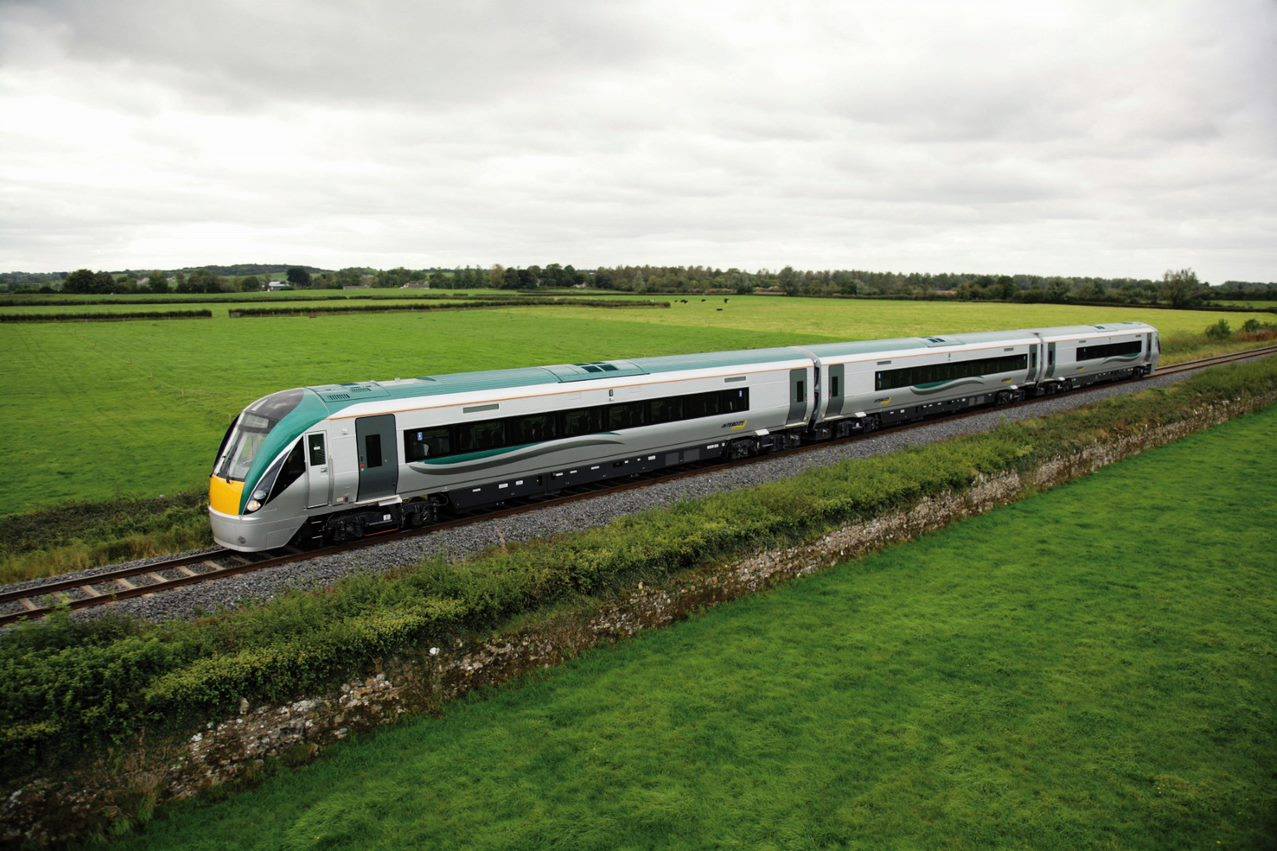 The 41 PowerPacks on order include an MTU 6H 1800 R86 diesel engine with a 375 kW power rating from the diesel engine as well as 150 kW from the electrical machine. Iarnród Éireann hopes it can cut a further 30% on diesel consumption as well as on its CO2 emissions when the DMUs are converted into BDMUs.