Better late then never. German operator Railsystems RP was the first operator to take delivery of Siemens' Vectron Dual Mode locomotives, earlier this year. And while Railcolor its first, white locomotive in action, the second one stayed out of our spotlights. A pity, because 248 002 got a proper livery:
Unlike 248 001, the second Vectron Dual Mode got more than just a logo. A full wrap in blue and silver celebrates the 20th anniversary of Railsystems RP:
The opposite side shows classic locomotives from the Railsystems RPs fleet, together with the slogan "Tradition meets modernity". We also see the logos of KraussMaffei and Siemens.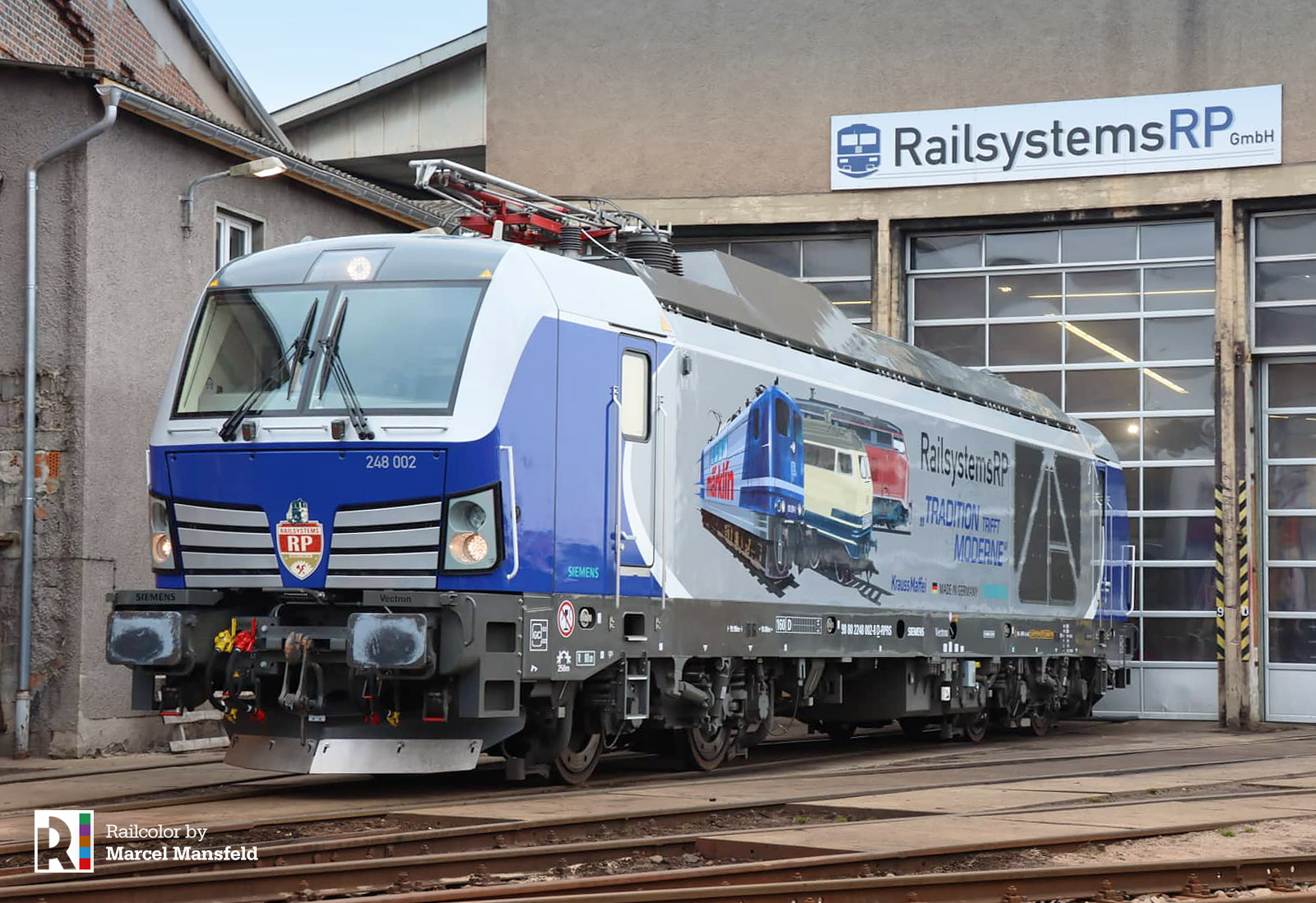 Last but not least a picture of the locomotive in action by cargoandnature: