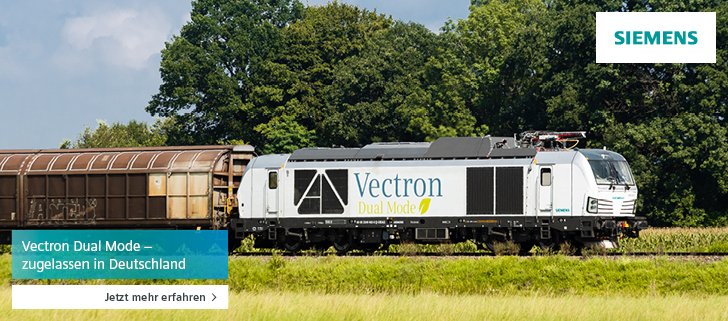 The start of 2021 marks an interesting project for Siemens Mobility in Bulgaria. The manufacturer decided to transfer a Desiro ML trainset to the Balkan country for certification.
Railcolor thanks Herbet Pschill, Razvan Popa (also on Flickr), and Martin Todorov (Onetime Trains on Instagram) for the photo and video shares.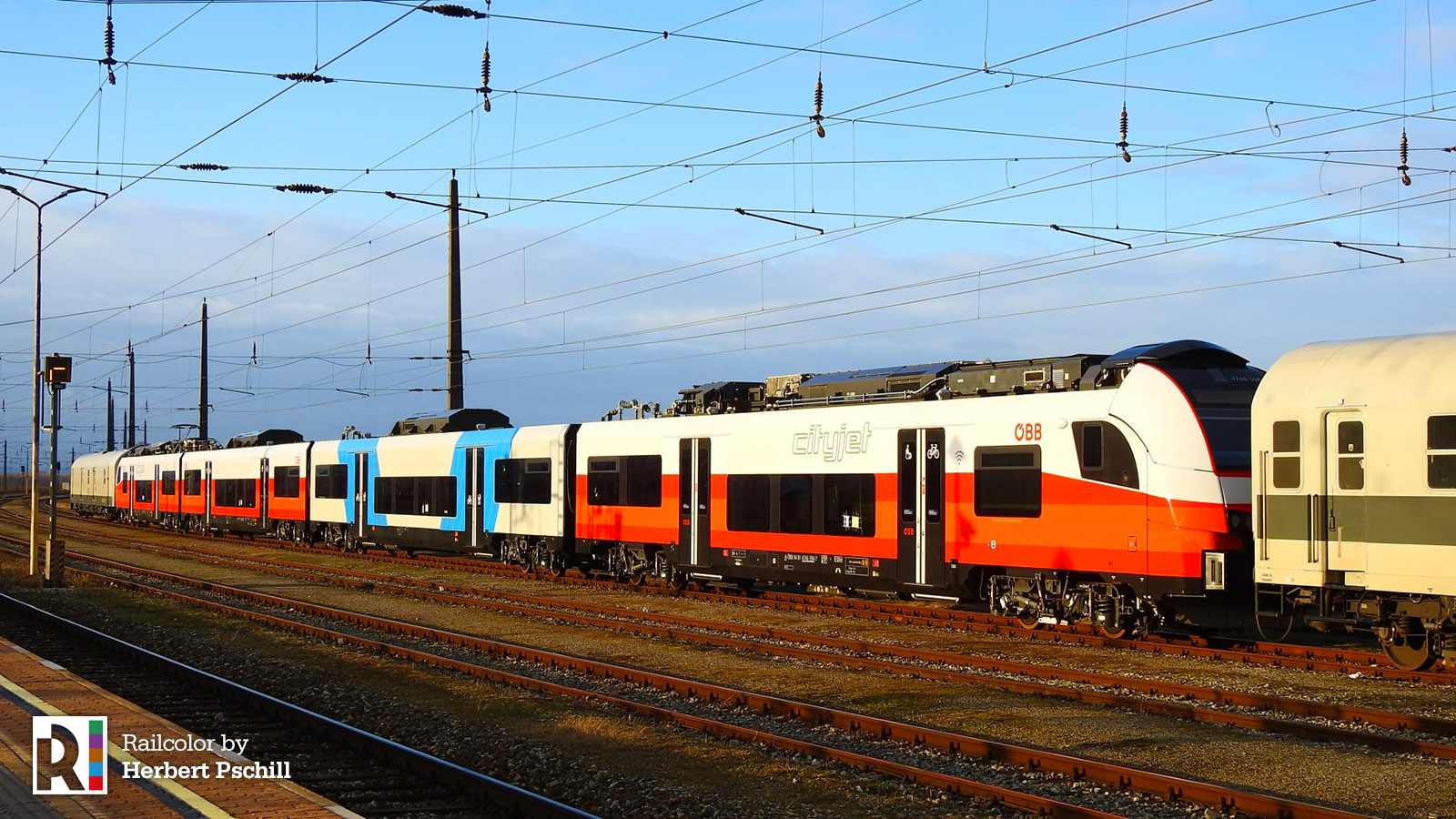 It all started on 13.01.2021 when this curious sighting occurred: an ÖBB Desiro ML (4746 096/596), supplemented with a future Alpha Trains/ODEG intermediate car, was spotted in Gramatneusiedl (AT) on its way to Hungary. And two days later, the Desiro was observed crossing Romania: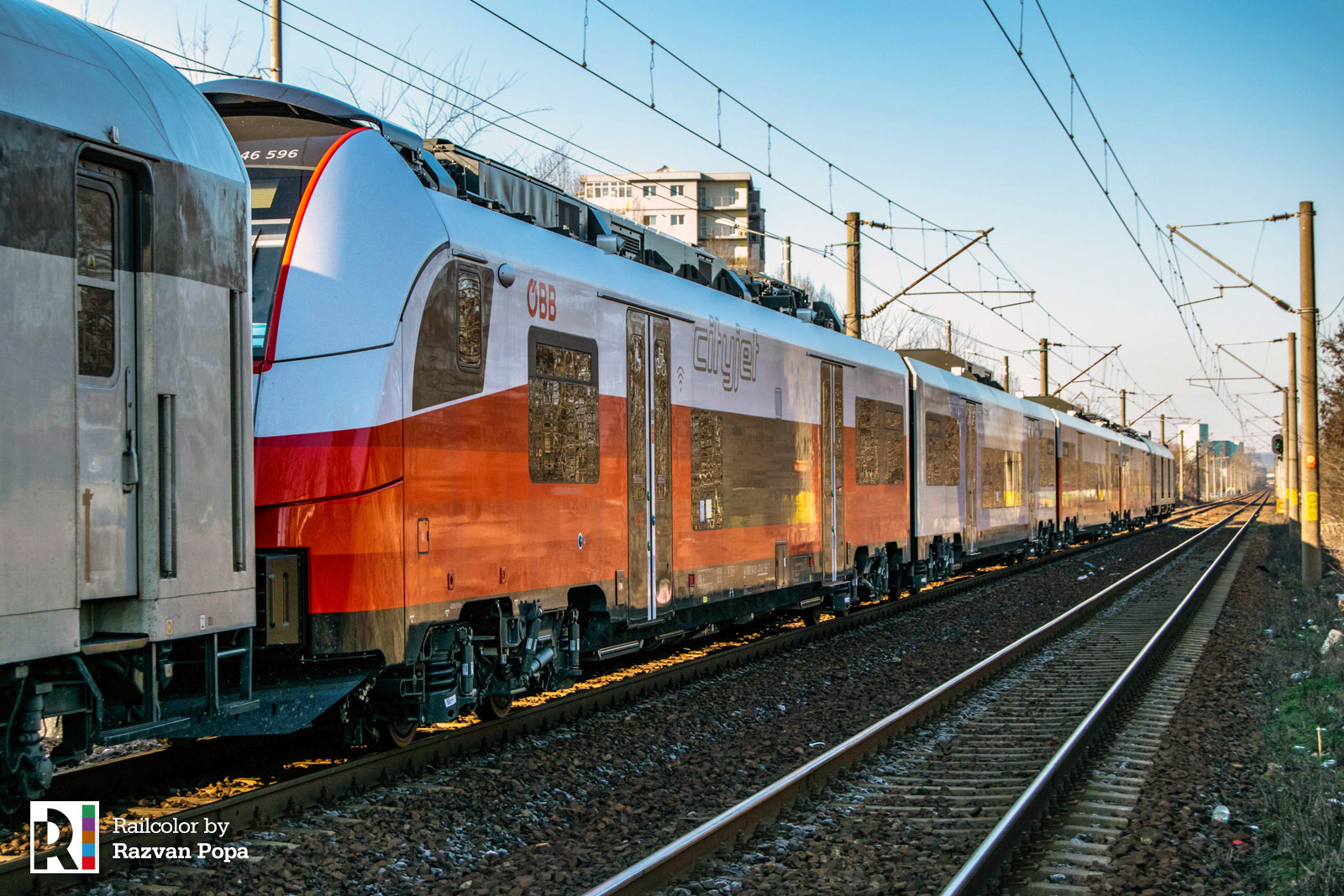 On 16.01.2021, the transfer train entered Bulgaria via the border town of Ruse. From there it headed to the second largest city of the country, Plovdiv. The image below depicts it at Todor Kableshkov station – HQ of PIMK Rail, which was also providing locomotive traction for the transfers within Bulgaria.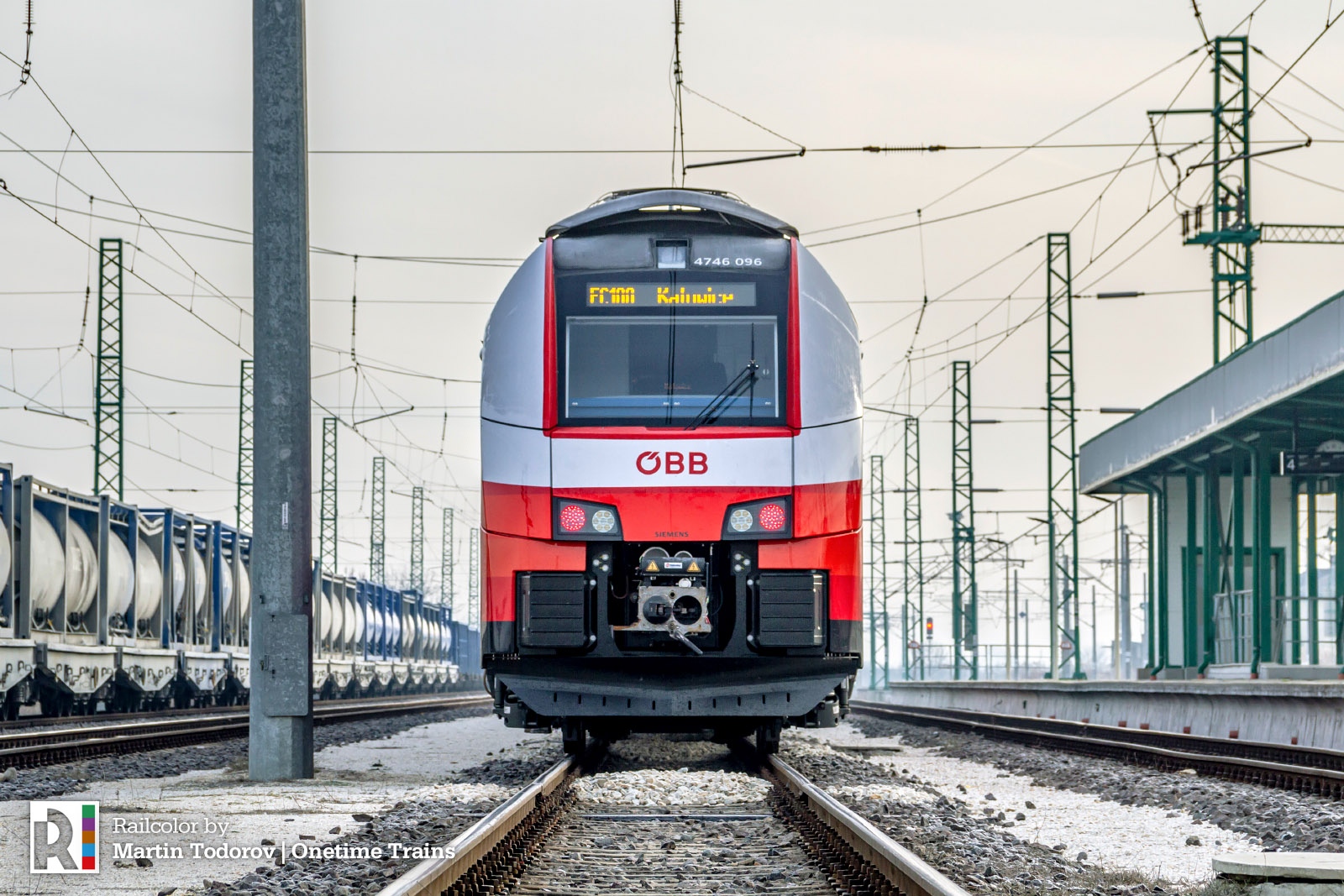 After some preparations, the certification test runs began on 20.01.2021, lasting three days. They were aimed to ensure electromagnetic compatibility with the Bulgarian railway network.
Unlike previously, the rides were carried out near Plovdiv and not Sofia, with trips being made to Karlovo, Kazanlak, Kaloyanovets, and Dolna Mahala (among others).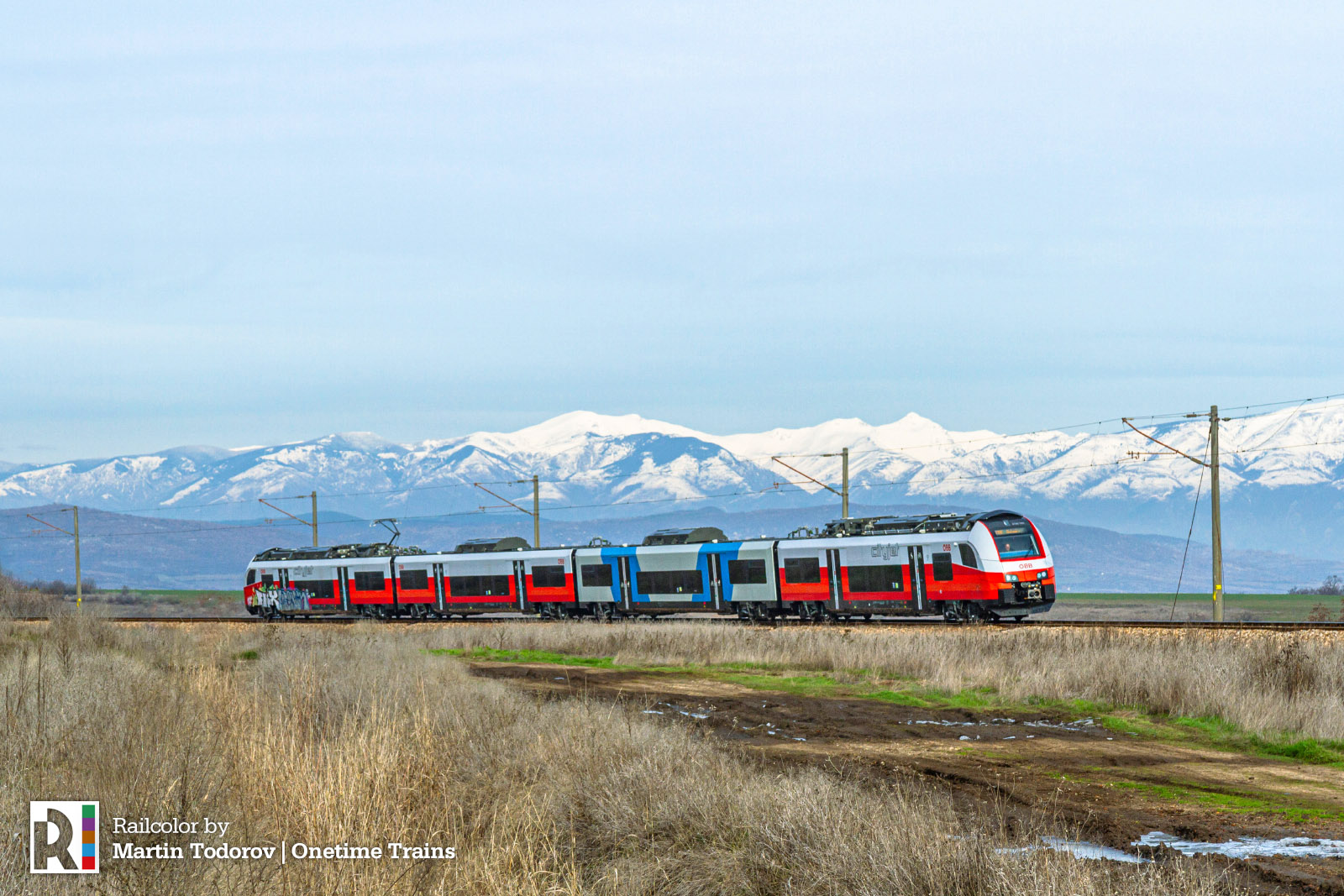 A graffiti mark to remember
And the tests began with a slight mishap. In the early morning of the first day of trials, the Desiro 'woke up' with a brand new graffiti on the left side of one of its end cars (see the image above).
As is the case with most EU countries, Bulgaria is also suffering from widespread graffiti attacks, focusing mainly on BDZ PP's rolling stock: EMUs and passenger cars.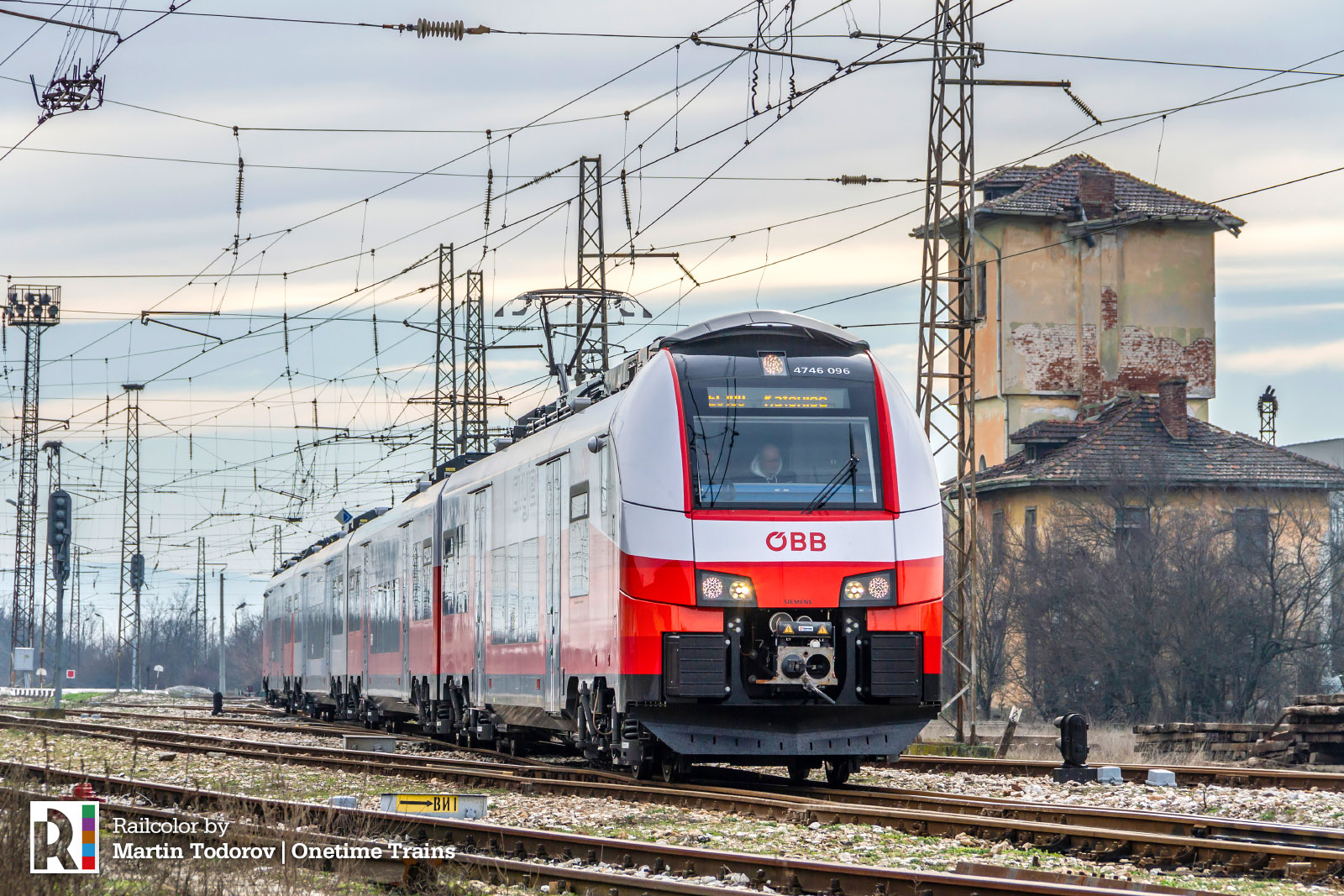 Potential client perspectives
Of course, there is always a reason to carry out such tests in advance. Ensuring compatibility before a potential order would bring the manufacturer a competitive advantage. In fact, BDZ PP did launch a tender for 16 EMUs that it desperately needs for its regional/IC services. However, that procedure appears to be on hold at the moment.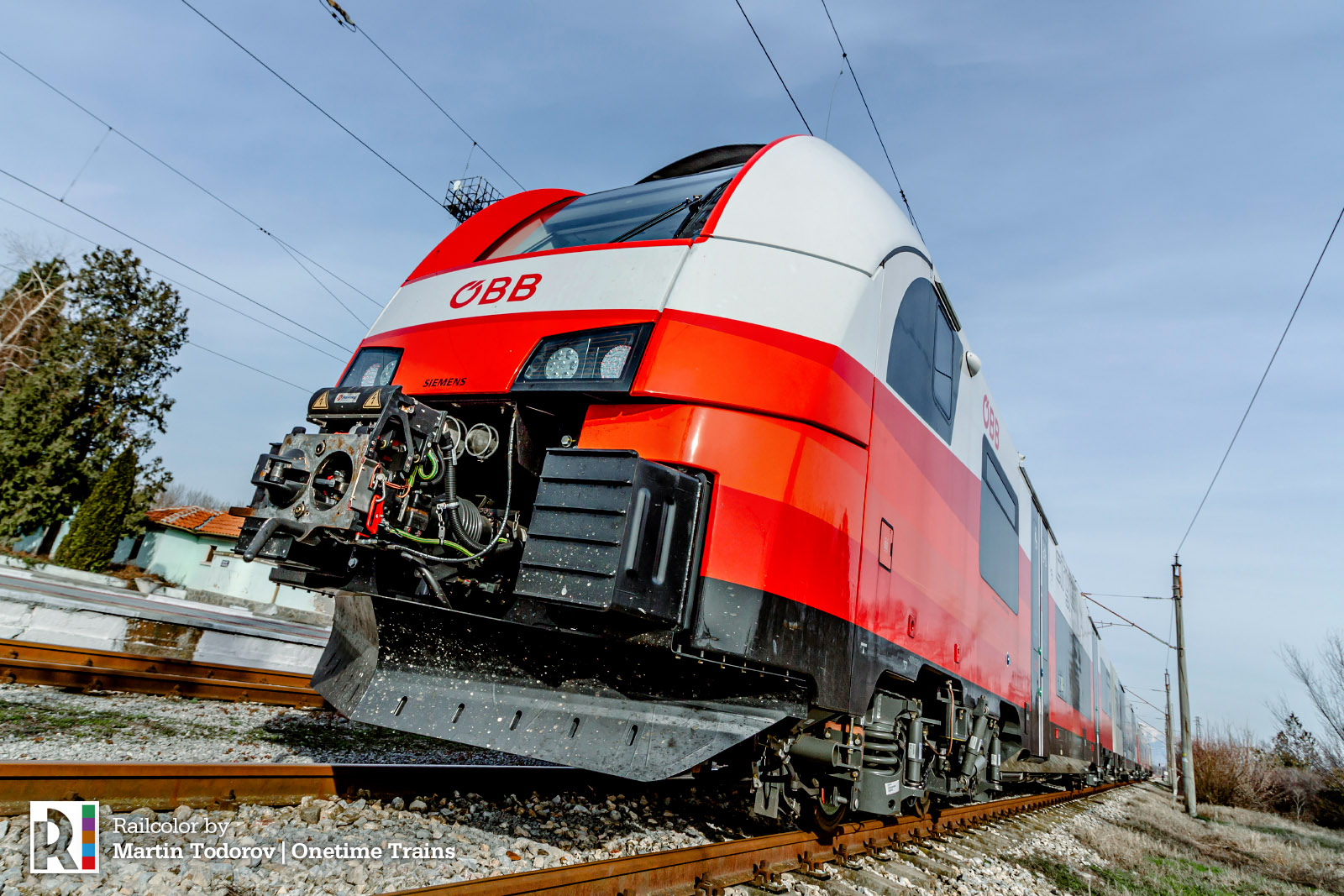 At the same time, it is worthy of mentioning that passenger railway transport liberalization is not yet a fact in Bulgaria, with the national carrier currently holding 100% of the market. Private operators have been, thus far, interested in freight transportation only. With a certified product readily available, perhaps this is about to change?
This photo-report ends with two interior shots from onboard 4746 096 as seen during a stop at Kaloyanovo station. Note that ÖBB owns two sub-versions of this Desiro platform: 4746 for commuter, S-bahn-like services, and 4744 which is configured for regional use.
With all test rides finished, this longer and different Desiro ML is set to go back to Austria in the coming days. In fact, its return trip started this afternoon.
Video
And now, time for the video:
The Desiro ML on Railcolor News
For an overview of all Desrio ML developments, check out the Railcolor News dossier by clicking this link.