Stadler Rail will supply eight new narrow-gauge EMUs to Ferrovie Autolinee regionali Ticinesi (FART). In 2023, on the occasion of the operator's hundredth anniversary, these units should be available for operation.
After the delivery of FLIRT TILO trains for the cross-border operation, the Swiss region of Ticino is about to get more 'Stadlerized'. In less than three years from now, four 3-car and four 4-car meter-gauge electric multiple units will replace the older rolling stock on FART's routes.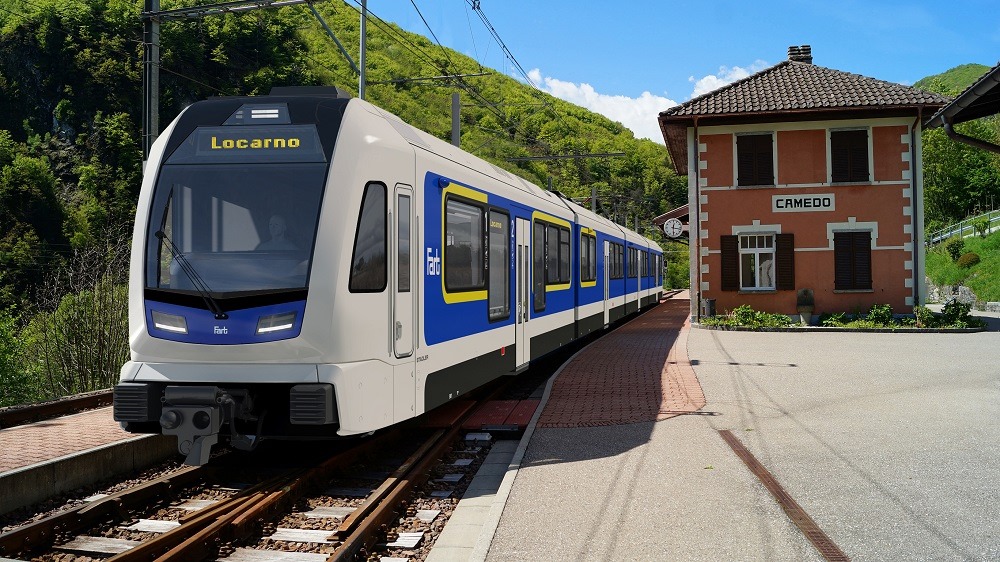 Technical specifications:
4x four-car units for the Locarno – Domodossola cross-border line – 63 m long, capacity 343 passengers;
4x three-car units for regional services in Centovalli (49 m long, capacity 264 passengers).
Experts insight: Current rolling stock of FART