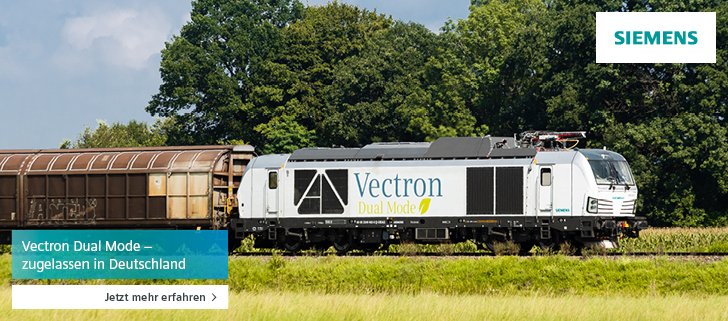 On 17.12.2020, Eisenbahngesellschaft Potsdam (EGP) presented the new design for Smartron 192 103. In cooperation with Railcolor Design and its partners Mukran Port Group and DBO bahnoperator, EGP has developed a design about the new Silk Road, via Mukran.
The three companyies have succesfully made Mukran, located at the Germany peninsula of Rügen in the north of Germany, the center point of their new rail transport connection between Asia and Europe. Freight trains arrive in Mukran from where they continue their trip per boat to the harbour of Baltiysk (RU), and vice versa of course. Mukran is Germany's easternmost deep-water port and is accessible to all ship classes operating in the Baltic Sea region.
The concept was launched in 2019 as part of the Belt and Road Initiative. Initially the freight trains, for which EGP only uses Siemens Smartron locomotives (EGP has four – 192 101-104), ran between Mannheim and Mukran. Later, a direct connection to Rotterdam was established. The container trains are up to 740 meters long.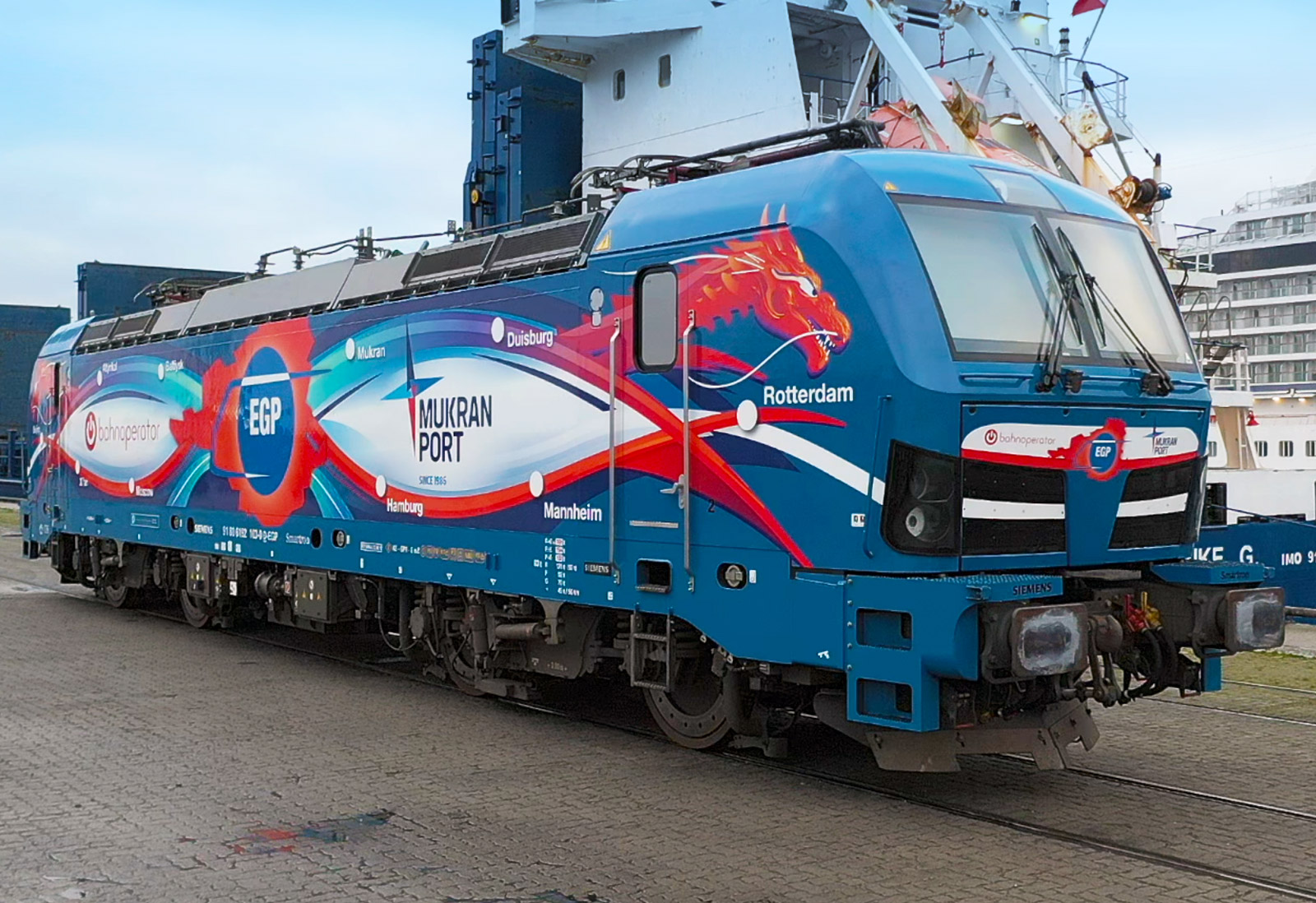 Railcolor: Siemens delivered four Smartron locomotives to EGP in 2019. Three machines got EGP's network design, yet 192 103 kept its Siemens Smartron branding for the time being. That has now changed with the new 'Dragon' design.