People that follow us on Instagram saw it (almost) live: on 03.09.2019 locomotive 192 101 was officially presented in Hamburg. The pastor of St. Pauli came to the Waltershof section of the harbor to give the locomotive his special blessing. Impressions of the day: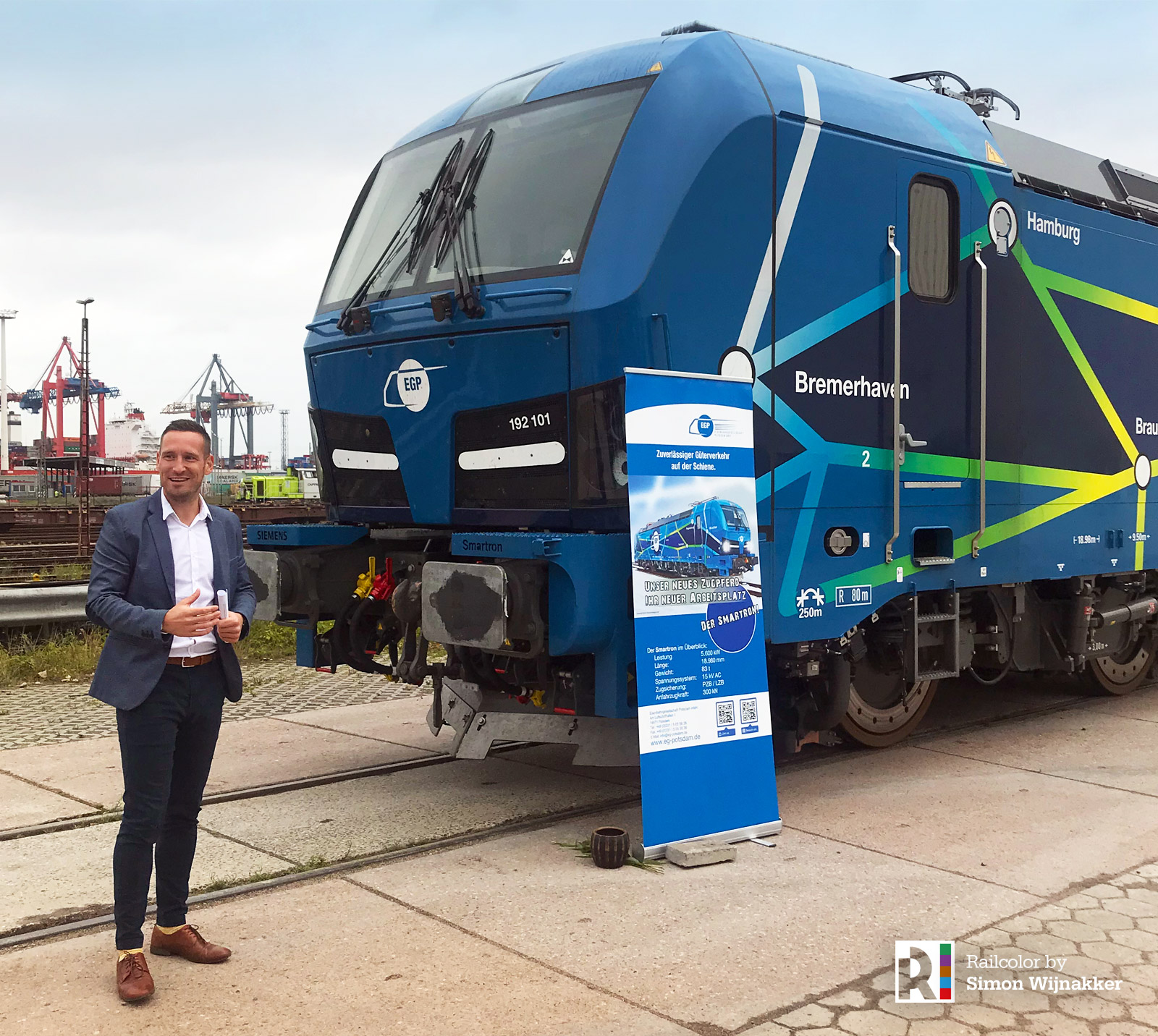 Christian Becken, project lead intermodal of EGP, opened the ceremony – In June 2019, EGP took delivery of four new Smartron electric locomotives, 192 101-104, a significant step for the rail operator regarding the modernization of its fleet. The machines are predominantly used for car trains on the north-south axes in Germany and cover 500 kilometers per day or more.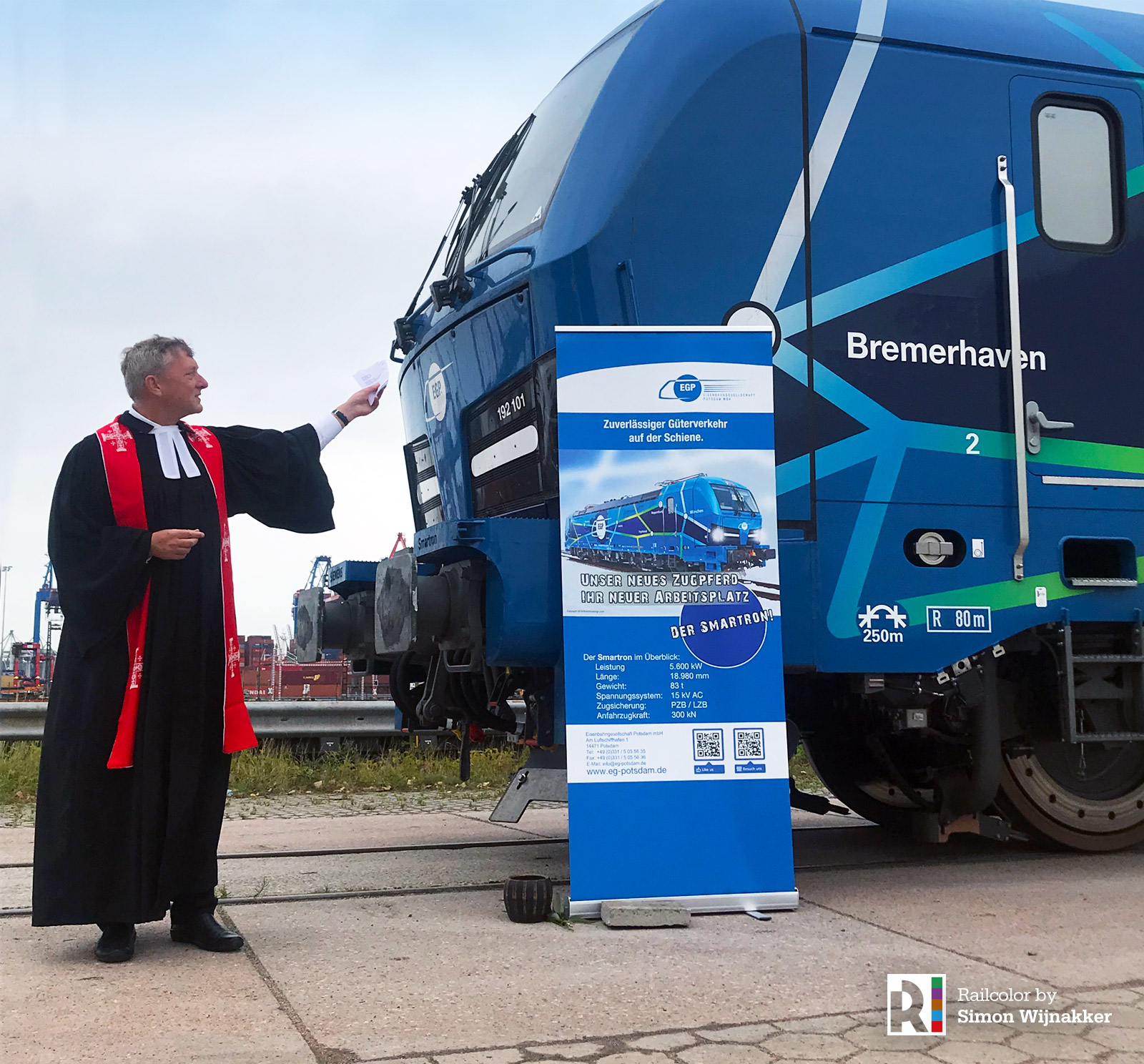 Then it was time to ask for an official blessing for the locomotive. During the ceremony, the locomotive was named 'Hamburg'. During the day the locomotive was available for people that were interested in becoming a train driver. We took the time to make some extra 'arty' close-ups:
This locomotive's livery was created by Railcolor Design – our department for vehicle styling and trim design. You are interested to work with us? Feel free to contact us.

In social media:
https://www.facebook.com/egpotsdam2016/videos/231855207738759/