Soon, new Smartron locomotives will enter service on Germany's rail network. Eisenbahngesellschaft Potsdam (EGP) will take delivery of four machines, starting with the 192 101, that will be operated in Germany. Railcolor created a new livery for the locomotives – depicting both EGP's regional commitment and its nationwide ambition.
EGP has its roots in the German Prignitz region, north of Berlin. But its new locomotives will be operated across the whole country, hauling long-distance freight trains on the north-south axis from Bremen to Passau for example. The 'connected' design depicts a silhouette of EGP's home region and the most important destinations in its nation-wide network.
"We wanted something new, different from our usual locomotive designs" says EGP Managing Director Mathias Tenisson. "We want to create a distinctive image for our new generation of vehicles from Siemens, and our employees should identify with us as a regional company," Tenisson continues.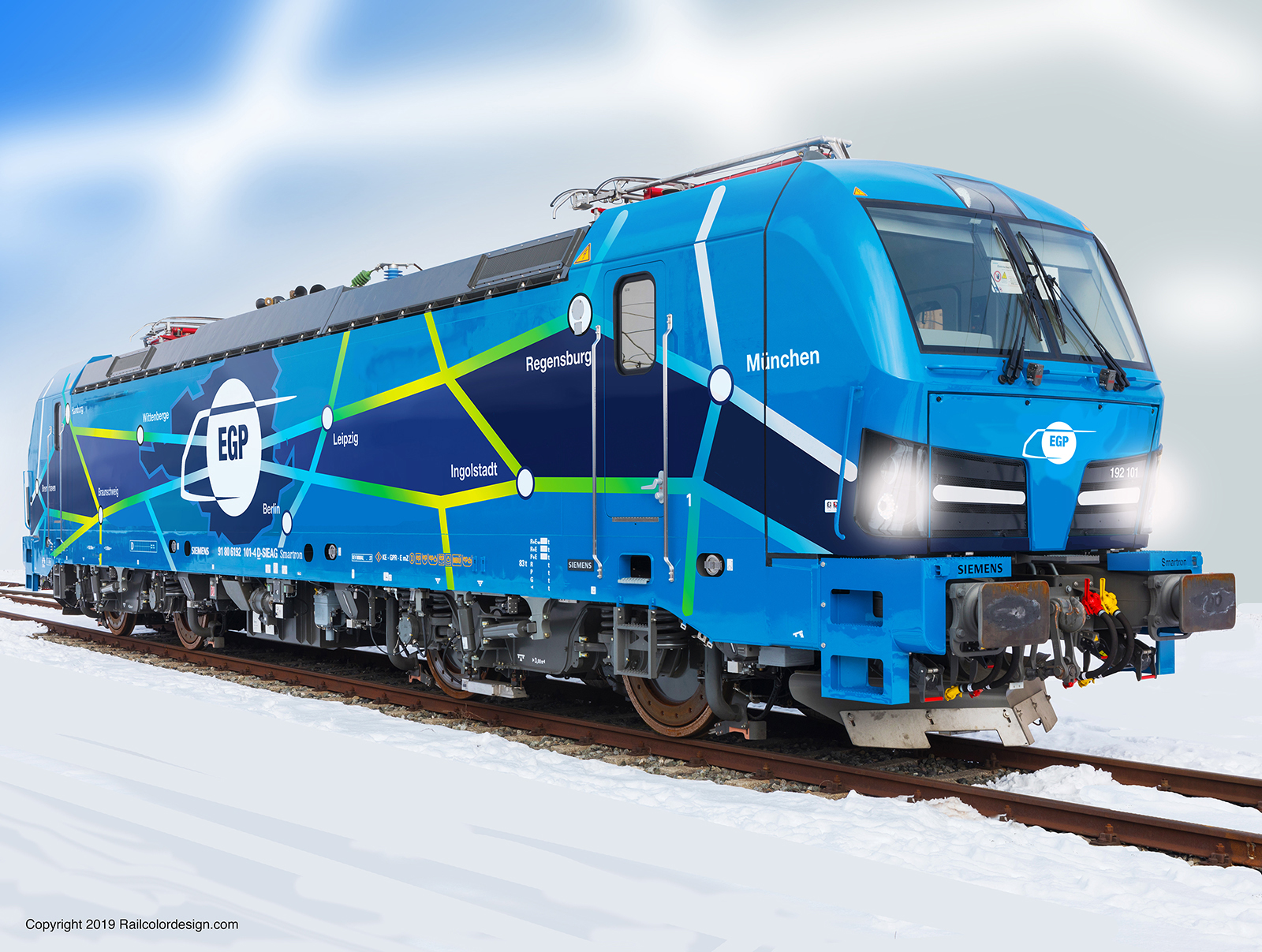 EGP signed the purchase agreement for three Smartrons from Siemens in July 2018. Since then it was decided to add a fourth locomotive to the order. Siemens will deliver the first machine within nine months – 192 101 and 102 will be commissioned this month, 103 will arrive in April.
EGP was the first company to order Smartron locomotives from Siemens, which are specially developed for German domestic freight services: 160 km/h, 5.6 MW, 15kV 16 2/3Hz AC only.
Railcolor is a design agency specialising in the design and styling of railway rolling stock, and located in Berlin. It has customers all across Europe such as SBB Cargo International, Akiem, RATH Gruppe and Hupac.