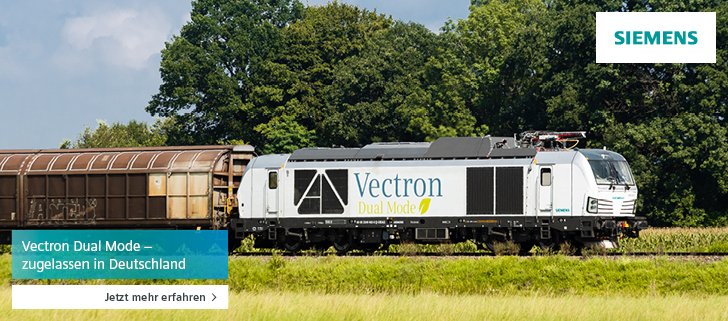 mgw Service is no more, Akiem technik is the new name for Akiem's integrated rolling stock leasing, management and maintenance services. The launch of the new brand is the visible result of Akiem repositioning itself during a period of considerable growth and during a time with several big challenges such as the Covid-19 pandemic and its economical effects, growing environmtal awareness and the highly desired modal shift towards rail.
Fabien Rochefort, CEO of Akiem: "This transformation involves restructuring our technical and industrial capacity, strengthening our European maintenance ecosystem, and putting out an integrated service offering that we want to be a standard-setter for the market."
In early 2021 Akiem will launch a new full-service offer – an integrated solution 'with ambitious targets for responsiveness, availability, reliability and safety'. It is setting up a supply chain for spare parts and major components covering for products of the five best-known manufacturers. Akiem will be able to carry out maintenance operations on fifteen different types of vehicles.
Akiem rolling stock in the news:
Interesting is that Akiem is transforming to meet the needs of freight operators, new night train services, and regional transport services being put out to competition. Akiem technik will be offering its services for Akiem rolling stock and to customers that operate their own fleets as well.
New in the market for passenger trains
During the past years, Akiem fleet of lease locomotives has been growing steadily. Currently it comprises around 600 electric and diesel locomotives. Earlier this year the company entered the market for passenger trains after taking over Macquarie Rail which also had EMUs and DMUs in its portfolio.
Another significant step was the acquisition of German maintenance company mgw Service in 2017. Under Akiem ownership this company has been expanding its maintenance activities throughout Europe – and now it has a new name.