Operail has started operator in the land of thousand lakes. The newly broad-gauged Wabtec Powerhaul locomotives were coupled together to provide traction to the first load of wood.
Railcolor News would like to thank Eemi-Rasmus Heino for his photo contribution. Follow @rautatievideot on Instagram for more trains from Finland!
At the end of June 2020, some of Wabtec's never-deployed Powerhaul locomotives found a new owner. It was a Finnish subsidiary Operail Oy, which was getting ready to enter the liberalized freight rail market and join VR Group and Fenniarail on these Nordic rails.
On 03.11.2020 preparations were completed and the six-axle locomotives (29008 and 29010) started with a wood train in double-traction. The route started in Vainikkala at the Russian border and ended at the port of Koverhar, approximately 350 km away. The operator of this port, Oy M. Rauanheimo Ab, is focusing mainly on dry bulk cargo, and it is the first customer of Operail Oy.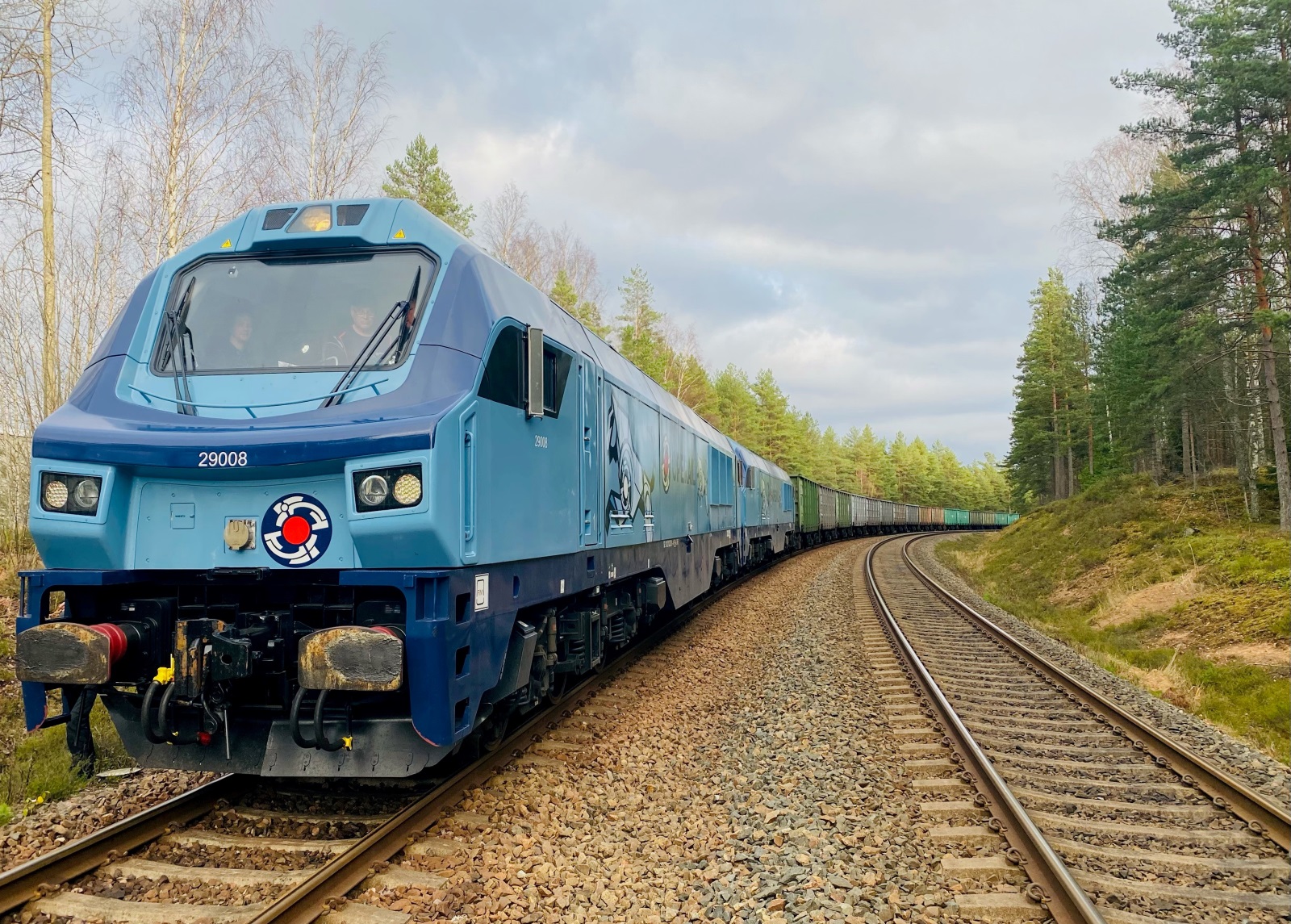 Did you notice?
The locomotives now feature an animal element too. What seems to be a canine jumping on its prey is a new livery component on both of the locomotives currently in operation in Finland: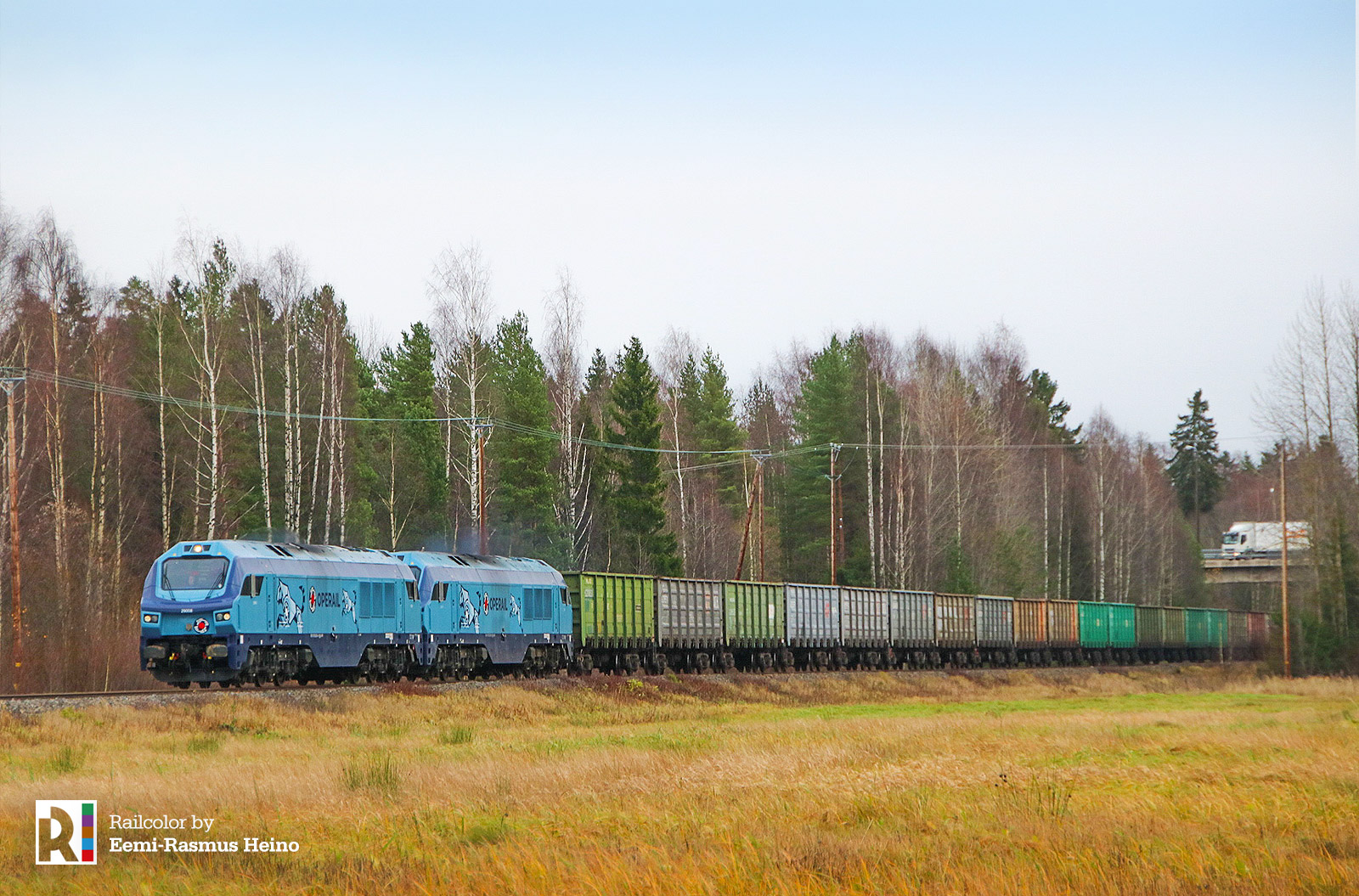 Update 05.11.2020: 
Railcolor News was curious about the story behind the new canine beast on the side of locomotives. We have addressed Operail with an inquiry about it:
"Our brand illustrations are a vision of the future of railways and logistics: robotic animals, intelligent machines, and means of transport. The illustrations are in a way Operail's figurative view of the future, a set of visual metaphors." Priit Ramat, Communications Manager, Operail