Colas Rail is set to expand its fleet with a further seven type PH37ACmi PowerHaul locomotives. On December 16, 2016, locos 70811 and 70812 (both in an advanced stage of completion) were out on test at the GE Transportation production facility in Erie. Delivery of all seven locomotives is scheduled to take place this year.
With the seven new locomotives, Colas Rail raises the number of PowerHaul locomotives in its fleet to 17. The first ten locomotives in the fleet were delivered to the UK-based operator in 2014. Other than locomotive 70801, the designated 70802-70810 were built and assembled in Erie by GE Transportation. The former was the first PowerHaul locomotive to be assembled by Turkey's Tülomsaş as demonstrator locomotive DE 37001 / 70099.
Colas Rail is one of two British freight operating companies (FOC) that have PowerHaul locomotives in their fleet. Freightliner Group ordered 30 locomotives in 2007, which made it the launch customer for UK-size PowerHaul locomotives. However, the Freightliner's fleet comprises of only 19 locomotives as locomotive 70012 was dropped from a crane back into the hold of the ship and never delivered to Freightliner. Furthermore, delivery of the final 10 locomotives (70021-030) never materialized.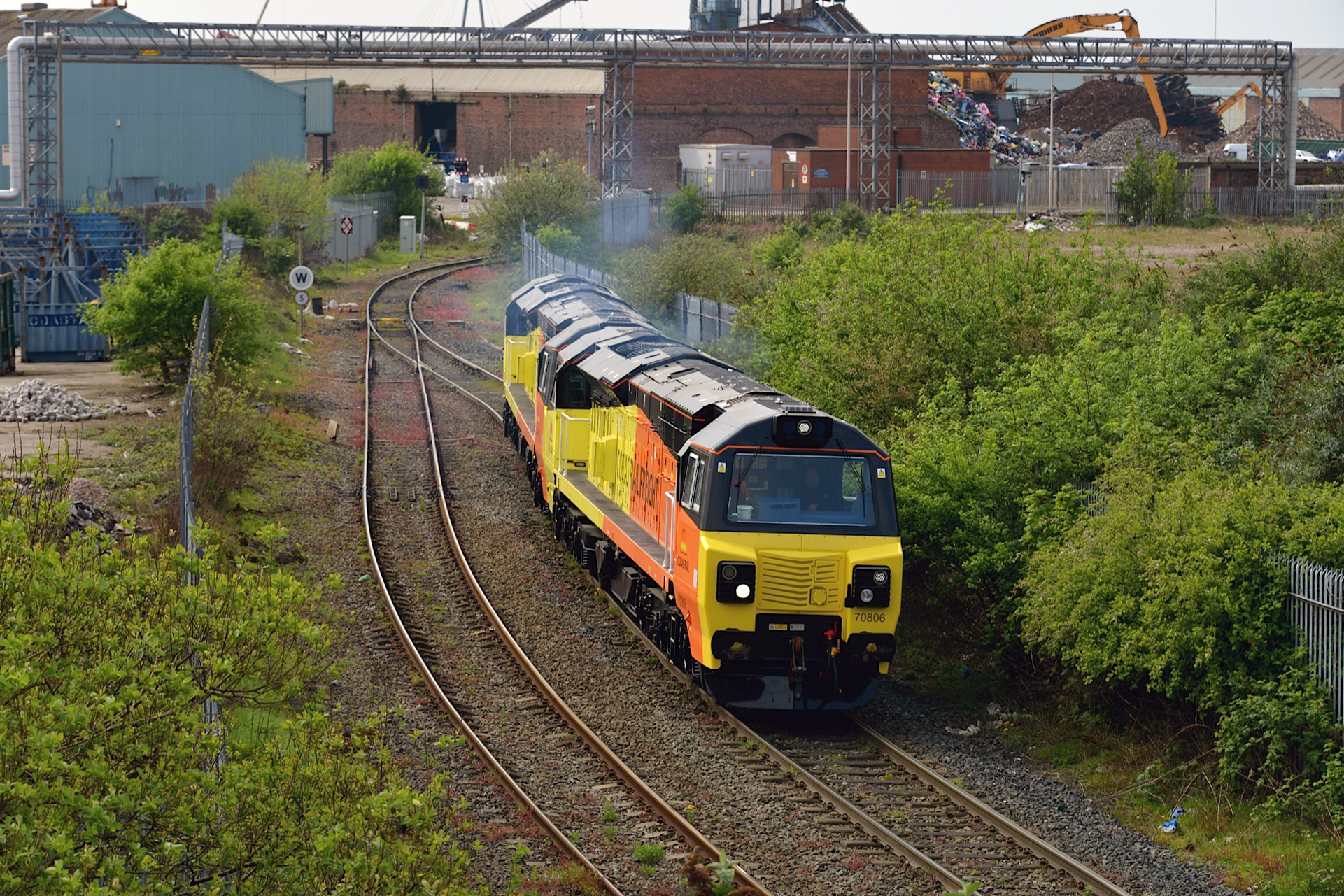 Learn more about the Colas Rail Powerhaul locomotives on MainlineDiesels.net.
Update 01.04.2017: in social media:
@ColasRailUK 70814-817 have started their journey to the UK…. pic.twitter.com/OQOSkgIqBv

— Pip Dunn (rail info) (@50039implacable) March 26, 2017
This should get the lads and lasses at @ColasRailUK all excited. Personally, I still prefer a 37, but good to see investment of this level pic.twitter.com/QPhz0ZSaGg

— Pip Dunn (rail info) (@50039implacable) March 30, 2017