Once again: "PowerHauls on the move". We never had the chance to witness them driving trains in revenue service, and now it looks like they are going away for good. Three locomotives from Heavy Haul Power International GmbH (HHPI)'s fleet were sighted traveling across Bulgaria over the weekend on their way to Turkey.
We thank Dimitar Mitkov for sharing his pictures with us. Check out his Flickr profile for more railway impressions from Bulgaria.
Originally developed by GE Transportation and assembled by Turkey's Tülomsaş, these PowerHauls were intended for the European market. HHPI acquired a total of nine units of the series. Authorization tests followed, but eventually, the operator did not want to deploy them on regular services anymore.
In the past weeks, we are observing some of these locomotives on the move and it looks like their long inactivity in Cottbus has finally come to an end.
A trio passing through Bulgaria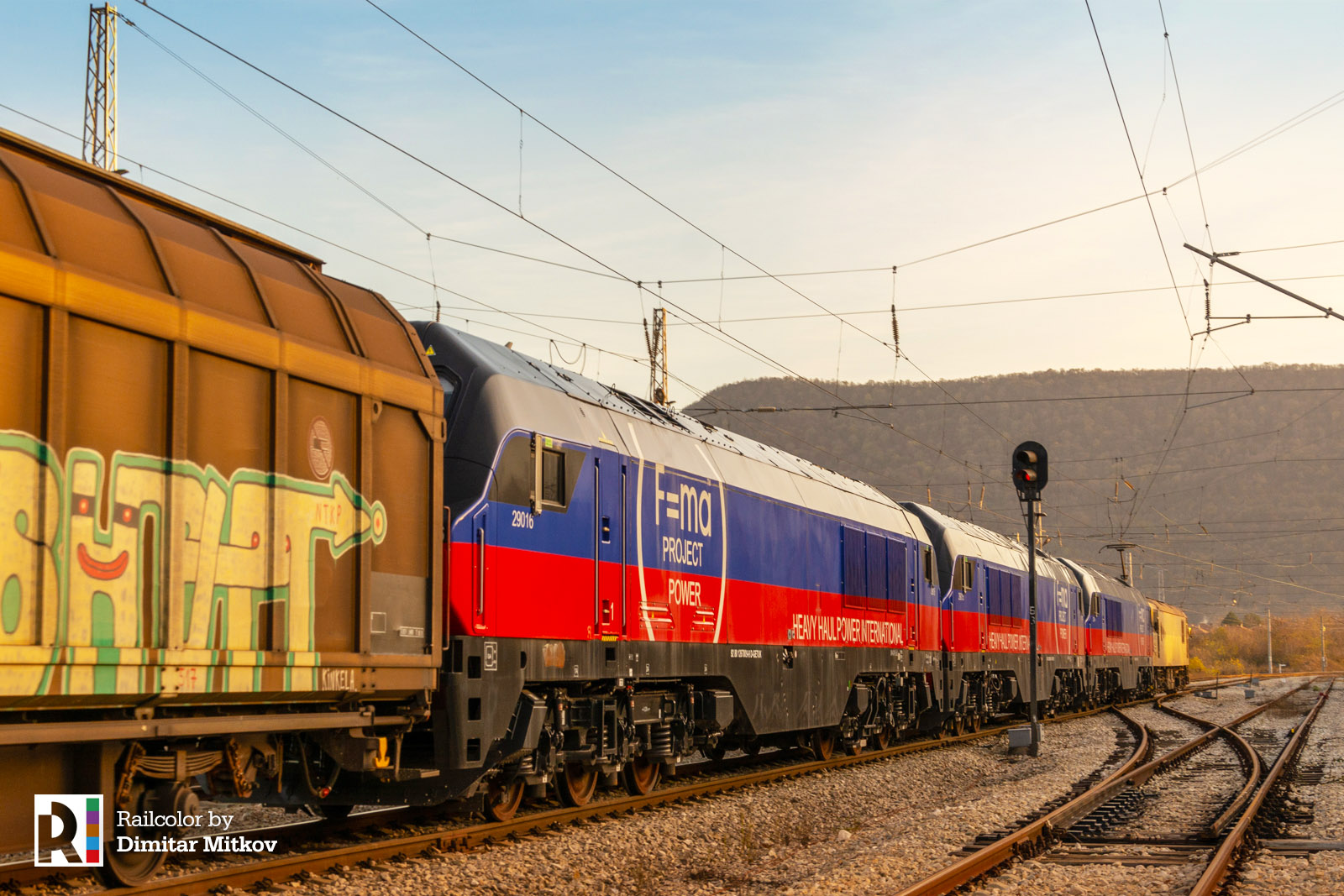 These pictures show three locomotives of HHPI's fleet passing through Bulgaria on their way to Turkey:
29014 = 92 80 1267 007-3 D-GETUK / works number: TLMGE 008 (2014);
29015 = 92 80 1267 008-1 D-GETUK / works number: TLMGE 009 (2014);

29016 = 92 80 1267 009-9 D-GETUK / works number: TLMGE 010 (2014).

DB Cargo Bulgaria was seen driving the train to the Turkish border with a Class 88 electric (88 027):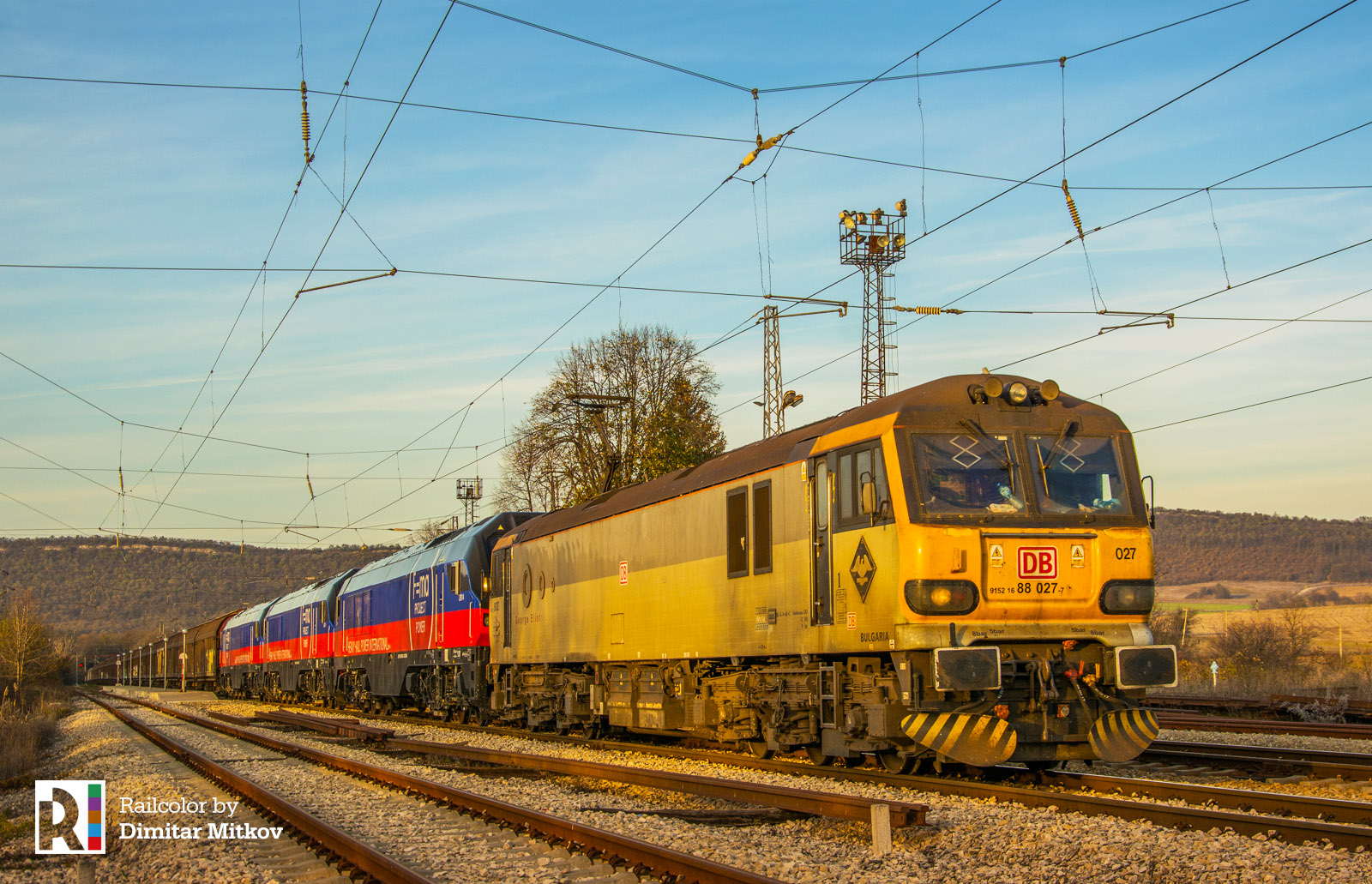 Expert subscriber? Get the full picture
The fleet 'migration' will take time. A week ago, the prototype of the series – 290009 – was seen in Győr (HU). Already an Expert subscriber on Railcolor News? Make sure to read our extended report article to get the full picture of the project's recent developments and find out what HHPI's plans for the near future are: