Remember mgw Service's 185 642? Recently, Railcolor News published an overview of this unique machine's service so far. Now there is more news: it has a new owner. And a new livery!
Update 02.11.2020
Last week we saw the loco as a light engine, debuting its new design. Now, thanks to Jens Hartwig (@bahnpics), it's time to see it in its full glory with a train. And we have a color match!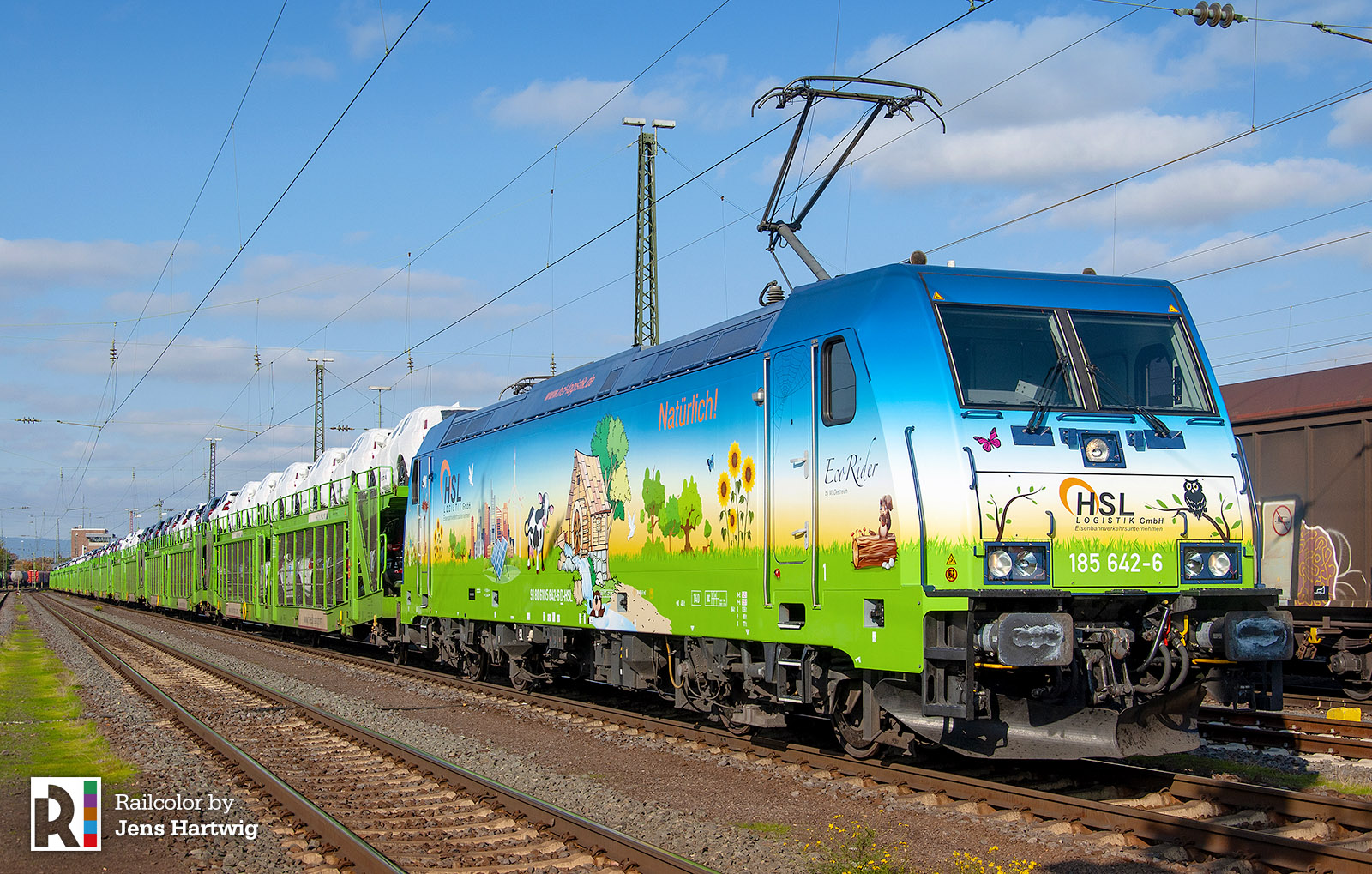 Our original article from 30.10.2020 starts here:
Yet another 'Rider' locomotive will highlight the TRAXX fleet of HSL Logistic. This time it's 185 642, which the operator has actually acquired (bought and not leased) from Akiem. Last seen in the dark blue branding of mgw Service, yesterday the colorful locomotive debuted its new outfit: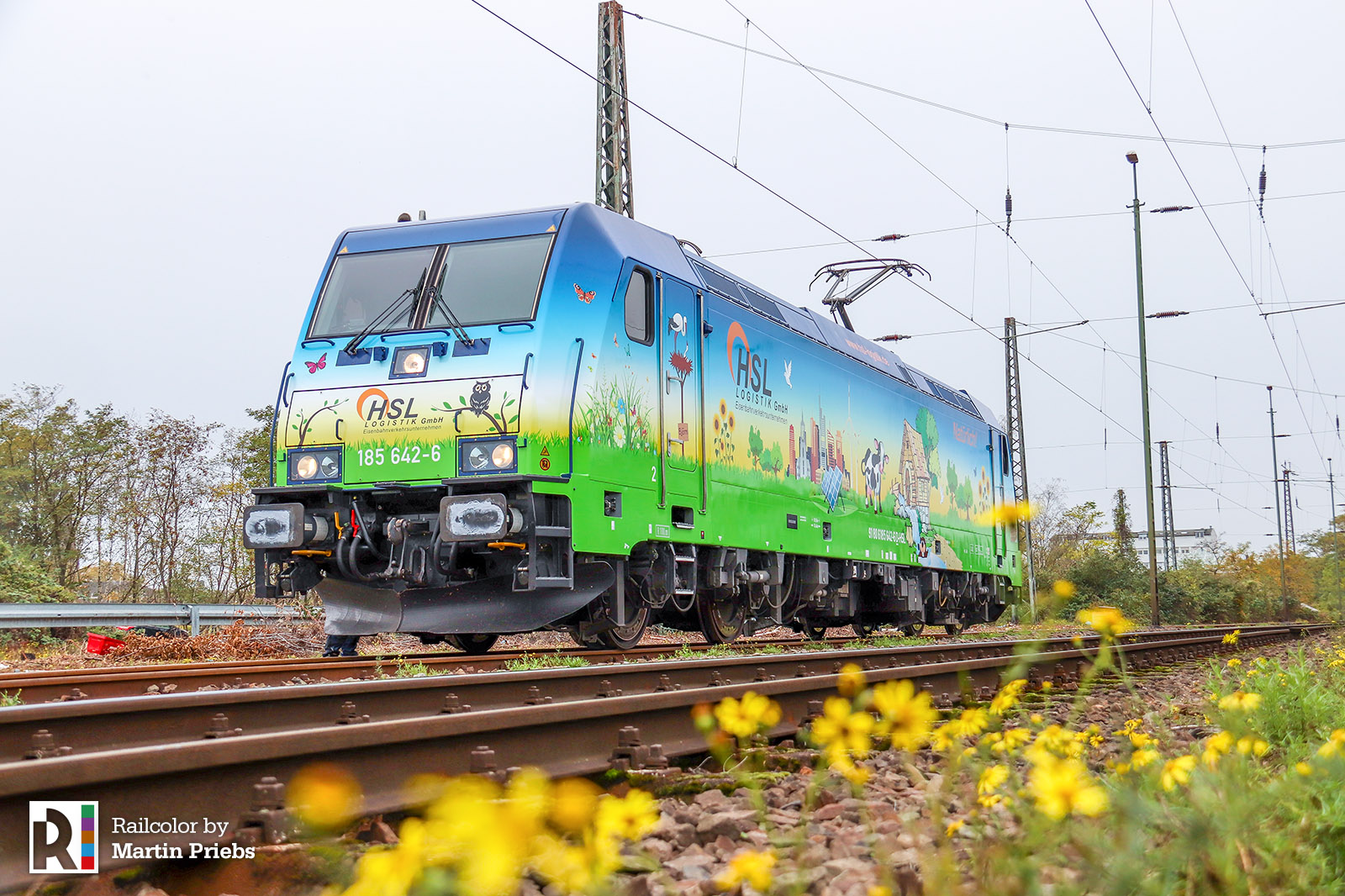 So this makes 3 three 'Rider' designs in total:
Beacon Rail > HSL logistik 185 601 'NightRider';
Akiem > HSL logistik 186 364 'WaveRider';
HSL Logistik 185 642 'EcoRider'.
About the design
The livery design features digitally drawn elements from nature such as animals and pastures, while also showing the integration of modern human activities such as a cityscape and eco-friendly energy sources.
We have, once again, a livery, focusing on the environmental, climate-friendly advantages of modern railway transport.  Just yesterday we had an RheinCargo Smartron in green – make sure to check it out if you haven't already.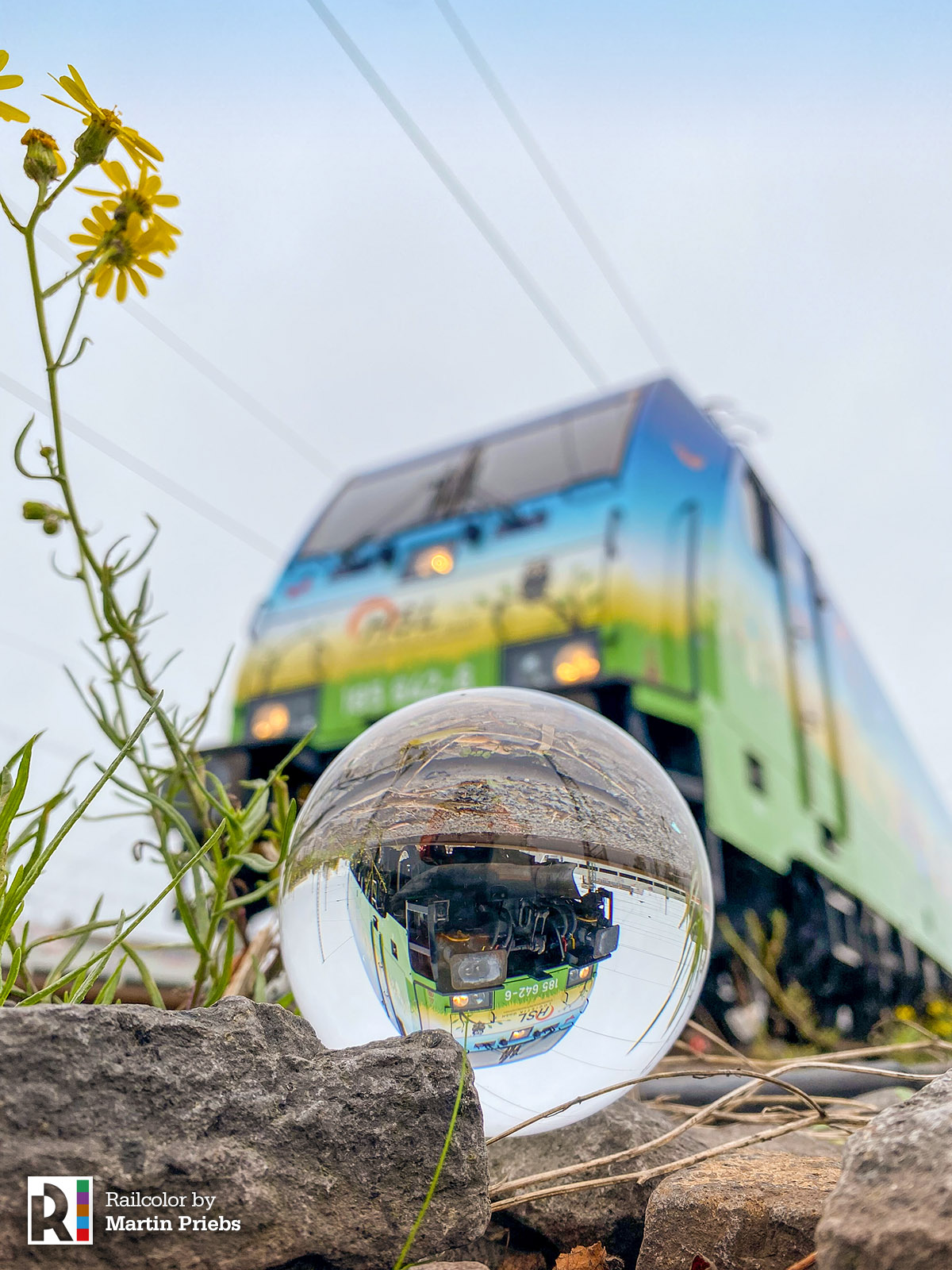 About 185 642
Originally delivered to Sweden, this locomotive went to Germany and back to Sweden before returning to Germany again at the beginning of 2020. All the details are available to our Expert subscribers in the special below:
[DE / Expert] Up and down, up and down: 185 642 in the picture