This news is two-fold. Firstly, scrolling down shows you the first new Akiem TRAXX MS2e locomotive of a new batch: 186 364-6 comes straight from the Bombardier factory in Kassel. Secondly, the full wrap is new. German freight operator HSL Logistik, a big fan of TRAXX locomotives, and a long-time partner of Akiem, has decided that this locomotive should get a remarkable design.
This post was originally published on 13.03.2020 and updated on 16.03.2020. We thank Mathias Oestreich and Christoph Noack for their pictures.
Mathias Oestreich developed a design that makes you want to go on holiday, although that is maybe not the wisest thing to do given the current circumstances. Any way we can dream about warm beaches and tropical animals while we are home, or chase it with your camera if you like. Enjoy.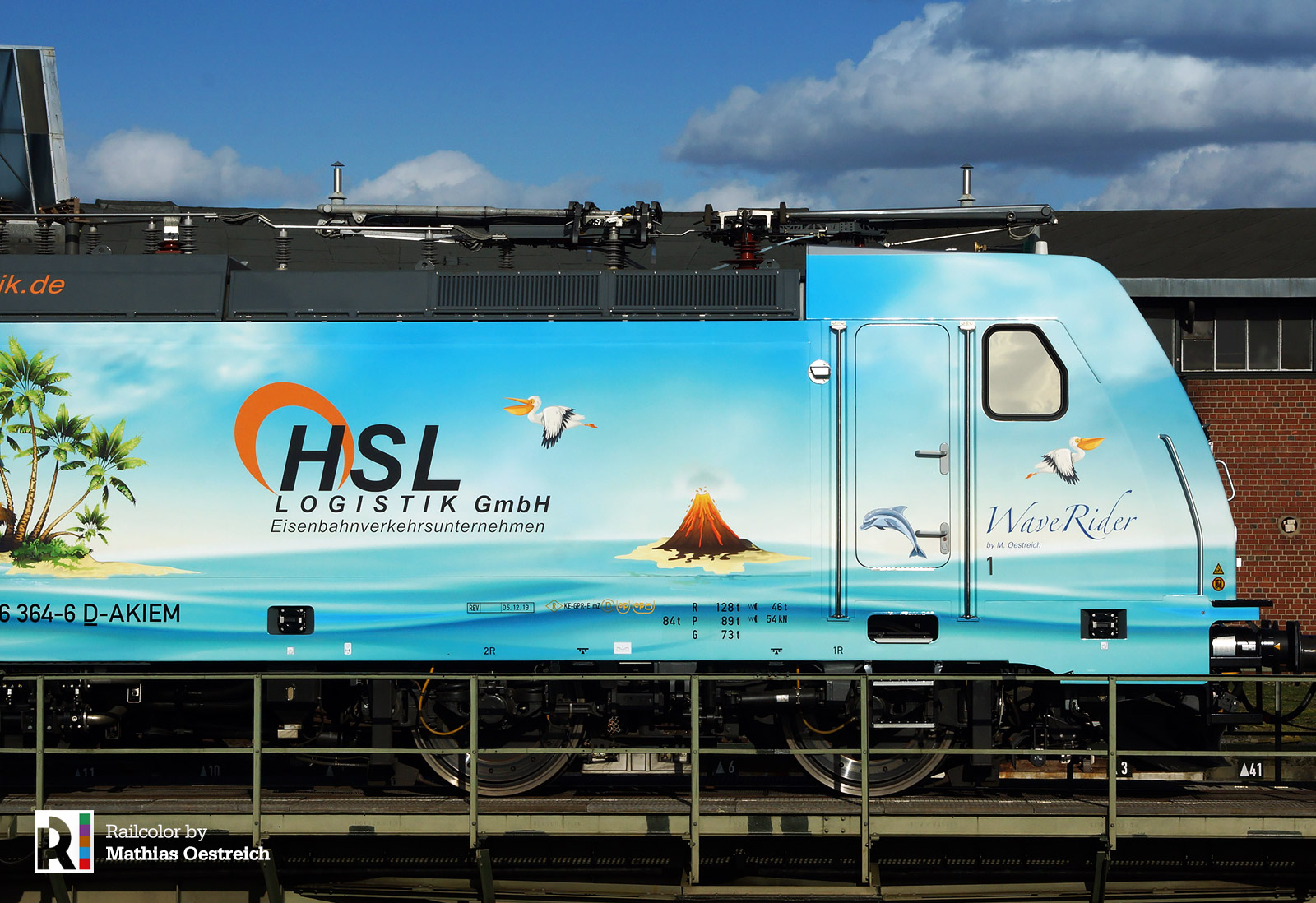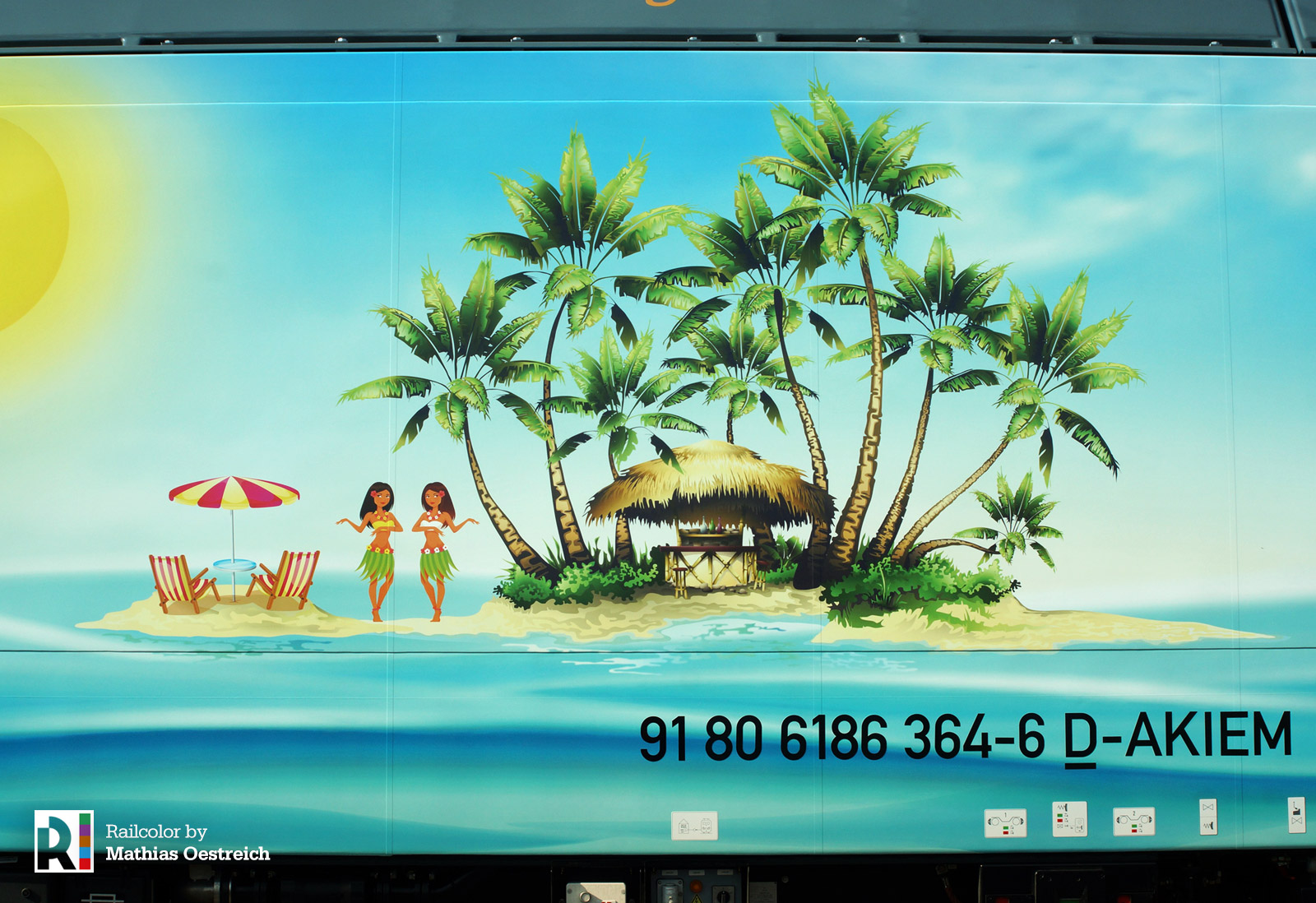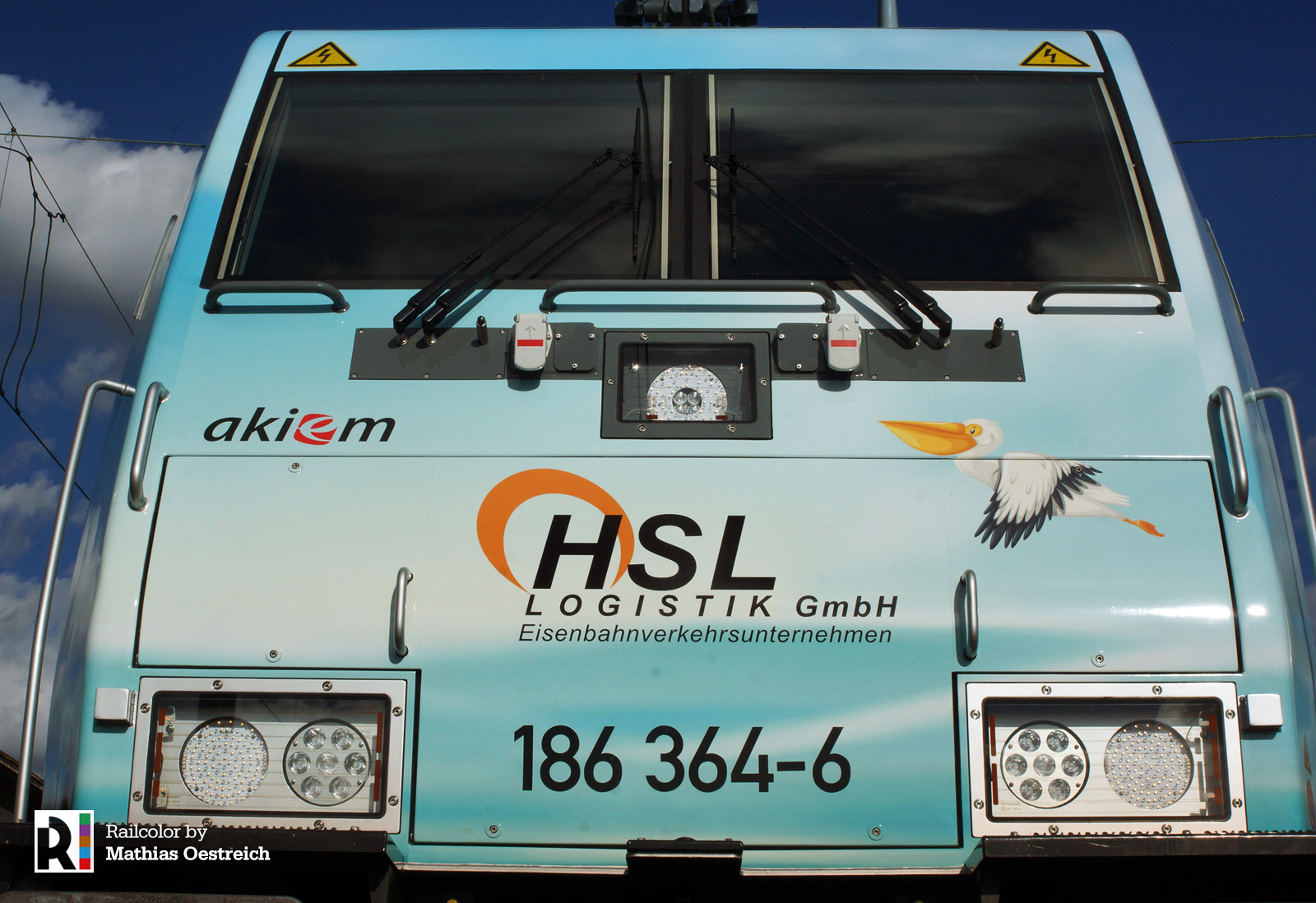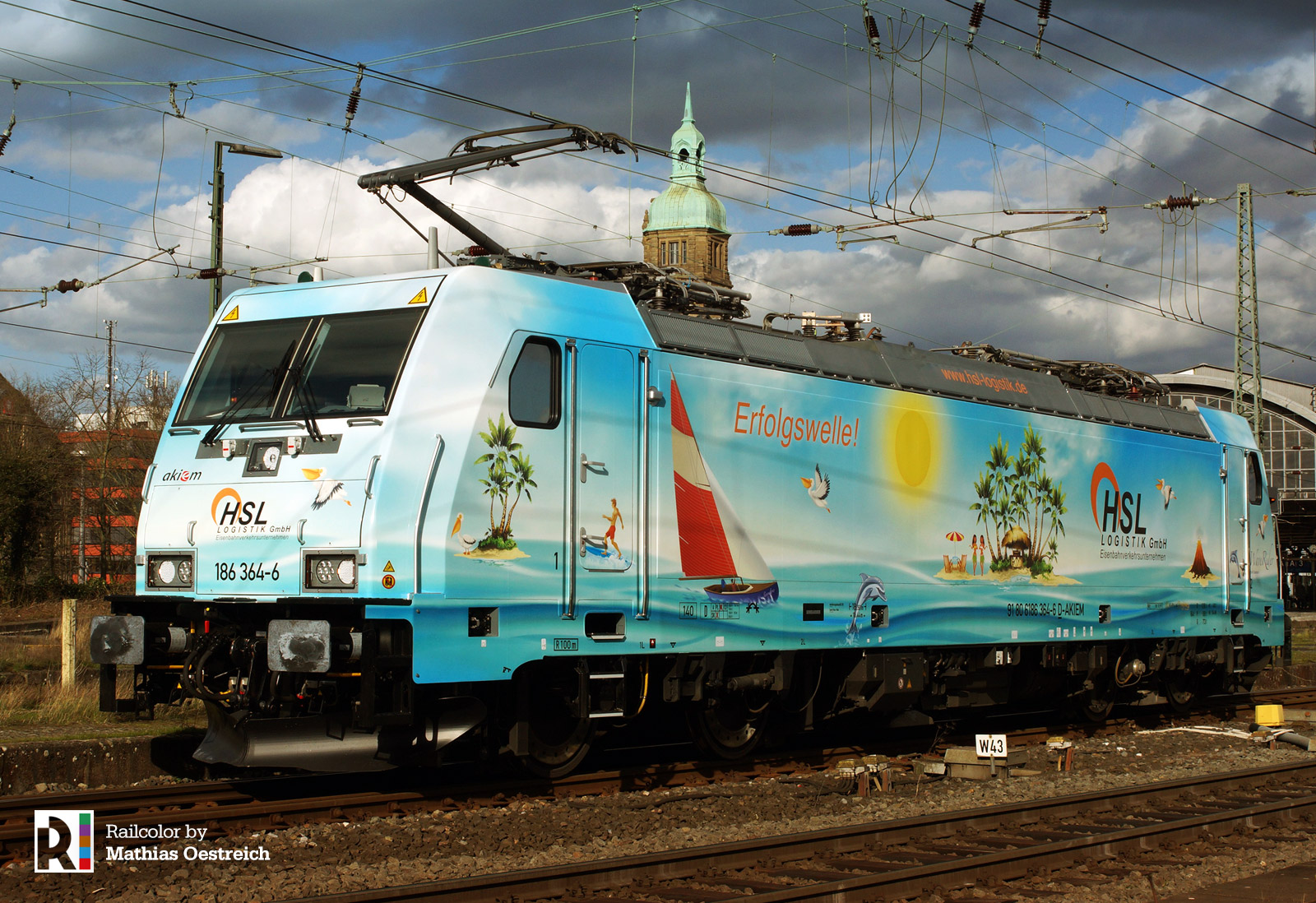 Update 16.03.2020: The locos second commercial train in its new design: