The 155 kilometer of track between Munich and Lindau is now fully electrified. Recently, the line has seen the first tests with electric trains. More specific, with an interesting locomotive train.
This article was originally published on 29.09.2020 – and was updated on 13.10.2020 (scroll down to see the update). We thank Niklas Kuhrmeier for sharing his pictures with Railcolor. Check out his Instagram for more nice railway views from Germany.
Germany seems to be experiencing the flow of locomotive-trains recently. Before the "Hear the Signal, Berlin!" train, there was a different kind of locomotive train in the south of the country. A pure DB consist was taken to Leutkirch, from where the first electric test-drive started.
BahnBahnTV made a video we like to share with you:
In the video you see:
Diesel locomotive 218 456 of RAB Ulm
182 506 of DB Systemtechnik
145 018, 044, and 023 of DB Cargo Deutschland
The video features the very first 'electric movement' on the line, that took place on 22.09.2020, starting in Leutkirch. Eventually, the locomotives ran between Kissleg and Aichstetten, which is part of the modernized mainline between Munich and Lindau near the Bodensee and the border with Switzerland. Regular electric operation will start on 13.12.2020.
Rolling stock to be used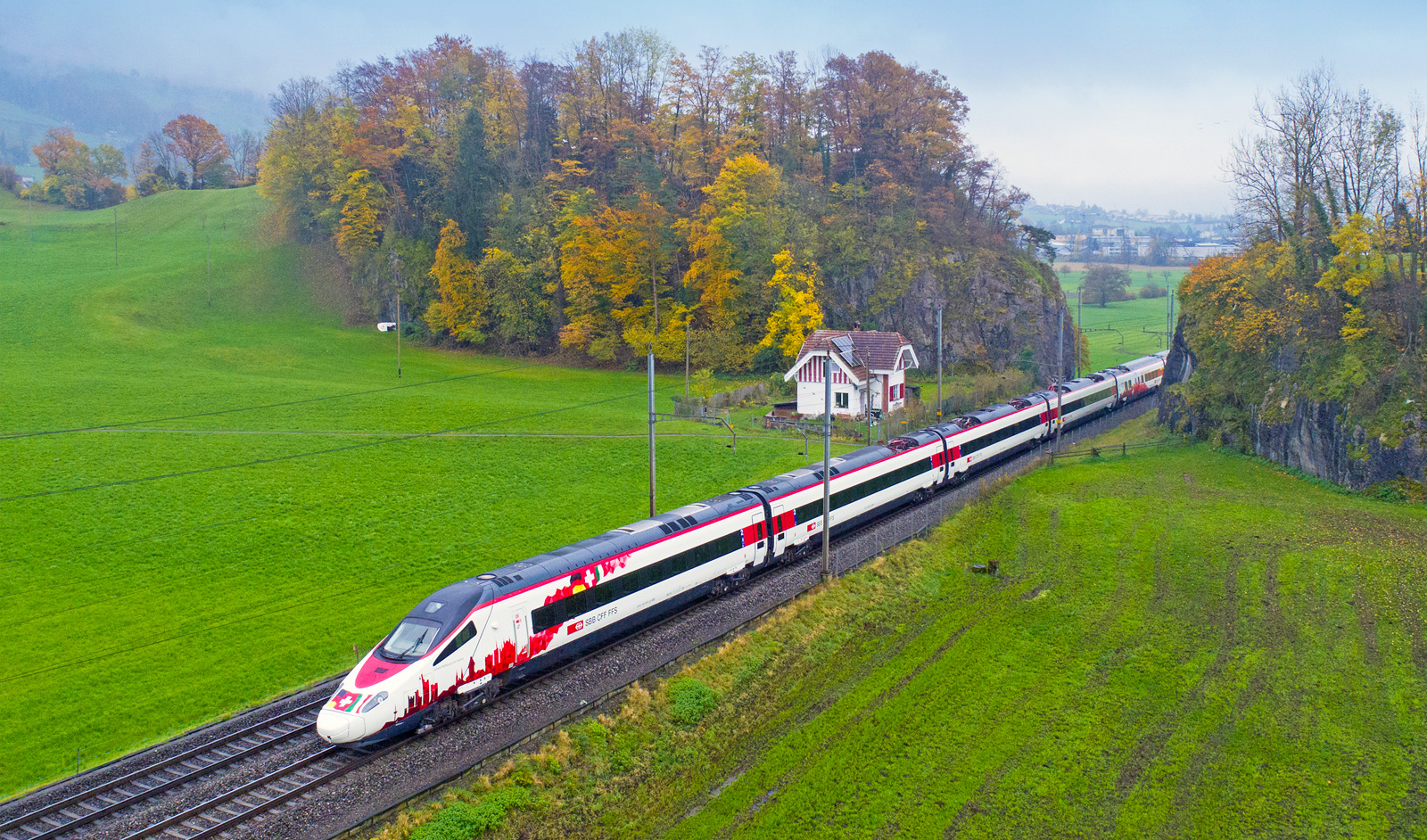 Various measurements, including high-speed runs of up to 176km/h with SBB Alstom Pendolino units, will be performed during October 2020.
The two and a half years of construction, costing half a billion Euro, will not only bring a CO2 emission reduction of 60%, but also shorter travel times between Munich and Zurich. -45 minutes to be more precise, making it possible to connect the cities by EC trains in under four hours.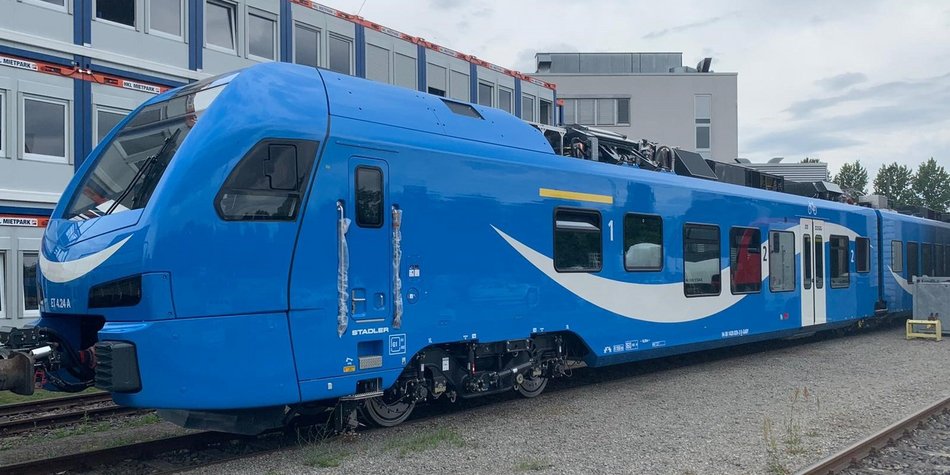 One year after the launch of electrified operation, starting 12.12.2021, new Go-Ahead FLIRT units will arrive on the line. A total of 22 four-car units are already in production.
Update 13.10.2020
The intentions are materializing further. On 11.10.2020, SBB's 'Pendolino' (ETR610) was seen on test rides between Munich and Lindau: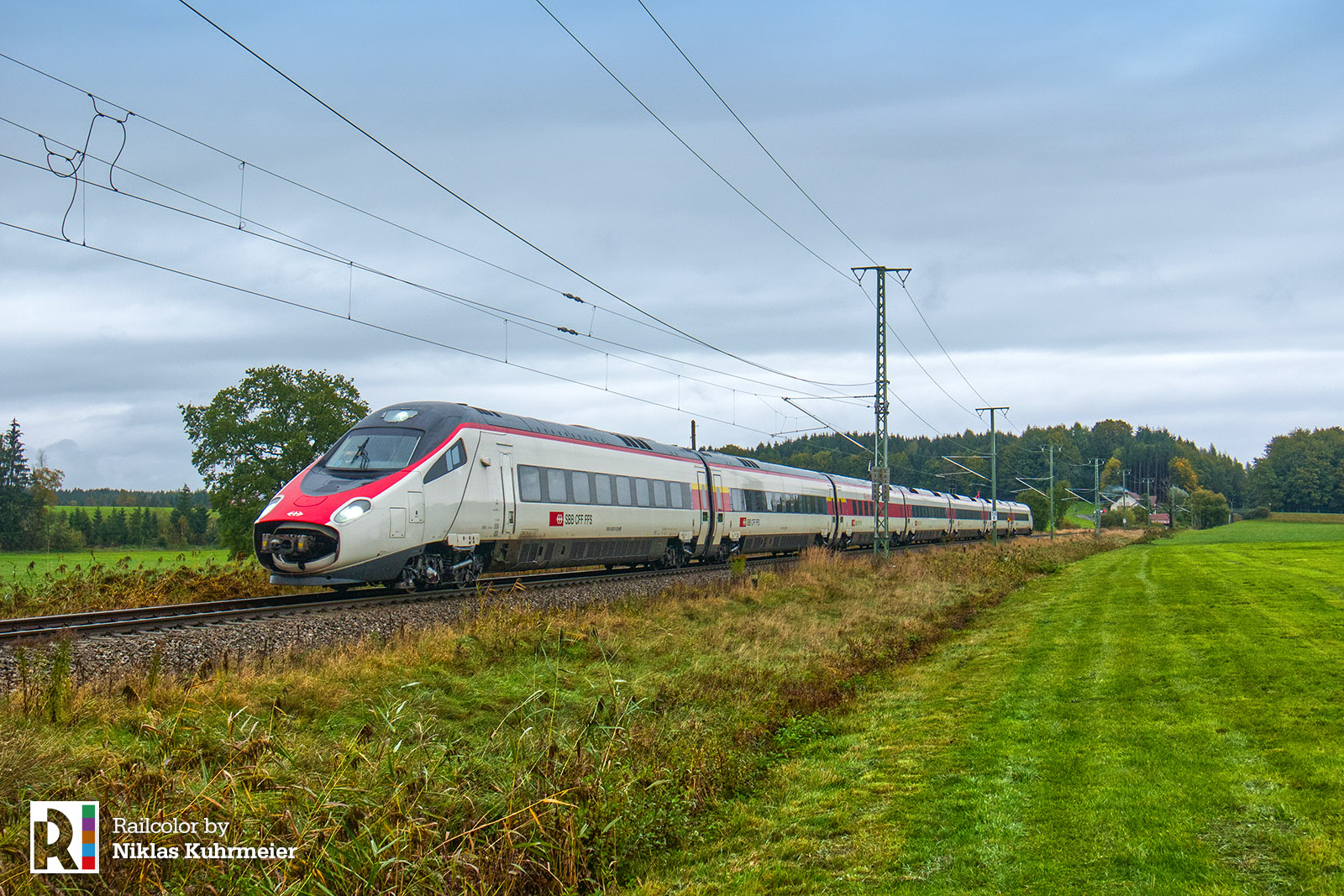 During the tests, DB Systemtechnik was inspecting the new catenary between Aichsetten and Kißlegg. The image below shows a detailed look at the measuring pantograph: