Go-Ahead Baden-Württemberg is celebrating the arrival of its first FLIRT EMU. Earlier this year ET 3.01 was seen during tests runs, now the 4-car ET 4.02 was on display during a special ceremony.

The event, attended by around 120 guests took place on 12.11.2018. Go-Ahead has ordered 66 FLIRTs from Stadler, of which the first batches are expected to enter service on 'Netz 1' (part 1.2 and 1.3) in and around Stuttgart as of 09.06.2019 and on the Murrbahn as of 15.12.2019. All units will have the yellow-white Baden-Württemberg's state design with the theme 'bwegt'.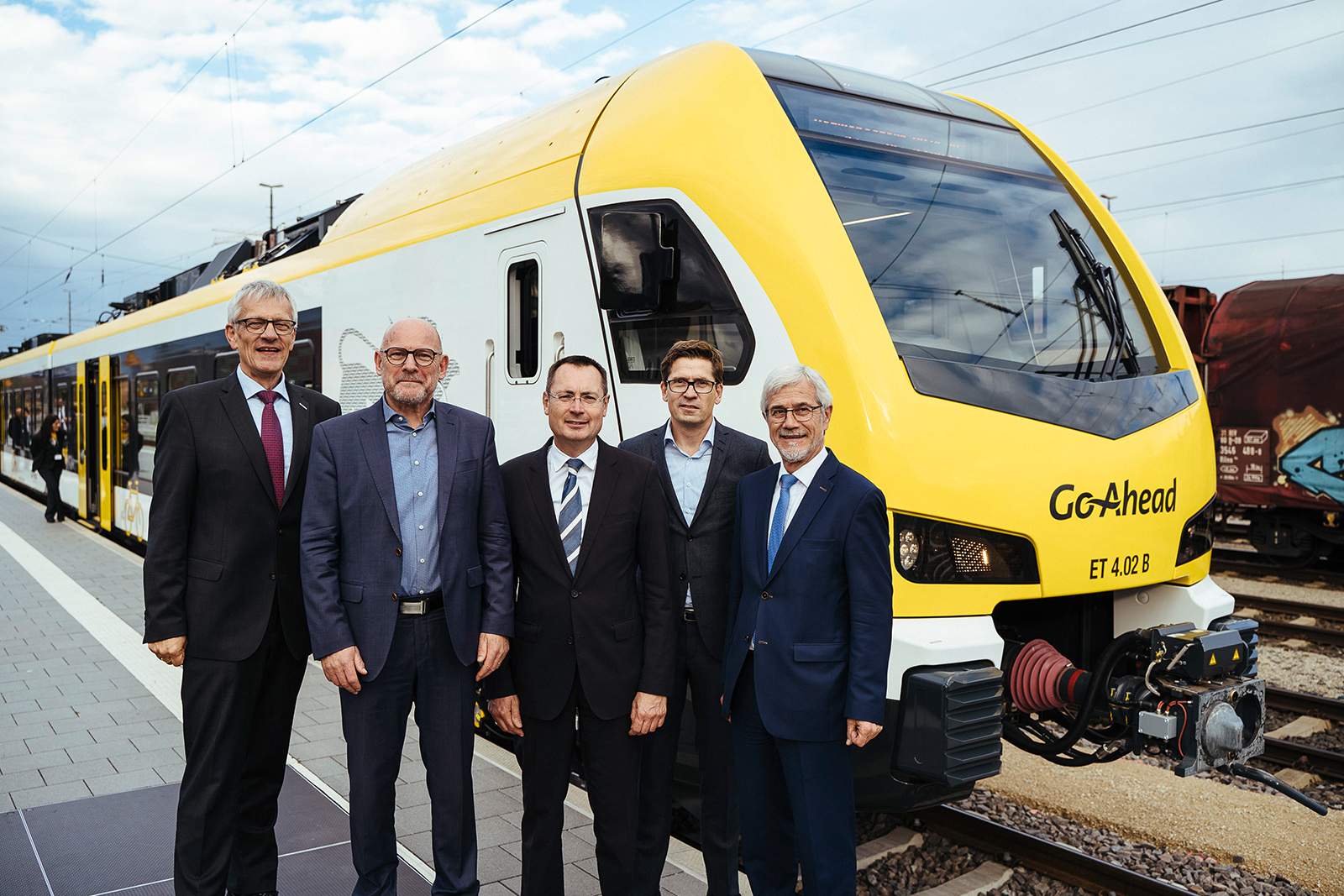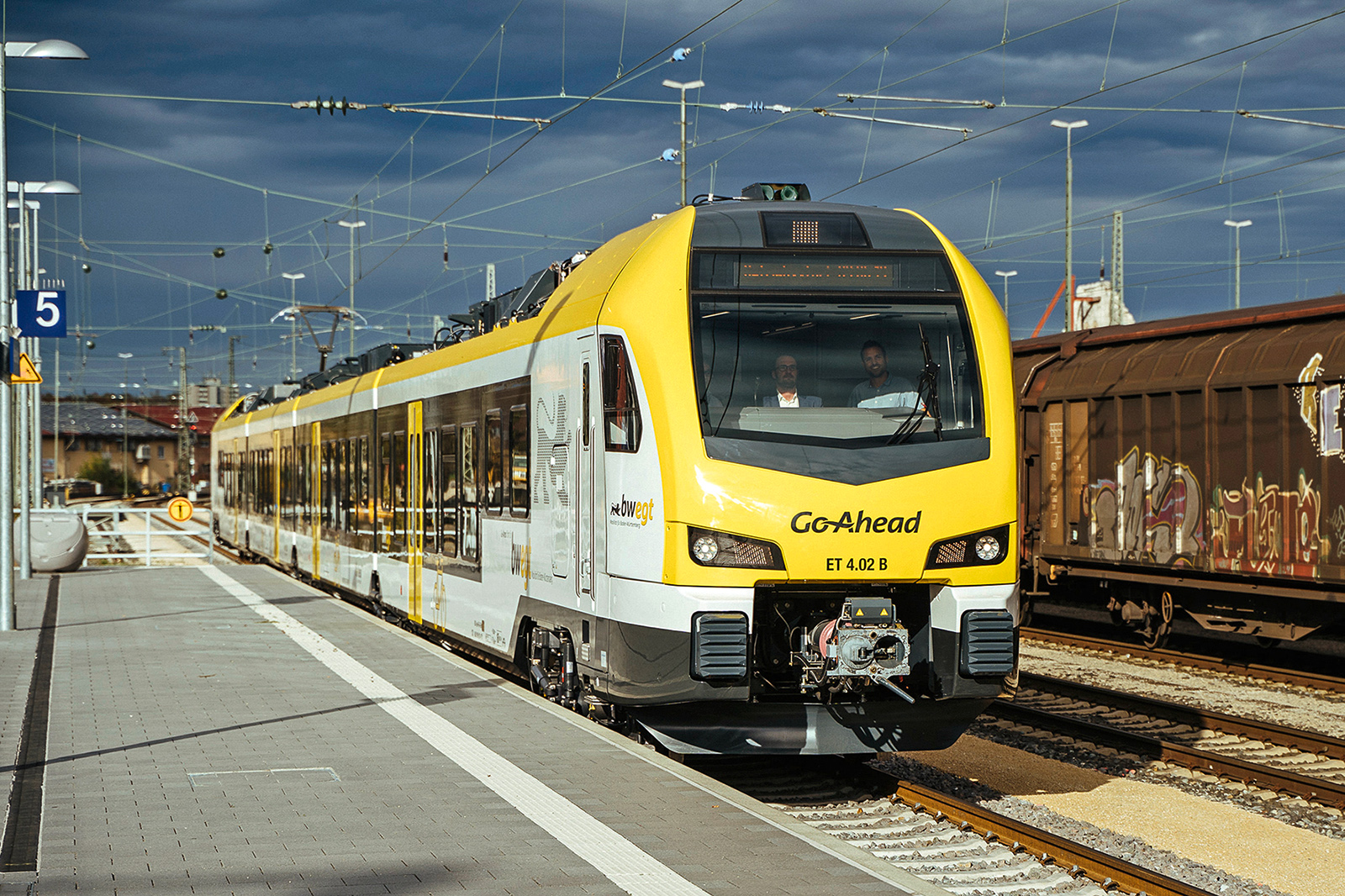 "We are very pleased to be able to operate in the Stuttgart rail network and the Murrbahn with our fleet. With a high-quality service as well as innovative and customer-oriented solutions, we want to attract more passengers to the regional rail network of Baden-Württemberg," – Stefan Krispin, Managing Director of Go-Ahead Verkehrsgesellschaft Deutschland GmbH
Stuttgart "Netz 1" rail network
In order to create attractive competition conditions, the concession for "Netz 1" (Stuttgarter Netze) was divided into three packages, so smaller railway companies could place a bid too.
The so-called Baden-Württemberg model is applied, in which the Baden-Württemberg State Institute for Railway Vehicles (SFBW) owns the vehicles and leases them to the incumbent operator. SFBW is thus also a contract partner of Go-Ahead. The SFBW will also monitor the maintenance of the vehicles by the operator. Go Ahead has published some further information regarding the network, which you can see here and here (both documents are in German).