Is it a train or is it a tram? It is actually both. And not only that – it can operate in diesel and in electric mode as well. The MÁV Citylink will be the first tram-train project in Hungary.
We thank José Fabra for his picture.
The passenger division of the Hungarian state railways operator – MÁV START – ordered eight Citylink tram-trains from Stadler Rail in May 2017, confirming the option of four additional units in July 2020.
The twelve low-floor units will connect the cities of Szeged and Hódmezővásárhely. Inside the cities, they will operate under 600 V catenary, and on the line connecting these towns, in the south of the country, the diesel engine will be used.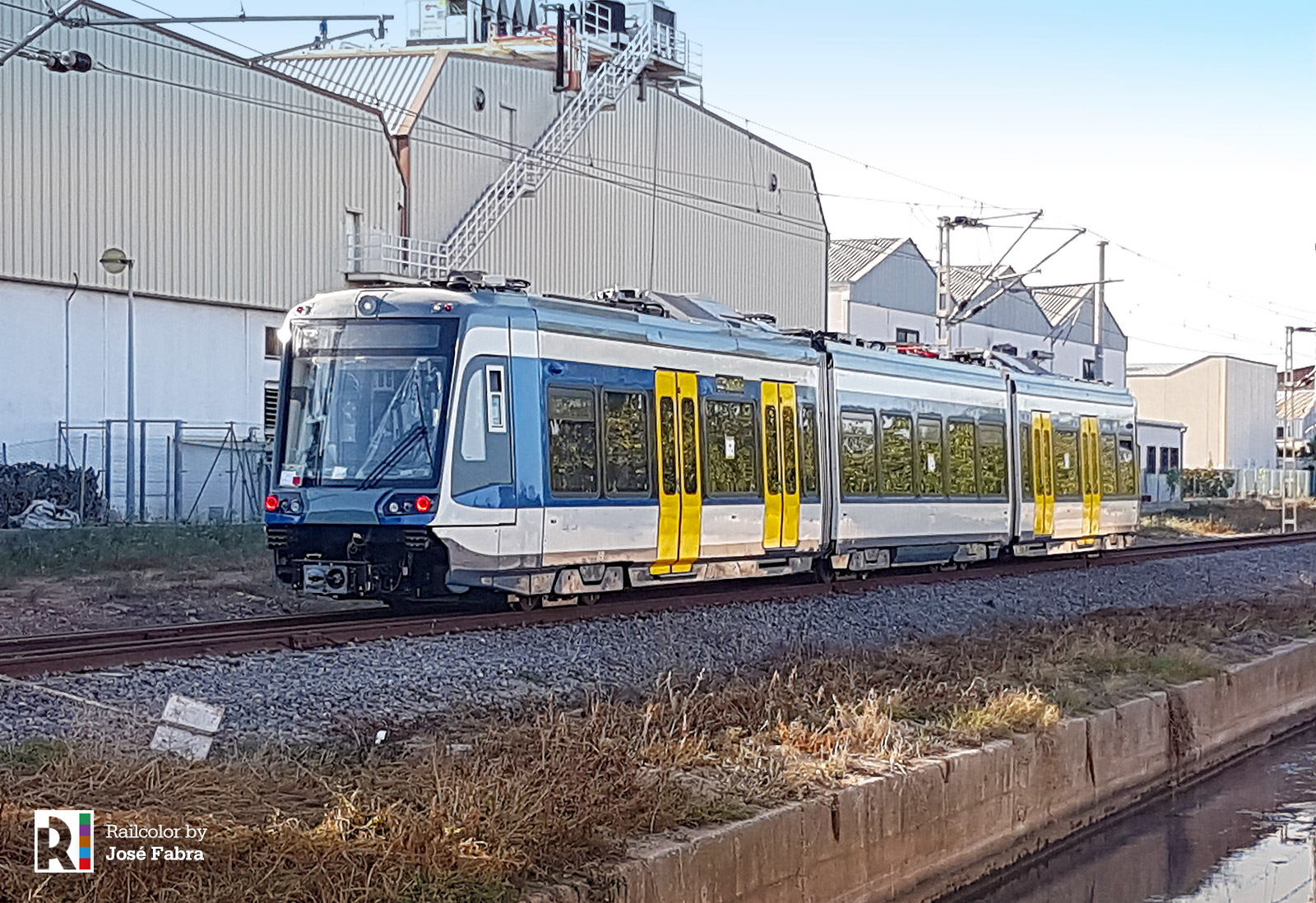 In the cities, the bi-directional vehicles will have a 50 km/h speed limit. Outsite the towns they can speed up to 100 km/h.
Technical specifications:
Power rating (electric): 4 x 145 kW (600 V DC)
Power rating (diesel): 2 x 390 kW
Track gauge: 1,435 mm
Axle arrangement: Bo'2'2'Bo'
Sizes (l x w x h): 37.2 m x 2.65 m x 3.8 m
Maximum speed: 100 km/h
Capacity: 216 passengers
After a year of tests, the first batch of 8 units should start the operation in autumn 2021 and remaining units should arrive to Hungary by summer 2022.