Counting new Vectron locomotives appearing in Hungary for homologation reminds us of the standard dancing start counting. First, there were 585 and 586 seen in white livery. Now 587 and 588 appeared in Hegyeshalom – dressed in Alpha Trains colors.
We thank Csaba Stahl for his pictures!
Hegyeshalom seems to be the new locomotive spotting paradise. As all vehicles getting approved for Hungary must enter the country, a convenient place to do so is Hegyeshalom, at the eastern Hungarian border with Austria. This time two new Siemens Vectron locomotives arrived, following the path of their white predecessors.
The mysterious white Vectrons fleet (193 582-586) now gets company of 193 587 and 588. However, these machines do feature a customer-specific livery, the one of Alpha Trains.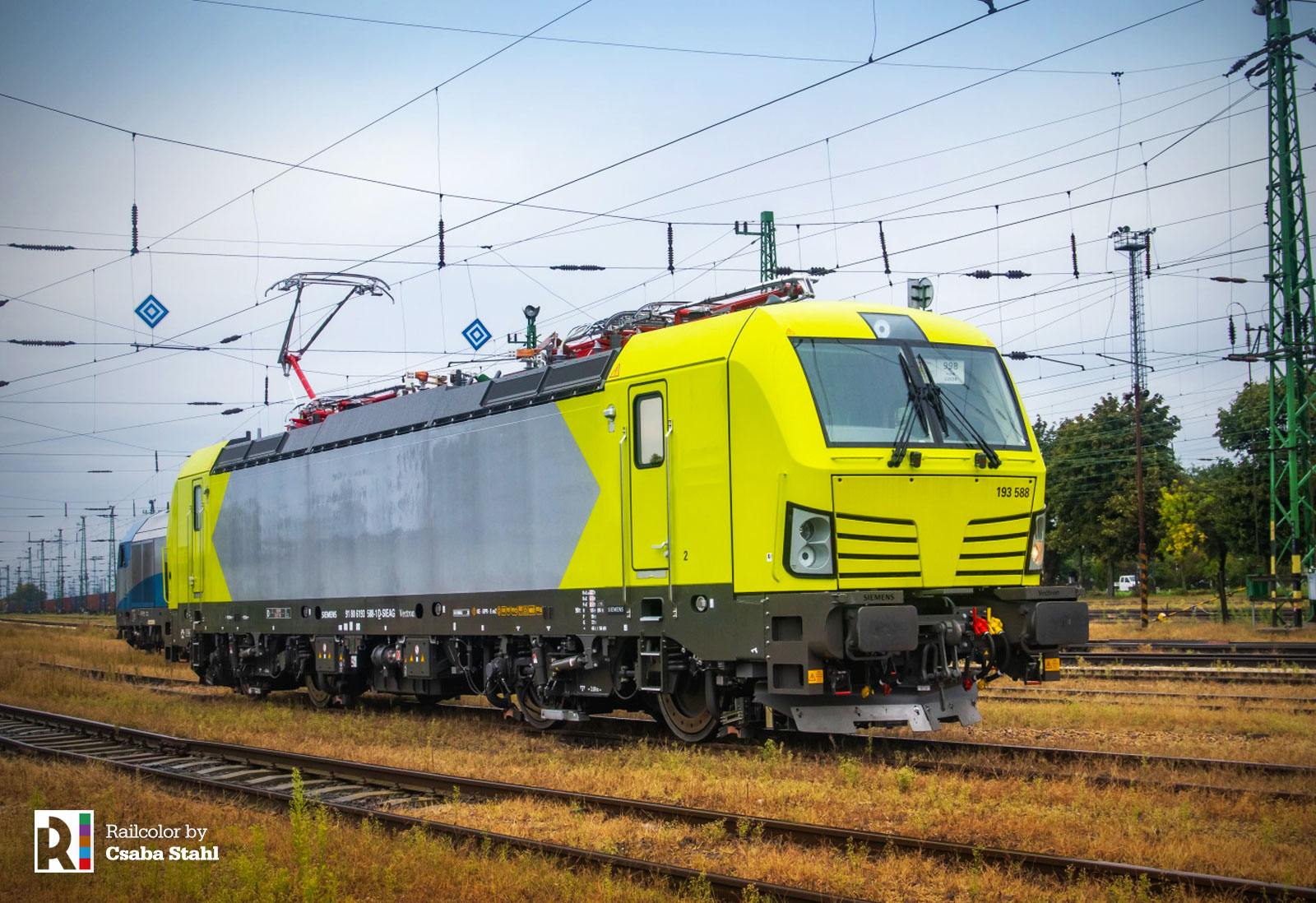 Of course these machines are part of our Data page, dedicated to the Alpha Trains Vectron: