advertisement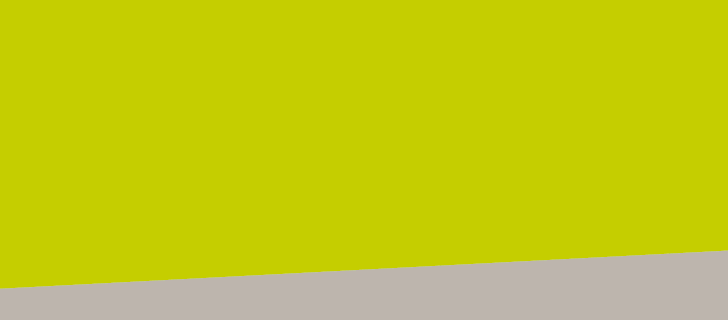 ---
We are all witnessing the major humanitarian catastrophe caused by Russia's military incursion into Ukraine. With that in mind, railway companies are trying to express their hopes for a peaceful resolution of the conflict. While this doesn't look realistic right now, hope is all we have. And a specially-themed Vectron by TX Logistik.
When it comes to corporate social responsibility, Italian-owned TX Logistik has proven to react fast to the latest trends in the railway industry. Now the operator has decided to express its aspirations for peace with a new Vectron livery. Alpha Trains 193 617 was chosen to become the messenger: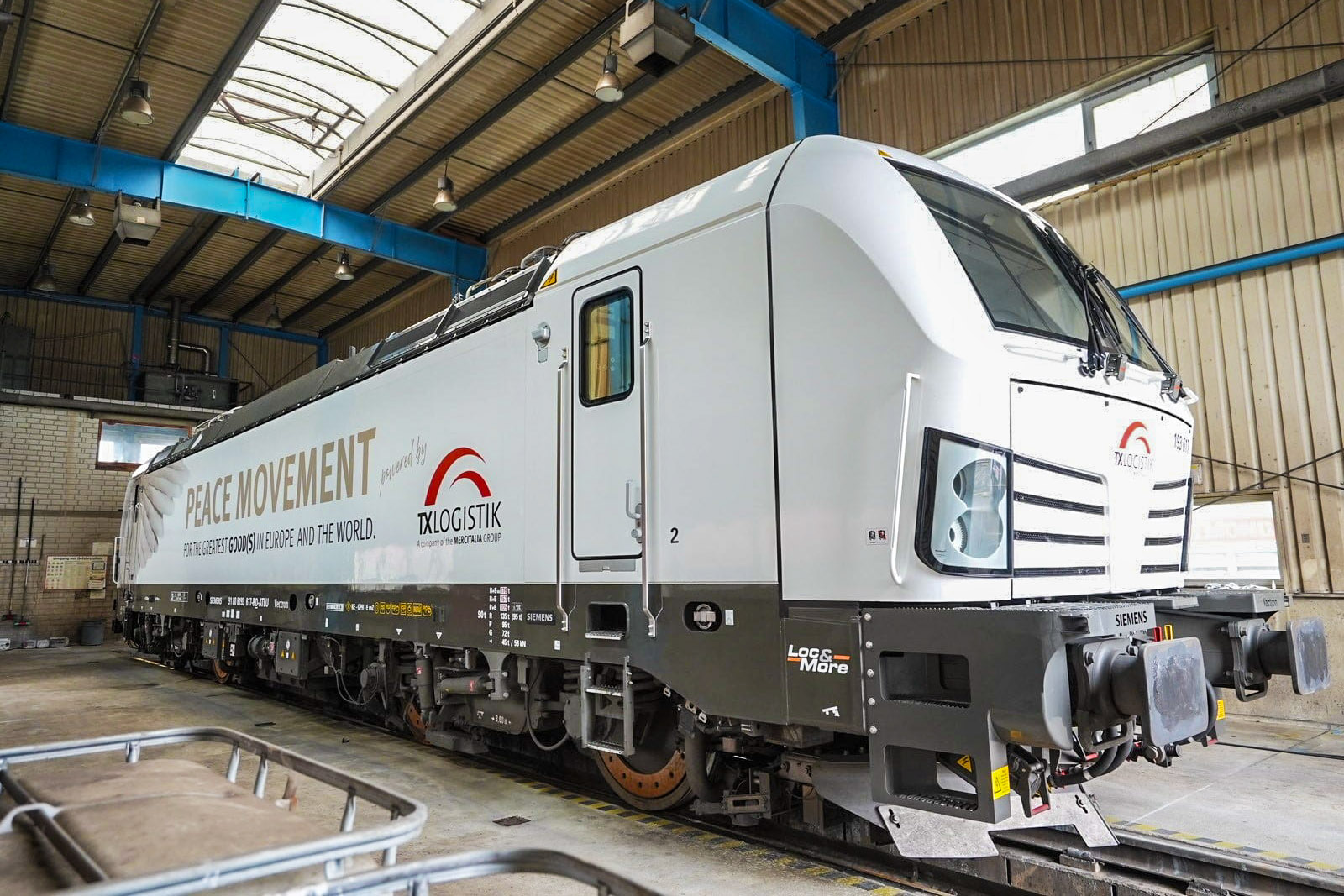 About the design
The livery design, executed by Loc & More, features two diagonally placed bird wings on both cabs of the loco as well as the "Peace movement" slogan with the subtitle "For the greatest good(s) in Europe and the world" and TXL's logos, of course. What's remarkable is that the locomotive had been running in plain white until now.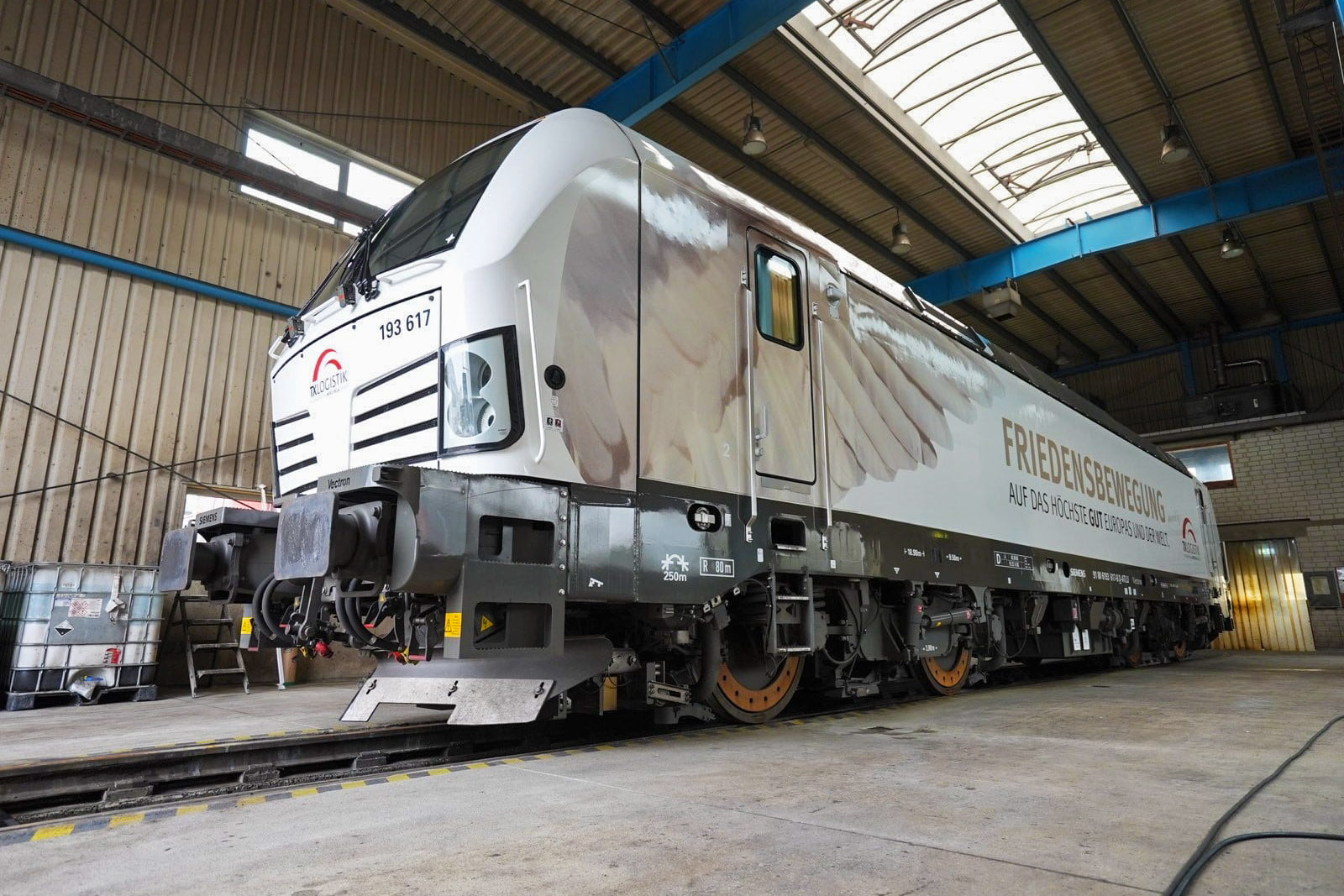 About 193 617
Model: Vectron MS;
EVN-number: 91 80 6193 617-8 D-ATLU;
Factory number: 22788;
Year built: 2020;
Country package: A10.
---
This is not the first sighting of this locomotive on Railcolor News:
[EU / Expert] Alpha Trains adds more Vectrons to its fleet [updatedx2]