Mitteldeutsche Regiobahn (MRB) along with local association 'Herzschlag Chemnitz' have created a special livery for one of their Alstom Coradia Continental EMUs. The design should bring attention to Chemnitz's run for the title 'European Capital of Culture in 2025' – which would also be the perfect reason to introduce a direct train between the city and Berlin.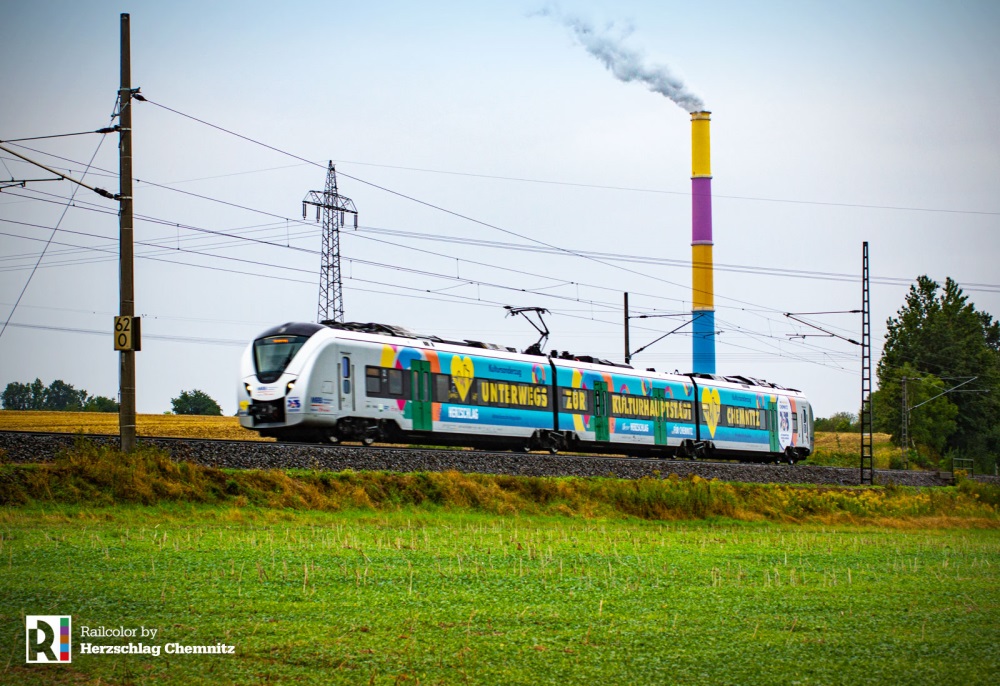 On the way to cultural capital
Chemnitz is the largest German town in the German Saxony State. The "On the way to cultural capital Chemnitz" livery was introduced by the local association Herzschlag Chemnitz at the end of August.
With the colorful 1440 332, a special (direct) trip to Berlin was organized, a connection that is dearly missed. Even more so should Chemnitz become the capital of culture in 2025.
1440 332 will be in operation on the relations Dresden – Hof, and Chemnitz – Elsterwerda until the end of October.